Woman Faints While Waiting On Line to Vote at Orangetown Town Hall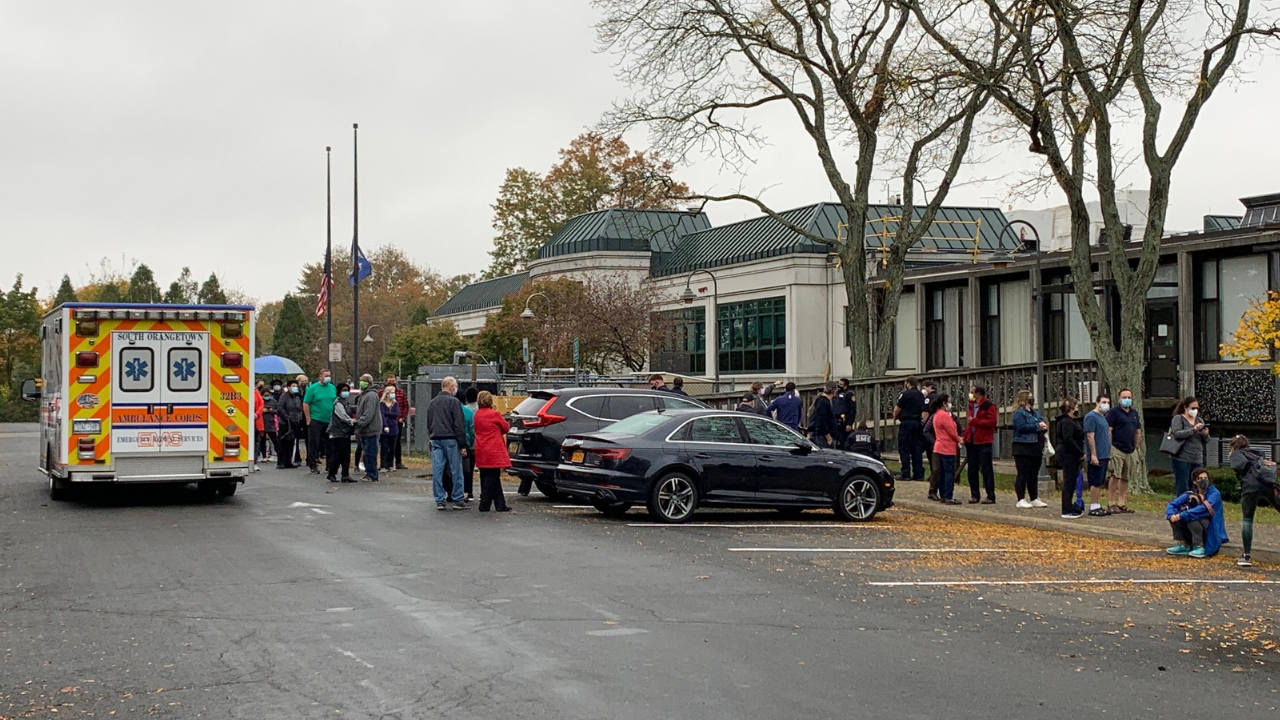 ORANGEBURG, NY – While we were covering early voting at the Town of Orangetown Town Hall, we witnessed an incredible story. An older woman had fainted while standing on the extremely long line to vote. The incident caused a great deal of commotion.
We quickly ran over and observed Town of Orangetown Deputy Supervisor Mike Lawler and candidate for State Assembly, jump right into action. Lawler called 9-1-1, spoke with the woman and elevated her legs to improve blood flow and oxygen.
Watch as South Orangetown Ambulance Corps arrives at Orangetown Town Hall 
Orangetown Police Department and South Orangetown Ambulance Corps quickly responded to the scene and rendered aid. The lady received minor treatment and EMT's stayed on scene until she voted. She insisted on making sure she voted today. She was given a chair, stayed on the line and voted.
MISSING PERSON: Jordan Taylor, Spring Valley HS Graduate has been Missing Since January 6th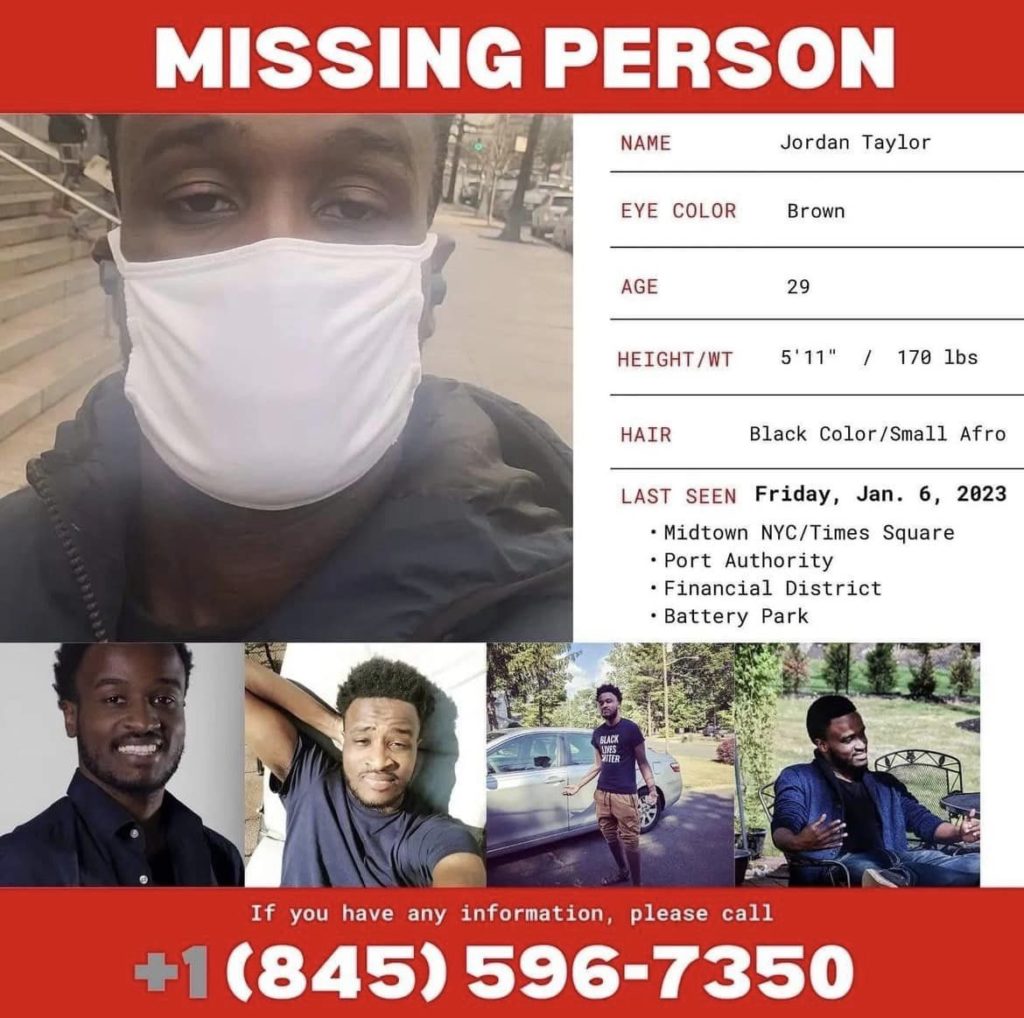 Jordan is 29, Height: 5'11" Weight: 170 Ibs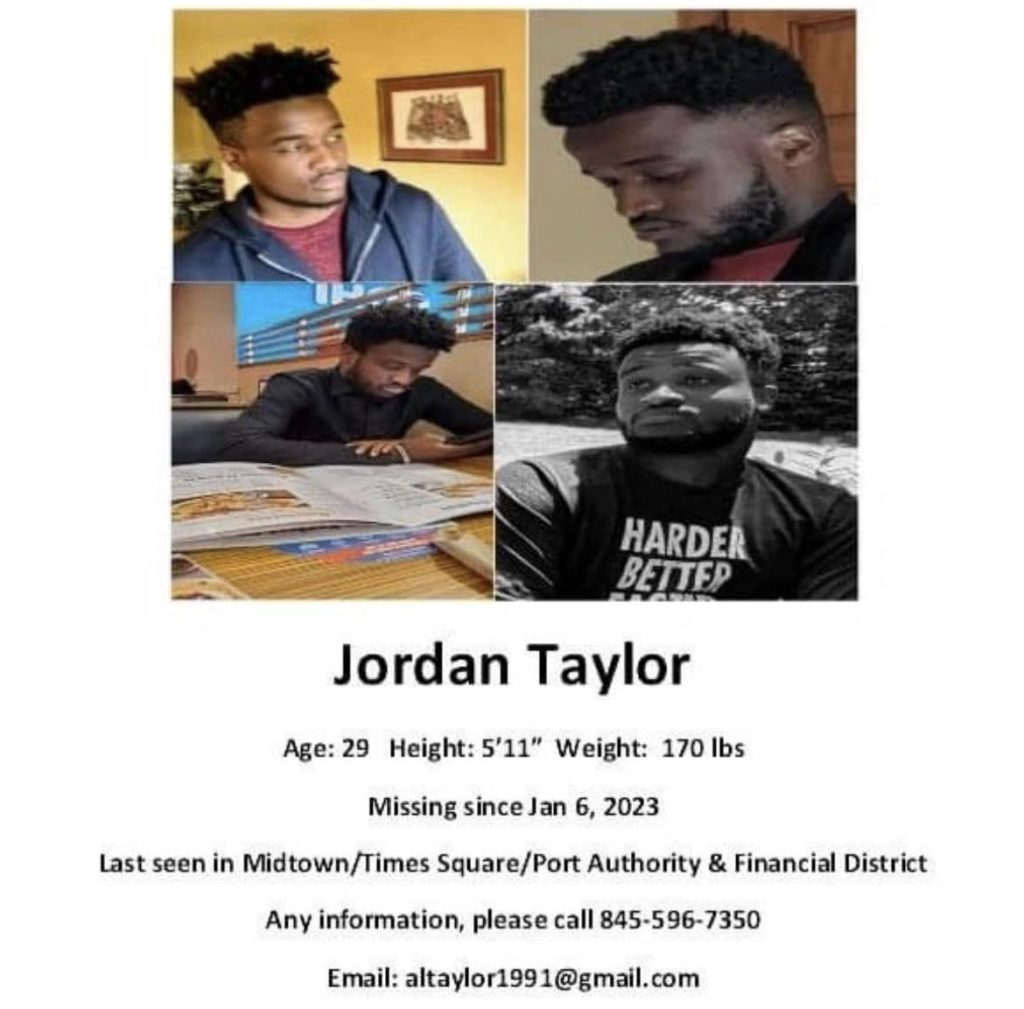 Missing since Jan 6, 2023. He was last seen in Midtown/Times Square/Port Authority & Financial District
Any information, please call 845-596-7350 or Email: [email protected]
Police: 2 Passengers Die in New Years Car Accident in Haverstraw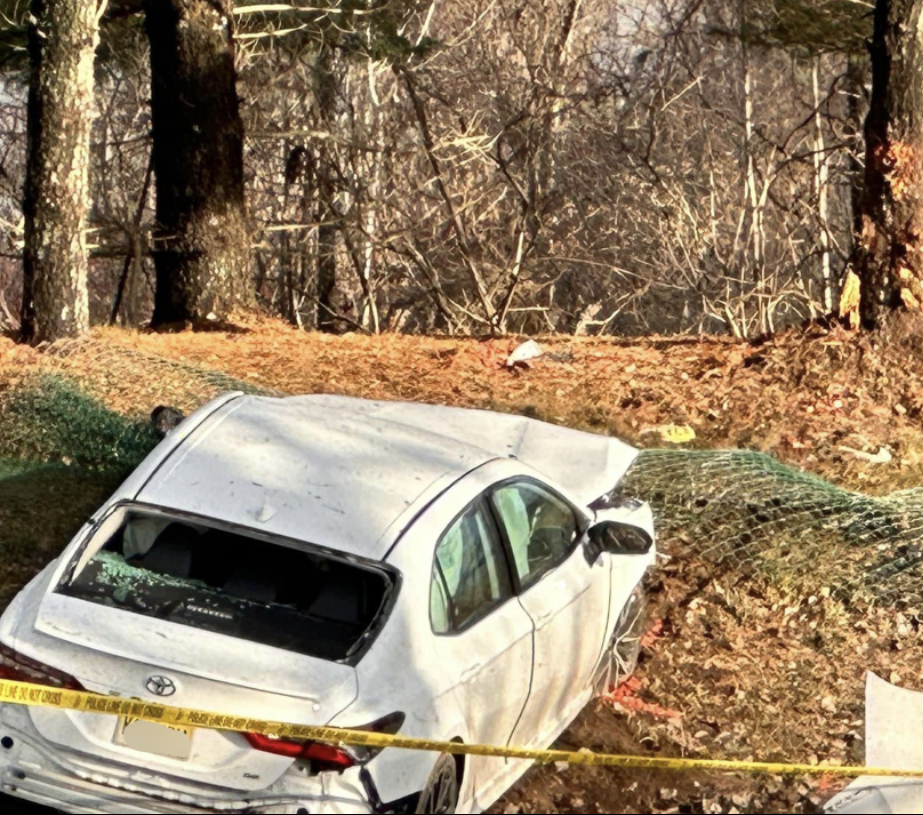 HAVERSTRAW, NY – On 1/1/23 at approximately 1:30 am, Haverstraw PD units were dispatched to Beach Rd in the area of the Kayak launch for a reported motor vehicle accident with injuries.
Upon arrival, Officers observed a single vehicle up on an embankment on the north side of Beach Rd. The vehicle was occupied by 3 females. The driver, a 64 year of female from Haverstraw, stated she was driving North on Beach Rd and was making right hand turn at the Kayak launch when she lost control of the vehicle and the vehicle slid off of the roadway. The rear passenger, 65-year-old female from Stony Point, was pronounced deceased on scene. The front passenger, 87-year-old female from Stony Point, was transported to Nyack Hospital but succumbed to her injuries.
The driver was given field sobriety tests as well as an alcohol breath test. The driver passed all tests. It appears that the rain and fog were the contributing factors to this accident. Police are withholding the identities of all individuals involved until notifications are made to family members.
The Town of Haverstraw Police Department was assisted by the Rockland County Sheriff's Office as well as the New York State Police.