Woman Faints While Waiting On Line to Vote at Orangetown Town Hall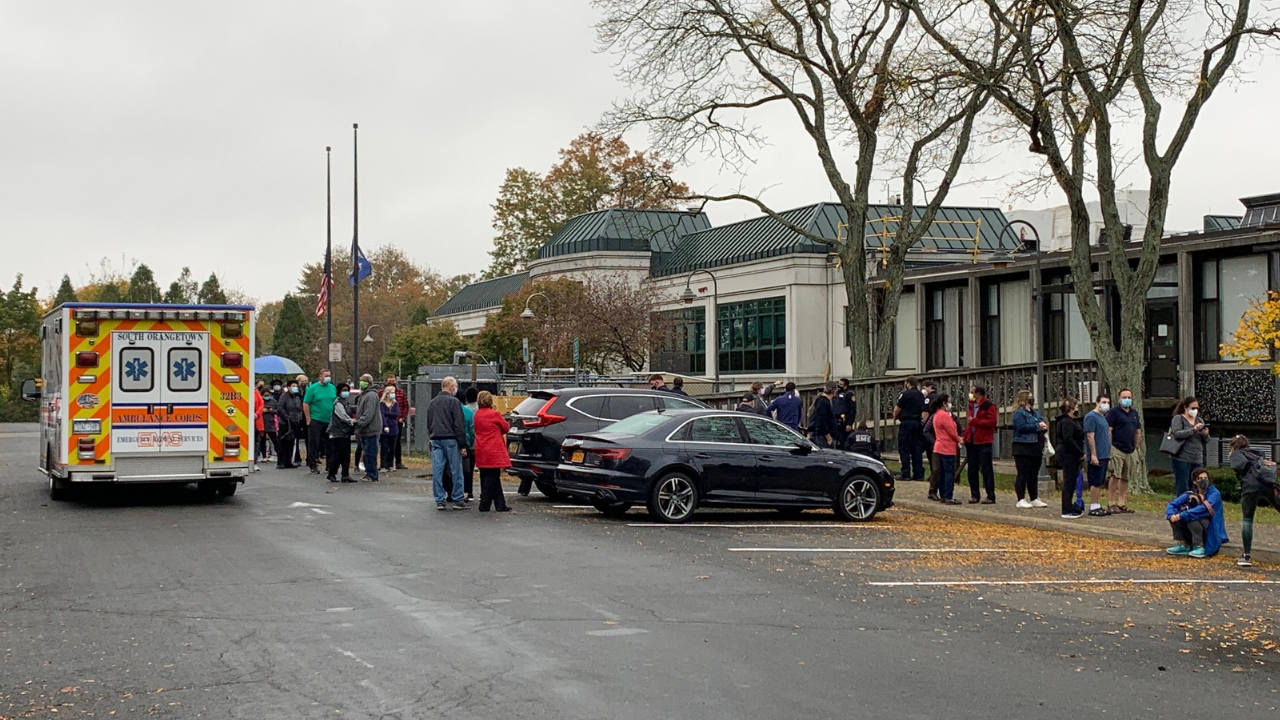 ORANGEBURG, NY – While we were covering early voting at the Town of Orangetown Town Hall, we witnessed an incredible story. An older woman had fainted while standing on the extremely long line to vote. The incident caused a great deal of commotion.
We quickly ran over and observed Town of Orangetown Deputy Supervisor Mike Lawler and candidate for State Assembly, jump right into action. Lawler called 9-1-1, spoke with the woman and elevated her legs to improve blood flow and oxygen.
Watch as South Orangetown Ambulance Corps arrives at Orangetown Town Hall 
Orangetown Police Department and South Orangetown Ambulance Corps quickly responded to the scene and rendered aid. The lady received minor treatment and EMT's stayed on scene until she voted. She insisted on making sure she voted today. She was given a chair, stayed on the line and voted.
Former New City Fire Chief Edward Hewitt Passes Away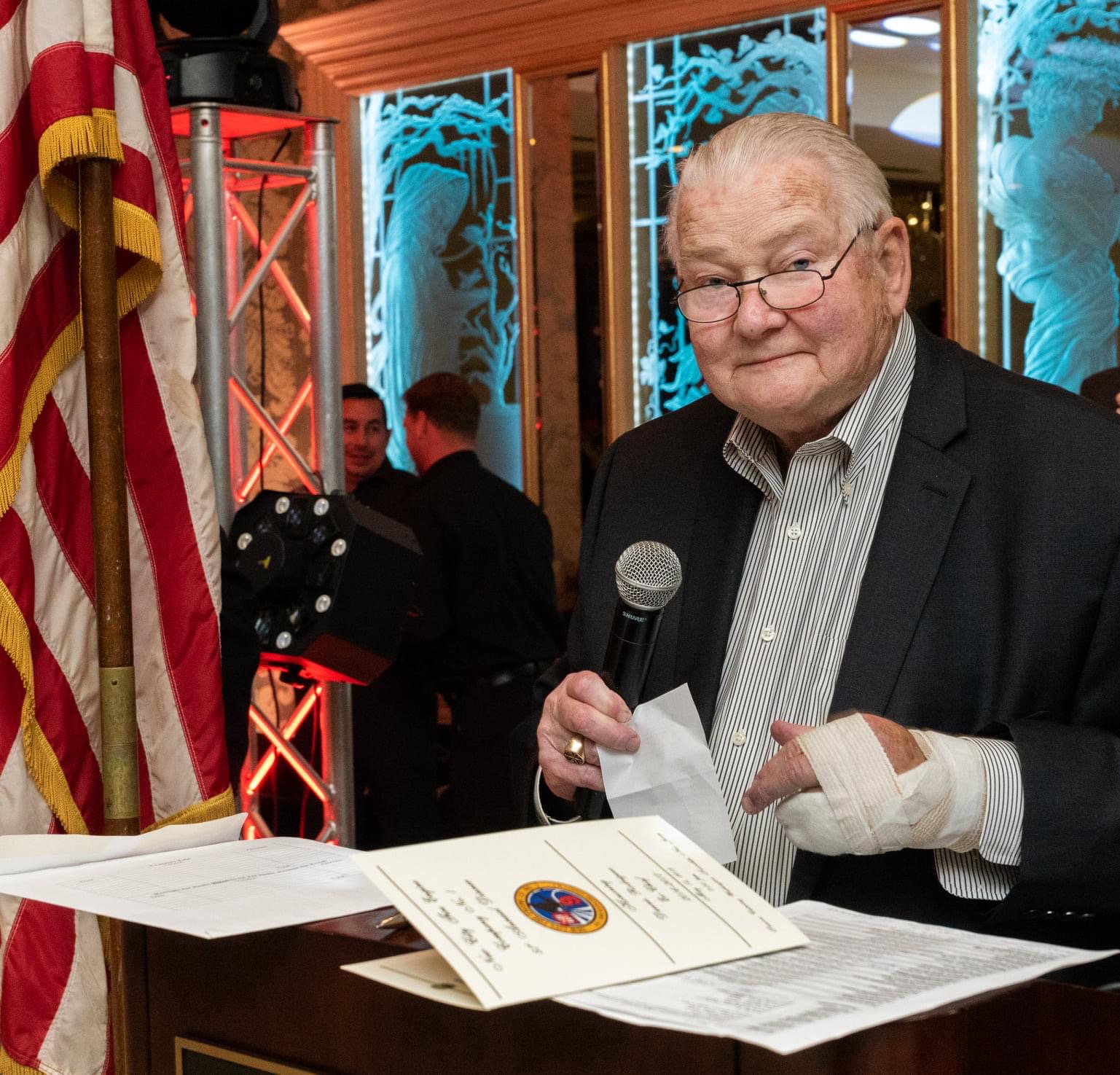 NEW CITY, NY – Beloved former New City Fire Chief Edward Hewitt passed away peacefully on Friday, January 15th.
Below is a message posted on the New City Fire Department Facebook page:
This message will serve two purposes- to offer those of you not fortunate to have known him a small glimpse of what he meant to the fire company, as well as notification of the upcoming services as we lay Ed to rest. The dates and times of those services will be posted at the end of this message.
As we mourn this incredible loss, we wanted to touch on the service that Chief Hewitt gave to the New City community. He was a true public servant, with 53 years as a member of the department under his belt at the time of his passing.
In our ranks, rarely does a member achieve what Eddie accomplished in those 53 years. In addition to the chores and duties of a "regular" firefighter, Eddie sought out committee assignments, lending his hand to an untold number of events and tasks where help was needed. We typically try to list those committees, but in Ed's case there are just too many to mention. Parades, Uniforms, the annual Old Timer's dinner…you name it, and it seems he was involved in it.
After logging several years of membership, he then pursued an even larger role, attaining several leadership positions through the years.
On the administrative side of the company, he held every position available, eventually working his way to becoming the fire company President in 1974.
On the line side, he again worked his way up the ranks, gaining the top rank as Chief in 1986, and served in that role for two years. Ed was a fair, effective and smart chief officer, leading the company by example during his two year term. Many chiefs who followed would use the standard that Eddie set as the foundation for their own time in office.
After completing his term as Chief, Eddie was appointed as a Deputy Chief. Drawing on his extensive experience, his advice and counsel was indispensable to the command staff of the department as they navigated the responsibilities of that office.
He also represented the town's interest as a member of the New City Board of Fire Commissioners, serving as both the district treasurer and the district secretary during his time there.
Even after most would be satisfied with those accomplishments and consider "retiring" from volunteer duties, Eddie continued to be a constant presence at the firehouse, and was a fixture at fire calls, dinners, parades, and social events.
Never one to back down from an argument or disagreement on the meeting room floor, he was never shy about keeping the company on the straight and narrow, and would let his opinion be known, sternly if needed, had the fire company begun to stray off course. His passion instilled in all of us a strong moral compass that we call on to this day.
Chief Hewitt passed along his willingness to serve others, with his oldest son Greg an Ex-Chief of the Ramsey, NJ Fire Department, and a second son, Kyle, also a member of New City who followed in his father's footsteps by achieving the title of fire company President (2013/2014) and Life Member.
Eddie was a loving husband to his wife Louise, caring father to daughter Jane, sons Greg and Kyle and grandfather to Kyle Jr., Amanda, Katie, Matt, Sean, Will and Chris.
Chief Hewiit, Ed, Eddie, or "The Worm", as he was affectionately known at the firehouse, will be sorely missed. His memory will live on in our words and actions, and we can only hope to aspire to the level of excellence and service that Chief Hewitt has shown us during his 53 years as a brother firefighter.
Services for our Brother Ed are as follows-
WAKE / FIREMATIC SERVICE – Wednesday, January 20th at the New City Fire Engine Co. No. 1 at 15 Maple Avenue, New City. Hours for the service will be from 2-4 p.m., and from 7-9 p.m.
The fire company will hold a firematic service at 8 p.m.
FUNERAL MASS / INTERNMENT – A mass of Christian Burial will be on Thursday, January 21st at St Francis Roman Catholic Church, 128 Parrott Road, West Nyack, NY at 12 p.m., with burial to follow at St. Anthony's Cemetery, 36 West Nyack Road, Nanuet, NY.
Rest Easy, Chief
VIDEO: Spring Valley Police Chief Paul Modica Retires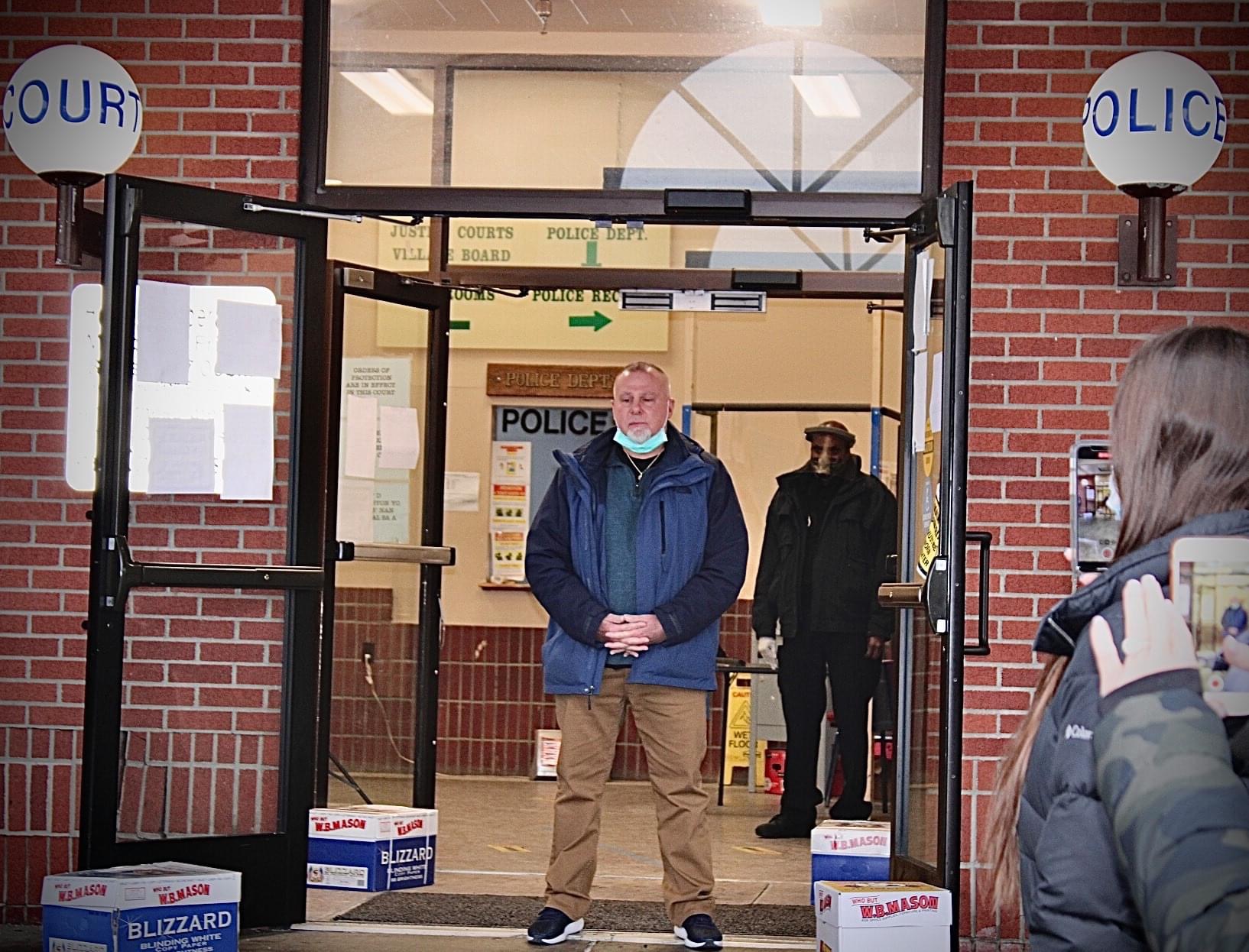 SPRING VALLEY, NY – Spring Valley Police Department Chief Paul Modica retirement ceremony.
Chief Modica started his police career in April 1988 and has served the Spring Valley community admirably for the last 32 years. Chief Modica held the rank of Sergeant, Lieutenant, and Chief of Police.