Woman Faints While Waiting On Line to Vote at Orangetown Town Hall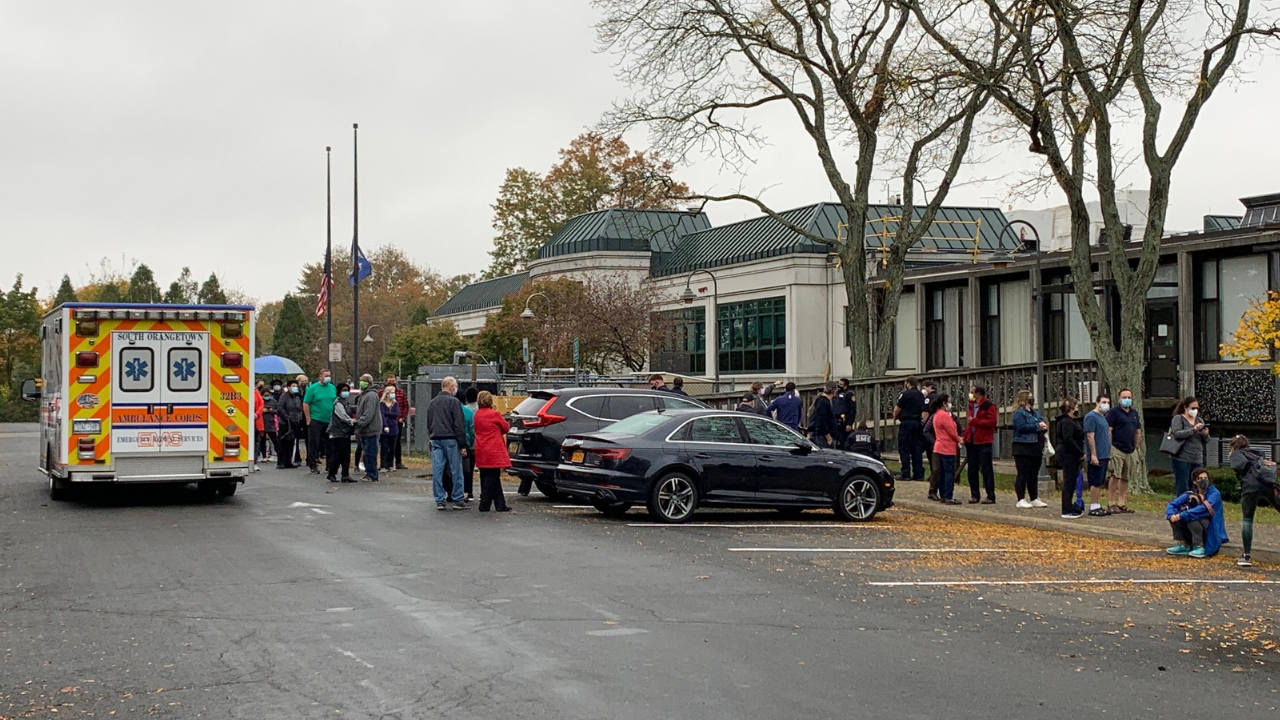 ORANGEBURG, NY – While we were covering early voting at the Town of Orangetown Town Hall, we witnessed an incredible story. An older woman had fainted while standing on the extremely long line to vote. The incident caused a great deal of commotion.
We quickly ran over and observed Town of Orangetown Deputy Supervisor Mike Lawler and candidate for State Assembly, jump right into action. Lawler called 9-1-1, spoke with the woman and elevated her legs to improve blood flow and oxygen.
Watch as South Orangetown Ambulance Corps arrives at Orangetown Town Hall 
Orangetown Police Department and South Orangetown Ambulance Corps quickly responded to the scene and rendered aid. The lady received minor treatment and EMT's stayed on scene until she voted. She insisted on making sure she voted today. She was given a chair, stayed on the line and voted.
VIDEO: Heroes Homecoming for Injured Valley Cottage Firefighter
Police Investigating Fatal Accident on Route 303 in Blauvelt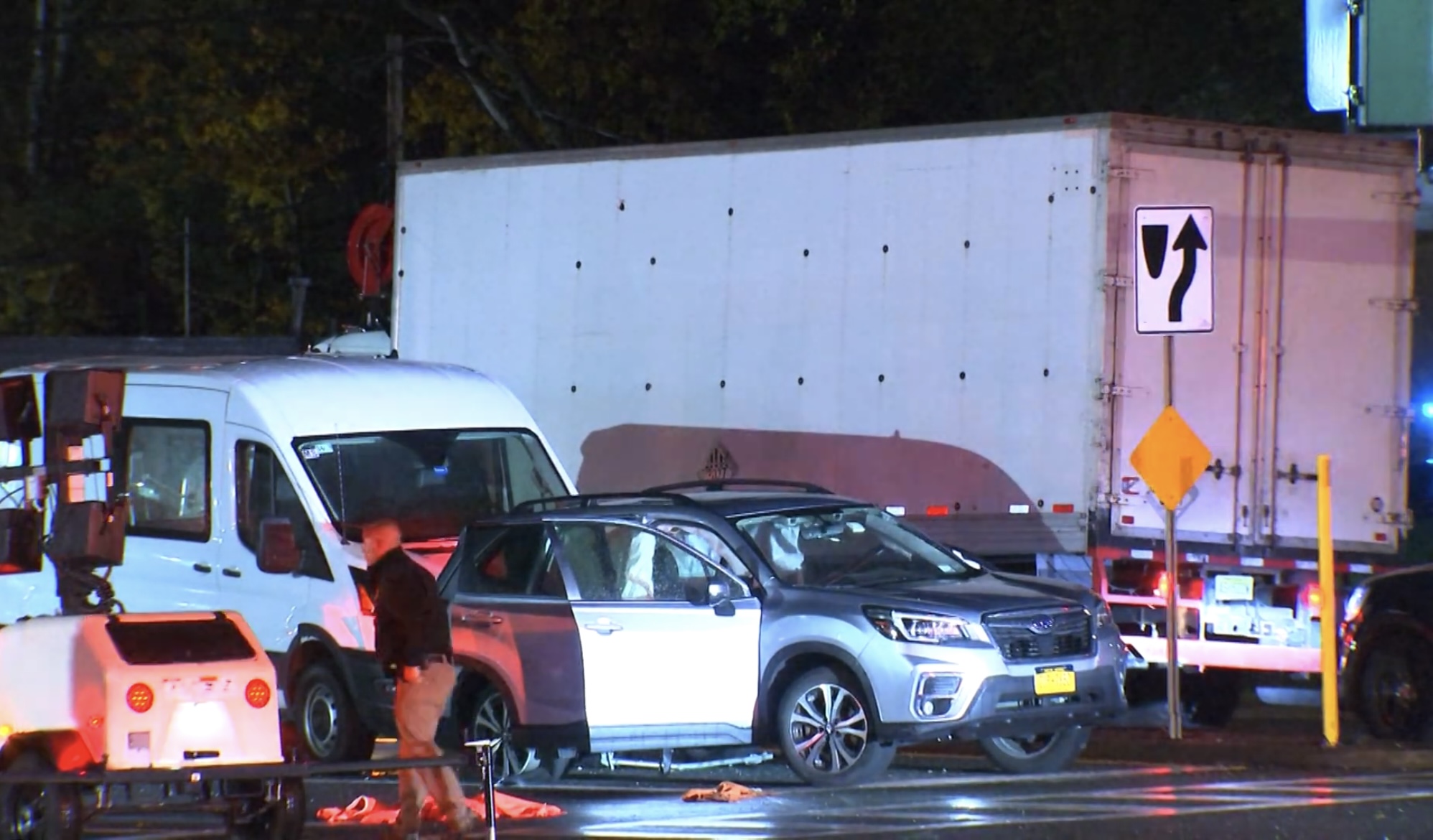 BLAUVELT, NY – On Monday November 15, 2021, at approximately 5:03PM, the Orangetown Police responded to a report of a Motor Vehicle Collision at the intersection of State Route 303 and East Erie Street in the Hamlet of Blauvelt, N.Y.
VIDEO
A 2005 Mack commercial box truck operated by Andrew Roe, 29, of Middletown, NY was traveling northbound on Route 303. A 2019 Subaru Forester, operated by Seymour Whynman, 83, of Blauvelt, NY was traveling westbound on E. Erie Street. A collision occurred at the intersection and the Subaru Forrester subsequently collided with a 2020 ford transit van in the southbound left only turn lane of Route 303. Mr. Whynmn and a female passenger were transported to Nyack Hospital by South Orangetown Ambulance Corps.
It is with deep sadness we report the passing of Seymour Whynman.
This accident is currently being investigated by the Orangetown Police Accident Investigation team. Police are asking anyone who may have witnessed the collision or anyone who may have additional information to contact the Orangetown Police Department at 845-0359-3700.
Photo credit – Rockland Video