Winter Storm Watch – Rockland County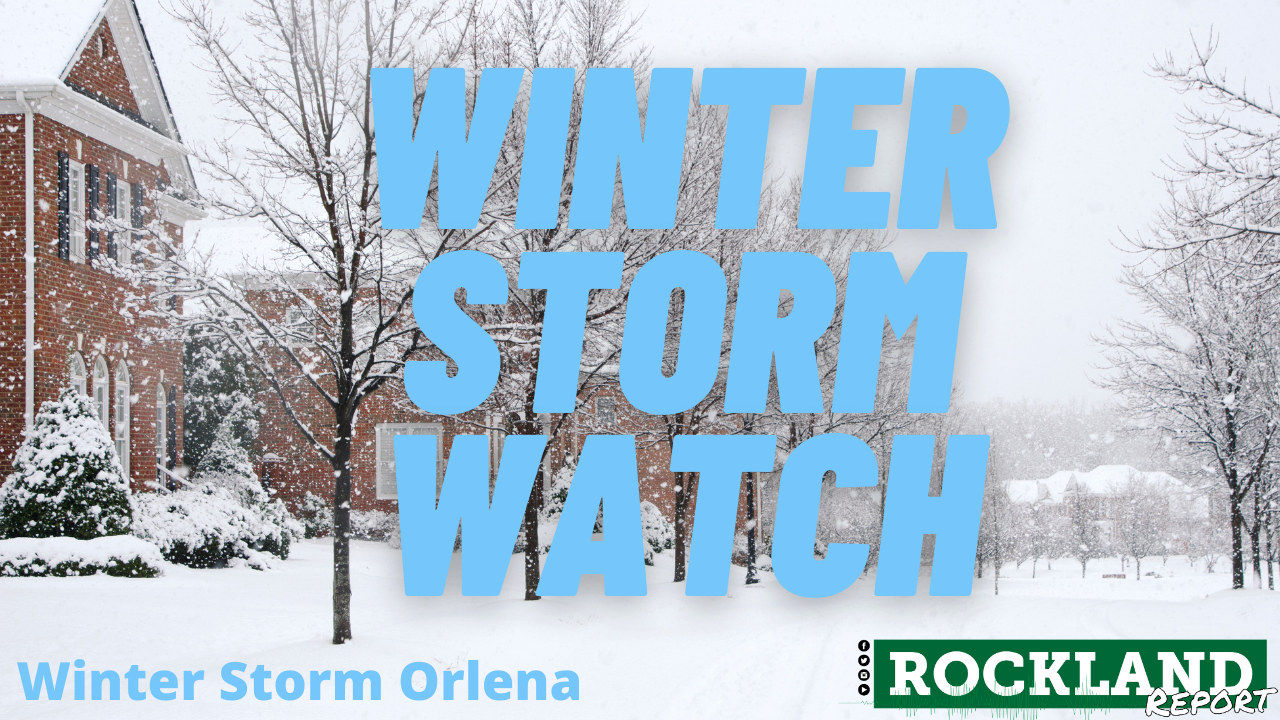 ROCKLAND COUNTY, NY – Winter Weather update from the National Weather Service (10:30 am on Sunday) – Rockland County and the tri-state area will be affected by a major winter storm Tonight into Tuesday, with heavy snow and strong winds.
In addition there will be several rounds of widespread minor to moderate coastal flooding Monday and Tuesday, with possible localized Major coastal flooding Monday Night.
Much of the Region is forecast to receive 12 -18 inches of snow, with 18 – 24 inches possible. Snowfall rates: 1-3 inches an hour are possible Monday to Monday evening.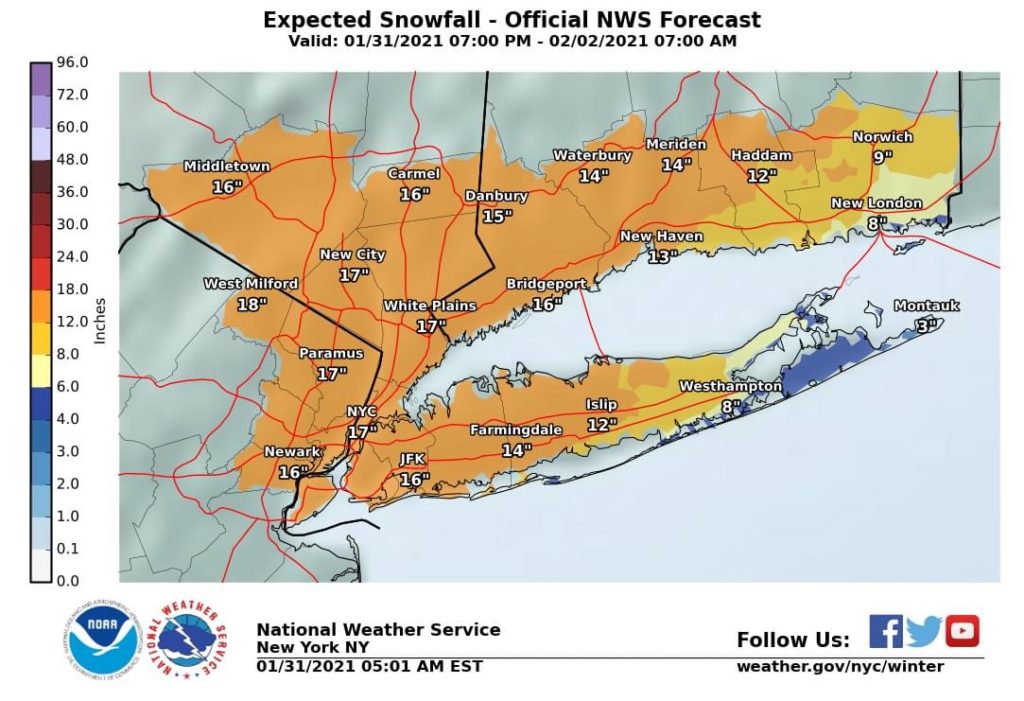 2 5" of snow possible by Monday morning commute for NYC/NJ metro. Meteorologists are predicting it to be difficult to impossible travel late Monday into Monday Evening. Be prepared for the potential of scattered downed tree limbs and power outages possible.
The next briefing will be this evening after 6pm from the National Weather Service.
** This article will be constantly updated with information from various news sources, Police/Fire/EMS, and elected officials ** If you have any video or photos, please email us at [email protected]
STORM COVERAGE 
Over 500 Turkeys Distributed to Families in the Village of Spring Valley for Thanksgiving Day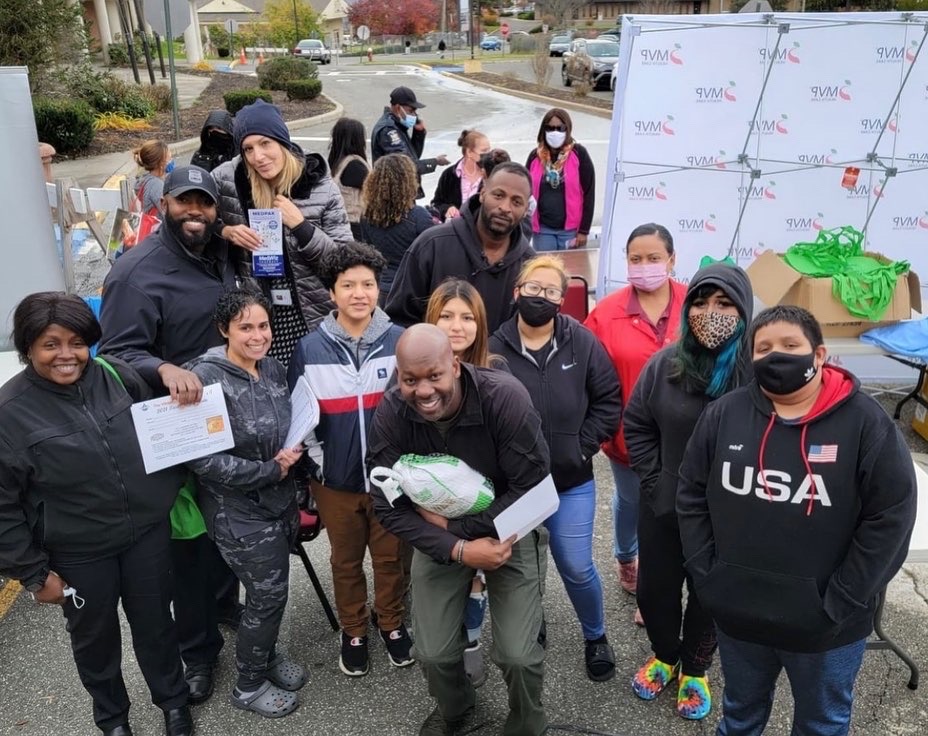 Over 500 Turkeys Distributed to Families in the Village of Spring Valley for Thanksgiving Day.
"This is the SEASON of GIVING and being THANKFUL! Remember that Thanksgiving is a joyous invitation to shower the world with love and gratitude. When we give cheerfully and accept gratefully, everyone is blessed." said East Ramapo School Board Member Sabrina Charles Pierre.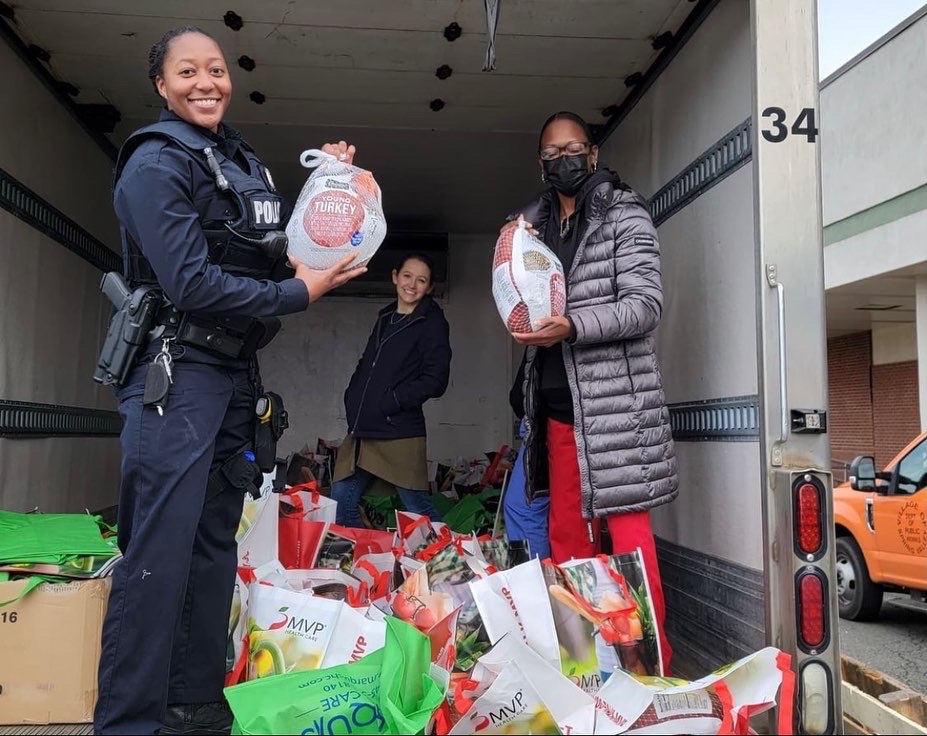 Great job by Sabrina Charles-Pierre, Spring Valley Police Department, and all involved. 
Sons of Italy Meatball Contest Raises $7,000 for Medical Expenses for Local Family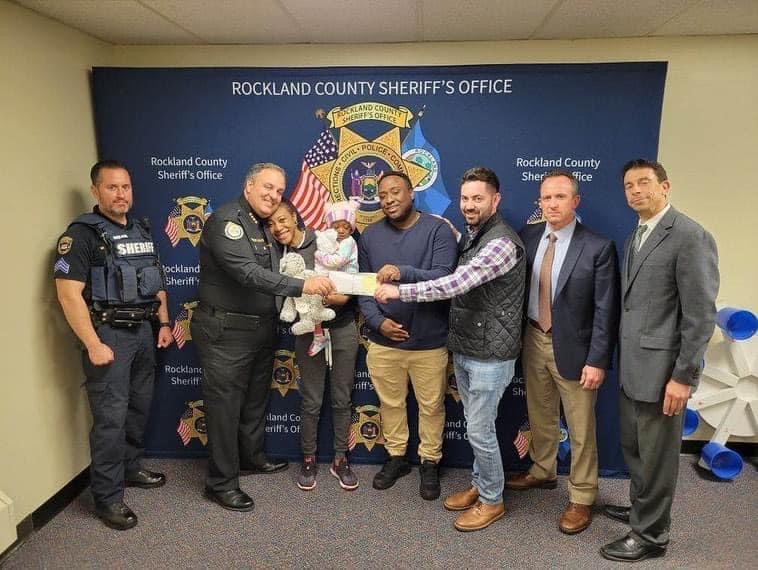 Assemblyman Lawler and Sheriff Falco presented 2-year old Jhanaè Fairclough and her parents Kirk and Jodi Ann with the proceeds raised from the recent Meatball Contest hosted by the Blauvelt Sons of Italy. Assemblyman Lawler won the contest defeating Sheriff Falco for best meatballs.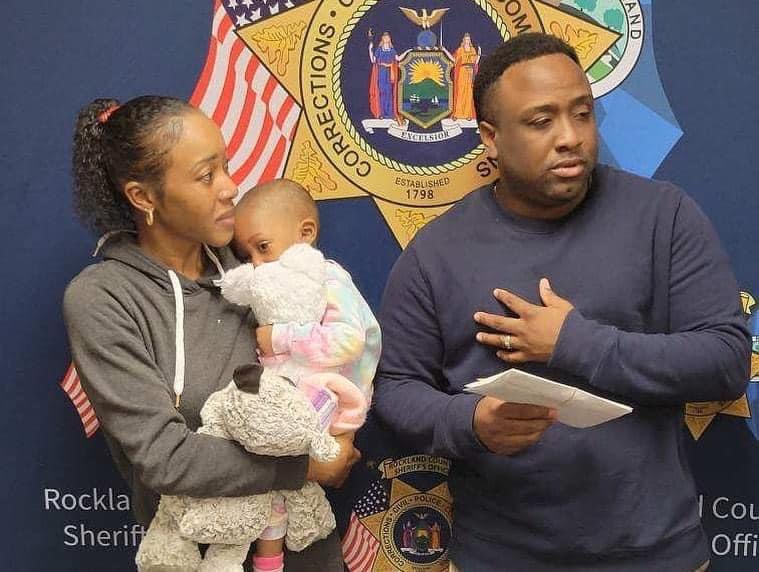 The $7,000 will help the family cover some of Jhanaè's medical expenses.
Our best wishes to the Fairclough family!