West Nile Virus Detected in Rockland County Mosquitoes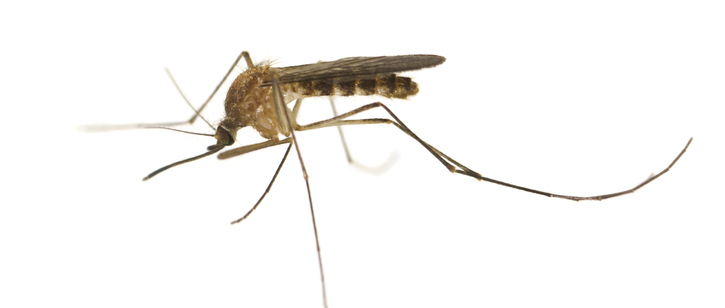 NEW CITY, NY – Rockland County Health officials announce the first two pools, or groups, of mosquitoes to test positive for West Nile Virus (WNV) this year in Rockland County has been confirmed by the New York State Department of Health.
The infected mosquitoes were collected from traps in the Town of Orangetown and Town of Clarkstown during the week of June 21st as part of the County's ongoing mosquito surveillance efforts. No human cases have been reported this season. The last human case reported in Rockland was in 2018. "This is typically the time of the year we expect to see a rise in West Nile Virus activity, and these positive mosquito pools confirm that," said Dr. Ruppert.
Most mosquitoes do not test positive for disease-causing viruses. However, a bite from a West Nile Virus-infected mosquito can cause serious illness, and in some cases, death. Although a person's chances of getting sick are small, those aged 50 and older are at the highest risk for serious illness. Not everyone infected with West Nile Virus will become ill. However, West Nile can cause serious complications, including neurological diseases, and can also cause a milder flu-like illness, including fever, headache and body aches, nausea, and occasionally a skin rash and swollen lymph glands. If you think you have symptoms of West Nile Virus, see your doctor right away.
Mosquitoes lay their eggs in standing water. The eggs hatch into larvae that develop in the water for 7 to 10 days before emerging as adult mosquitoes that fly and bite. Many types of mosquitoes, including those that can spread disease, lay their eggs in items around the home, such as in birdbaths, unused flowerpots, discarded tires, and even bottle caps, as well as in small ponds or other bodies of stagnant water. "Health Department mosquito control teams will continue to visit all known mosquito breeding sites, including sites near these positive mosquito pools. Larval control activities will continue throughout the summer," said Dr. Ruppert.
The best and most effective mosquito control begins in your yard. Eliminating standing water is the first step in reducing mosquito breeding.
Photo credit – CDC
Assemblyman Lawler, Senator Reichlin-Melnick, Historians, and Piermont FD Look to Honor Thomas "Pomp" Pomplin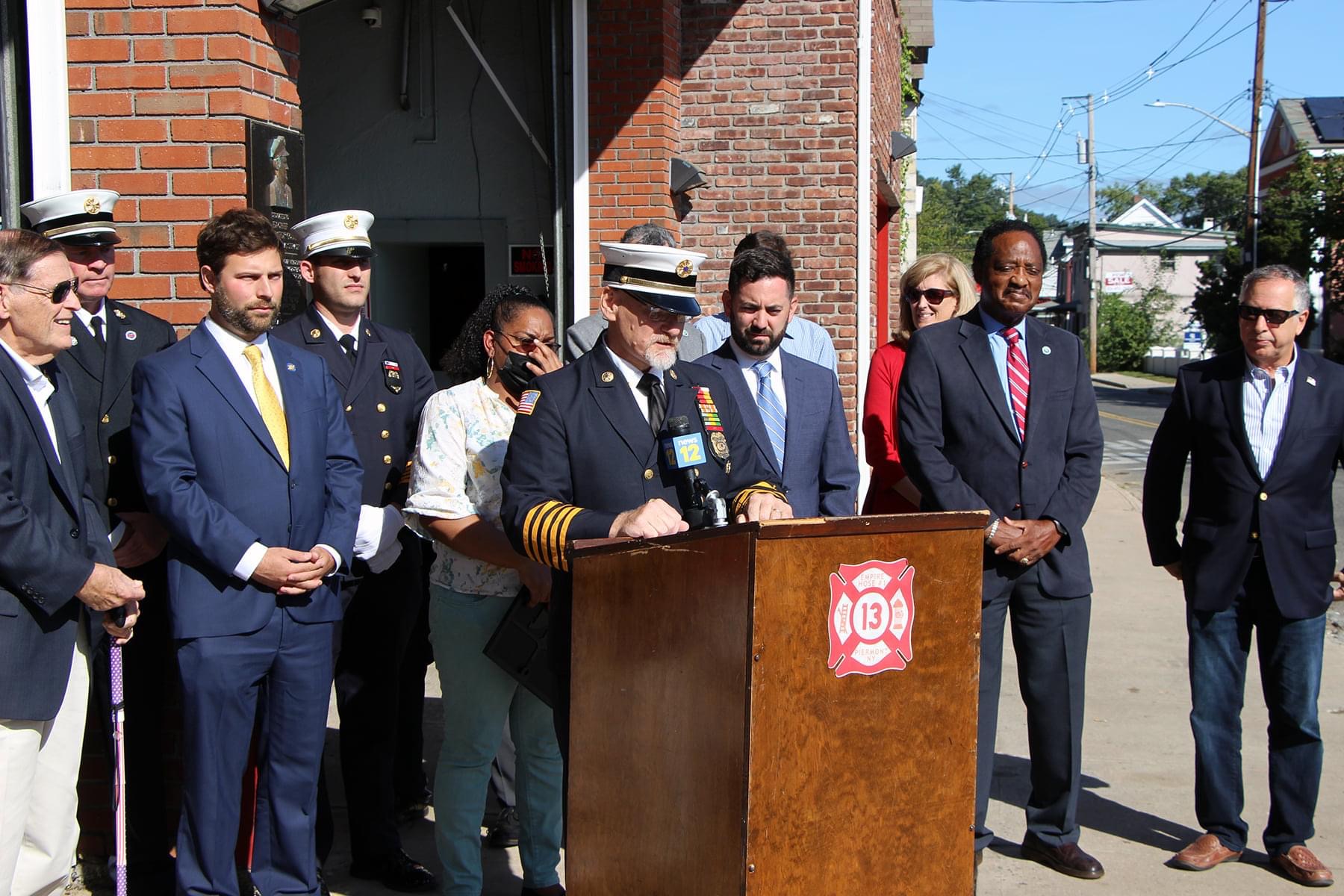 Assemblyman Mike Lawler, members of the Piermont Fire Department, ex-Chief Dan Goswick, State Senator Elijah Reichlin-Melnick, Supervisor Teresa Kenny, Piermont Mayor Bruce Tucker, County Legislator James Foley, NYACK NAACP President Nikki Hines, Bill Batson, and other historians and activists held a press conference announcing their intention to honor Thomas "Pomp" Pomplin, a black Piermont resident and firefighter, as the first line of duty death in Rockland County.
In 1854, Pomp and the other members of the Piermont Fire Department were called to Nyack to help put out a massive factory fire. They pushed their fire truck from Piermont all the way to Nyack and helped battle the blaze. Unfortunately, Pomp passed away a few days later from heat exhaustion and other injuries. There is a direct connection between Pomp and all of the other heroic firefighters who have given their lives in service of keeping our communities safe. May he and all other fallen firefighters rest in peace, and may we never cease to thank, honor, and memorialize them for their sacrifice.
The goal is to raise $10,000 to help the Village of Piermont and the Piermont Fire Department build a proper memorial for his heroic sacrifice, which would be located in the village. Please consider donating at this link:
https://www.gofundme.com/f/thomas-pomplin-lodd-memorial?utm_source=customer&utm_medium=copy_link&utm_campaign=p_cf+share-flow-1&fbclid=IwAR1lmpGERbqtmRgW0LJ-vMeqRkJiLB9jXL-mPcaNFS6yVLAenhhcEck3QJo
Watch the Press Conference Below 
Rockland Community College Receives National Award for Excellence in Diversity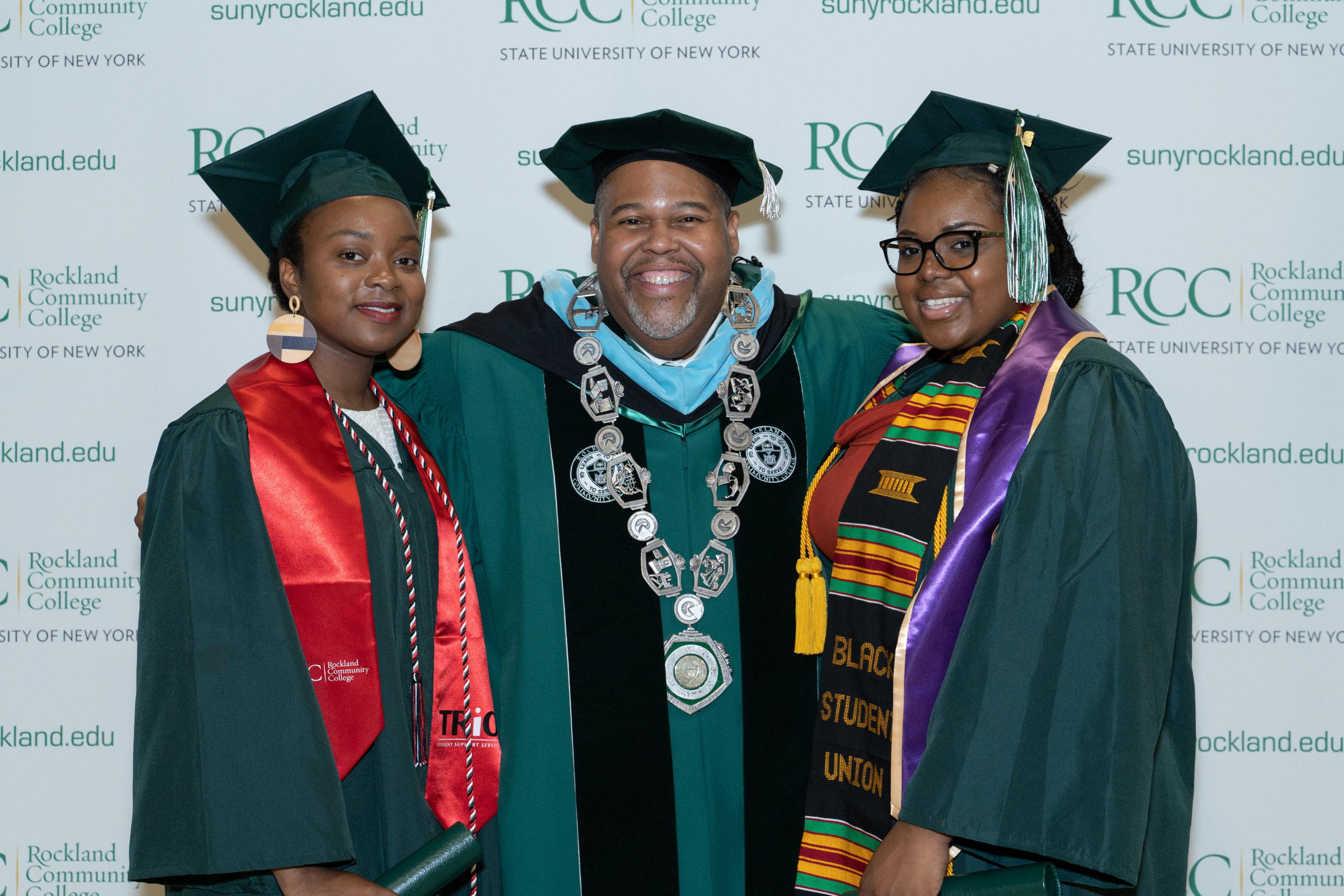 SUFFERN, NY – Rockland Community College has been selected as a 2021 Higher Education Excellence in Diversity (HEED) Award winner from INSIGHT Into Diversity magazine, the nation's oldest and largest diversity-focused publication in higher education. This national honor recognizes US colleges and universities that demonstrate an outstanding commitment to diversity and inclusion. RCC will be featured, along with 100 other recipients, in the November 2021 issue of INSIGHT Into Diversity magazine. This is the first time RCC has been named as a HEED Award recipient.
"Diversity reflects an appreciation and respect for the unique gifts and talents in all of us," said RCC President Dr. Michael A. Baston. "To close equity gaps, community colleges must first offer a safe and welcoming environment. Then we can create strategic partnerships between the college and the community and take advantage of our organizational resources and collaborative leadership to ensure equitable opportunities and outcomes for all our students."
"Last year RCC started developing an actionable plan by establishing a working group to review the legacy of diversity efforts led by the College's former Diversity Council and to build on their outcomes to reflect current realities. We are now developing a new college-wide plan that incorporates those recommendations with recommendations from all areas of the College. The new plan will include specific outcomes that are measurable using key performance indicators to be reported on an equity
scorecard," stated Melissa L. Roy, Chief Diversity Officer for RCC.
"The HEED Award process consists of a comprehensive and rigorous application that includes questions relating to the recruitment and retention of students and employees — and best practices for both — continued leadership support for diversity, and other aspects of campus diversity and inclusion," said Lenore Pearlstein, publisher of INSIGHT Into Diversity magazine. "We take a detailed approach to reviewing each application in deciding who will be named a HEED Award recipient. Our standards are high, and we look for institutions where diversity and inclusion are woven into the work being done
every day across their campus."