"We Will Not Wait" By County Executive Ed Day
"We Will Not Wait" By County Executive Ed Day
29 weeks; for more than half a year we have been combatting the measles outbreak here in Rockland and despite case totals continuing to increase we have seen success. 18,824 MMR immunizations have been given county-wide over the last 6 months. The majority of schools in our area have reached a 95% MMR vaccination rate, the rate required for "herd immunity" which will help us limit the spread of any future outbreaks.
Rockland has faced criticism lately for the preventative actions our Commissioner of Health Dr. Ruppert and I have taken to protect the public health. But to those who disagree I ask what is the standard that you would apply to this situation? To be told that we should wait for someone to die because of this disease is grotesque. Should we wait for that or even hundreds more people to fall ill?
We declared the State of Emergency 3 weeks ago to prevent illness, to encourage vaccination and to protect the health and safety of our residents, especially those who are unable to be vaccinated due to age, pregnancy or being immunocompromised.
We timed our declaration because we recognized the confluence of many events including the upcoming Easter and Passover holy days. This concern was recently affirmed by Chief Rabbi Pinchas Goldschmidt, the President of the Conference of European Rabbis.
It is unacceptable to sit back and do nothing as more of our residents fall ill to this deadly disease and court decisions aside, we will never do that. In 2017, measles killed 110,000 people worldwide, mostly children under the age of 5. And while we have thankfully not seen a death here in Rockland we have seen multiple hospitalizations, five cases that went to the ICU including an infant and even a premature birth caused by measles.
Working toward the end of this crisis our Commissioner of Health, Dr. Ruppert, has issued two new Orders that will be used moving forward in dealing with the measles outbreak.
The first is a RCDOH Communicable Disease & Exposure Exclusion Order, which is a Commissioner's Order, and which has three components:
Any person diagnosed with the measles or exposed to a person diagnosed with the measles as evidenced by laboratory evidence or a measles tracing investigation conducted by RCDOH must be excluded from indoor and outdoor places of public assembly located in Rockland County for a period of up to 21 days.
The individual is prohibited from going to or being present at any place of public assembly for any period of time with exceptions for medical care, emergency situations and court appointments.
Individuals are required to cooperate with RCDOH public health authorities by providing information regarding details of one's illness, exposures and contacts.
Failure to comply can result in a $2,000 fine per violation per day. Parents and guardians served with this order on behalf of an exposed minor are responsible for compliance by their child.
The second Order involves students who are required to have the proper MMR immunizations and to date have not demonstrated that the vaccines have been administered.
Pursuant to an audit conducted by NYSDOH/RCDOH, students have been identified as having neither a valid certificate of immunization on file for MMR vaccine or laboratory evidence of immunity against measles, mumps and rubella, nor a valid medical or religious exemption on file.
A notarized affidavit sworn under penalty of perjury or if unable to take an oath, a notarized affirmation affirmed under penalties of perjury, identifying students who have been excluded from the school/day care is required according to this order.
Failure to comply can result in a $2,000 fine per violation per day. These Orders to affected schools were delivered as of April 16, 2019.
Remember, this is not the "mild childhood disease" that those in the anti-vaxx community make it out to be. The dangers and complications of measles far outweigh any of the extremely unlikely side effects of the vaccine itself.
What I want to leave with the people of Rockland is that we will not quit, and we will not take a back seat when it comes to their health. We will use every tool at our disposal and do so regardless of opposition or distractions. That is our responsibility and we will conquer the challenge that is in front of us.
Recent Statewide Forest Ranger Actions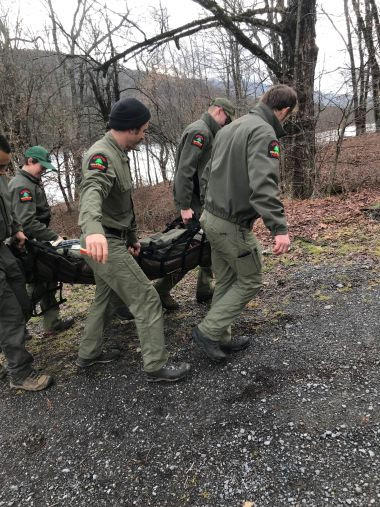 New York State Department of Environmental Conservation (DEC) Forest Rangers respond to search and rescue incidents statewide. Working with other state agencies, local emergency response organizations, and volunteer search and rescue groups, Forest Rangers locate and extract lost, injured, or distressed people from across New York State.
In 2022, DEC Forest Rangers conducted 359 search and rescue missions, extinguished 162 wildfires covering more than 1,300 acres, participated in 53 prescribed fires that served to rejuvenate nearly 900 acres of land, and worked on cases that resulted in hundreds of tickets and arrests.
"With more people visiting State lands and enjoying New York's myriad, world-class outdoor recreational opportunities, DEC's Forest Rangers are on the front lines to help visitors get outside responsibly and get home safely," said DEC Commissioner Basil Seggos. "Each day, these highly trained first responders are protecting irreplaceable natural resources and utilizing their expert knowledge of wildland fire suppression, wilderness first aid, land navigation, law enforcement, and technical rescue techniques to successfully execute critical missions, for DEC and our countless local, state, and national partners."
Hamlet of Claryville
Ulster County
Training: On Jan. 5 and 6, Forest Ranger Lieutenant LaPierre, a Wilderness Medical Associates instructor, led a Wilderness First Responder training course at Frost Valley YMCA for Rangers from DEC regions one, three, four, and seven, which cover the Long Island, Hudson Valley, and Central NY regions. Rangers take the course annually to refresh wilderness first responder skills including assessing vital signs, providing emergency care in the wilderness, and making crucial evacuation decisions.
Be sure to properly prepare and plan before entering the backcountry. Visit DEC's Hike Smart NY, Adirondack Backcountry Information, and Catskill Backcountry Information webpages for more information.
If a person needs a Forest Ranger, whether it's for a search and rescue, to report a wildfire, or to report illegal activity on state lands and easements, they should call 833-NYS-RANGERS. If a person needs urgent assistance, they can call 911. To contact a Forest Ranger for information about a specific location, the DEC website has phone numbers for every Ranger listed by region.
RCC will Receive $3,000,000 for New Nursing Simulation Lab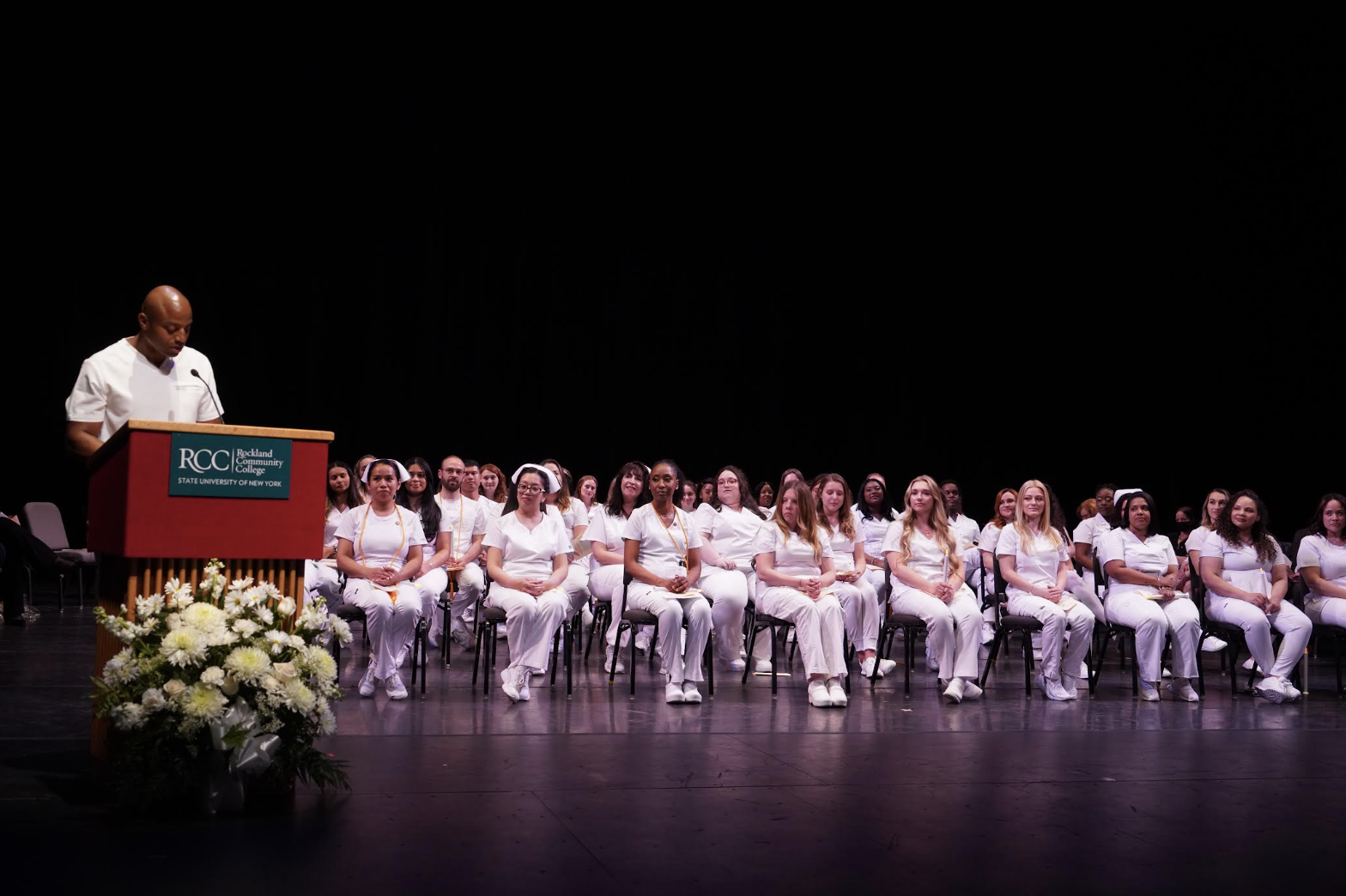 ROCKLAND COUNTY, N.Y. — Former U.S. Representative Mondaire Jones (D-NY) applauded the passage of the Fiscal Year 2023 omnibus appropriations bill, which includes nearly $29 million in Community Project Funding (CPF) for 15 different projects across New York's 17th Congressional District. The funding will be distributed to various local governments and community organizations throughout Rockland and Westchester Counties. Rockland Community College is pleased to announce that it will receive $3,000,000.
The funding will be used for the construction and expansion of a new state-of-the-art Nursing Simulation Lab on Rockland Community College's main campus in Suffern. Nursing simulation laboratories are used at all levels of nursing education to prepare students with the skills they need to enter the workforce and provide excellent patient care. This funding will provide the Simulation Lab with much needed high-fidelity mannequins and equipment that can mimic real life scenarios that students will face in the field.
"Rockland Community College is thrilled to be the recipient of $3 million in Community Project Funding to construct and expand a new state-of-the-art Nursing Simulation Lab on the RCC main campus in Suffern, NY. This could not have come at a more significant moment as our Nation is experiencing a desperate need for nurses as we continue to see a shortage in the healthcare industry. With this funding, RCC will be able to enhance our Nursing Program to allow students to have more practice with their learning. We are excited to begin work on this important initiative and to continue providing our students with transformational experiences for themselves and our community," said Dr. Susan Deer, Officer in Charge of Rockland Community College.
RCC's Nursing Program Ranks in the Top 5 in New York State and recently received prestigious recognitions from two independent agencies for the second time in two years. RCC's Nursing Program has been ranked #2 out of 153 New York State Board of Nursing approved schools to pursue an associate degree in nursing, and RegisteredNursing.org ranked the Rockland Community College Nursing Program #5 out of 103 in New York State for 2023 Best RN programs.
The College's accredited Associate Degree in Nursing (ADN) program prepares nurses to meet the needs of the community, and incorporates philosophical beliefs, scientific discipline, and concepts from nursing research to prepare nurses for careers in the ever-changing healthcare system. Tuition costs at RCC are about one-third of other colleges in New York, making it an affordable choice for future nurses.
About Rockland Community College, State University of New York Rockland Community College (RCC), located in Suffern New York, provides purpose driven educational opportunities in a supportive, affordable, and accessible environment, empowering
individuals to positively transform themselves and their communities. RCC welcomes students from diverse backgrounds who appreciate small class sizes and personal attention from a distinguished, award-winning faculty that includes Fulbright scholars and SUNY Distinguished Professors. Many graduates go on to top universities to further their education on their own or through RCCs institutional collaborations.
RCC fosters an environment that attracts, recruits, supports and retains faculty, staff, and students who value diversity. The College promotes a collegial and inclusive environment by recognizing, promoting, embracing, respecting and celebrating the expansive range and dimensions of cultures, attitudes, ideas and viewpoints contained within our campus community.
RCC is also proud to provide career training and professional development to adult learners looking to change careers or upgrade their skills through a variety of programs and educational opportunities including workforce training, certifications, and microcredentials. Many of the programs are developed with employers in the community in high demand industry areas to enable graduates to move into a new career upon graduation. More information can be found at www.sunyrockland.edu.