We Remember Rockland Resident & US Navy Seal Sean Flynn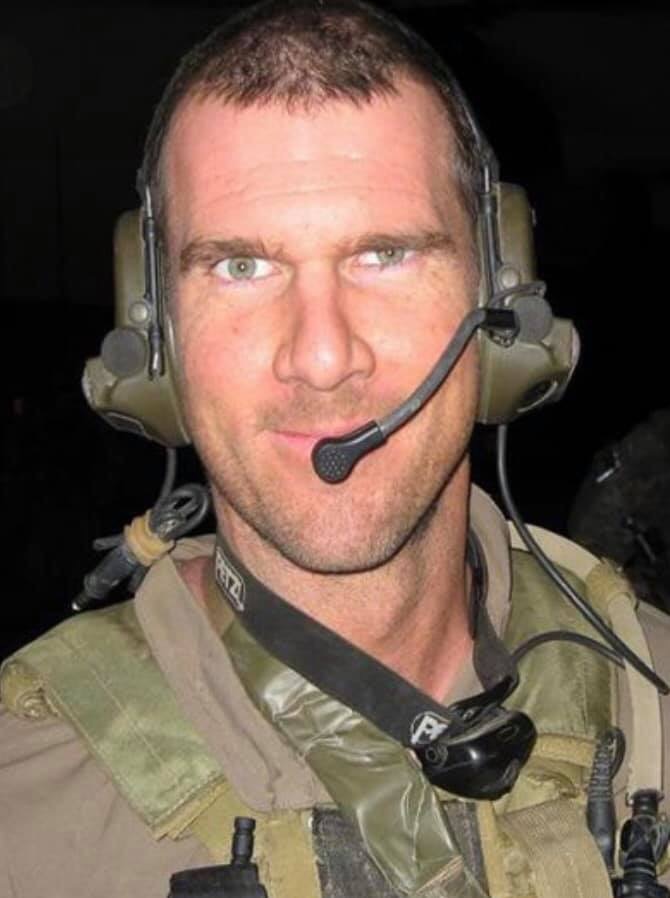 Chief Petty Officer Sean Michael Flynn, U.S. Navy SEAL, 36, peacefully passed away of cancer on Feb. 1, 2009, in his home. Sean was born and raised in the Village of Suffern, N.Y., playing Football, Lacrosse, and Hockey for Suffern HS (Suffern Central SD).
He moved to Virginia Beach in 1997 after joining the U.S. Navy. Sean was a highly decorated Special Operations Chief who had earned 3 Bronze Stars with Valor and other numerous awards. Chief Flynn loved sky diving and was a certified advance freefall instructor, tandem master, and an avid free flyer. He had been on a long list of life or death missions, but it was Rhabdomyosarcoma, a soft-tissue cancer that claimed his life.
In 2011, the New Jersey Transit train station in Suffern, NY was dedicated in the memory of Chief Sean Flynn.
Sean was a true hero and his country will long remember his valor. 🇺🇸
Cornell Researchers Aim to Advance NY Winter-Storm Emergency Response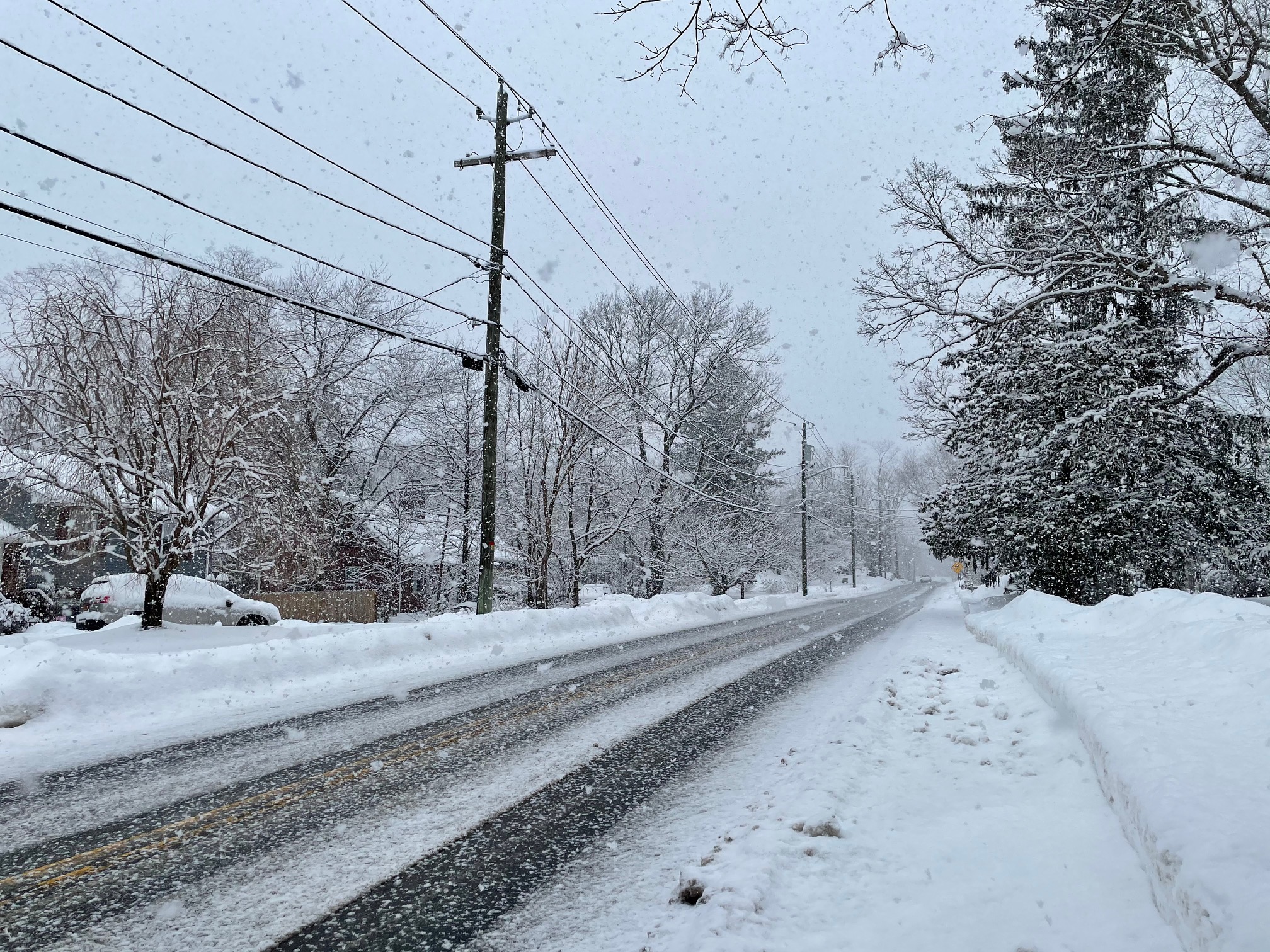 ITHACA, N.Y. – Partnering with community organizations, Cornell University researchers are developing and planning a hyperlocal weather forecasting system designed to improve winter-storm emergency response and enhance natural disaster coordination for New York state's rural communities.
Max Zhang, professor of mechanical and aerospace engineering, will lead the federally funded effort this spring.
The work is part of the new Civic Innovation Challenge, an $11 million effort led by the National Science Foundation (NSF) in partnership with the U.S. Department of Energy and U.S. Department of Homeland Security. The four-month challenge seeks to empower communities to achieve necessary local weather and disaster solutions, so that one day such plans may be scaled up regionally or nationally.
"In case of a winter storm or other kind of natural disaster, there is a suite of actions that must be prioritized," Zhang said. "As upstate towns usually have a limited budget, we're tying together technology and actions plans."
For example: "Information is critical for the highway departments to decide where to send the plows and salt trucks first, and decide the correct priority of actions," he said. "We aim to develop a transferrable priority-action model for all of New York and then perhaps to the rest of the U.S. through the national cooperative extension network."
Zhang said his group will be partnering with civic and community partners across New York, attempting several innovations integrating computer vision, numerical weather forecasting and Internet of Things-based sensing packages.
The Rockland Arts Festival will be Online from April 1 – 30, 2021

Artists, Lisa D'Amico, Michael Craft and Aviva Sakolsky have been lifelong friends with a shared love of the arts. So, when the coronavirus cancelled the in-person Rockland Arts Festival, they joined forces to ensure that the event would still go on but in the safety of a virtual format.
"We need the arts and friendship now more than ever. Just like friendship, the arts feed our souls, and enrich our lives," said Aviva Sakolsky. The Rockland Arts Festival is not only a celebration of the outstanding local talent but a show of support and commitment.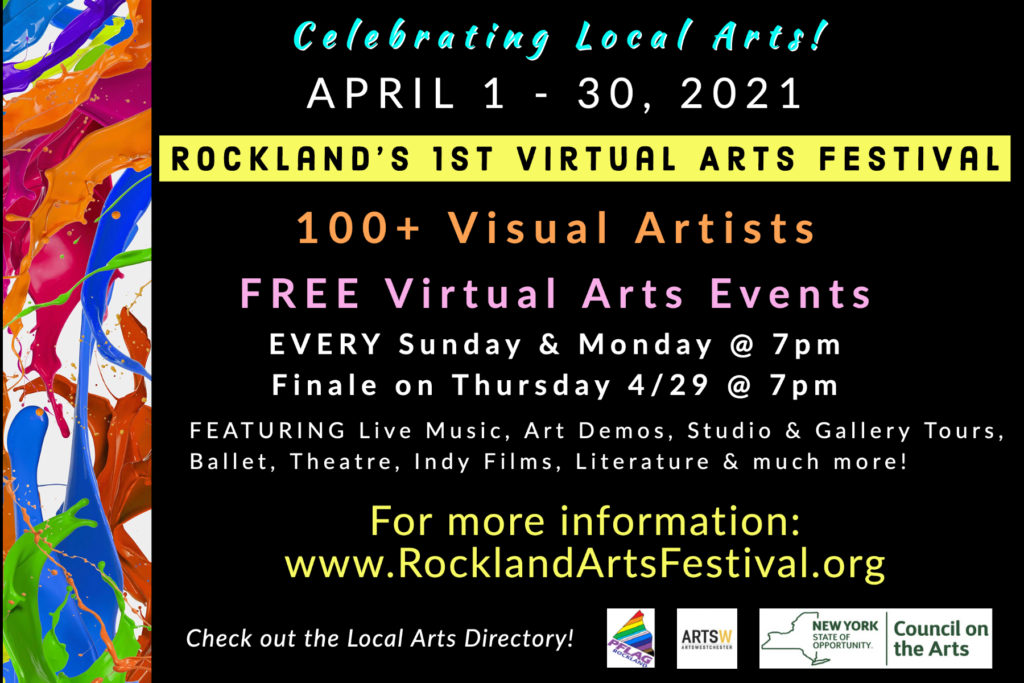 The Rockland Arts Festival hopes to bring the quality and diversity of the local arts to the community along with a full calendar of free, live streaming arts events. "We also hope that this effort will provide much needed support to our exhibiting and performing artists, who are facing many event cancellations due to the COVID-19 crisis," said Michael Craft.
The Rockland Arts Festival will be hosted virtually from April 1 – 30, 2021 at www. RocklandArtsFestival.org with over 100+ local visual artists giving viewers the unique opportunity to enjoy works ranging from ceramics to sculpture to watercolor from the comfort and safety of their homes. Plus every Sunday and Monday at 7:00pm during April, there will be a live-streaming arts event hosted on the Rockland Arts Festival's Facebook page and available on Zoom.
These family friendly events will include live music concerts, ballet performances, gallery and studio tours, independent films, panel discussions and art demonstrations with the festival finale on Thursday, April 29th at 7:00pm. The calendar of online events is on the festival's website and attendance free to the public.