We Remember Kevin Reilly FDNY (August 4, 1973 – September 11, 2001)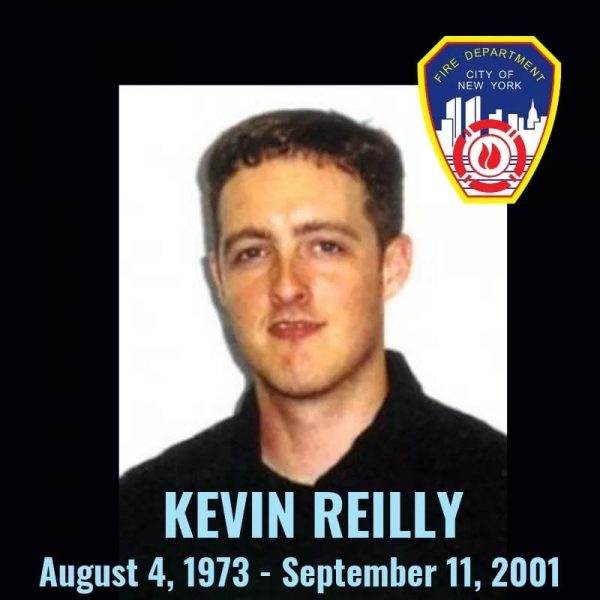 We Remember Kevin Reilly, 28, FDNY (August 4, 1973 – September 11,2001) Yesterday Kevin would have turned 46. Reilly, of Pearl River, grew up in Spring Valley and graduated from Albertus Magnus High School (class of 91) Upon graduating College, he joined the FDNY in February 2000 and was proud to be assigned to Ladder 40 in Harlem, where his father had served for over 16 years. He was then assigned to Engine 207 in Brooklyn. Reilly was very athletic; he was a member of the FDNY's softball team, had a black belt in Tae Kwon Do' and completed the 1998 New York City Marathon in four hours and 17 minutes.
In July of 2001 Kevin would marry the love of his life, Jennifer Mulderrig of Pearl River. They moved to Manhattan's Upper East Side and had two perfect months in their new home.
On September 11, Firefighter Reilly responded to the World Trade Center with Engine Company 207.
Voice of September 11th (Kevin Reilly)
Kevin's plans, dreams and hard work were just coming to fruition. He was delighted with his appointment to the New York City Fire Department in January 2000, and especially proud to be assigned to Ladder 40 in Harlem where his dad had served.
He had recently rotated to Engine 207 in Brooklyn where he planned on gaining valuable experience. Early in 2001 , Kevin incorporated his own business as a consultant based on his expertise in hydrogeology.
On July 7, 2001 Kevin married his high school sweetheart, Jennifer Mulderrig. They settled into their new life on Manhattan's Upper East Side where life was perfect for a short time.
Kevin died in the historic rescue attempt at the World Trade Center with 342 of his brother firefighters. He was 28 years old.
In addition to his wife, Kevin is mourned and missed by his parents, Joan and George, his brother Edward, and his sister Regina Madigan, her husband William, and their daughters, Sarah and Niamh. He was loved and treasured by his new in-laws, Mary, Michael and Brendan Mulderrig. Kevin's grandmother, Marie Reilly, just recently joined him in heaven.
While at Albertus Magnus High School, Kevin was always busy. He ran track and cross-country, played baseball, and was president of his Senior Class. He graduated from SUNY Oneonta with a B.S. in Hydrogeology and was president of his fraternity, Phi Kappa Sigma. Before joining the fire department he worked for AKRF Environmental Consultants in White Plains.
Kevin's work ethic and determination fueled a successful completion of the New York City Marathon. His sense of adventure led him to backpack through Europe and had him bicycling to work over the Brooklyn Bridge as he did on that beautiful, terrible, September morning. Kevin's generosity, sense of humor, boundless energy, and eternal optimism made him indispensable to his family and his many friends.
He is always on our minds and will be forever in our hearts.
Reilly's athletic legacy lives on with a Crossfit WOD (Workout Of the Day) named after him.
We urge you if you knew Kevin or feel moved to please leave a comment on his Memorial Wall via the National Fallen Firefighters Association. (scroll to the bottom)
Fatal Accident at Intersection of West Nyack Rd. & Rt. 304 in Nanuet, 10-Year-Old Boy Identified as Victim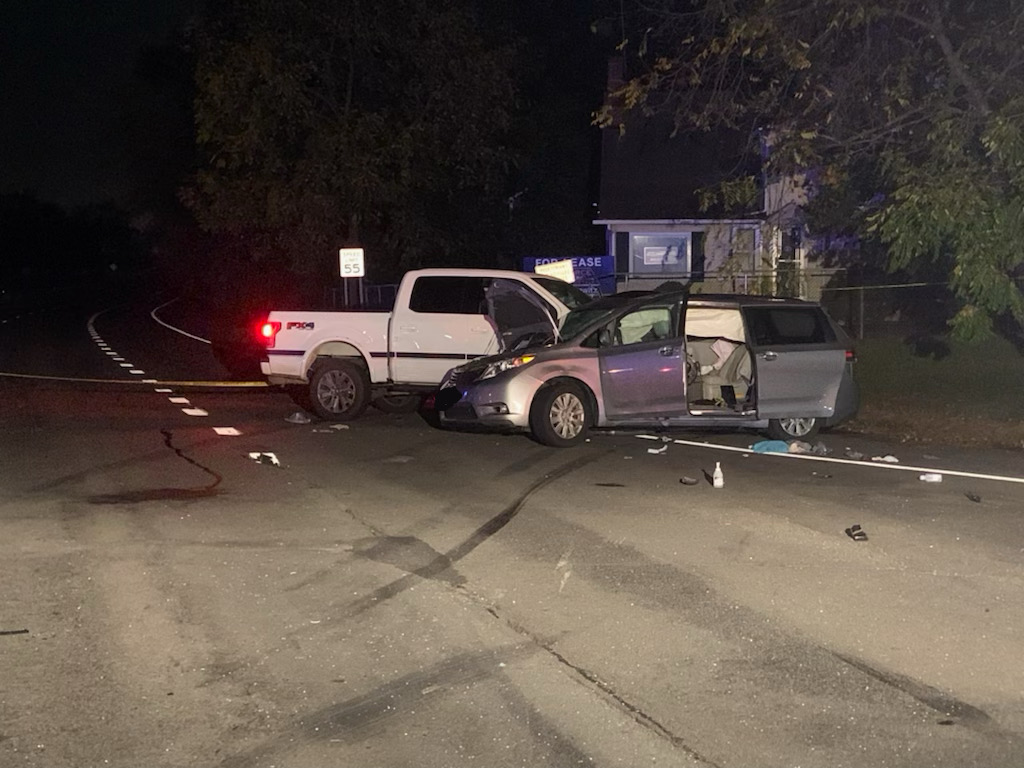 NANUET, NY – On Tuesday, October 12, 2021, at approximately 6:15pm, officers from the Clarkstown Police Department responded to the intersection of Rt. 304 and West Nyack Rd., in Nanuet for reports of a two vehicle accident with serious injuries.
Arriving officers discovered two vehicles heavily damaged, a Toyota Sienna and a Ford F-150 both with airbag deployment. Each of the involved vehicles were occupied by a driver and one passenger. A juvenile occupant of the Sienna, a 10-year-old boy, had severe injuries and was not breathing, officers promptly began CPR on scene. Arriving soon after were ambulances from Nanuet Comm. Ambulance Corp., Pearl River EMS, New City EMS, Nyack EMS, and Rockland Paramedics to treat all four of the injured parties. All of the injured occupants were transported via ambulance to area hospitals.
The passenger of the Toyota Sienna, a 10-year-old boy, has succumbed to his injuries at the hospital. Police are withholding the identity of the deceased at this time until notifications are made to his family. At the time of this article being published, there is no further information on the conditions of the other injured parties.
The Clarkstown Police Accident Investigation Team is conducting the investigation, the cause of the accident has yet to be definitively determined. They are asking anyone who may have witnessed this accident to please contact us at (845)639-5800.
Piermont FD Memorial Service for Ex. Chief Nick Gatti Sr. and Dive Lt. Bruce "Buddha" Baez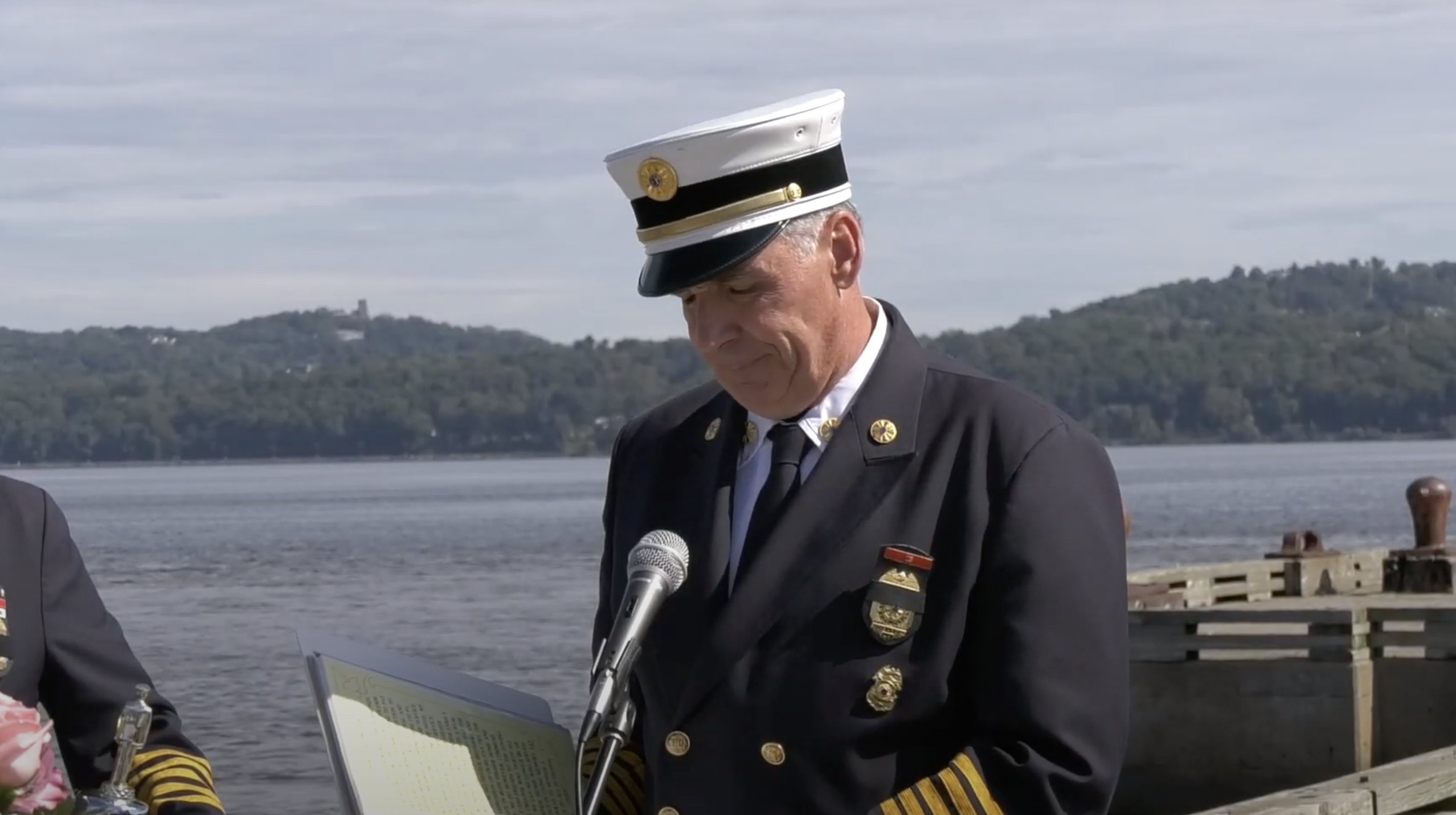 Piermont Fire Department Special Memorial Service and Final Resting for Ex. Chief Nick Gatti Sr. and Dive Lt. Bruce "Buddha" Baez.
Members of the Piermont FD, various fire departments and the families of Gatti and Baez joined together for a memorial service at the end of the Piermont Pier. Members of the Piermont Dive Team took capsules of their brother divers to their final resting place on the bottom of the Hudson River – making them forever tied to Piermont and Rockland County.
We thank both Gatti and Baez for their service of over 20 years to the people of Rockland County. They both have without a doubt made our county a better place.