Walgreens Employee Wearing "Black Lives Matter" Mask Responds to Customer's Social Media Post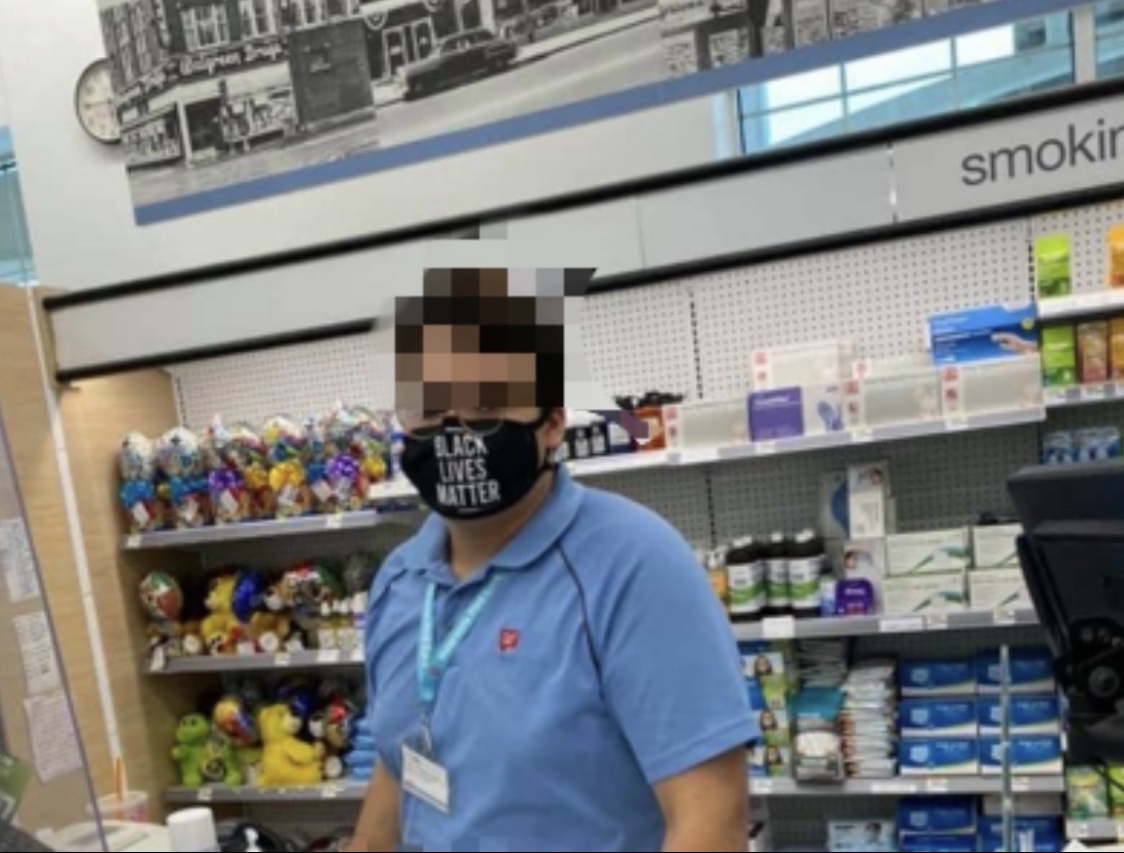 Article by Jennifer Korn
NEW CITY, NY – After a New City Walgreens customer took to Facebook to share her encounter with an employee last week, the employee shared a written statement with the Rockland Report detailing his account of the incident and his response to the customer's post going viral. 
The employee and customer's identities will not be released due to alleged threats from members of the community. 
According to the employee, he greeted the customer and asked her how she was doing when she "proceeded to take her phone, photograph me, and then asked me 'Are you allowed to wear that here?'" 
He explained to the customer that Walgreens does not have any policies against face masks and what the masks can say. The customer "then got very upset by my response and requested that I call a manager immediately," said the employee.
According to the employee, he called a manager to come to the front and the customer "began to raise her voice at me and tell me that it was ridiculous I would wear something like that at work and that she doesn't come into Walgreens to see 'messaging'," said the employee. "She then very aggressively began to put her items on the counter, some she even tossed from her cart and in a hostile tone said, 'Well, are you going to ring me up?!'"
The employee said that as part of Walgreens' deescalation training, he is allowed to remove himself from a situation if he feels it is best, as long as he does so respectfully. He told the customer that he did not feel comfortable ringing her up because of how she treated him. 
"This caused her to get even more angry and she began to shout that it's ridiculous for me to feel uncomfortable when I am wearing something that offends her," said the employee. "She continued to scream at my manager for allowing me to wear such a mask in our store and he repeated that our company does not have any policy against what a face mask can say."
According to the customer's facebook post (view below), the customer left her cart and walked out of the store. "She did not walk out of the store and leave her cart where it was. She got into an argument with my manager that then prompted her to leave," said the employee in response.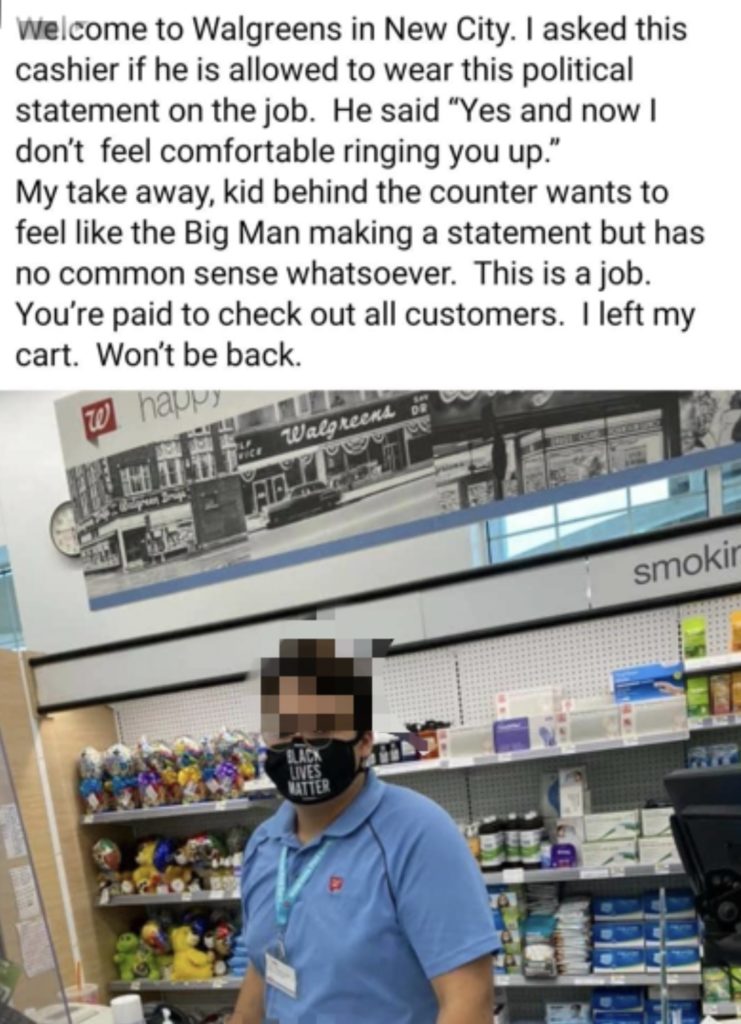 The employee said his manager contacted him shortly after he left to let him know that people were contacting the store about the incident. Soon after, "I searched on facebook and found the post," he said. 
The employee also shared how the community's response to the facebook post has affected him. 
"Being told that my mother should've aborted me, that my family raised an awful child, that someone was going to 'ring my neck' because I didn't want to ring up this customer, that a woman threatened to pepper spray me, and that people were going to show up to my workplace and teach me a lesson, it hits hard," said the employee. 
The employee said he did not leave his house because he feared for his life. 
The employee said, "I learned that this is what these vile people want, they want to suppress my views and my truths and make me live in fear."
"My family has raised me to always stand up for my views and what I believe in," said the employee. 
"I stood up for a Human Rights Movement, not a political view."
The employee's full statement can be found here.
Come watch the NYPD Vs. FDNY at Clover Stadium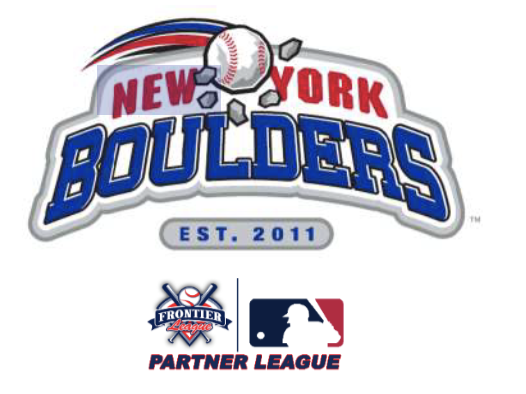 When: Saturday, Sept. 9 with first pitch set for 6:00 p.m.
Where: Clover Stadium, home of the Frontier League's New York Boulders.
Who: NYPD vs. FDNY
For the 4th straight year, the annual Never Forget Heroes Classic baseball game between the New York Police Department Finest (NYPD) and the Fire Department of New York Bravest (FDNY).
The game between the NYPD and FDNY is held each year in memory of those who paid the ultimate sacrifice after responding to the World Trade Center area on Sept. 11, 2001.
Tickets, priced at $15 (plus applicable taxes and fees), are on sale now and can be purchased by online NYBoulders.com. As in the past, the Widows and Children's Fund and the Stephen Siller Foundation will also benefit from the game.
"We are honored and privileged to host this game once again," said Boulders' President Shawn Reilly. "The Boulders' organization is very supportive of the Police and Fire departments – as well as all first responders, and our ability to play host to this important event is just one way in which we can show our support to those individuals."
"New York Finest (NYPD) is delighted to return to Clover Stadium for our annual Heroes Baseball Classic against FDNY," said Jose Vasquez, President of the New York Finest Baseball Club. "We really appreciate the support and hospitality that the NY Boulders give us in hosting this event."
FDNY Finest Team President and Head Coach Scott Miller echoed those sentiments. "FDNY Baseball is excited to return to Clover Stadium to play the NYPD for what is now the fourth consecutive year (wow)!  We always look forward to this game because it usually marks the end of our summer season and what better way to close out the summer then a stadium game in front of our family, friends and fans. Can't wait!"
Information regarding season tickets and packages for the Boulders' 2023 season is available by calling 845-364-0009 or sliding to www.NYBoulders.com.
Stop and Shops Career Fair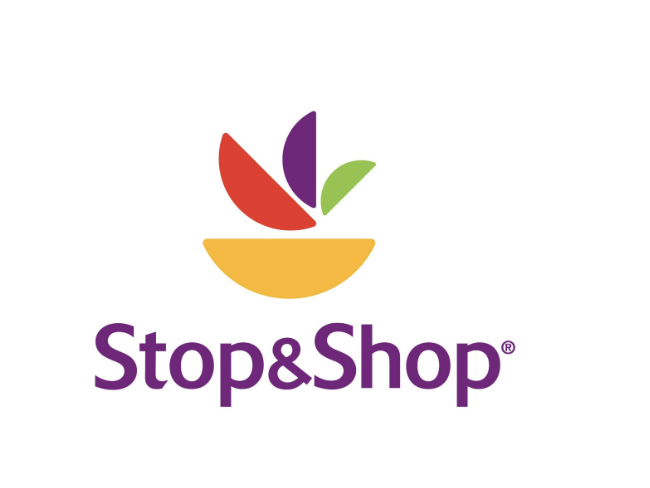 When: Saturday, February 25th from 11a.m. – 5p.m.
Where: Stop and Shop Stores across New York including Nanuet and Westchester
If you are interested in applying for a position at Stop and Shop you can visit any of the New York Stop and Shops for an on the sport interview. You can also apply online in advance at https://stopandshop.com/our-careers/.
Positions are Part-time/ Full-time employment
Roles are for: bakery, deli, grocery, seafood, and produce departments. There are also openings on overnight crews, as well as for cashiers, porters, baggers, home shoppers, pharmacy, and asset protection.
"Stop & Shop associates have benefits that matter, like competitive pay, paid training, flexible schedules, a company discount on groceries, paid time off and more.  Many of our associates have opportunities for career growth, including management, field support, or in the Corporate support office. Cashiers, baggers, produce, bakery, floral and grocery clerks must be at least 16 years old; all other positions require applicants to be 18 years of age or older. "
"At Stop & Shop, we pride ourselves on being an inclusive workplace. We believe that the voices of our associates should reflect a diverse set of ideas, experiences, and backgrounds. Many members of Stop & Shop's leadership team started as store associates.  The roles we offer at Stop & Shop are more than jobs, they are growth opportunities."  said Julie Pinard, Director of Human Resources for Stop & Shop. "We hope that anyone who is interested in starting a career in an exciting work environment, focused on helping their community, will join us on Saturday, February 25."