Vincent Crotty Memorial Foundation T-Shirt Fundraiser for Fallen Spring Valley Firefighter Jared Lloyd Raises $125,000, Check Presented to Family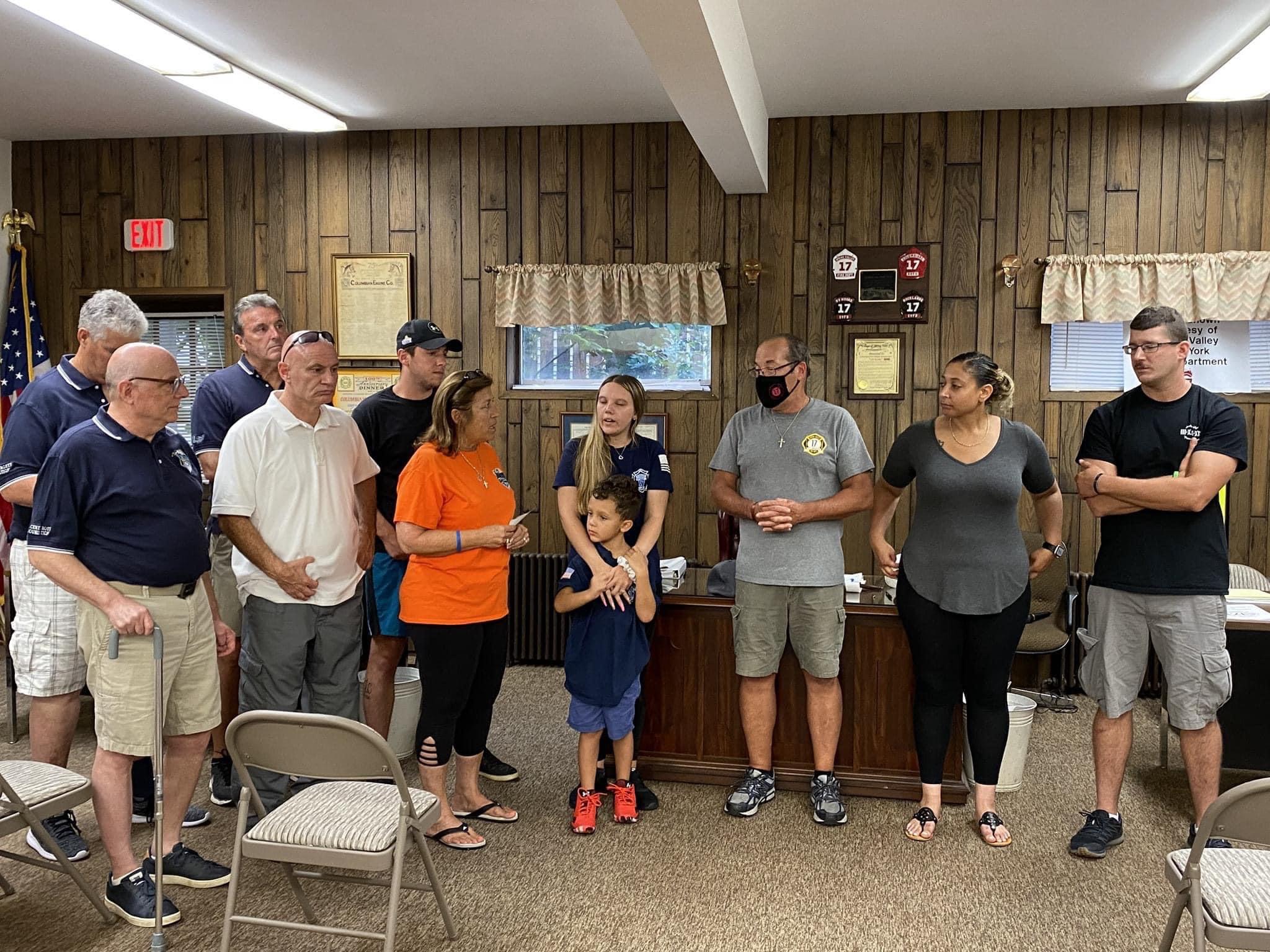 SPRING VALLEY, NY – The Vincent Crotty Memorial Foundation presented the family of Jared Lloyd, the Spring Valley firefighter who lost his life in a tragic fire in March, with a check in the amount of $125,000.00. This represents the proceeds of the tee shirt fundraiser created to benefit his two sons. Members of the board were on hand at the Columbian Fire Engine Company No. 1 for the presentation.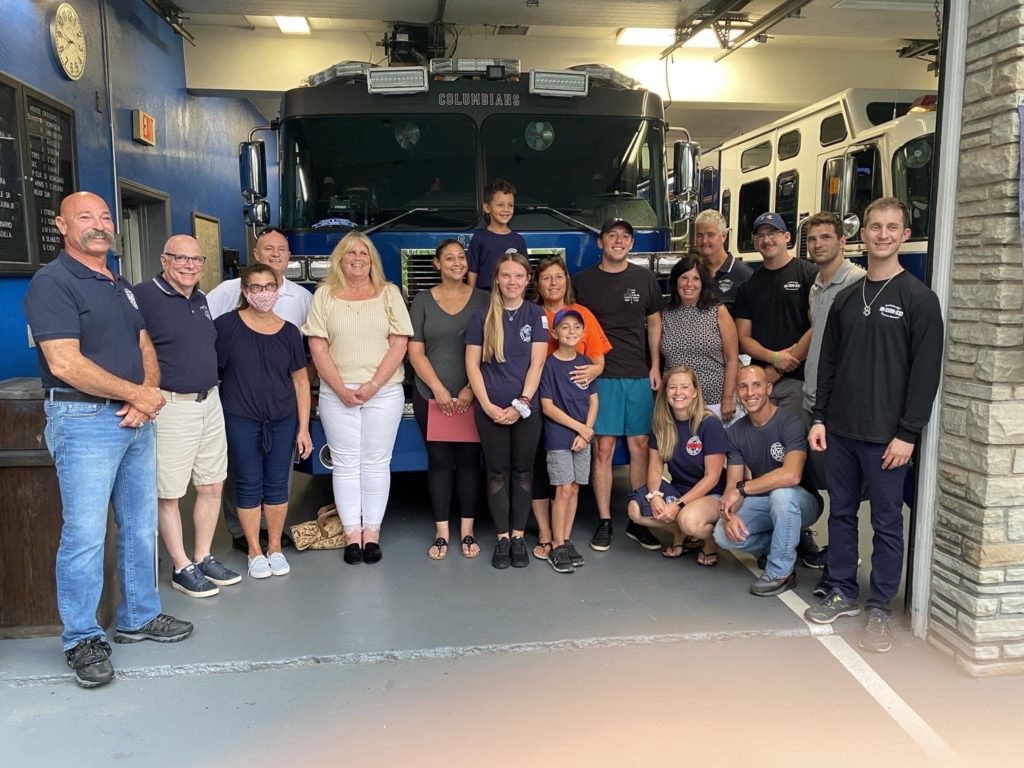 "While no amount of money will ever replace the loss of a father, it is our hope that the funds raised, along with that of other fundraisers will help provide for the boys throughout their childhood. It has always been the mission of the Foundation to provide for families in need within our community and we are proud to have been able to do this for Jared's sons." posted by the the Vincent Crotty Foundation on Facebook.
Recognizing the incredible team behind the Vincent Crotty Memorial Foundation – Pete & Jean Crotty, Clarke Osborn, Sean Crotty, Topper Crotty, Pat Withers, Glen Wilson, Mike Johnson, Ruthann Osborn, Vinny & Lizanne Fiorentino, Denise Aiola, Colleen Mueller, Matt Wilson, Kayla Wilson, Trent Wilson, Stacy Caridi, Aran Fried, Angus MacKenzie, Trish Puleo & Sarah Corcoran.
This fundraiser took over 4 months to complete as besides selling the shirts in person they also shipped them all to 36 states around the country and into Canada.
What an incredible show of community support. Great job by the Vincent Crotty Foundation!
We will never forget Jared Lloyd.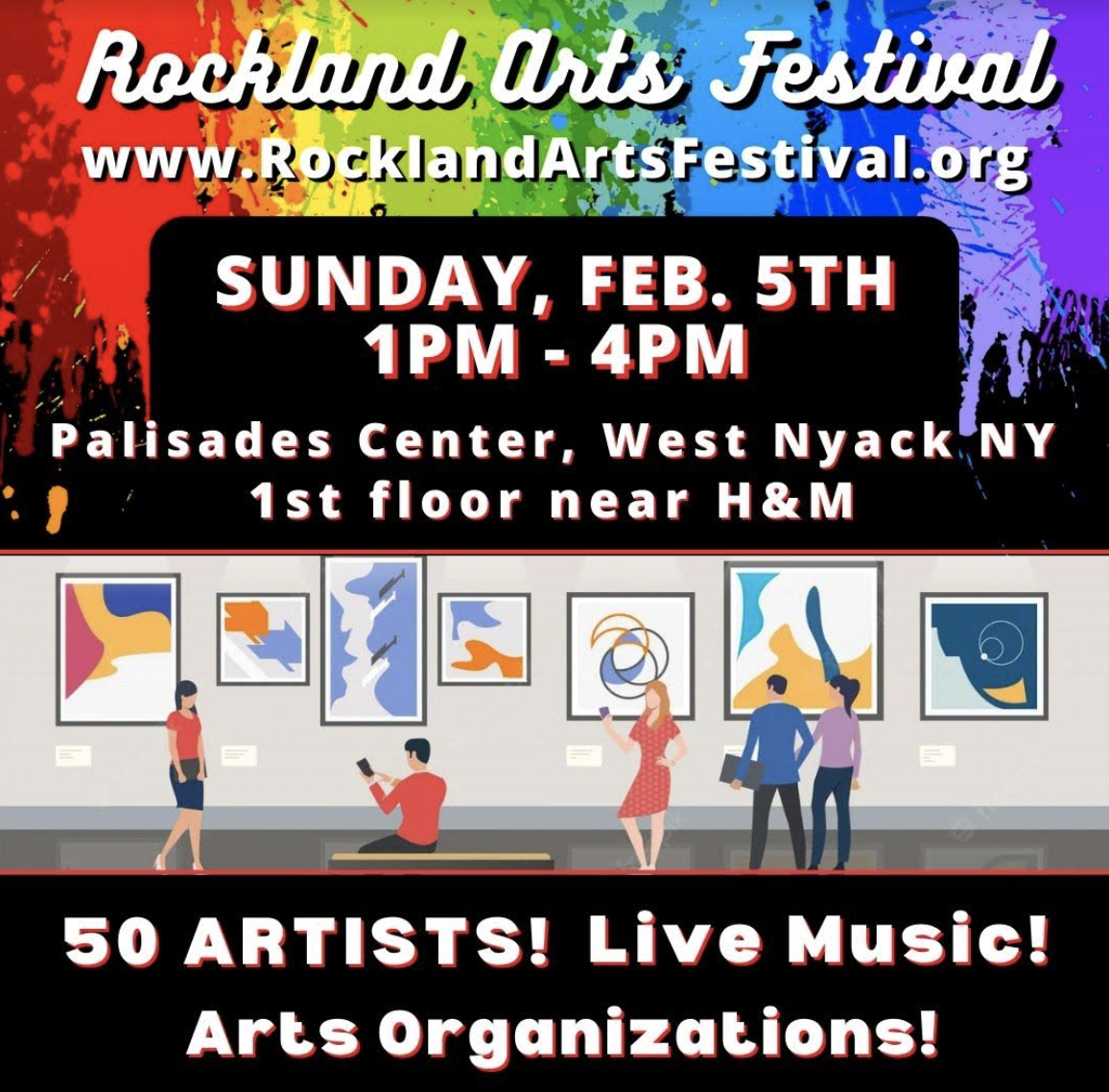 West Nyack, NY – The Rockland Arts Festival will be hosting an in-person arts fair at the Palisade Center's East Court, 1st floor near H&M, West Nyack, New York on Sunday, February 5th, from 1pm to 4pm.
This free community event features the outstanding talents of 50 outstanding regional artists. Festival attendees will have the opportunity to meet the artists and view their works in an array of mediums ranging from jewelry, fiber, and ceramics to photography, watercolor, and mixed media.
With its strong emphasis on making the arts accessible for all, the festival brings the best in local art to the public in an interactive and festive environment for all ages. There will be live music and free refreshments. The event is wheelchair/handicap accessible and parking is free.
The Rockland Arts Festival has been made possible due to the outstanding efforts from the Palisades Center and artist/curator, Lisa D'Amico, photographer, Michael Craft, artist, Aviva Sakolsky and artist, Debbie Silberberg with funding from the NYSCA Statewide Community Regrant Program's Arts Alive Grant. For more information please visit, www.rocklandartsfestival.org
FREE EVENT – ALL WELCOME – FAMILY FRIENDLY
DEC Announces 2023 Exam Dates for Licensed Guides Program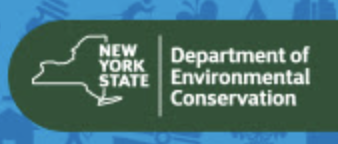 Online Exams to Become Camping, Fishing, Hiking, Hunting, Whitewater Rafting, Canoeing or Kayaking, and Rock or Ice Climbing Guides
New York State Department of Environmental Conservation (DEC) Commissioner Basil Seggos today announced exam schedules for individuals seeking to become licensed guides. DEC is offering exams for guiding in camping, fishing, hiking, hunting, whitewater rafting, canoeing or kayaking, and rock or ice climbing.
"Licensed guides play a crucial role in safely introducing New Yorkers to the many natural treasures around them," Commissioner Seggos said. "I encourage outdoor enthusiasts who want to pass on their knowledge to others to take the exam and grow their environmental stewardship."
A guide must be at least 18 years of age. Guides offer services for hire, directing, instructing, or aiding others in a variety of recreational activities. DEC's Special Licenses Unit administers licensing of outdoor guides. Applicants are not required to be New York State residents to receive a license.
To provide enhanced access to examinations, DEC is offering licensed guide examinations online in 2023. Dates and registration details are below:
Feb. 3, 2023 – 8 a.m. to 11 p.m. Registration must be received by Feb. 1, 2023;
March 11, 2023 – In-person examinations will be offered at the New York State Outdoor Guides Association winter rendezvous meeting. Registration must be received by March 4, 2023;
March 31, 2023 – 8 a.m. to 11 p.m. Registration must be received by March 29, 2023;
May 12, 2023 – 8 a.m. to 11 p.m. Registration must be received by May 10, 2023;
June 23, 2023 – 8 a.m. to 11 p.m. Registration must be received by June 21, 2023;
July 7, 2023 – 8 a.m. to 11 p.m. Registration must be received by July 5, 2023;
Sept. 15, 2023 – 8 a.m. to 11 p.m. Registration must be received by Sept. 13, 2023; and
Oct. 13, 2023 – 8 a.m. to 11 p.m. Registration must be received by Oct. 11, 2023.
To register, directions are available on DEC's 2023 Licensed Guide Exams Registration website. Applicants will receive an email acknowledging registration and an additional one-time link for use to access the website on the date of the exam. Upon successful completion of the exam(s), applicants will receive information on applying for the appropriate guide license, including an application form. Please do not send applications or fees prior to passing the examination(s).
An outline of exam content, a study guide, and additional information can be found on the DEC Licensed Guide Program website. The Fieldbook, a reference book published by the Boy Scouts of America, is also recommended and can be found at a local library or bookstore. A list of current New York State Licensed Guides is available online.
For questions or assistance, contact the Special Licenses Unit at NYS DEC Special Licenses Unit, 625 Broadway, Albany, NY 12233-4752; Phone: 518-402-8985, Fax: 518-402-8925; Email: [email protected]gov.