NANUET, NY – At approximately 2:40 am on April 12, 2021 the Nanuet Fire Department was alerted to a report of a structure fire at 28 Van Nostrand Place, Chief Anthony Knapp (8-1) was first arriving on scene and confirmed a working fire. First due engine (8-EQ) led by Lieutenant Jordan Parker (8-6) stretched an initial attack line to start fighting the heavy fire. A second line was started by Lieutenant Bill Schoenleber (8-7), both lines worked together to knock the main body of fire down. All units returned to quarters around 5 am. Clarkstown Fire Inspector remained on scene to investigate.
Mutual aid from:
Excelsior Fire Engine Company No. 1
Pearl River Hook & Ladder Co#1
West-Nyack Fire-Department
Columbian Engine Co. #1
New City Fire Engine Co. No. 1
South Spring Valley Fire Dept.
Clarkstown Police Department
All residents were able to safely get out of the home. No reports of any firefighters injured on scene.
Assemblyman Schmitt Presents State Assembly Proclamation to Heroic Stony Point Police Officers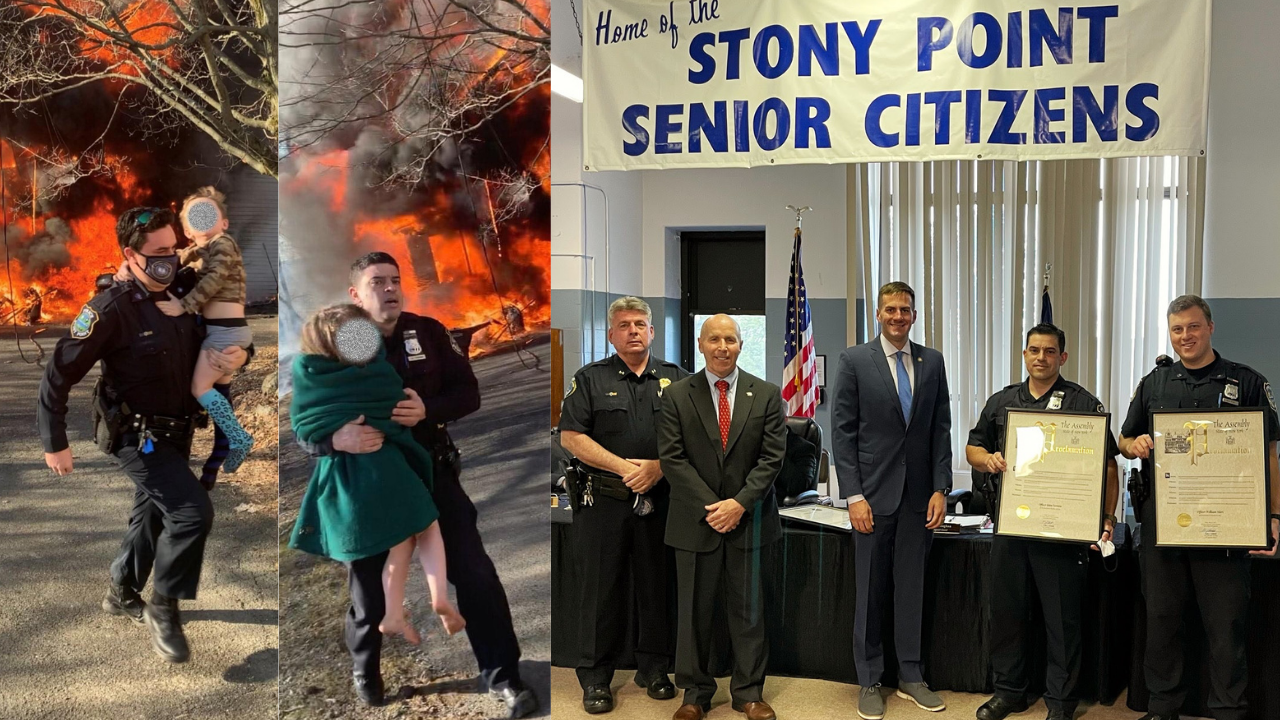 STONY POINT, NY – Assemblyman Colin J. Schmitt (Stony Point) joined by Stony Point Town Supervisor Jim Monaghan recognized three Stony Point Police Officers; Vincent Agovino, John Ferrara, and William Mari.
They were formally presented with a New York State Assembly Proclamation, by Assemblyman Schmitt, for their heroic efforts in March when they ran into a burning house to save the lives of children who were inside. (Photos at the end of the video)
Video of the ceremony below.
Each of these police officers received their own official Proclamations at the Stony Point Town Board meeting on, May 11, 2021, detailing their service of honor, courage, and personal sacrifice.
Supervisor Jim Monaghan, "Officers Vincent Agovino, John Ferrara, and William Mari are heroes. Their actions saved the lives of local residents and represent the very best of our local police department and it is great that Assemblyman Colin Schmitt joined the town board during police week to honor them."
Assemblyman Colin J. Schmitt stated, "Today and every day we should be thanking law enforcement who put their lives on the line to protect our families and communities. Police Officers Vincent Agovino, John Ferrara, and William Mari are prime examples of what the badge stands for; honor. courage, sacrifice, and selfless service. These heroes were just doing their jobs, not looking for recognition, but they deserve this honor today. I am proud to officially recognize the heroes that live amongst us and thank them for their service."
Video via Stony Point Facebook Live Stream – rocklandreport.com
VIDEO: Stony Point Supervisor Monaghan Announces Retirement of Chief Brian Moore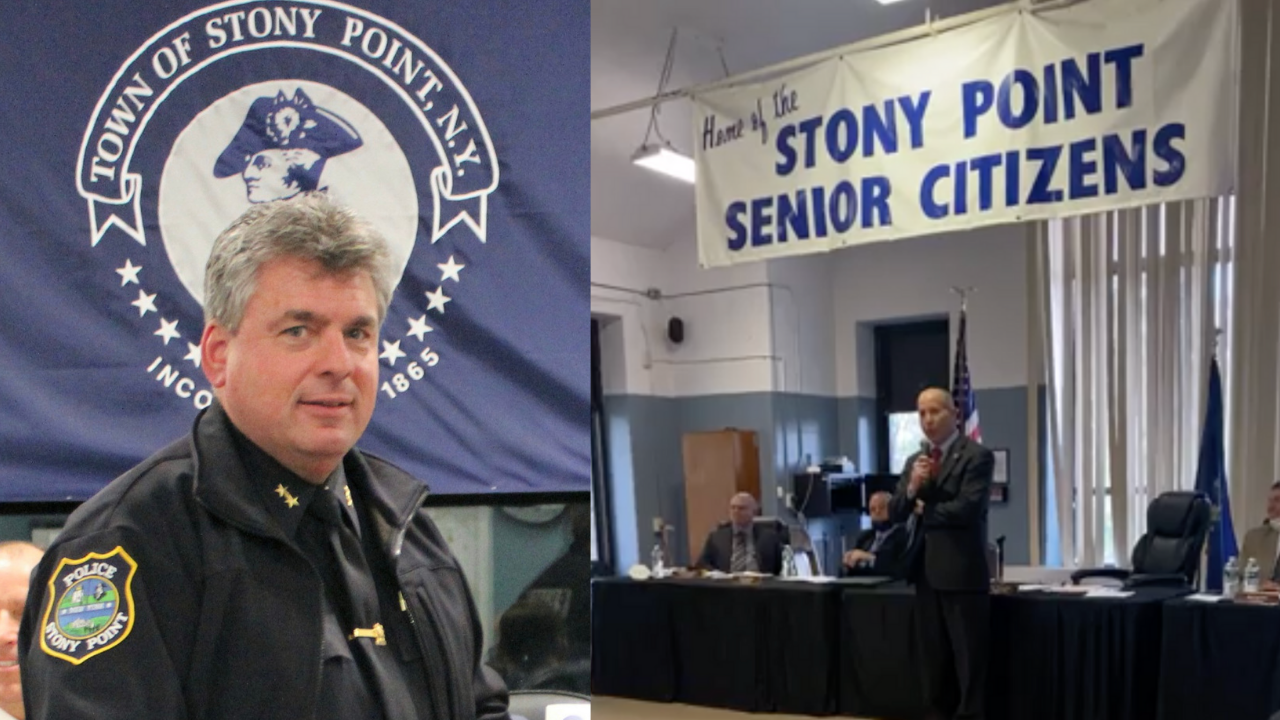 At the April 11, 2021 Stony Point Town Board Meeting, Supervisor Jim Monaghan announced that Police Chief Brian Moore was retiring.
Moore has been an officer with the Stony Point Police Department for forty-one years.