VIDEO: Fatal Shooting on Main Street in Nyack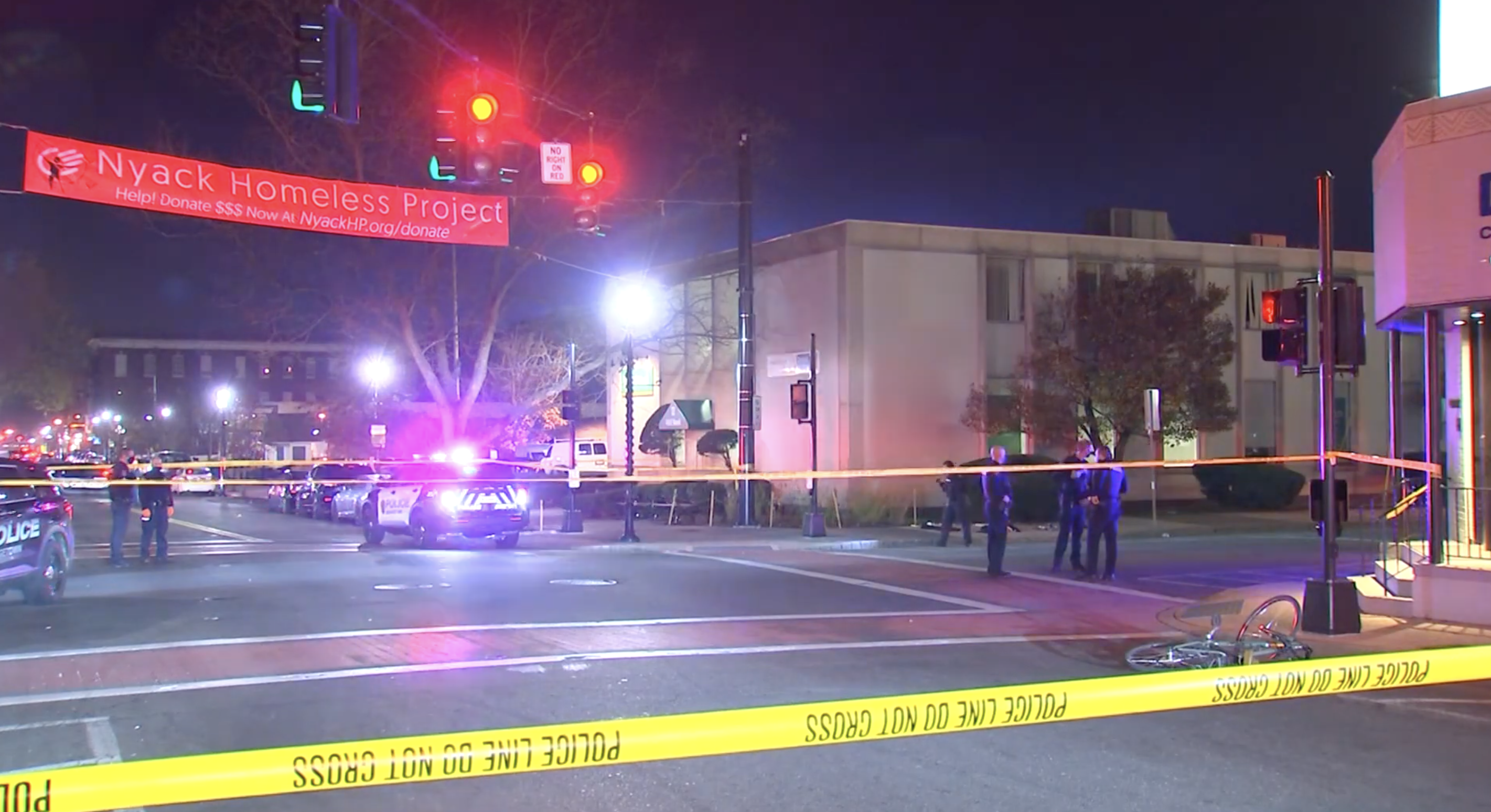 NYACK, NY – On November 22, 2020 at approximately 7:08 pm, the Orangetown Police Department responded to a shots fired call at the corner of Main St. and Franklin Ave.
The victim, Gregory Dubuisson, was struck multiple times by gunfire. He later succumbed to his injuries at Nyack Hospital. The defendant, Wendy Jean, was located and taken into custody shortly after the shooting. The alleged murder weapon, a .357 handgun, was retrieved and processed. Jean was processed and charged with the following crimes:
Murder in the Second Degree (Class A-II Felony)
Criminal Possession of a Weapon in the 2nd Degree (Class C Felony)
"Last night Rockland experienced yet another senseless act of violence that claimed the life of Gregory Dubuisson. Our prayers go out to his family and friends. These cowardly acts committed by criminals must be prosecuted to the fullest extent. Thankfully the men and women of the Orangetown Police Department did amazing police work and apprehended the suspect swiftly," said Rockland County District Attorney Tom Walsh.
Cover photo via Rockland Video
Three Spring Valley Teens Arrested on Gun Charges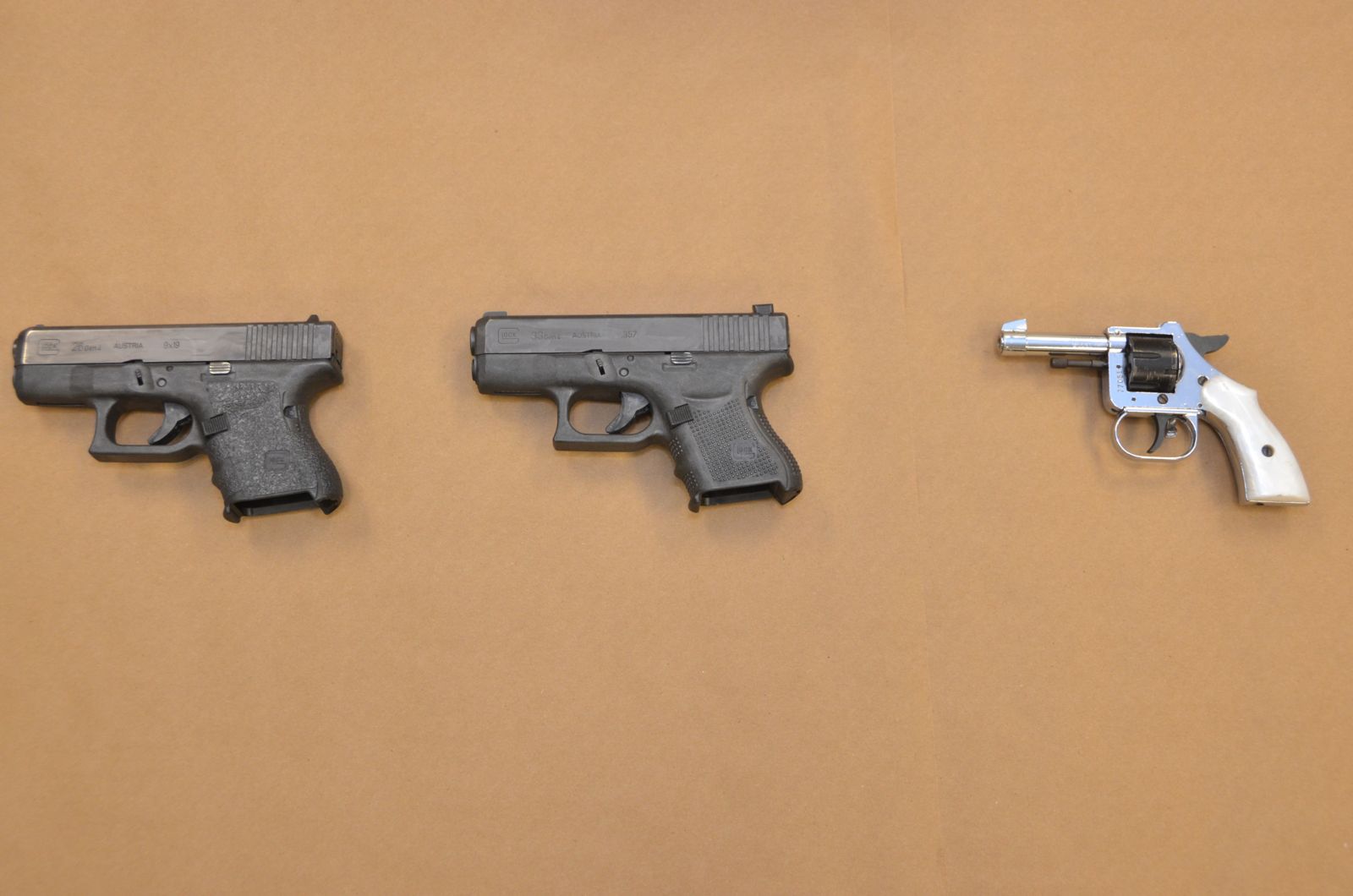 ROCKLAND COUNTY, NY – New York State Police Haverstraw announce the arrest of Treyvon A. Epps, a 19 year old male, Regine A. Durandisse, a 19 year old female, and Jimmy A. Palma, a 19 year old male, all of Spring Valley, NY.
On January 20, 2021 all three were charged with Criminal Possession of a Weapon second degree after having been arrested at a residence in the town of Ramapo, NY. All three were arraigned in the Town of Ramapo Court and remanded to the Rockland County Jail.
Treyvon A. Epps was remanded without bail. Both Regine A. Durandisse and Jimmy A. Palma were remanded in lieu of $75,000 cash bail. They are ordered to appear in Ramapo Court on a return date of January 26, 2021 at 12:00 p.m
You can view photos of the seized weapons above.
Two Stabbed at Party in West Nyack, One Arrested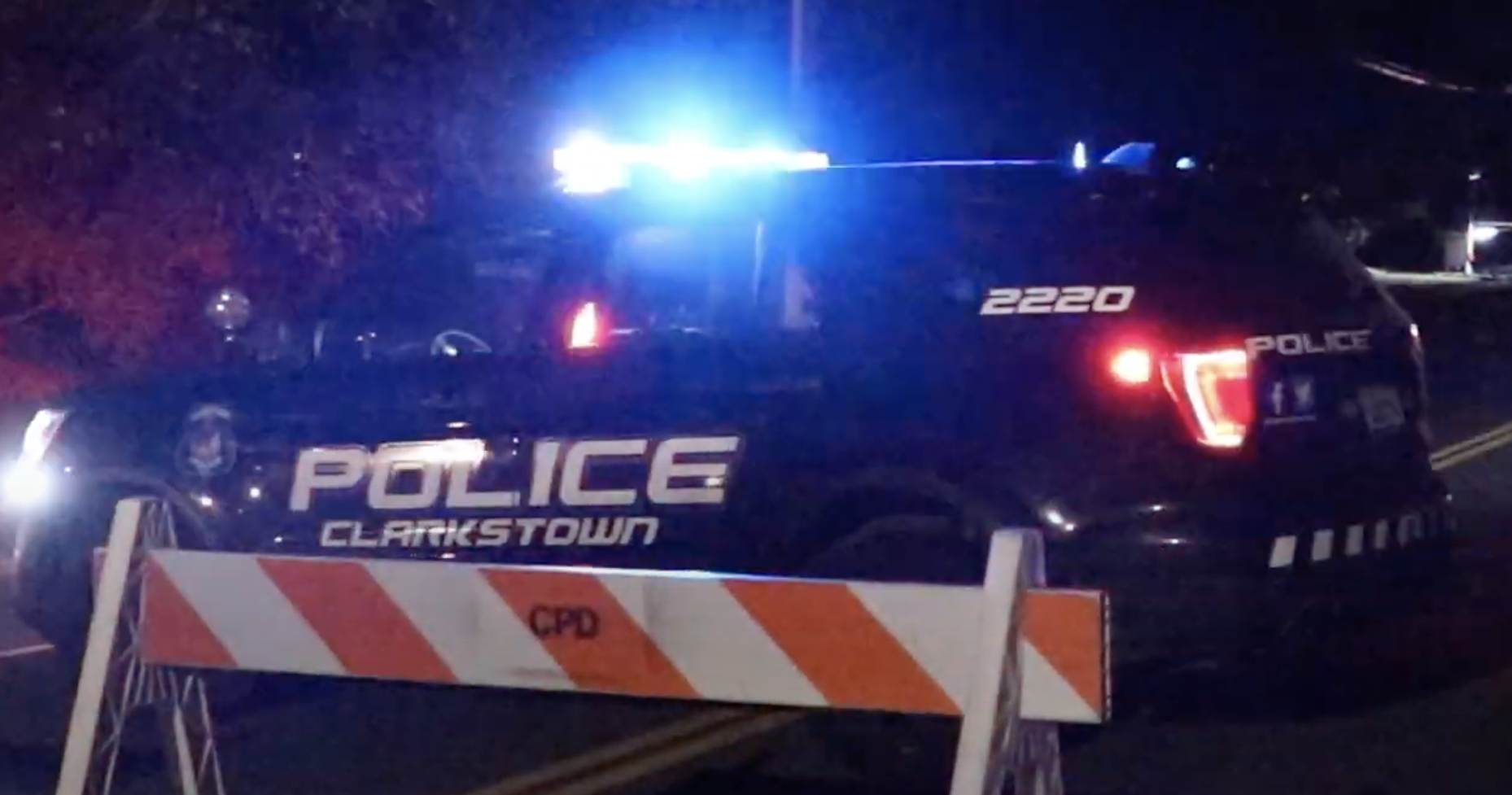 WEST NYACK, NY – On Saturday, January 9, 2021, at approximately 1:00 AM, members of the Clarkstown Police Department responded to multiple calls of a fight at 42 Strawtown Rd., West Nyack, NY. Upon officers arriving on scene, a tumultuous group of approximately 30 people were observed in the parking lot of the rental hall.
A responding officer observed victim #1, male/40, laying on the ground with severe lacerations to his neck and face. A second victim, victim #2, male/43, was then located with a substantial knife wound to his hand. Nanuet Ambulance, Nyack Ambulance and Rockland Paramedics rendered aid and transported both the victims to an area hospital. The Orangetown Police Dept, RC Sheriff's Dept., and the NYS Police also responded to the scene.
Police have determined that an argument had occurred between victim #1 and the suspect, at which time the suspect brandished a knife striking victim #1 several times. Victim #2 was stabbed in the hand as he attempted to stop the assault. The suspect, Jerry Blanc, 30, was arrested at the scene by responding officers. Mr. Blanc has been charged with the following crimes, Attempted
Murder 2nd, (125.5), Assualt 1st(120.10) and Criminla Possesion of Weapon 3rd(265.02). Mr. Blanc is being held at Clarkstown Police HQ awaiting arraignment by a Town of Clarkstown magistrate.
The Clarkstown Detective Bureau is continuing to investigate this assault and ask if anyone has information to please contact them directly at (845)639-5840.