On April 18, 2021 at approximately 10:13​ p.m., the Village of Fishkill Police Department, the New York State Police, Dutchess County Cause and Origin Team and the Fishkill Fire Department with mutual aid from surrounding districts responded to the Village at Merritt Park located off Merritt Blvd.
Rockland's Amiel D'Auria Celebrates 100th Birthday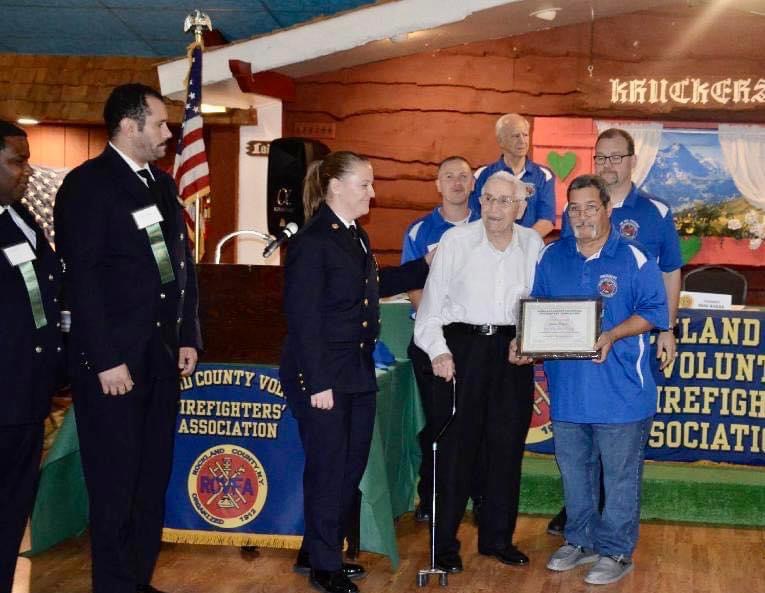 NYACK, NY –  Nyack Fire Department Honorary Battalion Chief Amiel D'Auria celebrates his Happy 100th Birthday!
Amiel is an 80 year Life Member of Chelsea Hook & Ladder Company # 2, joining in July of 1942. Amiel was recently honored by the Rockland County Volunteer Firefighters Association for his 80 years of service. Happy 100th Birthday Amiel!
Photo credit – Rockland Fires
Rockland County Sheriff's Office Captain Tony DeColyse Retires After 34 Years of Service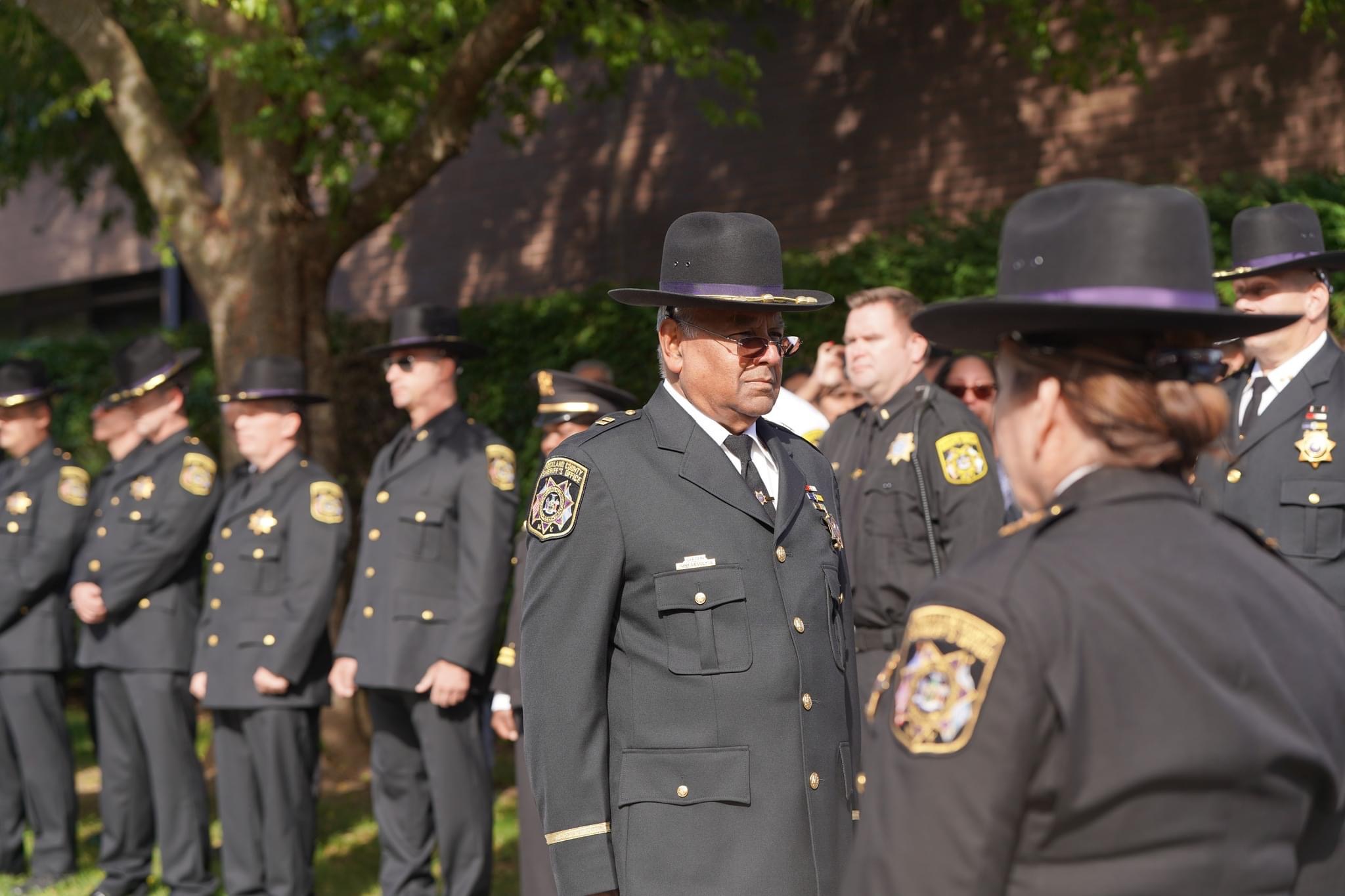 NEW CITY, NY – Captain Tony DeColyse walked out to celebrate his last day of service after 34 years in the Rockland County Sheriff's Office.
VIDEO BELOW
On a bright sunny day, friends and colleagues wished him well on his well deserved retirement. Captain DeColyse will be missed, but we wish him the best of health, happiness and a long enjoyable retirement with his wife, sons and grandson.