"Vaccinations Underway" By Rockland County Executive Ed Day
Excellent news! The Rockland County Department of Health has started vaccinating individuals eligible under the New York State Phased Vaccination program. This is in addition to numerous other vaccination efforts underway at hospitals, nursing homes and long-term care facilities here in Rockland.
The first people we were able to vaccinate were the clinical staff of our Health Department. These are the doctors, nurses and clinic staff who are going to be giving the vaccine to others in the days, weeks and months that follow, and it is critical they get every protection available so they can carry out these efforts' day after day.
If you're wondering if you are eligible under the NYS Phased Vaccination program, you can see the most up-to-date list here:           https://covid19vaccine.health.ny.gov/phased-distribution-vaccine
NYS has also developed a tool to check your eligibility; you can access it here: https://am-i-eligible-qa.covid19vaccine.health.ny.gov/
The web page will ask for info like your name, where you live, and what you do for a living. If you are in a priority group currently eligible for vaccination, the site will show you the location of nearby health care providers who can give you the vaccine. Just choose the one you prefer and schedule the appointment.
We have been pushing to get law enforcement and fire fighters vaccinated as quickly as possible and thankfully NYS has heard these comments. They are expected to expand the groups which are eligible later this month to those in Phase 1B which includes police and fire fighters.
The rest of Phase 1B includes teachers and education workers, other first responders, public safety workers, public transit workers and people 75 and older. Based on what NYS has done so far it is likely that these groups will be made eligible one or two at a time depending on the current supply of vaccine.
Now that we have vaccine and pending the continued and hopefully increased local supply your County Health Department will move forward with mass vaccinations. Our vaccine is not sitting in a freezer, it is going into the arms of eligible individuals right now!
We will continue to urge the Governor and the State Health Department to better utilize the people specifically trained do this AND to stop micromanaging the distribution of the vaccine, because all that is happening out here is needless confusion and anxiety.
And while we are on this subject, I want to assure you that I believe this vaccine to be safe and that I will be taking it when I become eligible. I will not be cutting to the front of the line as we have seen elected officials do in Washington and elsewhere.
When the U.S. FDA approved use of these vaccines, they looked at the data from Pfizer and Moderna's large clinical trials. Their thorough review of this data allowed them to say, "that the known and potential benefits of this vaccine outweigh the known and potential harms of becoming infected with the coronavirus disease 2019 (COVID 19)."
Despite the hiccups and mixed messages that we are dealing with from the State, we are making real progress in vaccinating eligible folks. Know this, as long as we have a steady supply we will continue to do so, and we will absolutely get through this together.
*This is a weekly column by Rockland County Executive Ed Day.
Senator Skoufis Touts $352K in Emergency Response Grants for Rockland County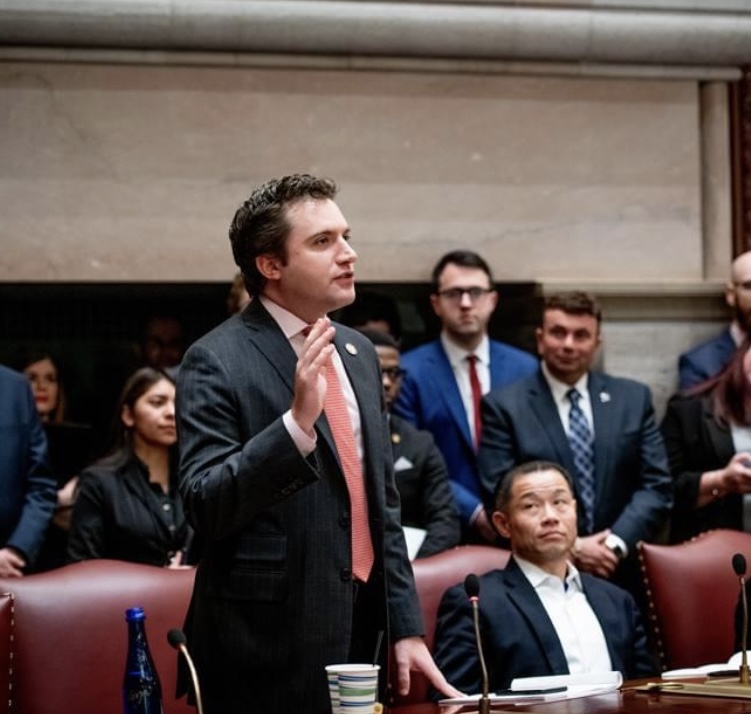 HAVERSTRAW, NY – Senator James Skoufis touted a $351,925 grant to Rockland County to support its emergency response operations and make critical improvements to 9-1-1 dispatch functions. The funding, announced Friday, will be administered by the State Division of Homeland Security and Emergency Services.
"Rockland County is more than deserving of this critical funding," said Senator Skoufis. "Our emergency service providers are on the front lines every day, responding to what may ultimately be life-and-death situations, in often unpredictable circumstances. Improving our communications infrastructure will save more lives while making the work of our dispatchers and first responders faster and more effective."
"These funds help recipients make important upgrades such as text-to-9-1-1 and implement other next-generation 9-1-1 technology so they're ready to handle calls for help and to dispatch first responders immediately," said Patrick A. Murphy, Commissioner of the Division of Homeland Security and Emergency Services. "Since 2014, the state has distributed approximately $60 million to help our local partners improve their public safety answering point capabilities."
Stony Point Resident Celebrates 100 Birthday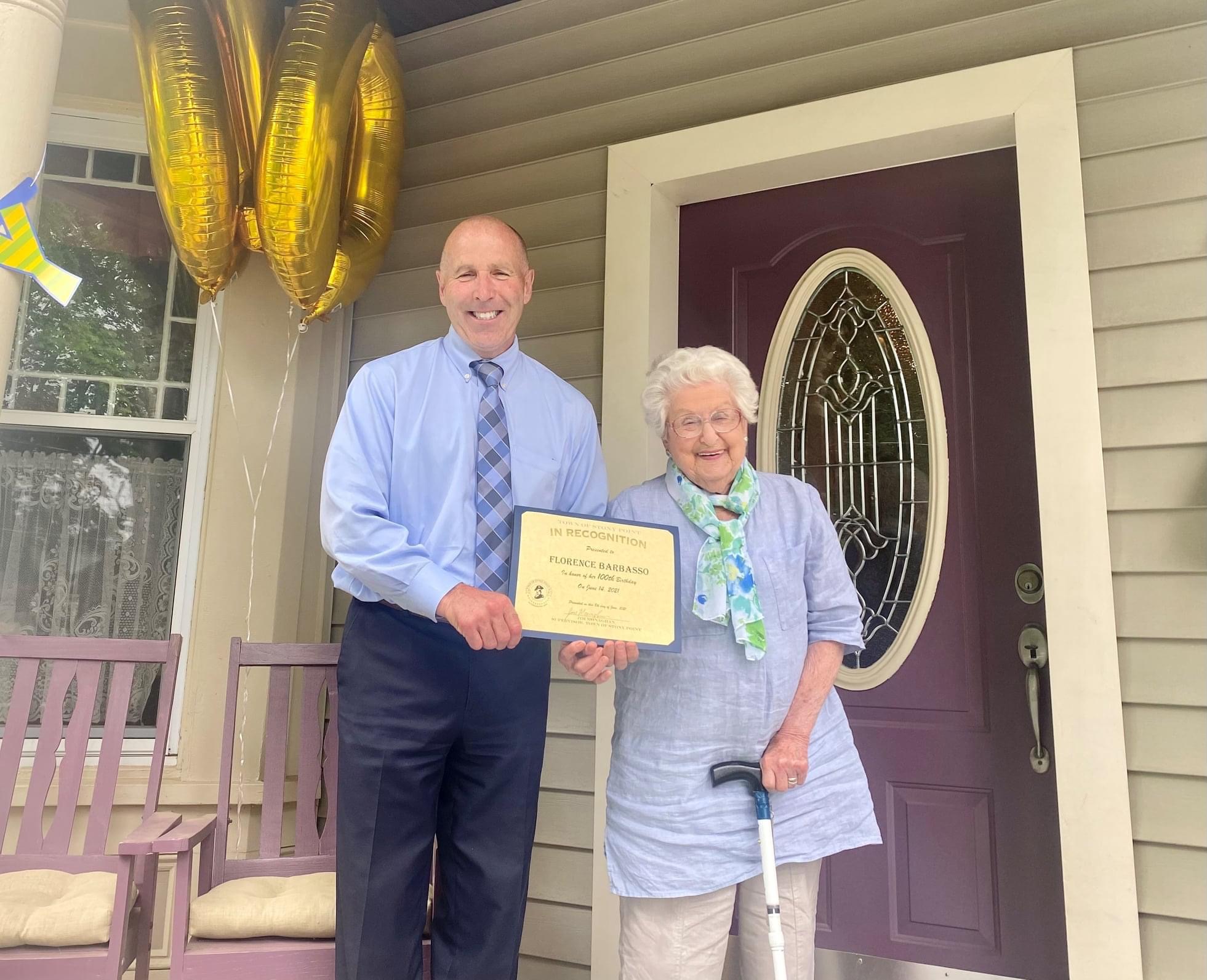 STONY POINT, NY – A big Happy (belated) Birthday to Florence Barbasso of Stony Point who turned 100 yesterday!
Florence was presented with a certification from Stony Point Supervisor Jim Monaghan. 🎂