Update: DCH Honda of Nanuet Employee Fired Over Controversial Facebook Post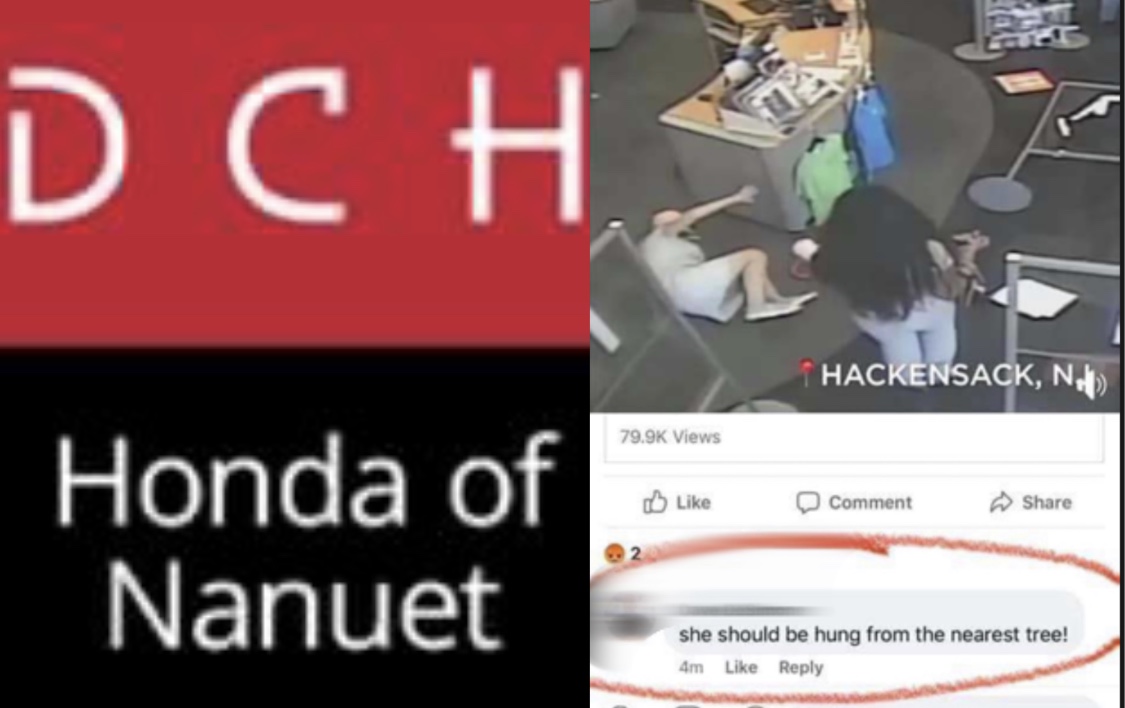 Article by Jennifer Korn
NANUET, NY – Earlier today, DCH Honda of Nanuet announced on facebook and instagram that the employee who made a controversial comment on a facebook post last week has been fired.
The employee wrote, "she should be hung from the nearest tree!" in response to a video of a woman being attacked at a Staples in New Jersey by another woman.
Since Saturday, more than 800 people commented on the dealership's initial instagram post about the incident.
In response to feedback from the community, the dealership released an additional statement:
"It's come to our attention one of our employees has expressed discriminatory and prejudiced comments through social media. These actions will not be tolerated, and the employee has been dismissed, effective immediately. It's important our employees, customers, community and friends know that we take these matters and the consequences for these actions very seriously. We'd like to thank our Facebook community for bringing this to our attention. We are all in this together, and together, we can build a better world."
The employee, whose identity will not be released, wrote, "she should be hung from the nearest tree!" in the comment section.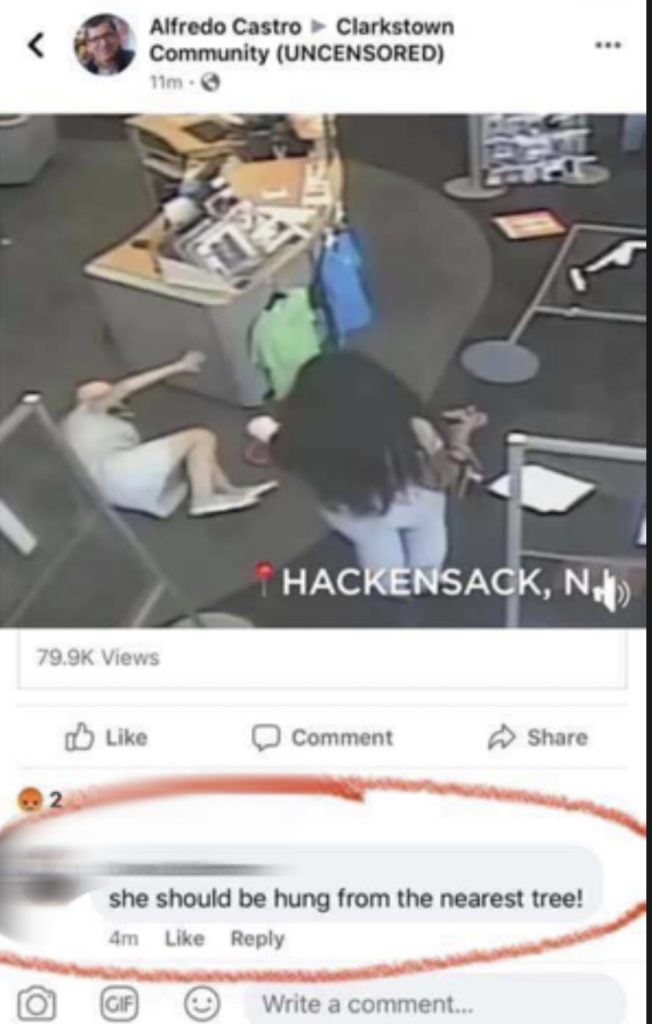 Rockland Resident is the Face of Lay's Chips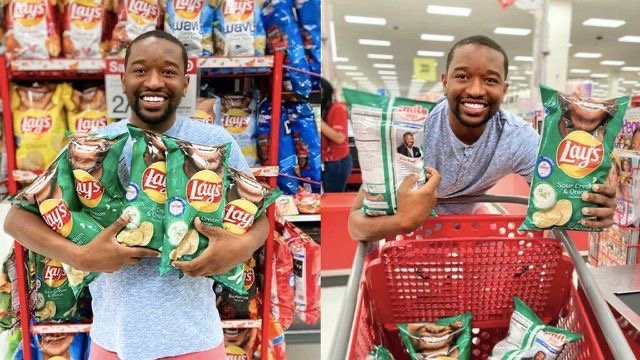 SPRING VALLEY, NY – Jean Paul Laurent, a Spring Valley resident and founder of Unspoken Smiles, a nonprofit promoting oral hygiene is featured smiling on a variety of Lay's flavored bags.
The new bags are part of a campaign to promote Operation Smile, a nonprofit that provides surgeries for people with cleft lips or palates. Laurent was chosen to be featured on the bag because he founded Unspoken Smiles, a nonprofit promoting oral hygiene, especially among children. He has helped more than 7,000 children worldwide achieve and maintain their oral health, The Haitian Times reported.
In 2004, Laurent immigrated to the U.S. and settled in Rockland County, New York, before moving to Spring Valley. Before becoming the self-proclaimed Mayor of Smiles, the then 21-year-old was working at Target with limited English-speaking skills."[Sixteen] years ago[,] I landed in this beautiful [sic] with just a suit case and a dream to excel, he said on LinkedIn. "A month later, I got my first job at Target with barely enough English to ring items as a cashier. Fast forward today, I'm at the very same store in west Nyack buying potato chips with my smile in them."
He studied his way from Rockland Community College to New York University's College of Dentistry, according to his LinkedIn profile. Laurent then obtained an Executive MPA from Columbia University.
In 2014, his organization got recognition by the United Nations and Clinton Foundation. Laurent got a role as a UN special consultant, providing requested advice and written statements on social and economic conditions in various countries, The Hatitain Times reported.
Story was originally posted in Yahoo News and can be read HERE.
7-Eleven Opens in Palisades Mall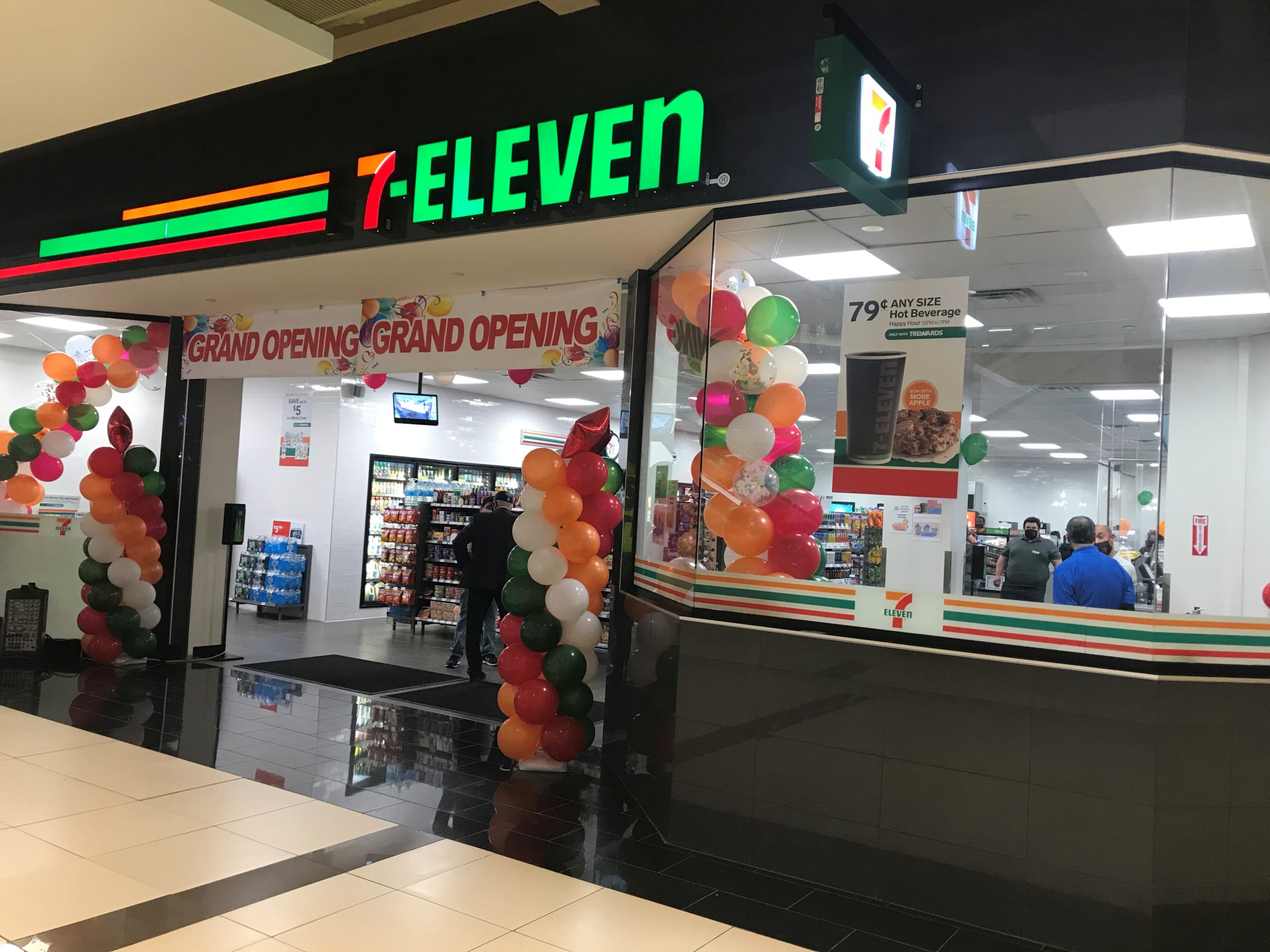 WEST NYACK, NY – 7-Eleven Inc., one of the most popular names in convenience retailing, opened a new store at Palisades Center on Wednesday, September 23. The location is located on level one near Best Buy and is one of several mall locations 7-Eleven plans to open in the future.
The 3,500-square-foot store, open from 11 a.m. until 7 p.m. Monday through Saturday, and 11 a.m. until 6 p.m. on Sunday, gives customers a place to take a break from shopping and grab one of their favorite 7-Eleven treats, including Big Gulp® and Slurpee® drinks, Big Bite® hot dogs, new ovens for cookies baked in the store daily, 7-Select™ snack items and more.
This location also includes the brand's new expanded hot and cold beverage menu, with the addition of touch-screen machines that brew custom hot coffee drinks like lattes, cappuccinos and espresso shots in just seconds. Customers can make their cup, their way at the expansive condiment station with various toppings, sprinkles and sweeteners.
As with all proprietary 7 Eleven beverages, the cup size determines the price, not what goes in it – whether it's a tall hot cup of Colombian or an iced latte with non-fat milk, an extra shot of espresso and sugar-free hazelnut syrup. Competitive prices are a far cry from typical coffeehouse prices.
"We strive to provide our guests with a great shopping experience," said Darrin Houseman, General Manager of Palisades Center. "The addition of 7-Eleven gives guests a quick place to recharge so they can continue shopping and having fun."