SUFFERN, NY – Two Rockland County EMTs are dead following a fiery crash with a tractor-trailer in Suffern Monday morning. (September 21, 2020)
The men were identified as 27-year-old Moshe Herzog, of Spring Valley, and 26-year-old Dovid Tzvi Scheenbalg, of Monsey. They were killed as they were coming back from Pennsylvania where they had spent Rosh Hashanah.
We will update this article when more information is available.
VIDEO: Car Crashes Into Drug Mart Pharmacy in Airmont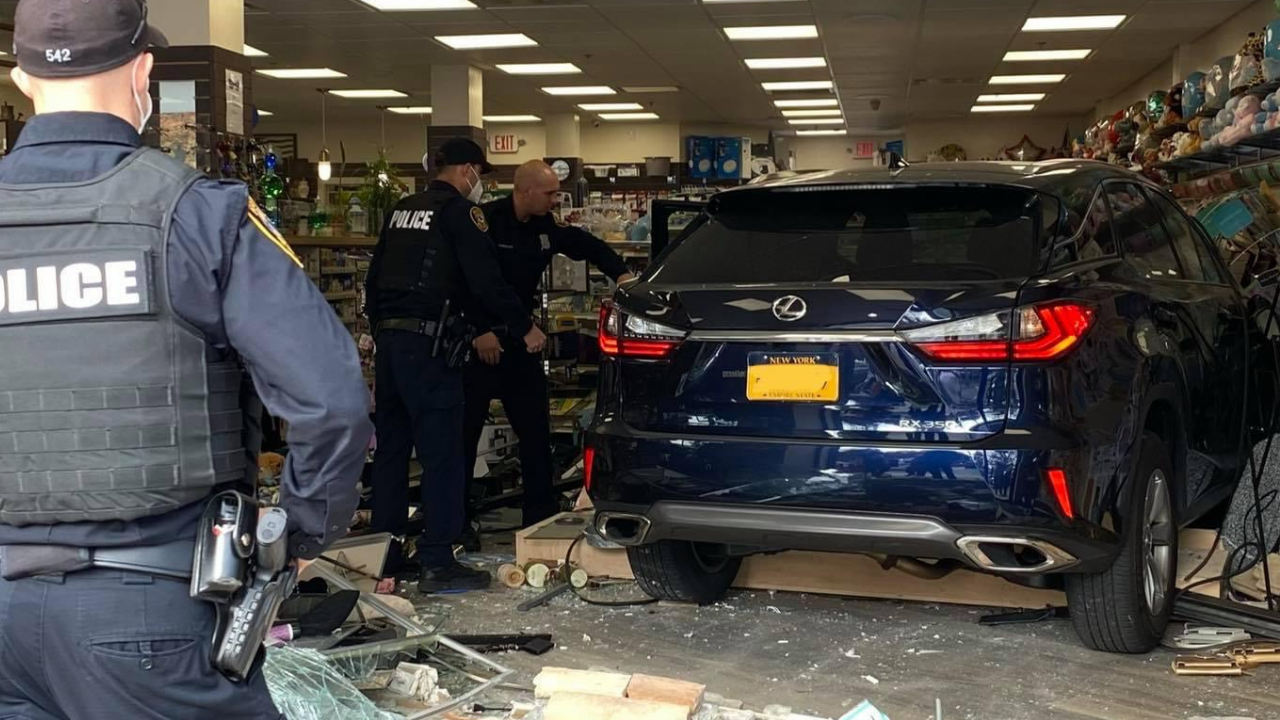 AIRMONT, NY – The Ramapo Police Department responded to the scene of a crash in the shopping center at Airmont Road & Route 59.
The Vehicle went through the window and into the Drug Mart Pharmacy. No injuries. Tallman FD and Airmont Building Inspector called to scene for structural concerns. Ramapo Valley Ambulance and Rockland Paramedics also responded.
Watch Surveillance video when the car crashed into the pharmacy.
Woman Faints While Waiting On Line to Vote at Orangetown Town Hall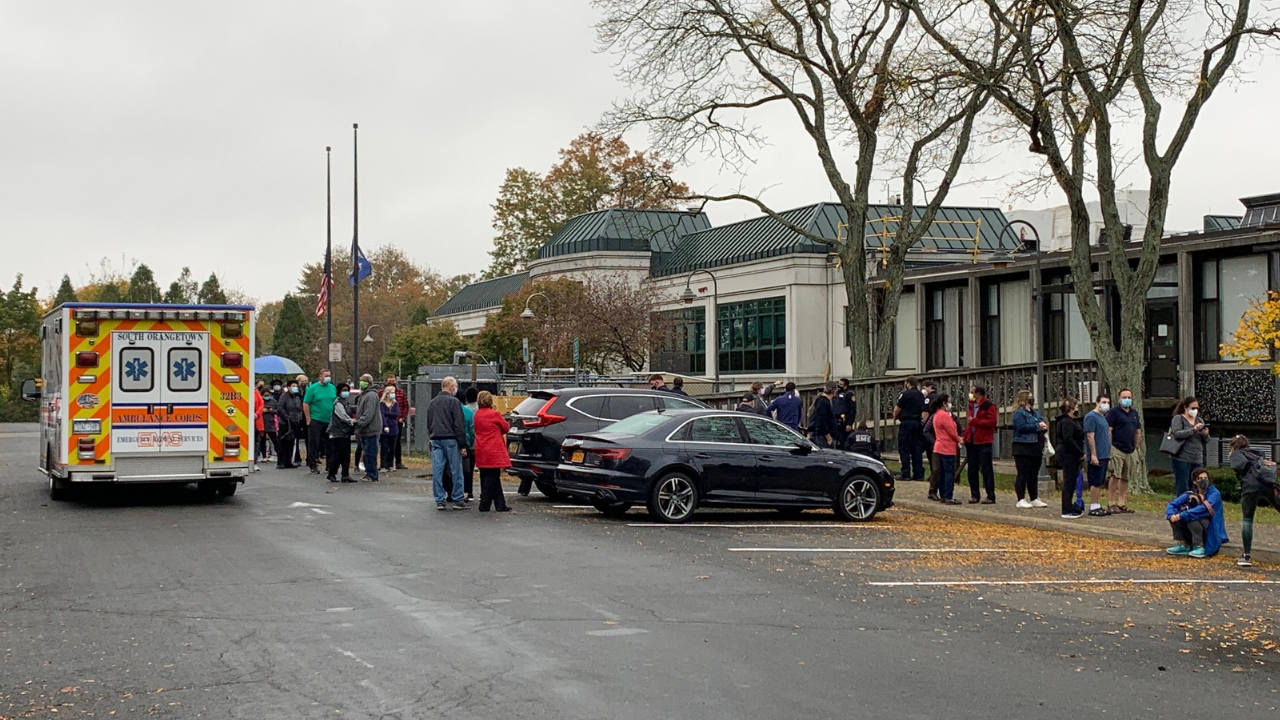 ORANGEBURG, NY – While we were covering early voting at the Town of Orangetown Town Hall, we witnessed an incredible story. An older woman had fainted while standing on the extremely long line to vote. The incident caused a great deal of commotion.
We quickly ran over and observed Town of Orangetown Deputy Supervisor Mike Lawler and candidate for State Assembly, jump right into action. Lawler called 9-1-1, spoke with the woman and elevated her legs to improve blood flow and oxygen.
Watch as South Orangetown Ambulance Corps arrives at Orangetown Town Hall 
Orangetown Police Department and South Orangetown Ambulance Corps quickly responded to the scene and rendered aid. The lady received minor treatment and EMT's stayed on scene until she voted. She insisted on making sure she voted today. She was given a chair, stayed on the line and voted.