"True Partnership" By Rockland County Executive Ed Day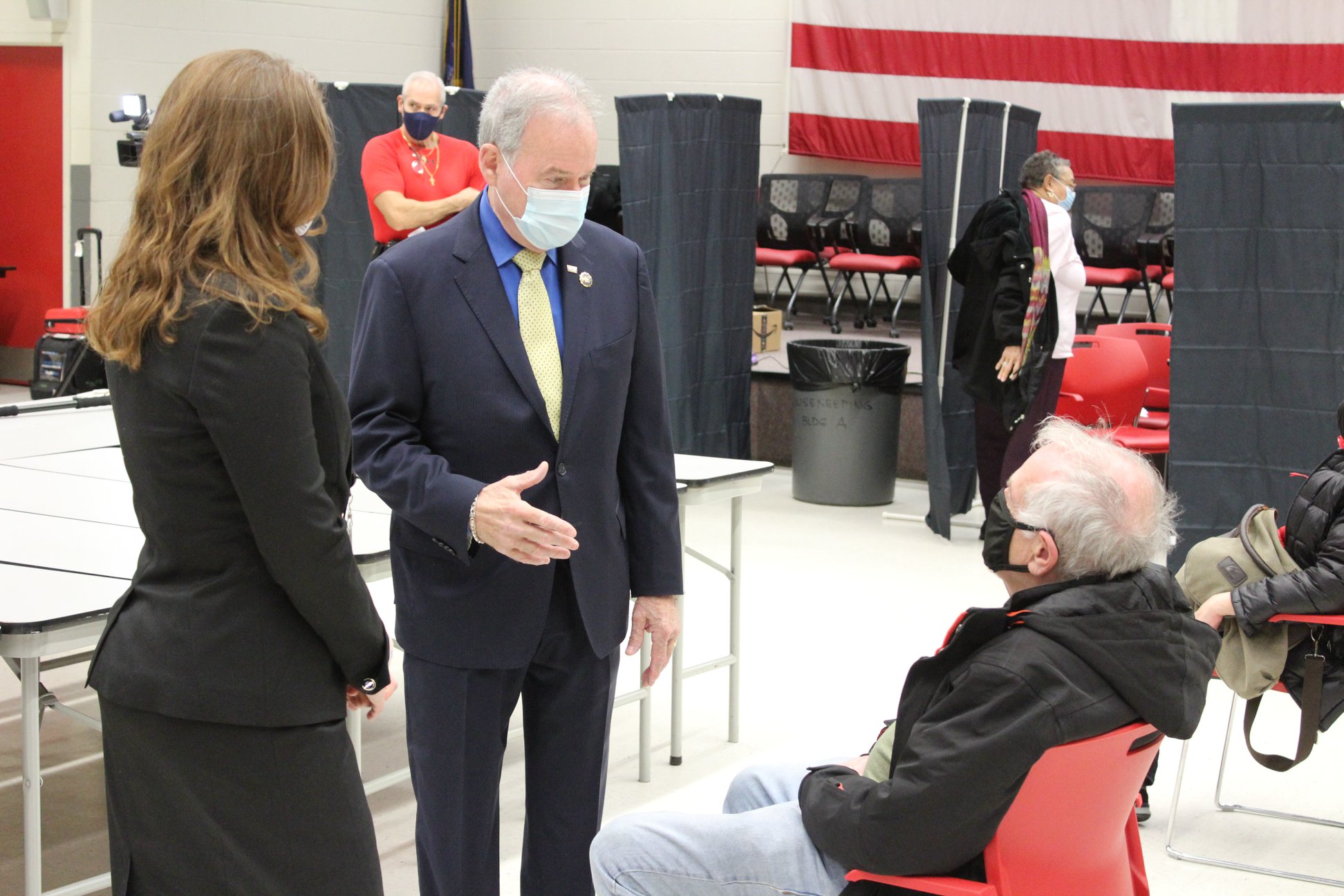 Together we are making progress. As of March 2nd, 14.9% of Rockland residents have received their first dose of vaccine. This number is beginning to climb more quickly as vaccine allocations from New York State and the Federal government increase and with the approval of the Johnson and Johnson vaccine we will soon be making even more progress.
We are collaborating with everyone we can to move this process forward. Recently my Administration, the Governor's Office and Refuah Health Center were able to get hundreds of vaccines into the arms of many across the entire County with an emphasis on our beleaguered senior population who have been largely boxed out due to the difficulties they experienced with the State website.
Over the last week 280 seniors who had signed up for the Office for the Aging's COVID- 19 Vaccine Waitlist have been vaccinated with shots originally delivered to Refuah. 80 were vaccinated at Good Samaritan Hospital in Suffern by hospital staff and 200 were vaccinated at the County's Fire Training Center by Refuah staff. Our Office for the Aging staff also assisted seniors as they went through the process.
We also partnered with Refuah in connecting to many community groups across Rockland. Refuah vaccinated eligible individuals at these locations:
– Suffern Community Center (in cooperation with the Suffern Mayor's Office)
– Centro De Amigos
– Yeshiva Spring Valley Schools
–  Horizons of Wurtsburo (Sullivan County)
– Esther Gitlow Towers Senior Housing Center
– Hyenga Lake Senior Housing in Spring Valley
– Konbit Neg Lakay
– Yeshiva of Greater Monsey
– Dunkin Donuts of Suffern
Refuah did tremendous work during our measles outbreak where county-wide over 30,000 MMR shots were given. They are true public health and community partners who know how to get shots into arms.
Rockland residents age 65+ can still sign up to the Senior COVID-19 Vaccine Waitlist by calling the Rockland County Office for the Aging at 845-364-2110, Monday through Friday (except holidays), 8:00 am through 5:00 pm. In addition, residents can sign up online http://rcklnd.us/c19-waitlist.
Those 65+ are also being prioritized by pharmacies. You must make an appointment or get on a list at each separate location depending on how their process works. Each week we update the list of locations in Rockland receiving vaccine from New York State; that list is available here: https://rocklandgov.com/departments/health/coronavirus-covid-19/vaccine-allocation/
Refuah, as a Federally Qualified Health Center, is also able to vaccinate anyone who is currently eligible under NYS guidelines at their facilities. You can find more information about signing up with Refuah here: https://refuahhealth.org/get-the-shot/
Additionally, any individual eligible under the NYS guidelines can schedule an appointment at any NYS-operated mass vaccination site through this website: https://am-i-eligible.covid19vaccine.health.ny.gov/
We will continue to identify and implement strategies designed to overcome the difficulties presented by the State's vaccine rollout. For those still searching, please be patient. We want to get you vaccinated, and we will as soon as we have the vaccine needed to do so.
*This is a weekly column by Rockland County Executive Ed Day.
Statement: Congressman Lawler – George Santos Should Resign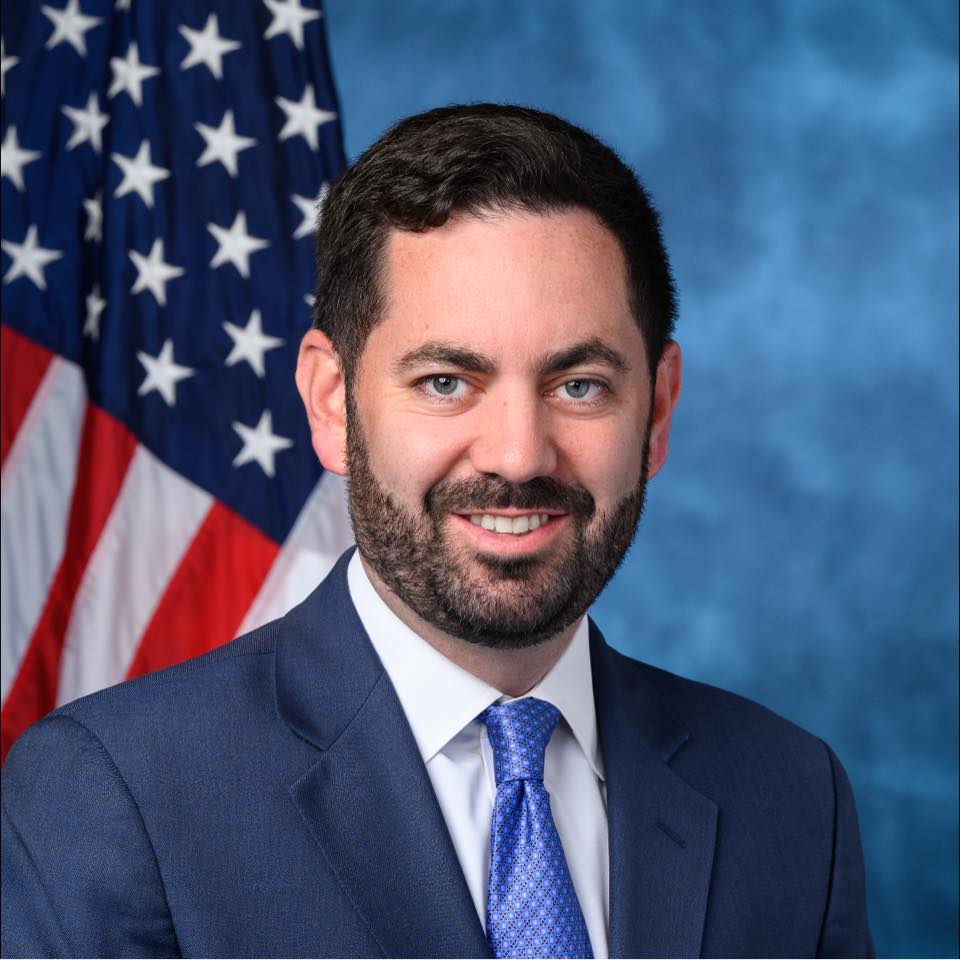 PEARL RIVER, NY – Rockland's Congressman Mike Lawler (NY-17) has released the following statement regarding controversial newly elected Congressman George Santos:
"It is clear that George Santos has lost the confidence and support of his party, his constituents, and his colleagues. With the extent and severity of the allegations against him, his inability to take full responsibility for his conduct, and the numerous investigations underway, I believe he is unable to fulfill his duties and should resign."
Statement from County Executive Ed Day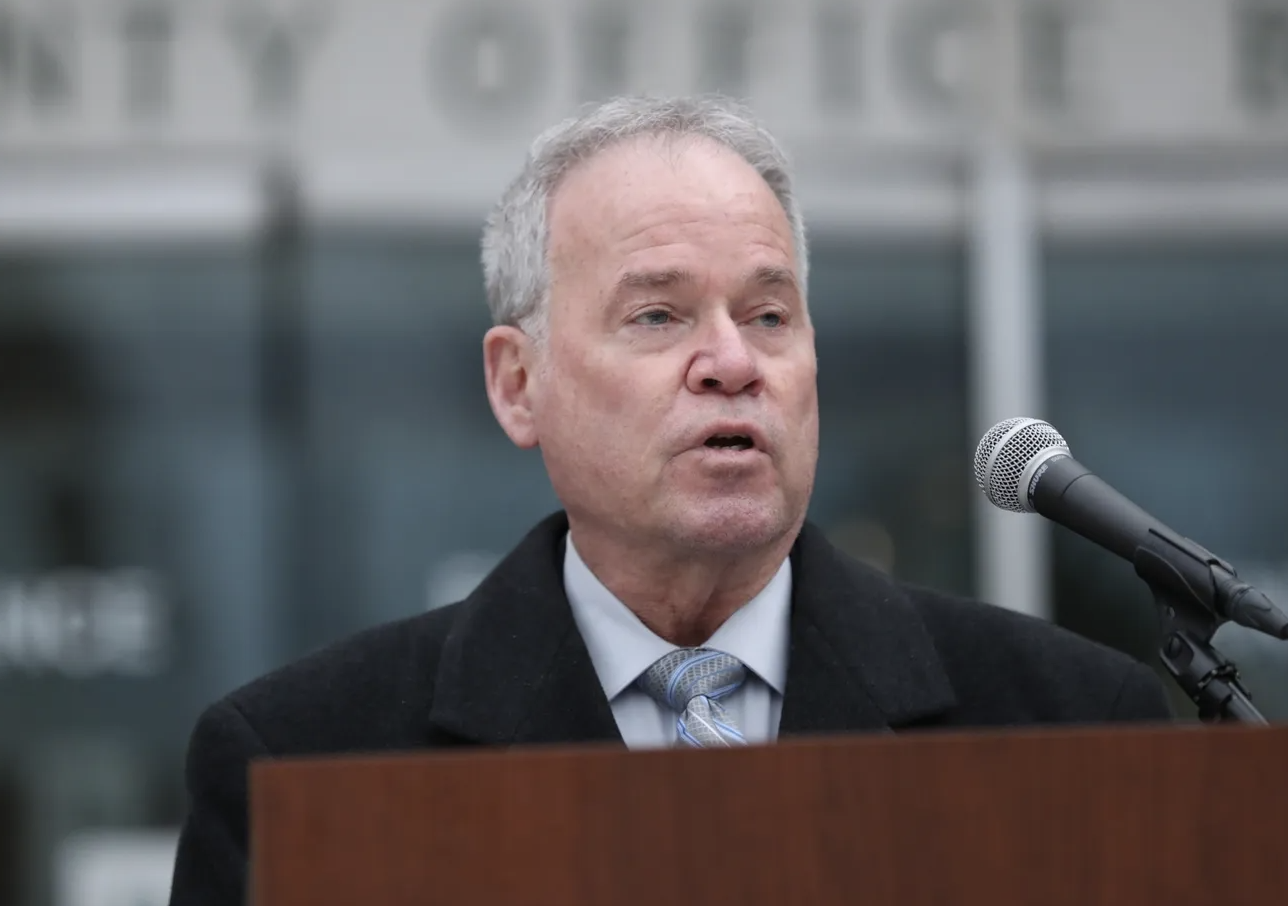 "Since Fall of 2021, I've adamantly spoken out against state legislation to create Accessory Dwelling Units (ADUs), as New York is a home rule state. Yesterday the Governor proposed expanding a property tax exemption that would allegedly reward homeowners who "build-out" ADUs, essentially incentivizing the development of these types of units. While there is no legislation currently in place requiring municipalities to allow ADUs, I fully believe that widespread construction of ADUs in suburban areas like Rockland County would be harmful to our community.
Last February, when Gov. Kathy Hochul pulled the bill from her 2023 executive budget, I was quoted saying:
"…the removal of this legislation from the Governor's proposed State Budget seemingly is not the end but a re-start, one that I am convinced the Governor will throw her weight behind AFTER Election Day IF she is re-elected. Keep that in mind when you vote on November 8th."
The proposed ADU bills are still active and in committees in the Senate and Assembly. We will continue to oppose any attempt for this legislation to be revived.
While creating affordable housing is an admirable goal, our own Planning Department stated in their professional assessment the one-size-fits-all approach of the ADU legislation is extremely problematic and does not account for differences between rural, suburban, and urban communities and I'm concerned there is a strong likelihood that the character of our County could be changed forever.
I am concerned as well about some of the mandates included in the Governor's new NY Housing Compact that will require municipalities to change zoning in specific areas of their communities and meet mandatory home growth targets. As your County Executive, and past president of a local civic association, I believe this concept to be contradicted by the Constitution of New York State and will continue to stand firmly in opposition to any politically based plan that undermines New York State Home Rule regulations and municipal zoning ordinances. My Administration will keep all our options open in order to stop this plan in its tracks."