Town of Clarkstown Dedicates Park Place in Nanuet After FDNY Capt. Frank Portelle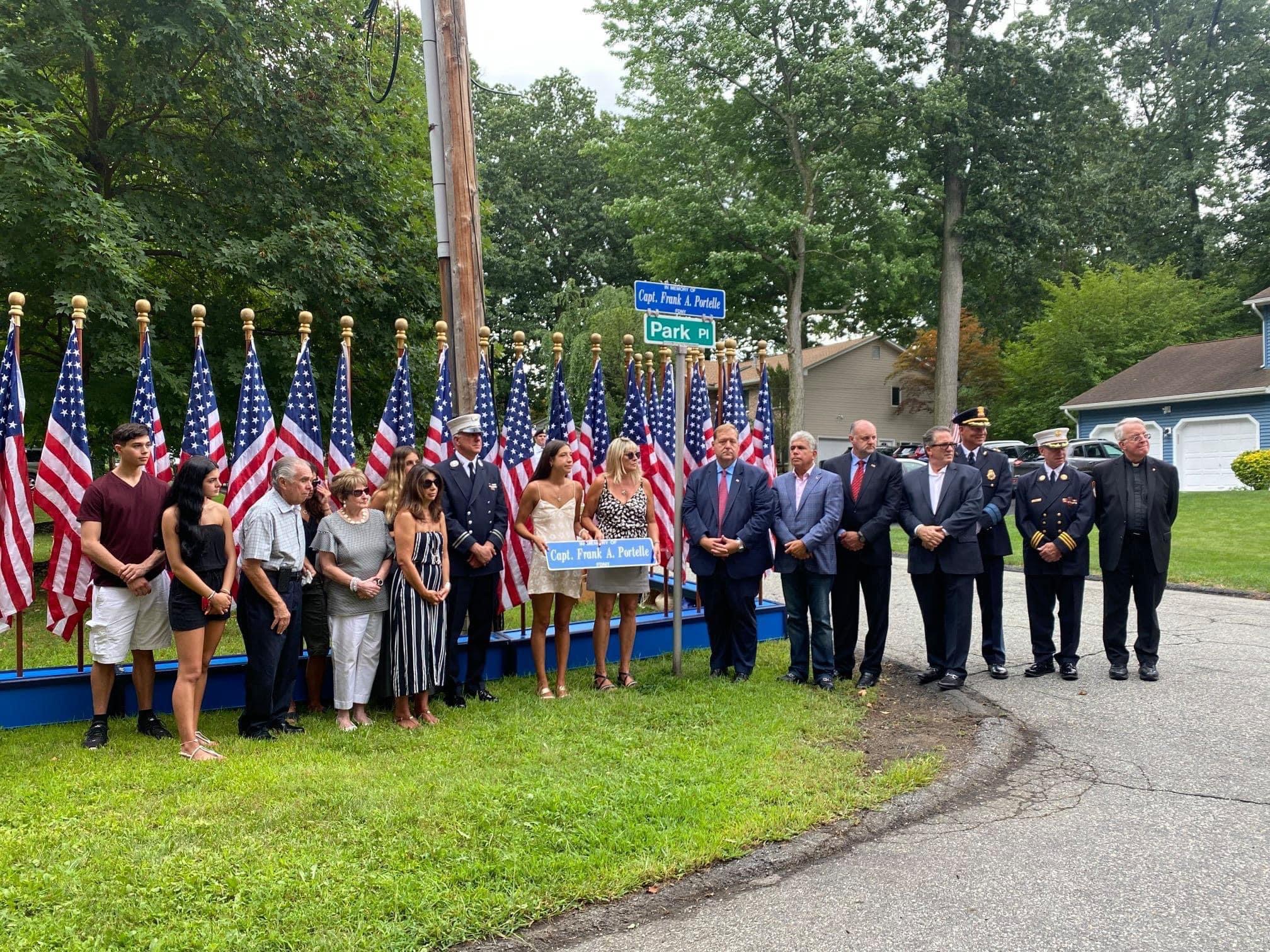 FDNY Captain Frank A Portelle, Engine Company 50, passed away from WTC related illness on Saturday, March 13, 2021.
In 1996, Frank became a firefighter with the FDNY where his career began at Engine 228, Brooklyn he then went on to spend a majority of his career at Ladder 13, Manhattan and then Lieutenant and Captain of Engine 50, Bronx. Capt. Portelle would serve for 24 with the FDNY.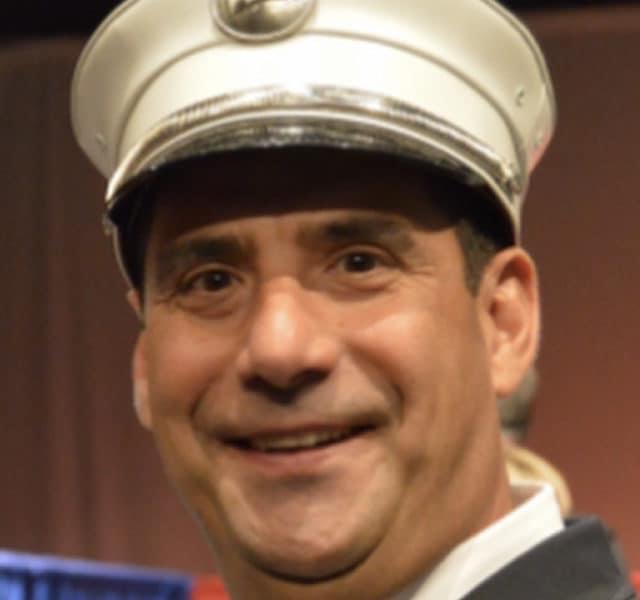 Town of Clarkstown Supervisor George Hoehmann and Town Board, in coordination with the FDNY Ceremonial Unit held a street dedication ceremony in memory of FDNY Capt. Frank Portelle. Mrs. Jeanine Portelle and daughter Valerie were on hand for the ceremony.
"Clarkstown will never forget Capt. Frank Portelle and the brave men and women who dedicate their lives to protecting and serving us all." said Supervisor George Hoehmann.
VIDEO: Pearl River Fire Department Honor FDNY Captain Frank Portelle. (Via PRBUFF12)
VIDEO: Heroes Homecoming for Injured Valley Cottage Firefighter
Police Investigating Fatal Accident on Route 303 in Blauvelt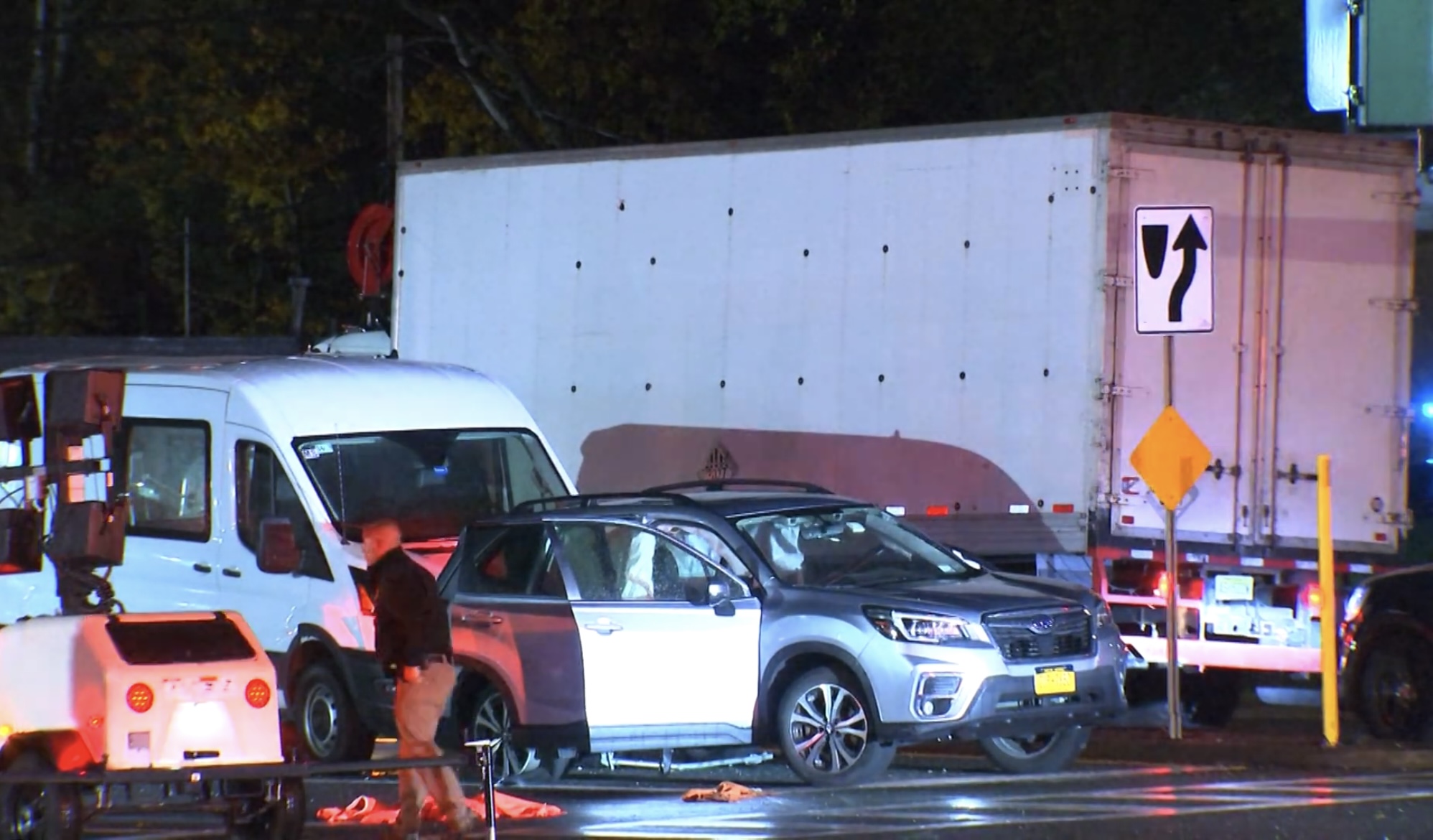 BLAUVELT, NY – On Monday November 15, 2021, at approximately 5:03PM, the Orangetown Police responded to a report of a Motor Vehicle Collision at the intersection of State Route 303 and East Erie Street in the Hamlet of Blauvelt, N.Y.
VIDEO
A 2005 Mack commercial box truck operated by Andrew Roe, 29, of Middletown, NY was traveling northbound on Route 303. A 2019 Subaru Forester, operated by Seymour Whynman, 83, of Blauvelt, NY was traveling westbound on E. Erie Street. A collision occurred at the intersection and the Subaru Forrester subsequently collided with a 2020 ford transit van in the southbound left only turn lane of Route 303. Mr. Whynmn and a female passenger were transported to Nyack Hospital by South Orangetown Ambulance Corps.
It is with deep sadness we report the passing of Seymour Whynman.
This accident is currently being investigated by the Orangetown Police Accident Investigation team. Police are asking anyone who may have witnessed the collision or anyone who may have additional information to contact the Orangetown Police Department at 845-0359-3700.
Photo credit – Rockland Video