The Rockland Arts Festival will be Online from April 1 – 30, 2021

Artists, Lisa D'Amico, Michael Craft and Aviva Sakolsky have been lifelong friends with a shared love of the arts. So, when the coronavirus cancelled the in-person Rockland Arts Festival, they joined forces to ensure that the event would still go on but in the safety of a virtual format.
"We need the arts and friendship now more than ever. Just like friendship, the arts feed our souls, and enrich our lives," said Aviva Sakolsky. The Rockland Arts Festival is not only a celebration of the outstanding local talent but a show of support and commitment.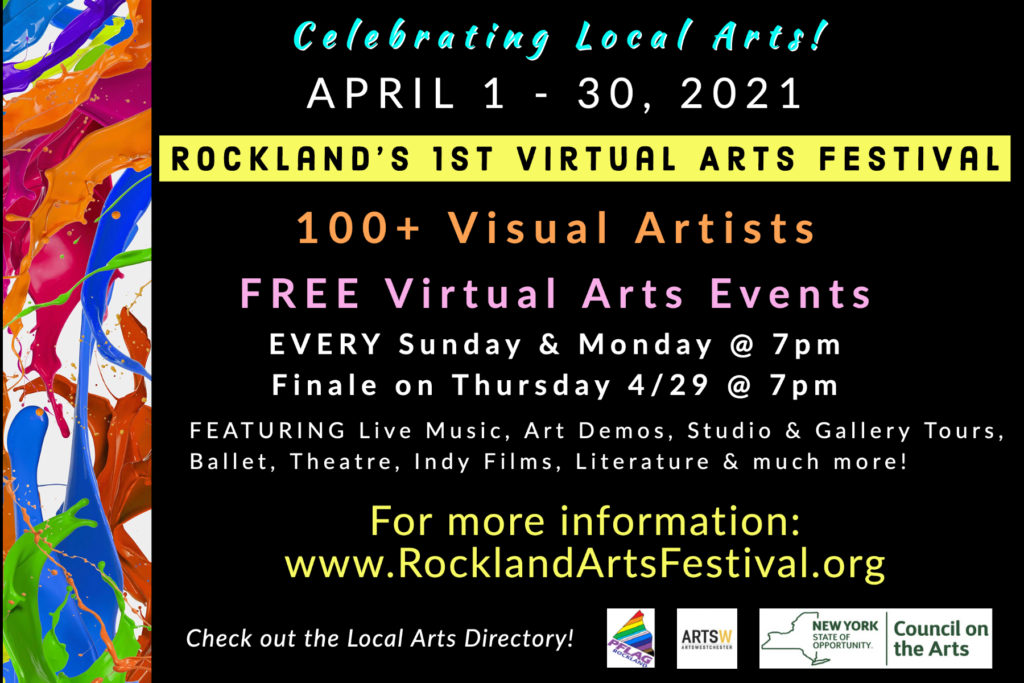 The Rockland Arts Festival hopes to bring the quality and diversity of the local arts to the community along with a full calendar of free, live streaming arts events. "We also hope that this effort will provide much needed support to our exhibiting and performing artists, who are facing many event cancellations due to the COVID-19 crisis," said Michael Craft.
The Rockland Arts Festival will be hosted virtually from April 1 – 30, 2021 at www. RocklandArtsFestival.org with over 100+ local visual artists giving viewers the unique opportunity to enjoy works ranging from ceramics to sculpture to watercolor from the comfort and safety of their homes. Plus every Sunday and Monday at 7:00pm during April, there will be a live-streaming arts event hosted on the Rockland Arts Festival's Facebook page and available on Zoom.
These family friendly events will include live music concerts, ballet performances, gallery and studio tours, independent films, panel discussions and art demonstrations with the festival finale on Thursday, April 29th at 7:00pm. The calendar of online events is on the festival's website and attendance free to the public.
Over 500 Turkeys Distributed to Families in the Village of Spring Valley for Thanksgiving Day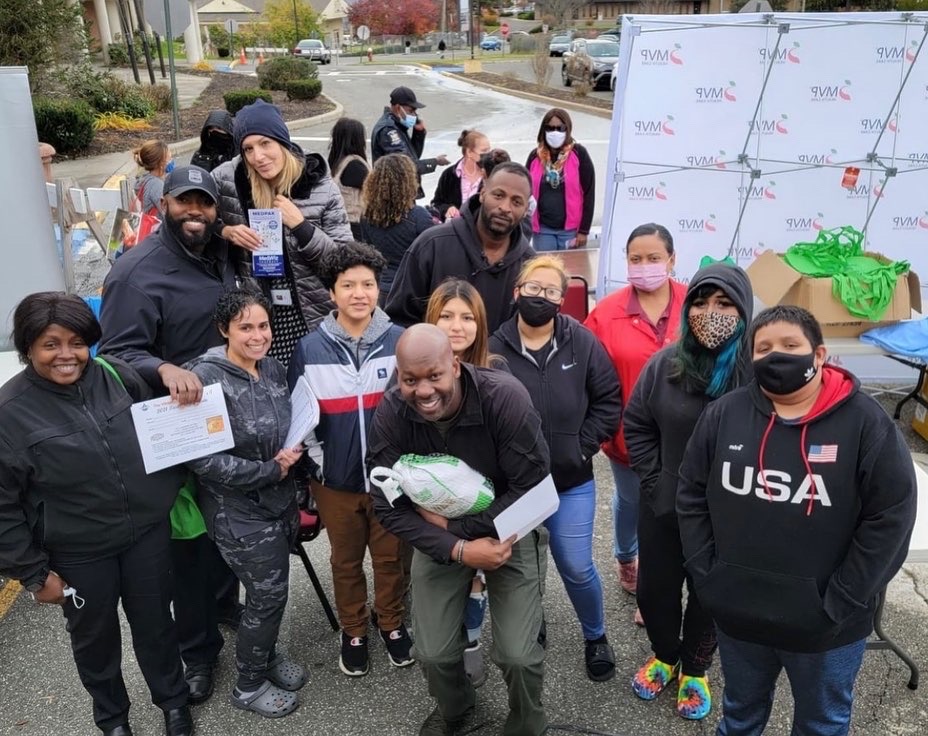 Over 500 Turkeys Distributed to Families in the Village of Spring Valley for Thanksgiving Day.
"This is the SEASON of GIVING and being THANKFUL! Remember that Thanksgiving is a joyous invitation to shower the world with love and gratitude. When we give cheerfully and accept gratefully, everyone is blessed." said East Ramapo School Board Member Sabrina Charles Pierre.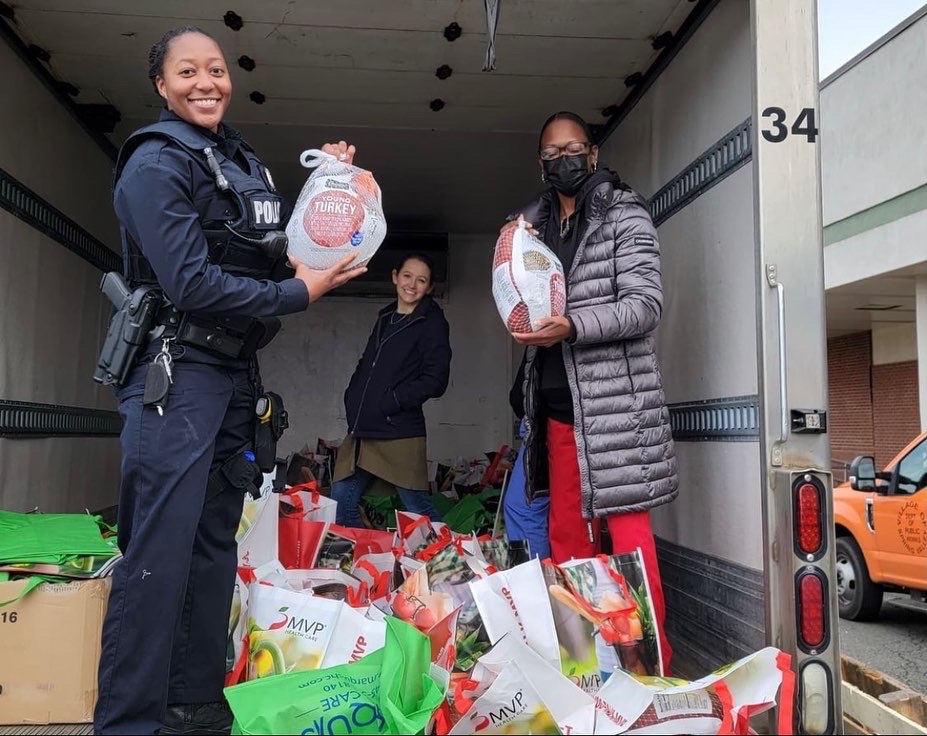 Great job by Sabrina Charles-Pierre, Spring Valley Police Department, and all involved. 
Sons of Italy Meatball Contest Raises $7,000 for Medical Expenses for Local Family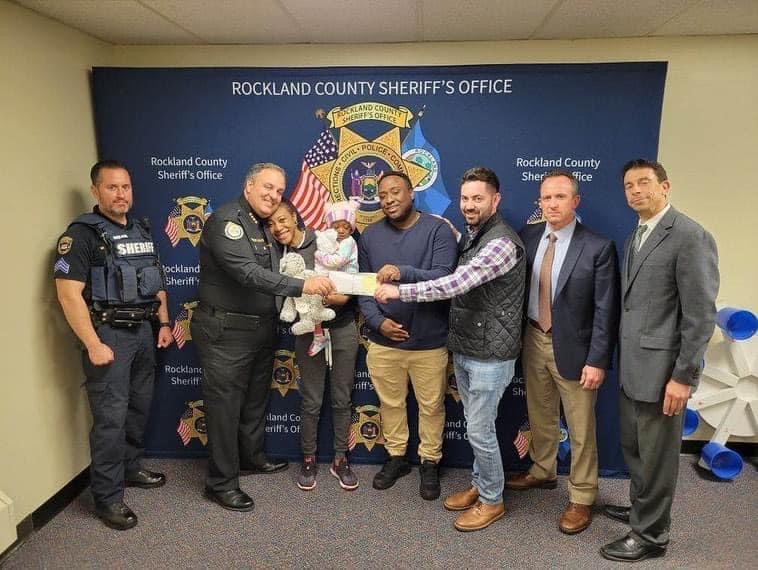 Assemblyman Lawler and Sheriff Falco presented 2-year old Jhanaè Fairclough and her parents Kirk and Jodi Ann with the proceeds raised from the recent Meatball Contest hosted by the Blauvelt Sons of Italy. Assemblyman Lawler won the contest defeating Sheriff Falco for best meatballs.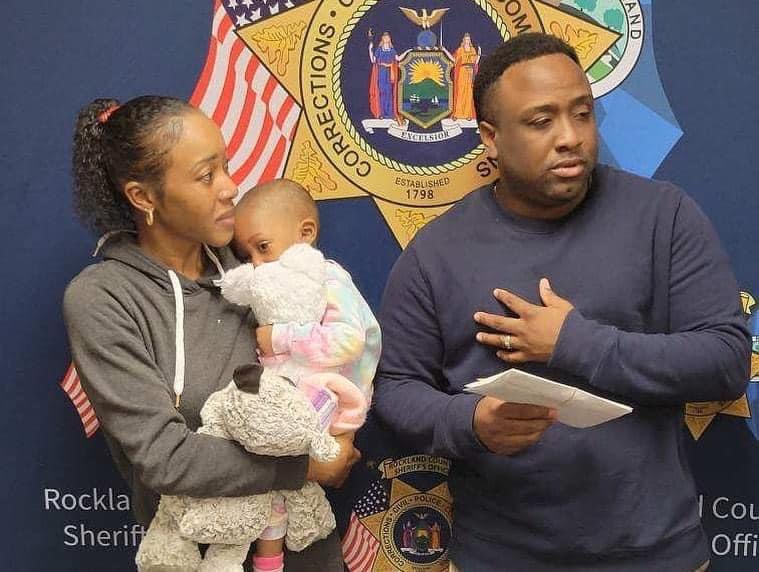 The $7,000 will help the family cover some of Jhanaè's medical expenses.
Our best wishes to the Fairclough family!