Supervisor Hoehmann Receives 2020 New York State Recreation and Parks Society Elected Official of the Year Award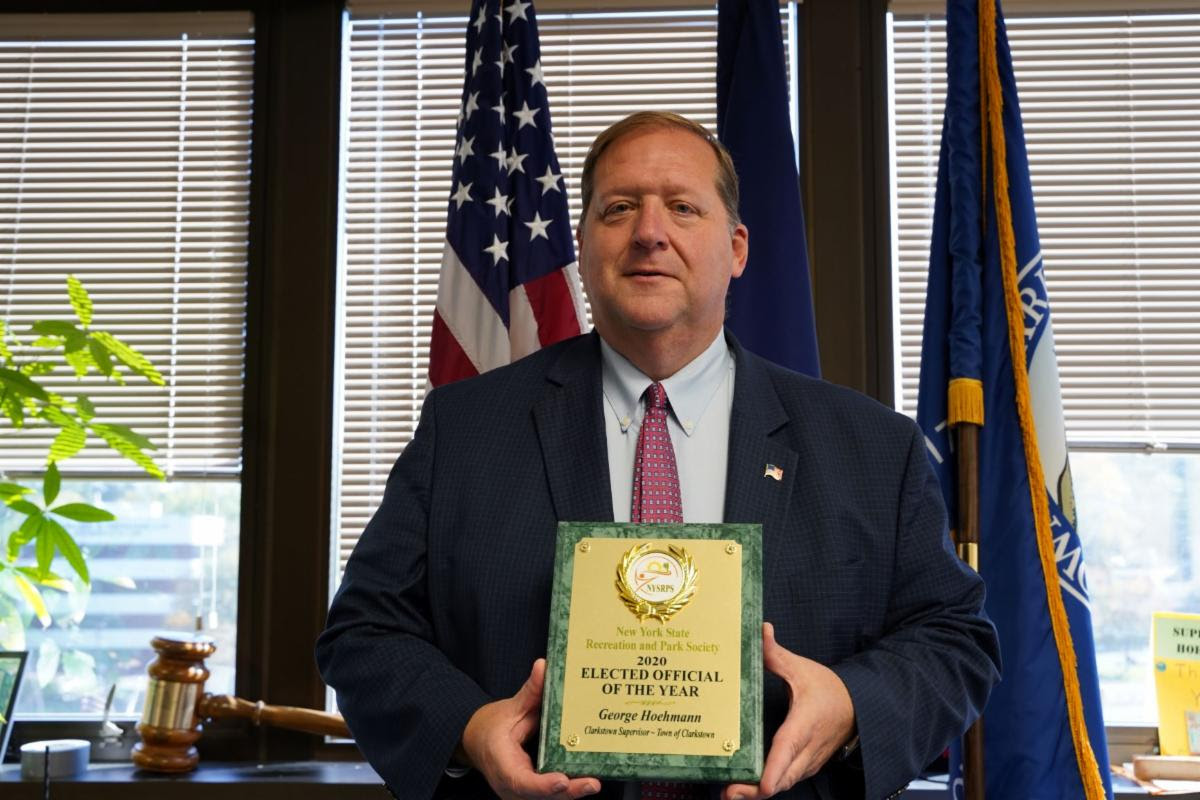 NEW CITY, NY – Town of Clarkstown Supervisor George Hoehmann is the recipient of the New York State Recreation and Parks Society 2020 Elected Official of the Year Award. The Supervisor accepted the award at the Town Board meeting this week. The award was presented by Jessica Dickinson, Regional Representative of NYS Recreation and Parks Society.
"I am delighted to accept this award and proud to be recognized for our efforts to make the Town's Recreation programs and parks the best in the state," said Supervisor Hoehmann.
Supervisor Hoehmann has dedicated the necessary resources and funding to the Town's Recreation and Parks Department to advance its goals of better serving its residents' changing recreational needs. He is always supportive of exploring and instituting new programs, ideas and events.
Under Supervisor Hoehmann's leadership, renovations and upgrades have been completed at Germonds Pool, Lake Nanuet, Street Community Center, and several playgrounds throughout the Town. The historic Tallman Budke House was restored for future generations. Clarkstown also acquired several properties for open space and recreational use. Supervisor Hoehmann also created the Town's first dog park at Congers Lake and constructed and opened its first Winter Wonderland LED light display around Congers Lake.
"Supervisor Hoehmann and I have collaborated on and instituted many new programs and events for the benefit of Clarkstown's 85,000 residents over the past five years," said Clarkstown Superintendent of Recreation and Parks Elaine Apfelbaum. "Thanks to Supervisor Hoehmann the residents of Clarkstown enjoy state of the art facilities, beautiful parks, and a variety of activities and events for all ages."
"We are indebted to leaders like Supervisor Hoehmann who truly understand the significant need for recreational outlets and appreciate the resources it takes to serve the community's needs. With many deserving candidates across New York State to select from this is quite an honor, residents of Clarkstown are lucky to have such an advocate for parks and recreation," said Lisa Morahan, Executive Director of the New York State Recreation and Park Society.
Rep. Mondaire Jones on Build Back Better Act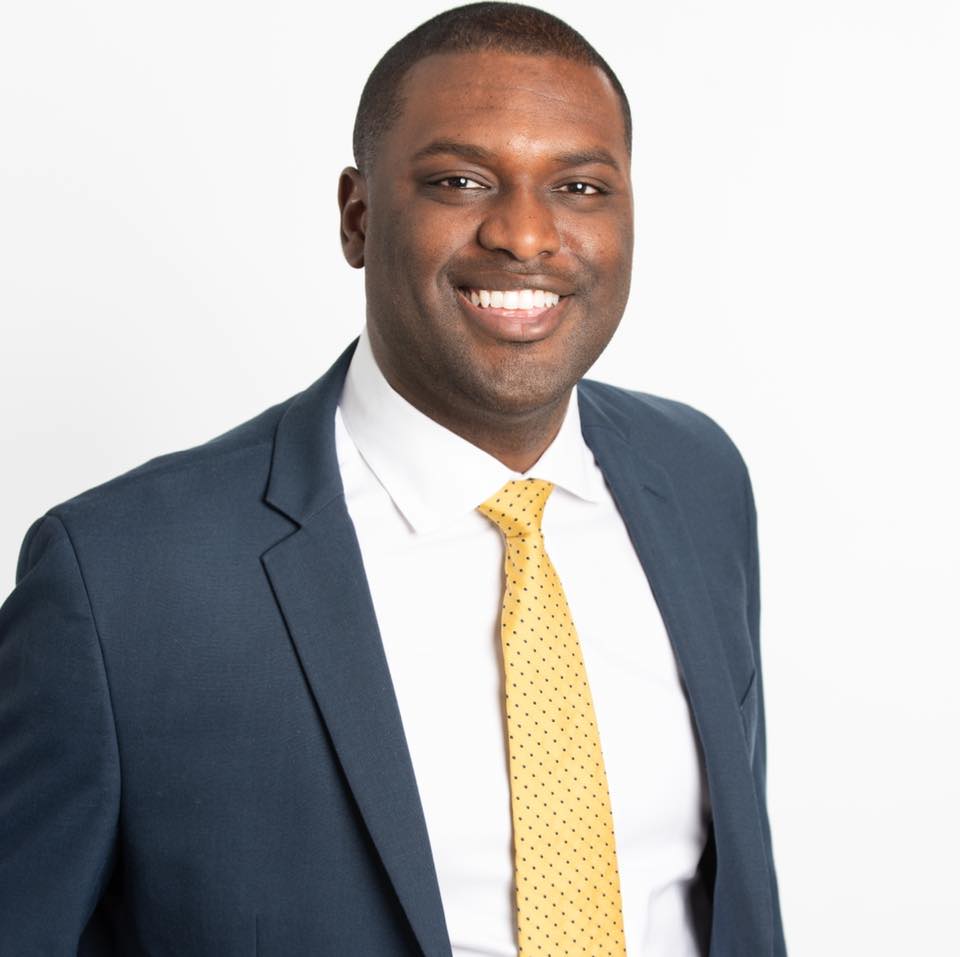 Congressman Mondaire Jones (D-NY) released the following statement:
"Today is an historic day for our nation, and for the great people of Westchester and Rockland Counties. Thanks to the leadership of progressives—who insisted on passing not just the bipartisan infrastructure bill, but also the larger Build Back Better Act—the House passed the most significant investment in our nation and our people in more than half a century.
The bill will guarantee that high-quality child care is affordable for every family in America; save the planet from climate catastrophe while creating millions of good-paying, union jobs; expand Medicare to include hearing; continue to cut child poverty in half through an extension of the expanded Child Tax Credit; make an historic investment in housing affordability; lift the cap on the State and Local Tax deduction that has unjustly burdened working families in Westchester and Rockland; and so much more.
I'm especially proud that this bill contains key provisions that I led the fight to secure: universal child care and an increase in the SALT deduction cap to $80,000.
This victory is a testament to the strength and tenacity of the Congressional Progressive Caucus, of which I'm proud to be a Deputy Whip, and which held the line throughout this process to ensure we passed a bill that meets this unprecedented moment of overlapping crises.
We in the House have done our job, and now our colleagues in the Senate must do theirs. I look forward to President Biden making good on his promise to secure 51 votes for the Build Back Better Act in the Senate expeditiously so we can get this bill onto his desk and begin delivering the change people in Westchester, Rockland, and across America need and deserve. The American people are counting on us to deliver, and we must do so without delay."
End of the Village of South Nyack: Village Hall is Up For Sale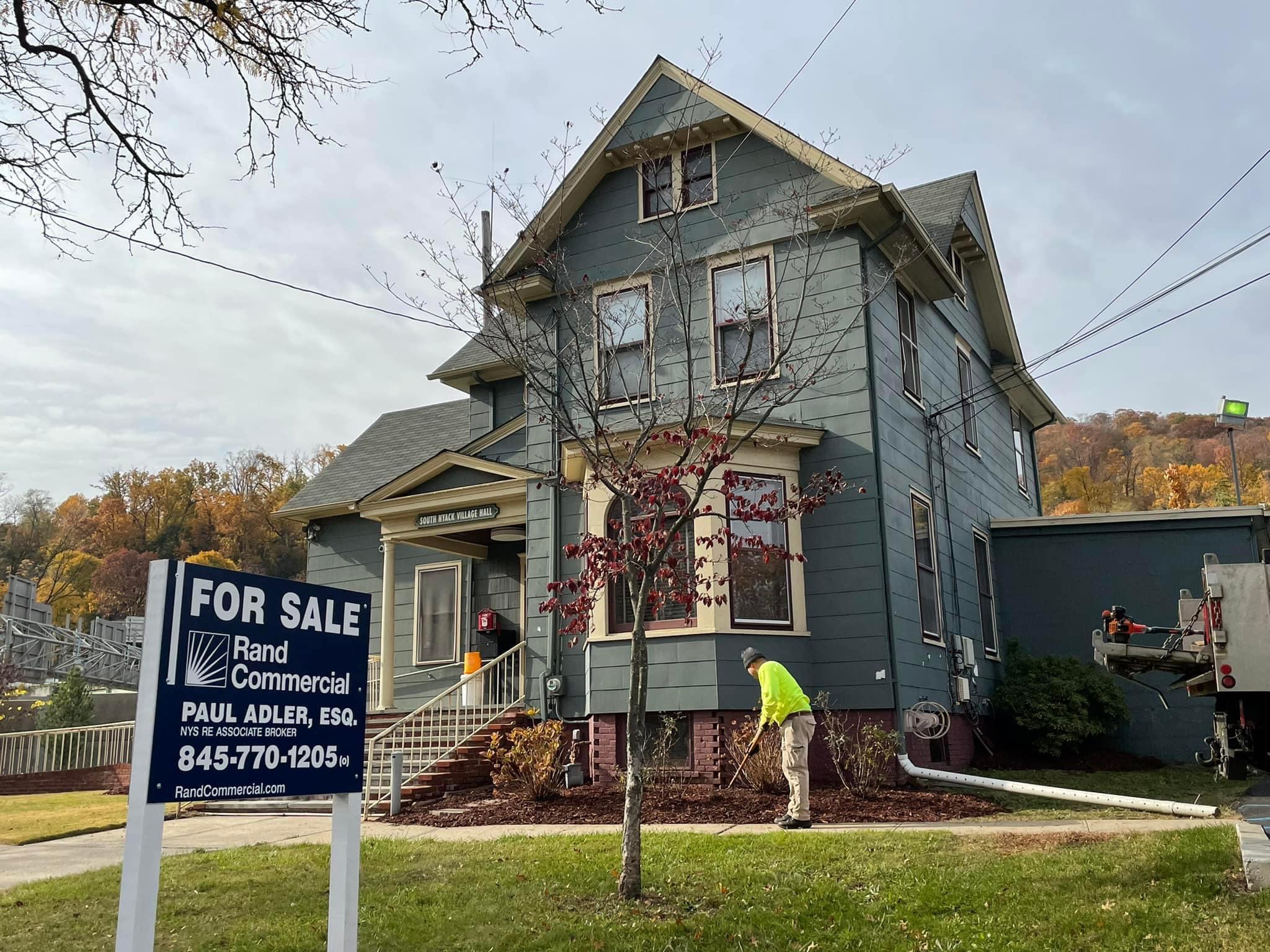 End of the Village of South Nyack: Village Hall is Up For Sale.
After a referendum, residents of South Nyack voted to disband and join the Town of Orangetown.
This article will be updated when a price is listed for the Village Hall.