Suffern and Ramapo Win Tax Case Against Suffern's Top Taxpayer, Major Win for Residents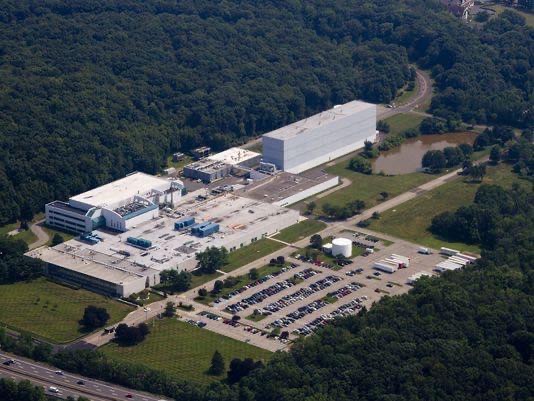 SUFFERN, NY – The Town of Ramapo and the Village of Suffern announced a major victory in a tax assessment case that will help save their residents a significant amount of money. The legal case centered around the old Novartis Pharmaceutical facility; a 167-acre property located on Old Mill Road in Suffern, as well as other parcels located in Suffern and Montebello. The combined properties make them the top taxpayer in Suffern and one of Ramapo's biggest taxpayers.
Suffern Partners, LLC, which purchased the complex in 2017 for $30 million, had been challenging its nearly $4.8 million assessment since 2019. The company maintained that the total assessment of the combined parcels should be $696,000. The proposed reduction in 2020 sought by Suffern Partners, LLC, from $41 million to $6 million for the fair market value of the parcels, equals an 85% reduction in its assessment. If the company was successful in its challenge, it would result in $1.36 million in refunds that would have to be spread to the tax bills of other Ramapo residents, thereby leading to a significant tax increase.
In March 2020, the Town became aware that Suffern Partners, LLC had entered into a contract to sell the property the property for a whopping $55 million, yet the company continued to bring its tax grievance complaint against the Town. Suffern Partners, LLC failed to notify the Town of the impending sale, which it was required to do. Instead, the company continued pursuing legal action against the Town, even though the contract price was approximately $14 million higher than the current market value of $41 million.
When the Town discovered the existence of the sales contract and the company's willful neglect to duly notify the Town, its attorney Dylan C. Harris of Lewis & Greer, P.C., filed a motion to dismiss Suffern Partners, LLC's lawsuit. The Town recently received a signed stipulation of discontinuance, which is tantamount to an acknowledgment by Suffern Partners, LLC that it failed to comply with the NYS Real Property Tax Law and effectively ends the company's legal challenge once and for all.
"This is a huge victory for the average taxpayer in Ramapo and Suffern," said Ramapo Supervisor Michael B. Specht. "Suffern Partners, LLC exhibited egregious behavior throughout this process and acted in bad faith as they attempted to save millions in taxes that they legally owed. This is a company that tried to exploit the system without any regard for the adverse economic impact it would have on our Town and Village residents, and we are pleased that justice prevailed. Ramapo taxpayers should never have to foot the bill for a big business that seeks to gain a financial advantage through underhanded and unpardonable means."
"We are very grateful that this unfortunate matter has finally come to an end and that the positive outcome will benefit taxpayers throughout Suffern and Ramapo," said Suffern Mayor Edward Markunas. "By working together with the Town of Ramapo to fight on behalf of our residents against a greedy company that attempted to take advantage of the system through a frivolous legal action, we were thankfully able to score a big win for the people of Suffern and Ramapo and protect our taxpayers' pocketbooks."
Photo credit Village of Suffern/Facebook.
"Meet Our New Human Rights Commissioner" By Rockland County Executive Ed Day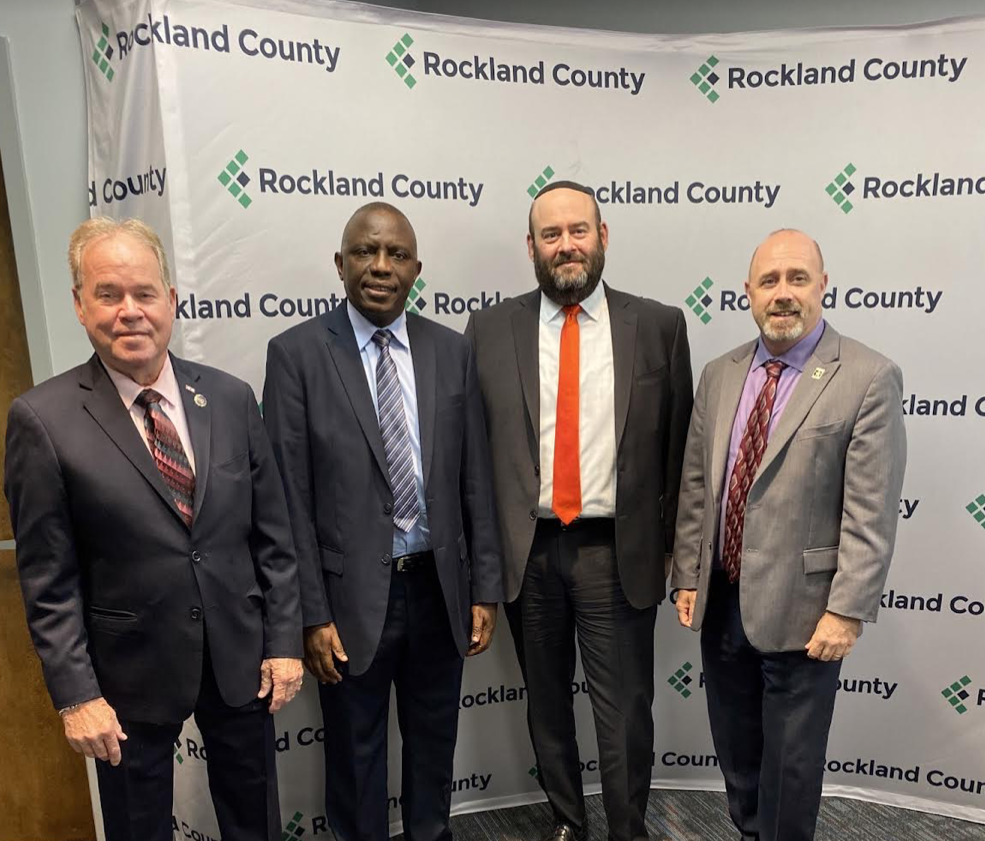 Without question Rockland County is a "melting pot" of diverse cultures and ethnicities which is exactly why my administration made sure to not rush the process of filling the critical position of Human Rights Commissioner.
We took our time combing through candidates to find the most qualified individual to protect the human rights of our residents.
That search started with an extensive recruitment process through multiple avenues including online job sites, the County of Rockland website, with assistance from the Human Rights Commission, members of the County Legislature, and many other
community members.
Once we gathered a list of leading candidates, we had them interviewed by a panel of top human rights advocates, which unanimously recommended that Spencer Chiimbwe move on to the next step of the interview process.
Most recently, Spencer worked for the County of Rockland as a Grants Specialist for our American Rescue Plan Act Department assisting local organizations and communities navigate the sometimes-complicated grant application processes. But as I share more of this Stony Point man's background it will be easy to see why he is being appointed to this position.
Throughout his career, Spencer worked in an array of positions that solidified his fundamental understanding of government, which is crucial in this role.
He spent several years working at the ACTION Support Center, securing grants from entities like the Ford Foundation.
He spent several years working in the New York State Senate conducting legislative research and drafting policy documents.
He volunteered for Congresswoman Nita Lowey assisting with constituent services and connecting with community stakeholders.
Spencer spent 5 years working with the United African Congress inspiring community engagement and participation around key issues like health care, domestic violence, education, and empowerment.
He also served as Vice President for the When In Need Foundation, a humanitarian and philanthropic nonprofit working with disadvantaged communities.
All that experience is just the tip of the iceberg for Spencer.
I am confident his extensive experience working across cultural lines will aid him in his new role.
We expect our Human Rights Commissioner to be omnipresent, establish trust, and be proactive in helping residents facing discrimination of any kind.
My appointment of Spencer Chiimbwe as our next Commissioner has been submitted to the Rockland County Legislature and I look forward to celebrating his confirmation in the coming weeks.
I remind our residents that no one person, one department, or one group, can get the job done. The collective ownership and responsibility of protecting human rights starts and ends with every one of us.
We must all commit, as a County, to stand united against any form of hate or discrimination that surfaces.
* Column written by Rockland County Executive Ed Day.
Rockland County Announces Senior of the Year Awards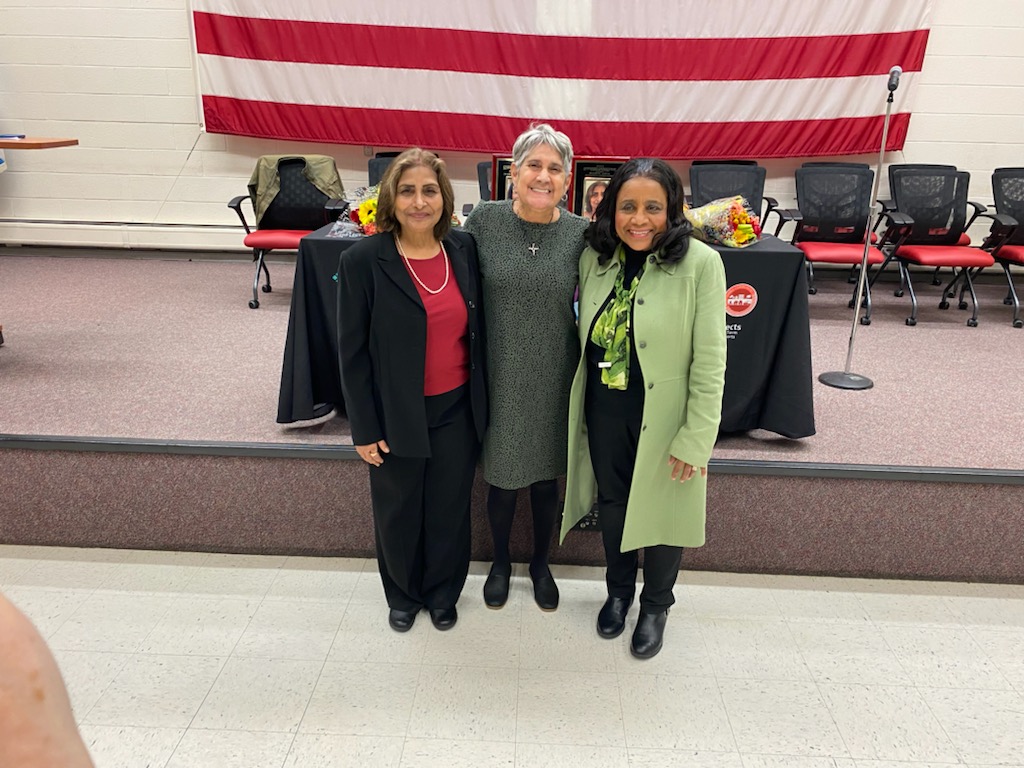 POMONA, NY – County Executive Ed Day and Office for the Aging Director Martha Robles honored two super seniors in Rockland Thursday for their longtime community service to helping others.
Winsome Downie Rainford was named 2022 Senior of the Year for dedicating her life to helping others overcome challenges. Rainford spent 42 years teaching political science while also serving on the Board of Directors of the Martin Luther King Multi-Purpose Center in Spring Valley. Winsome has also been an active member of the United Methodist Church since 1984, a Helping Hands Homeless Program volunteer, an officer in the Jamaican Civic and Cultural Association of Rockland (JAMCCAR) since its founding 32 years ago, and continues to serve as JAMCCAR's Parliamentarian and on its Scholarship Committee.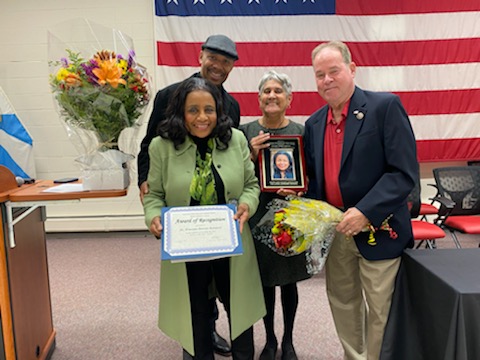 The second honoree Mamta Arya was awarded the 2022 Outstanding Contribution by a Senior Citizen. Arya has called Rockland County home ever since she immigrated here from India in 1976. After earning her master's degree, she spent 15 years working with people with mental illness, substance abuse, and special needs. With a passion for helping others, she went on to launch her own non-profit "Jeevan Jyoti." The organization offers free services to seniors including learning new skills or how to take care of their aging body and mind six days a week.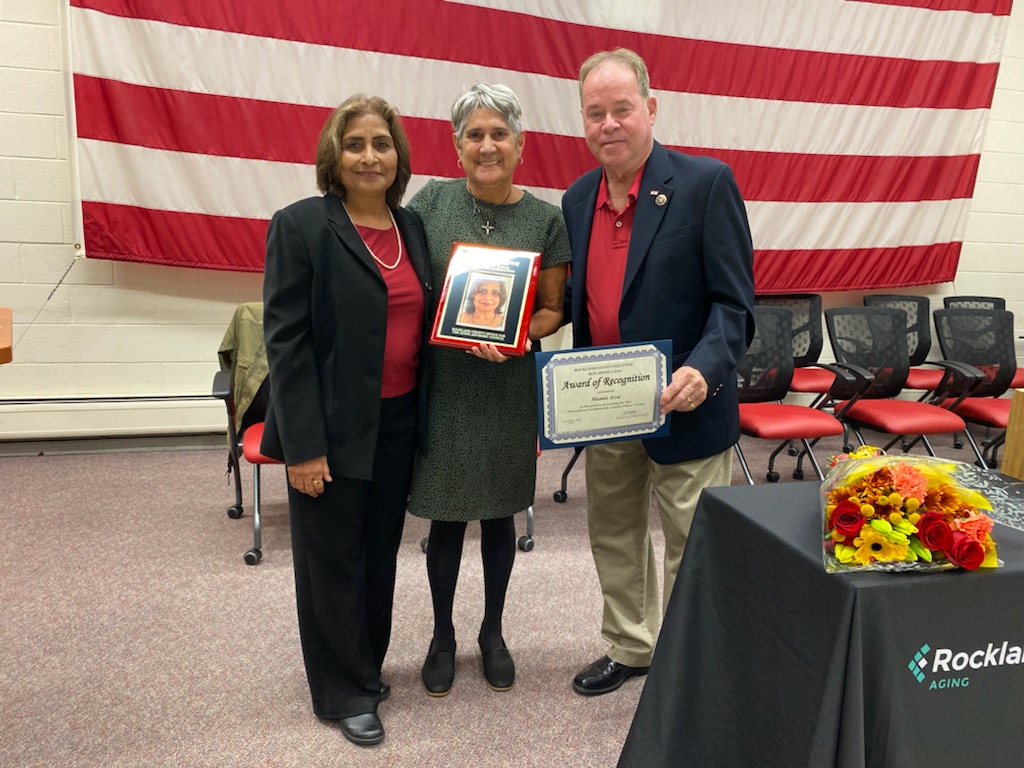 "These recipients are an inspiration to us all," said County Executive Ed Day. "And a reminder that regardless of where you come from you can make a difference."