Stony Point Seals Inc. Raise $50,000 for 4-Year-Old with Lennox Gastaut Syndrome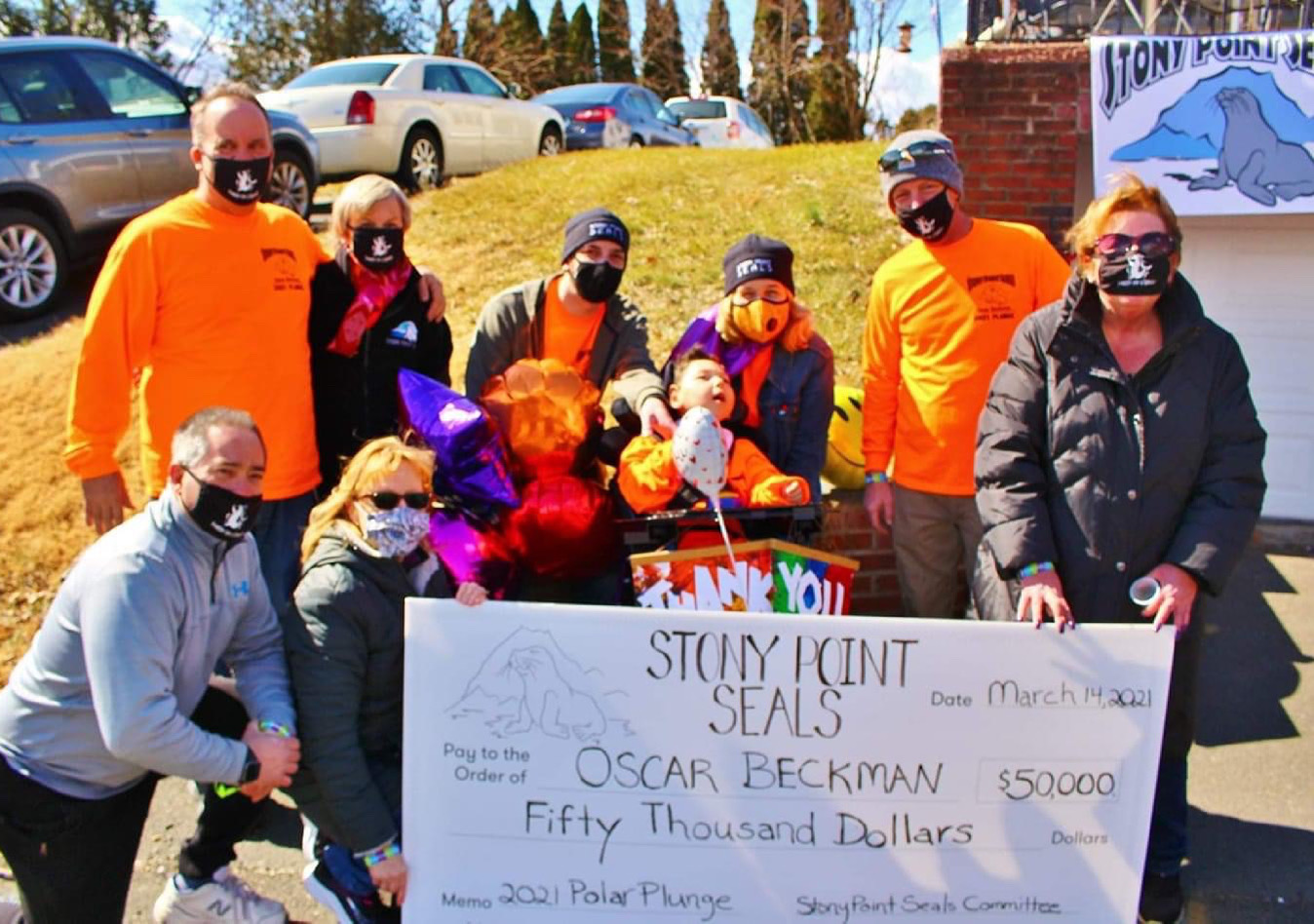 STONY POINT, NY – Tonight we would like to recognize Kevin Nolan and the Stony Point Seals Inc. for raising $50,000 for 4-year-old Oscar Beckman.
Oscar Beckman was diagnosed with Lennox Gastaut Syndrome, a severe form of epilepsy. He also has Cerebral Palsy, a vision impairment, is nonverbal, and has various other complications, including eating solids by mouth. Oscar really loves snuggling, holding hands, kisses, car horns and other loud noises, bright (colored) lights, bumpy rides, music, and strolls around the neighborhood.
"The Seals are an amazing organization that donates every penny they raise to those in need. Thank you Donna Jean for allowing me to help. If it wasn't for you I wouldn't have met all of these amazing people. Thank you Supervisor Jim Monaghan and County Executive Eddie Day for your continued support. Thank you to the 420 people that helped me out on Facebook. And as special thanks to Matt Sloboda and his minions in Making Rockland Great Again. With out his group this wouldn't have been possible." said Kevin Nolan.
Today, Oscar was joined by family, friends, elected officials, and he got his parade! You can help support the Stony Point Seals by donating here.
Amazing job by Kevin Nolan and the Stony Point Seals #bestofrockland
Progressive Foot Care Holds 15th Annual Holiday Shoe Drive for the Homeless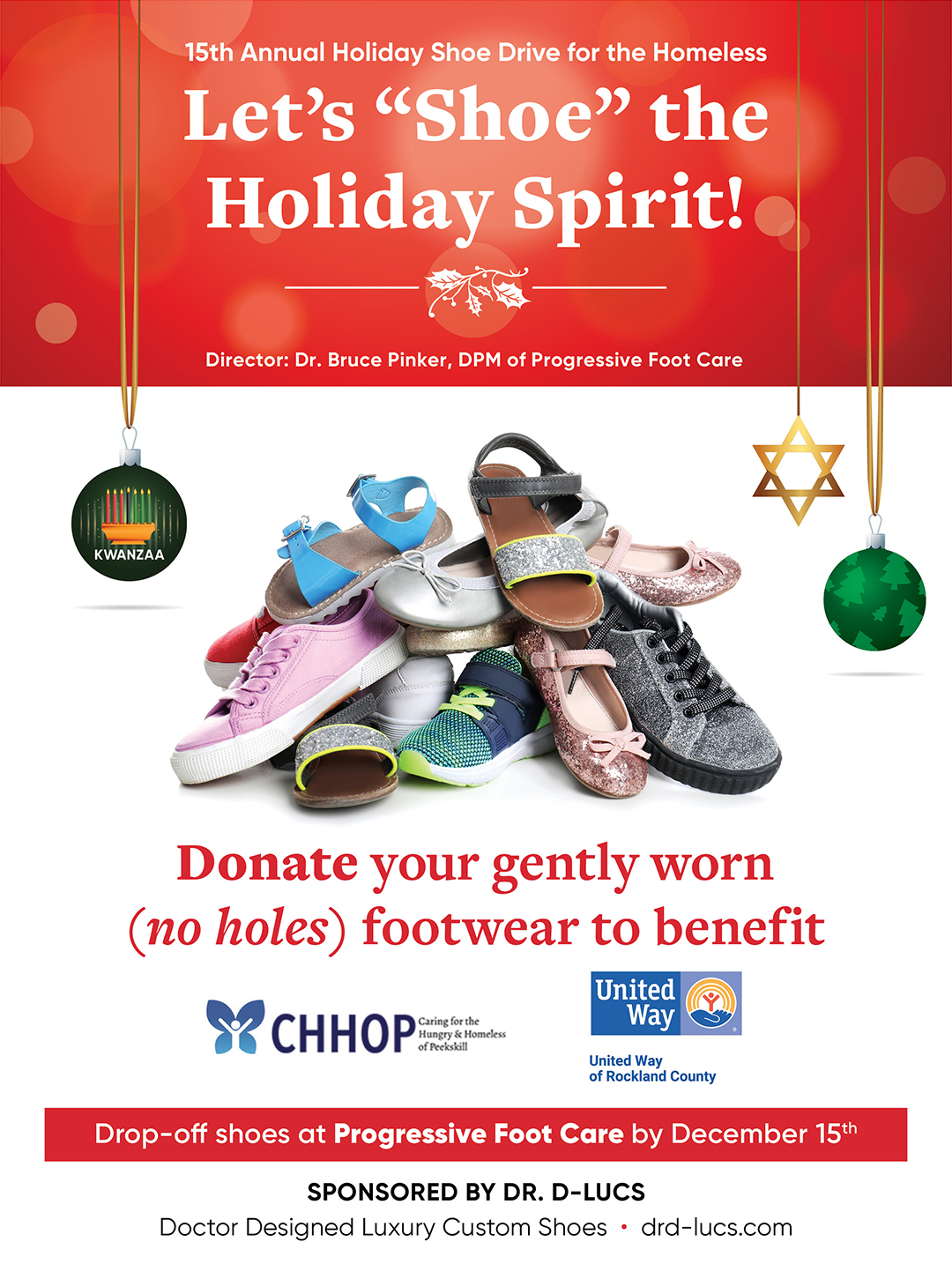 NANUET, NY – For the past 14 years, Progressive Foot Care have collected over 15,000 pairs of footwear to benefit the less fortunate. They are partnering with The United Way of Rockland (uwrc.org) and Catholic Charities of Rockland (ccsrockland.org), as well as Caring for the Hungry and Homeless of Peekskill (CHHOP chhop.org).
They will helping to support local businesses recovering from the pandemic. Several local businesses have donated gift certificates which will be drawn in a Facebook Live raffle in mid-December.
Everyone who donates footwear towards the shoe drive is eligible to receive a raffle ticket, available at the front desk at each of their offices (limit one per donor).
Office locations:
White Plains: 95 Church Street, Suite 210, White Plains, NY 10601.
Nanuet: 259 South Middletown Road, 2nd Floor, Nanuet, NY  10954
Footwear can be dropped off at our offices until December 15th.
Our local businesses generously donating raffle prizes are:
American Colosseum Pro Wrestling Santa Slam at the Haverstraw Center on December 3rd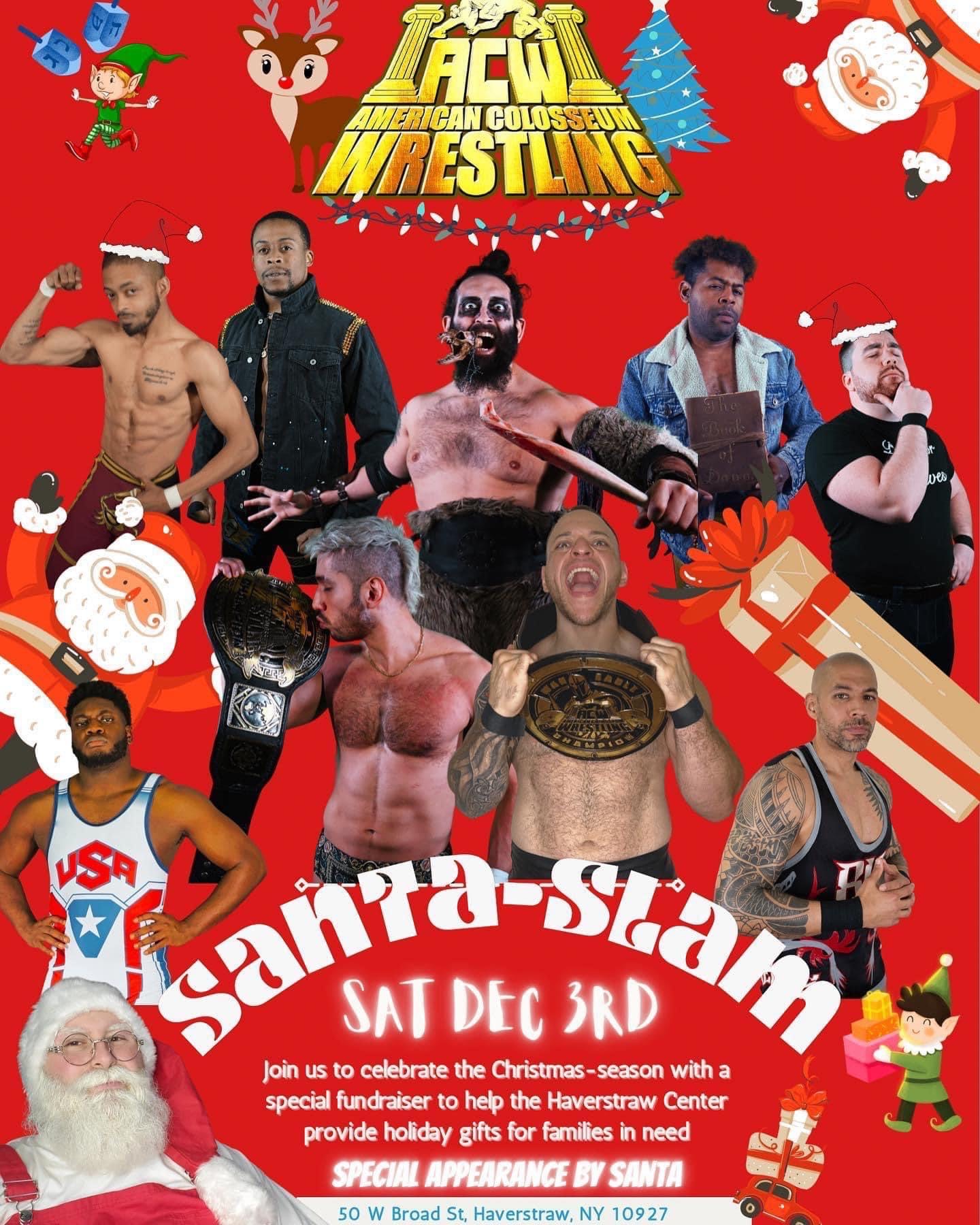 American Colosseum Pro Wrestling presents:SANTA SLAM!!!!
Saturday, December 3
7:05pm Bell Time
at The Haverstraw Center
50 West Broad Street (in Haverstraw)
Tickets: $15
Come support some very talented Rockland Pro Wrestlers at this benefit for The Haverstraw Center's Christmas Gift Program.  Bring the kids and get some candy…SANTA CLAUS will be there!
Haverstraw's own ANTHONY MARKOS won the ACW War Eagle Championship at the last Haverstraw Center show…but will he walk out of the Center with that belt on December 3rd??