Spring Valley Police Department Officer Videoed Embracing Young Resident With Special Needs
SPRING VALLEY, NY – Spring Valley Police Officer Andre Riobe was caught on camera in a special moment giving a young boy with special needs a hug after a friendly conversation.
It is interactions like this that show the other side of being a police officer. The smile on the young boys face is priceless. Moments like this show the best in humanity.
"We have some of the best Police Officers right here in the Village of Spring Valley. Thank you Officer Andre Riobe for your services and for being a role model.
"Sometimes all you need is a hug from the right person…and all your stress will melt away." said Sabrina Charles Pierre.
VIDEO: Heroes Homecoming for Injured Valley Cottage Firefighter
Police Investigating Fatal Accident on Route 303 in Blauvelt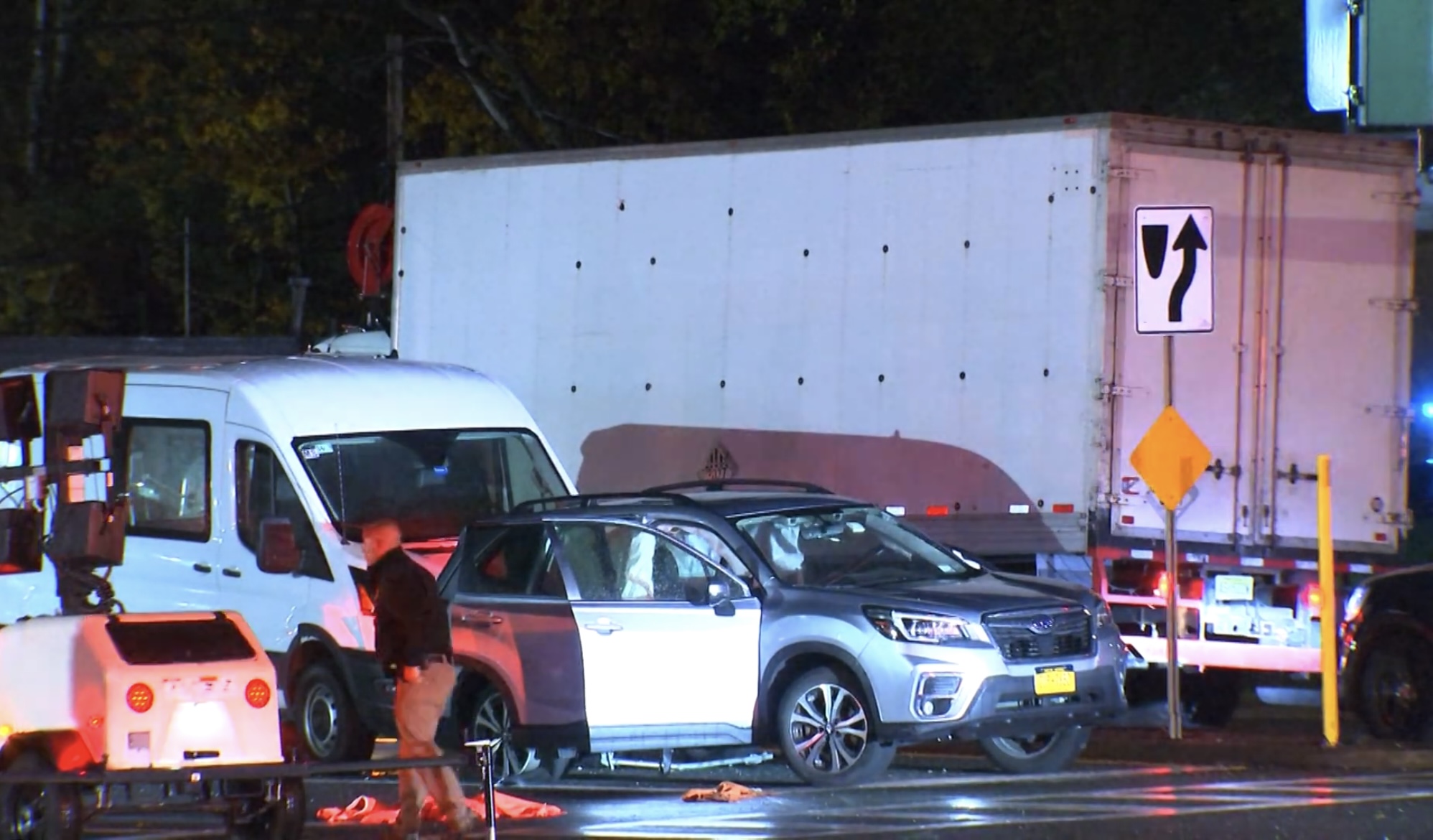 BLAUVELT, NY – On Monday November 15, 2021, at approximately 5:03PM, the Orangetown Police responded to a report of a Motor Vehicle Collision at the intersection of State Route 303 and East Erie Street in the Hamlet of Blauvelt, N.Y.
VIDEO
A 2005 Mack commercial box truck operated by Andrew Roe, 29, of Middletown, NY was traveling northbound on Route 303. A 2019 Subaru Forester, operated by Seymour Whynman, 83, of Blauvelt, NY was traveling westbound on E. Erie Street. A collision occurred at the intersection and the Subaru Forrester subsequently collided with a 2020 ford transit van in the southbound left only turn lane of Route 303. Mr. Whynmn and a female passenger were transported to Nyack Hospital by South Orangetown Ambulance Corps.
It is with deep sadness we report the passing of Seymour Whynman.
This accident is currently being investigated by the Orangetown Police Accident Investigation team. Police are asking anyone who may have witnessed the collision or anyone who may have additional information to contact the Orangetown Police Department at 845-0359-3700.
Photo credit – Rockland Video