Spring Valley Police Department Officer Videoed Embracing Young Resident With Special Needs
SPRING VALLEY, NY – Spring Valley Police Officer Andre Riobe was caught on camera in a special moment giving a young boy with special needs a hug after a friendly conversation.
It is interactions like this that show the other side of being a police officer. The smile on the young boys face is priceless. Moments like this show the best in humanity.
"We have some of the best Police Officers right here in the Village of Spring Valley. Thank you Officer Andre Riobe for your services and for being a role model.
"Sometimes all you need is a hug from the right person…and all your stress will melt away." said Sabrina Charles Pierre.
DA Walsh Announces Daniel Anfang as Detective Lieutenant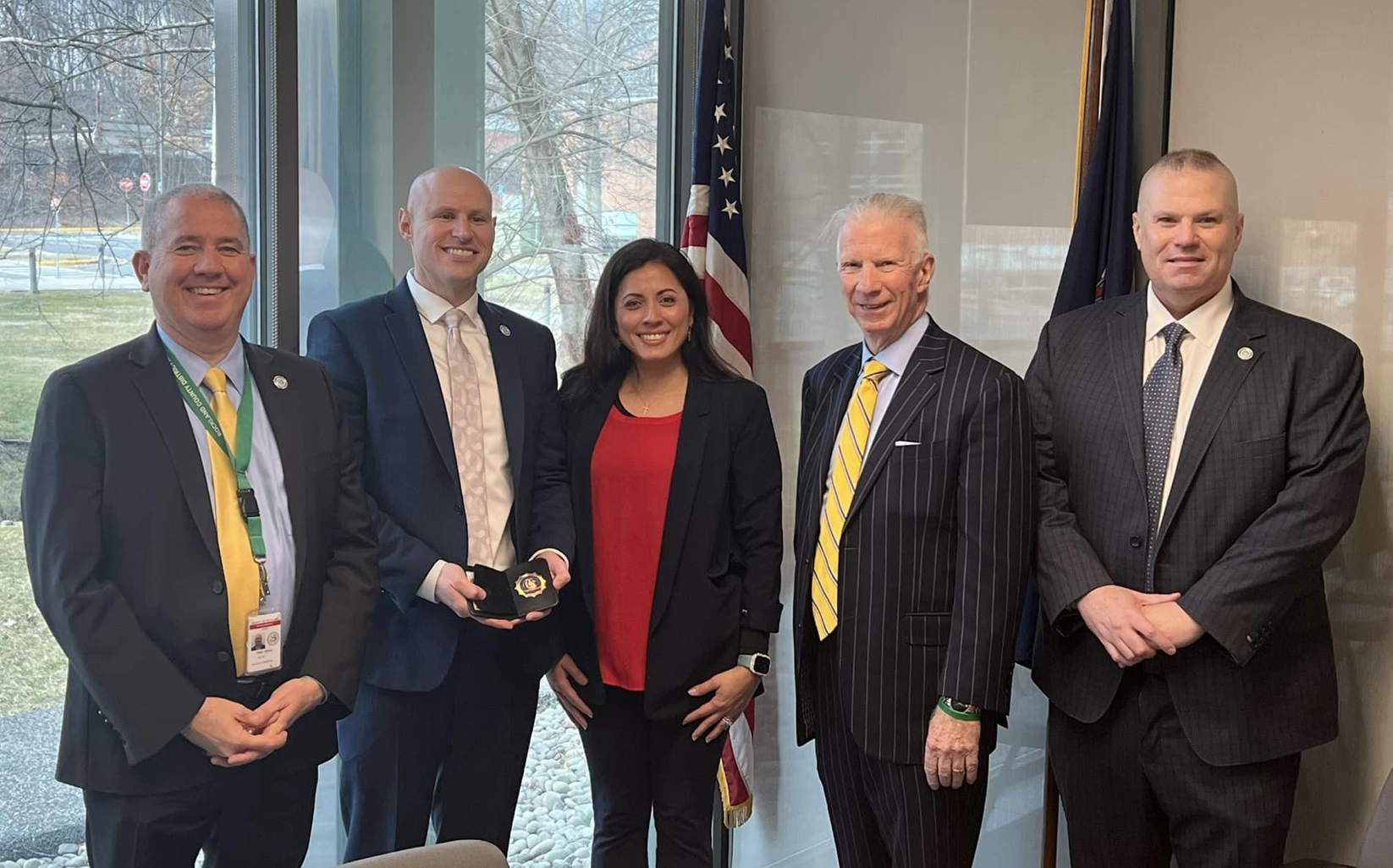 DA Walsh Announces Daniel Anfang as Detective Lieutenant
Lt. Anfang has a distinguished career serving in various leadership roles in the military and law enforcement before joining the Rockland County District Attorney's Office. Lt. Anfang served in the United States Marine Corps and the United States Navy. He would then join the NYPD and rise the ranks to detective investigator and work in various intelligence bureaus. Anfang then joined the
Haverstraw Police Department
where he has worked the last five years. During his time at Haverstraw PD, he worked directly with community organizations and members to identify public safety concerns.
Lt. Anfang brings a great deal of experience and expertise to the RCDAO and will play an important role in our goal of keeping the residents of Rockland County safe and pursuing justice on behalf of the victims.
Town of Ramapo welcomes two new members to their department