SHOCK: Photos of Roaches in Clarkstown North Locker Room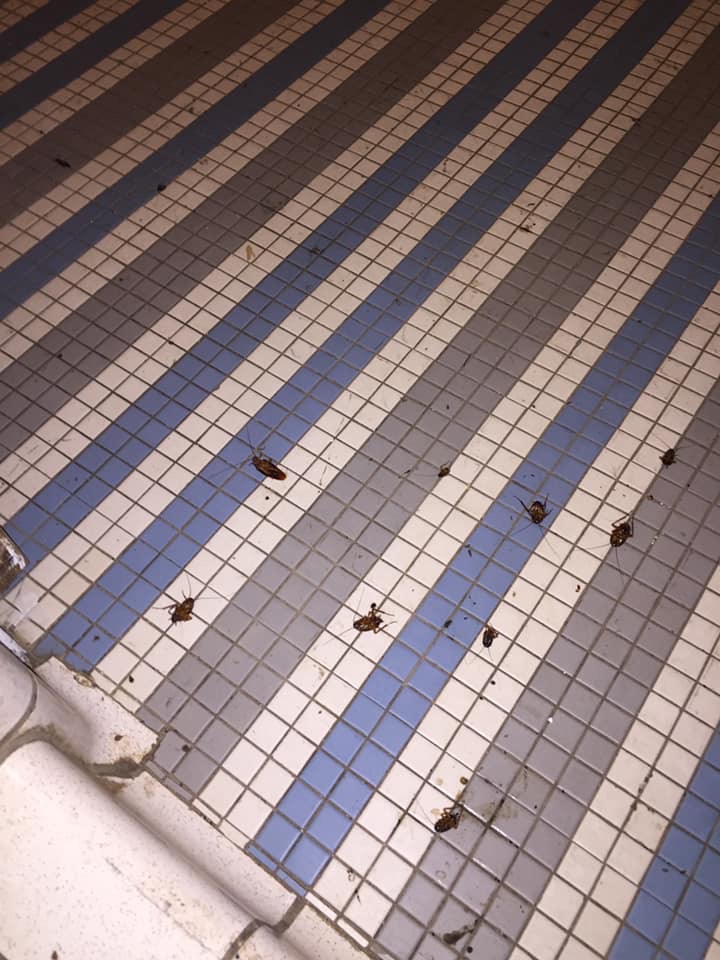 CLARKSTOWN – Multiple posts by various Clarkstown community members show an infestation of roaches in the Clarkstown North High School Boys locker room.
According to the intial post, the roaches were discovered while the Felix Festa Boys Lacrosse team were using the lockers for a game vs Tappan Zee. Statement from CCSD Superintendent Cox below.
– – – – – – – – – – –
Pest Management Update
Dear North High School Community,
I am writing to review the District's approach to pest management. It is important to note that the New York State Education Department (NYSED) has very specific guidelines and regulations that guide school districts. Specifically, they prescribe an Integrated Pest Management (IPM) protocol that prioritizes the health and safety of students while balancing the use of pesticides to reduce pest populations to acceptable levels.
As mandated by NYSED, CCSD administers a comprehensive IPM program. In 2014, we asked Cornell University College of Agriculture and Life Sciences to do a review of our IPM program, specifically as it relates to North High School due to its unique building construction. The steam tunnels at North create a pest management challenge as they are small, dark and damp creating conditions conducive to pest propagation. Cornell has a cooperative relationship with NYSED and the Department of Environmental Conservation, and is a leading authority on the practice of IPM.
As confirmed by this Cornell review, our IPM process at North High School includes, among other things, weekly monitoring inspections and specific periodic chemical treatment of the steam tunnels. The chemicals meet the NYSED requirements for pesticide use in school buildings. As a result of our approach, the number of complaints to the building principal and custodial staff at North High School has been reduced. As stated above, due to the unique building construction at North, this will remain a challenge and require a continued focus on our IPM actions.
As many of you know, yesterday a photograph was posted on social media showing an athletic storage room which had several dead insects. It is likely they found their way into the room through an unused floor drain and died as a result of the IPM program. Subsequently, the drain has been sealed to prevent insects from entering the room and this room has been cleaned.
IPM will only succeed if the entire school community understands, supports, and consciously works to make the program a success. We appreciate your continued partnership.
Sincerely,
Mr. Martin D. Cox
Superintendent of Schools
Matthew Ryder, Retired Orangetown PD Detective, Named Director of Rockland County District Attorney's Drug Task Force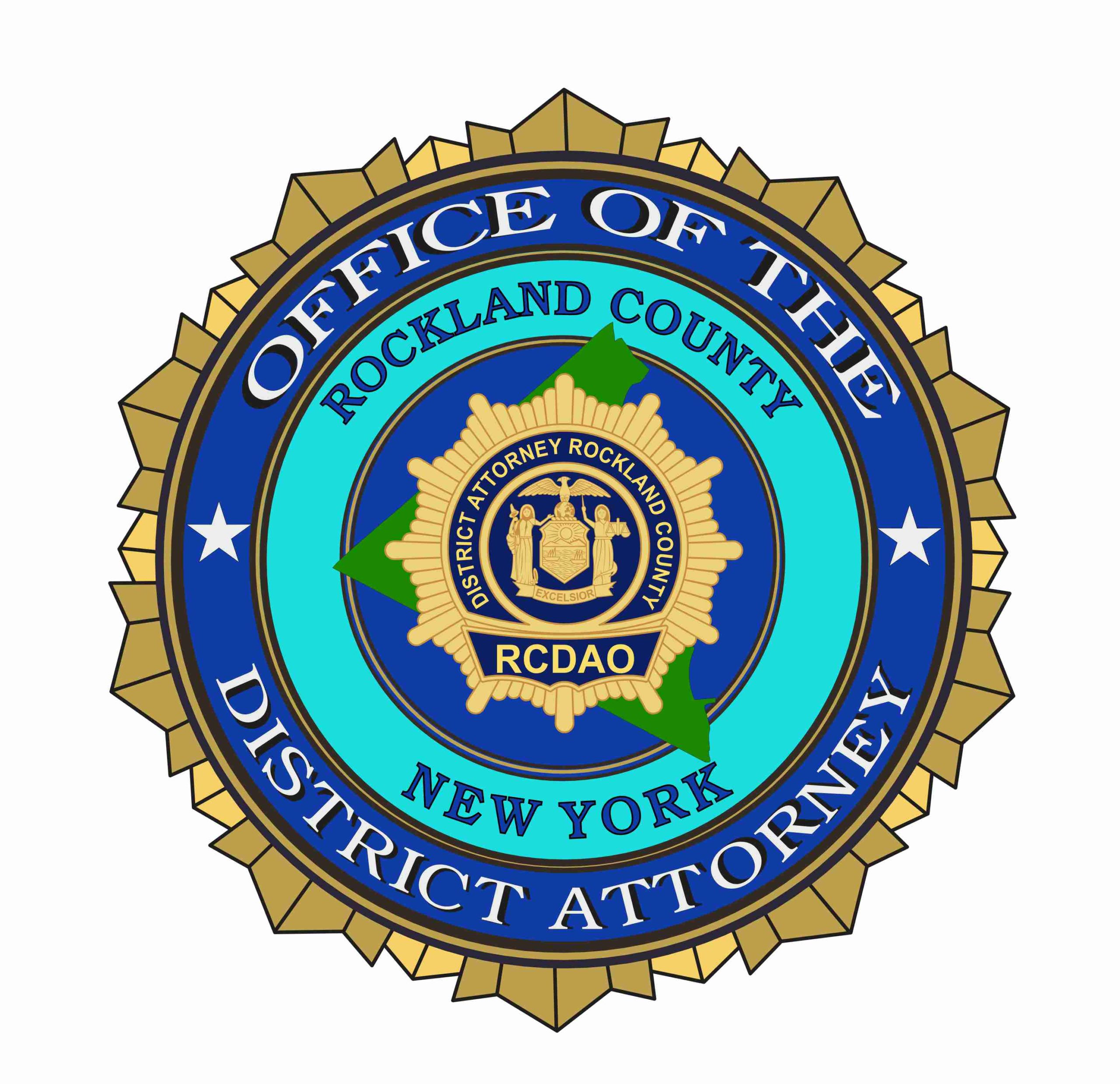 NEW CITY, NY – Rockland County District Attorney Thomas E. Walsh II announced retired Orangetown Police Detective Matthew Ryder as the new Director of the Rockland County District Attorney's Drug Task Force. Director Ryder brings more than thirty years of law enforcement and narcotics investigative experience to his new position. He will be tasked with combating the deadly opioid epidemic that has killed over 100 Rockland residents in the past two years.
Ryder started his law enforcement career with the Nyack Police department in 1990 and after the disbandment of that agency, he was hired by the Orangetown Police Department in 1991. He has distinguished himself as an extremely well-respected detective and has received numerous awards and commendations for his outstanding police work and investigations. For the past five years he was assigned to the DEA Task Force in the Hudson Valley Region. While assigned there, he supervised numerous large scale drug investigations and built a rapport with local, state and federal agencies in our area. Those relationships will be an essential part of his new assignment and to our common goal to work together with multiple agencies in order to expand the size and scope of narcotic investigations.
The Rockland County District Attorney's Drug Task Force is an investigative narcotics unit that consists of investigators of the Rockland County District Attorney's Office, participating Rockland police departments and an agent from the Department of Homeland Security.
District Attorney Thomas E. Walsh, II. said, "I'm so pleased to announce the hiring of Matt Ryder as the new director of the Drug Task Force. Matt brings experience, knowledge and respect that will enable him to work with law enforcement and the community.  He is a leader committed to serving the residents of Rockland County and the communities impacted by drugs in their neighborhoods. He will lead our multi-agency unit to fight against the opioid epidemic that plagues our county. "
Legislators Reichlin-Melnick, Skoufis, Zebrowski Announce Legislation Requiring State-run Vaccination Centers in Rockland County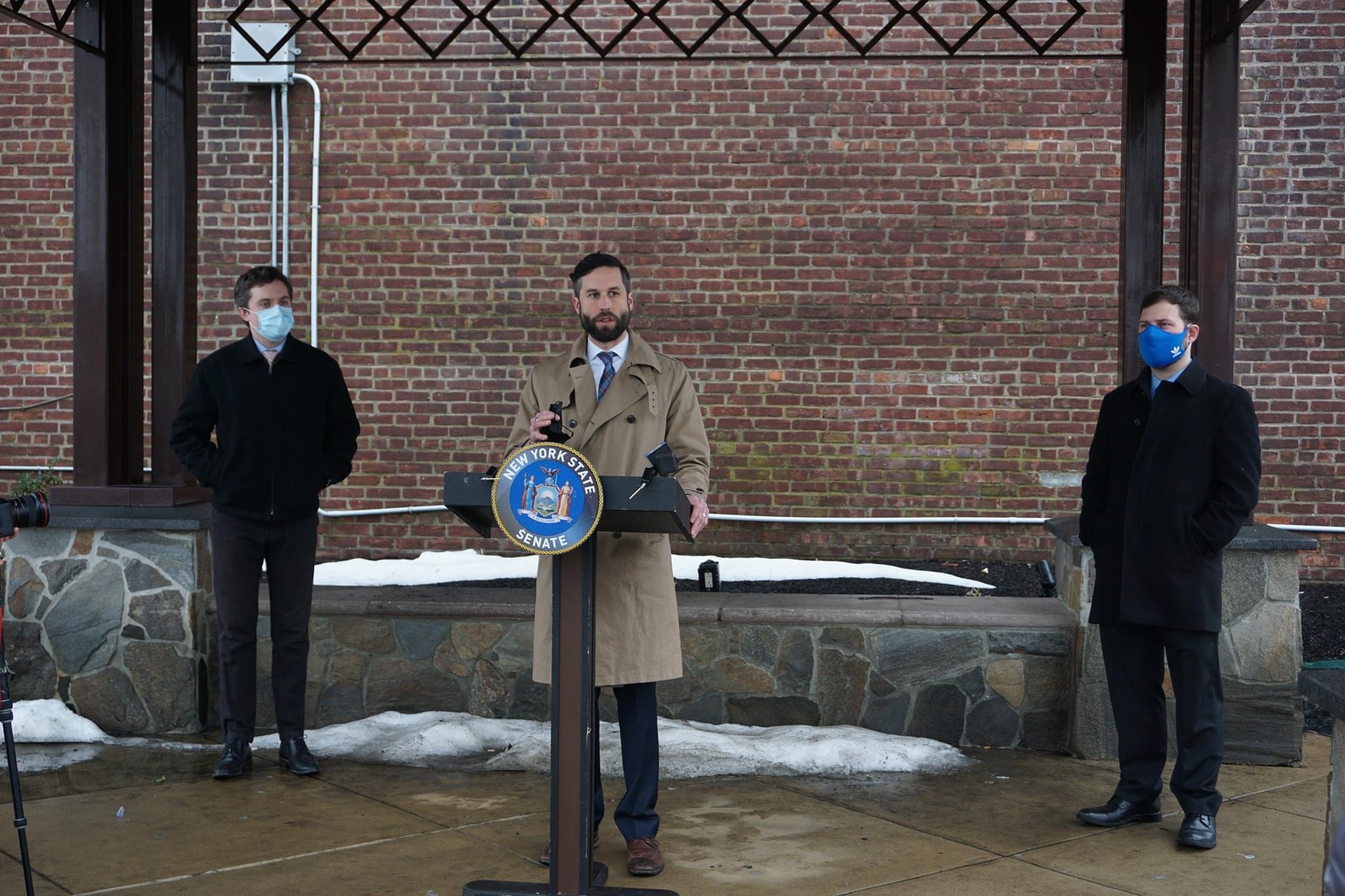 NEW CITY, NY – State Senator Elijah Reichlin-Melnick, State Senator James Skoufis, and Assemblyman Ken Zebrowski announced on Monday morning they have introduced new legislation that would require the state Department of Health to open state-run vaccine clinics in Rockland and Orange counties. Specifically, the bill would require the Department of Health to open vaccination centers in any county outside of New York City with a population of 300,000 or more within 30 days. At this time, Rockland and Orange are the only counties with populations over 300,000 that do not have state-run vaccination centers.
Senator Elijah Reichlin-Melnick said "For months I have been calling on the state to step up and provide equity of access to the residents of Rockland county who have been hit hard by COVID. We need a state-run vaccination site west of the Hudson River and we need it now. That is why I am proud to introduce this bill with my colleagues that will require the Department of Health to open a state-run vaccine clinic in Rockland within the next thirty days. Rockland County's population is the 8th largest in the state, it is absurd that more than two months into the vaccination effort, there is still no state-run vaccination center serving Rockland residents."
Senator James Skoufis said "The lack of access to vaccines in Rockland and Orange Counties is beyond shameful. Hundreds of constituents, many of whom are seniors – the most vulnerable to this virus – are reaching out to my office every single day for help in navigating the system. I have been having productive conversations with the Department of Health in establishing a state-run vaccination site in Rockland and Orange counties and, alongside my colleagues Senator Reichlin-Melnick and Assemblymember Zebrowski, I won't stop fighting until our residents are prioritized."
Assemblyman Ken Zebrowski said "Rockland was one of the hardest hit areas by COVID in the State and now our residents continue to suffer through the vaccine distribution process. I have been calling for a state-run vaccination site since day one of the roll out, and today, enough is enough. Scheduling an appointment for a life-saving vaccine shouldn't be left to luck or similiar to attempting to buy a hot ticket on Broadway. Today, my colleagues and I demand vaccine equity in NYS and that starts with establishing state-run sites in Rockland and Orange Counties that will vastly improve the scheduling process for so many that have felt left in the dark."
Residents of Rockland and Orange County who are only eligible for the vaccine at state-run facilities have had to travel long distances to get it – greatly decreasing equity of access as public transportation options are limited and pose a higher risk of COVID-19 infection. Senior citizens who cannot access state-run facilities have been left to navigate a procedural maze, calling up to a dozen or more pharmacies a day trying to find vaccine appointments.
On January 15, 2021, in response to vaccine shortages around the state and the creation of state-run vaccination clinics in New York City, Albany, and Westchester, Senator Reichlin-Melnick, Assemblyman Zebrowski, and Assemblyman Michael Lawler released a statement calling on the Department of Health to open a state-run vaccination clinic in Rockland County.