Former Clarkstown Teacher Arrested on Various Charges Stemming from Misconduct with 15-Year-Old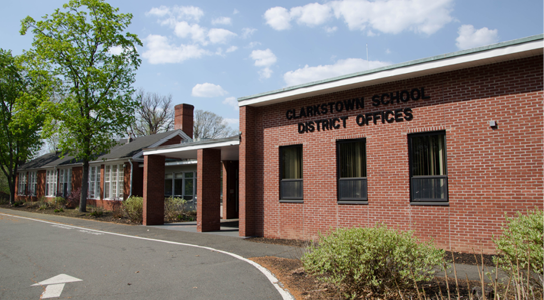 NEW CITY, NY – On May 10, 2021, the Clarkstown Detective Bureau arrested, Ms. Samantha Silberman a 30-year old female, on various charges stemming from misconduct with a juvenile.
Ms. Silberman is accused of abusing a 15-year old victim during late 2019 and early 2020. Police are not releasing further information pertaining to the victim due to their age.
Samantha Silberman, a former teacher within the Clarkstown Central School District, was charged with 1 count of Endangering the Welfare of a Child (misdemeanor) and 1 count of Sexual Abuse in the 3rd (misdemeanor). Ms.
Silberman was arraigned in Town of Clarkstown Justice Court by Judge Ascher, the defendant was released pending a future court appearance on June 7, 2021.
The Clarkstown Detective Bureau continues to investigate this incident and is asking anyone with information to contact the department at (845)639-5840.
Rockland County Executive Day: Deny Robert McCain Parole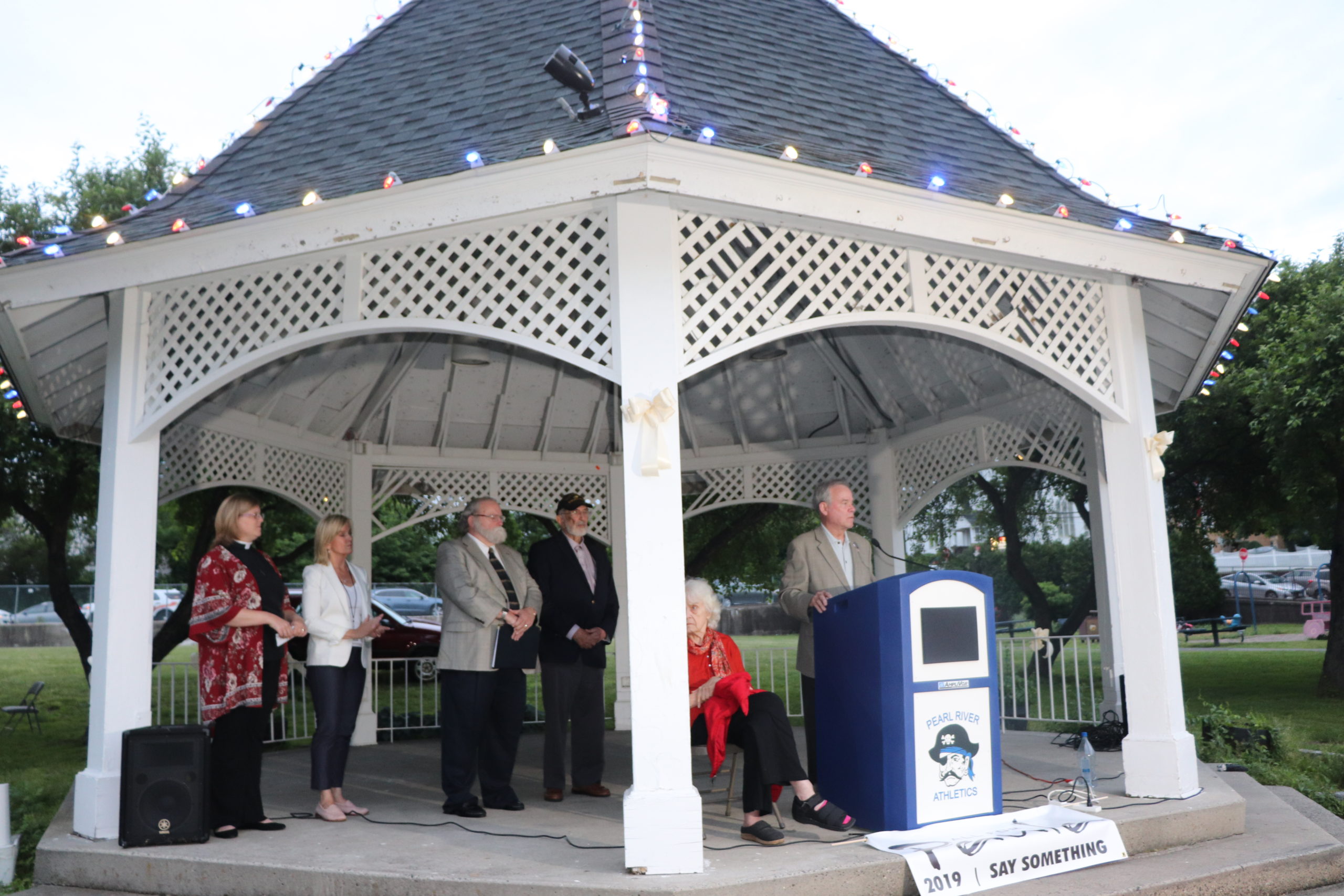 NEW CITY, NY – Rockland County Executive Ed Day wrote to Chairwoman Tina Stanford of the New York State Board of Parole to request that the Board deny parole to child killer Robert McCain.
"Let us not forget that this man, Robert McCain, was the initial assailant of Paula Bohovesky, caving her head in with a piece of concrete before sexually assaulting her and leaving her to die. This monster does not deserve to walk free on our streets while our community still suffers from the loss and pain he caused. He committed murder, a crime of permanency, and should be permanently in jail," wrote County Executive Day in the letter.
The full letter can be read below: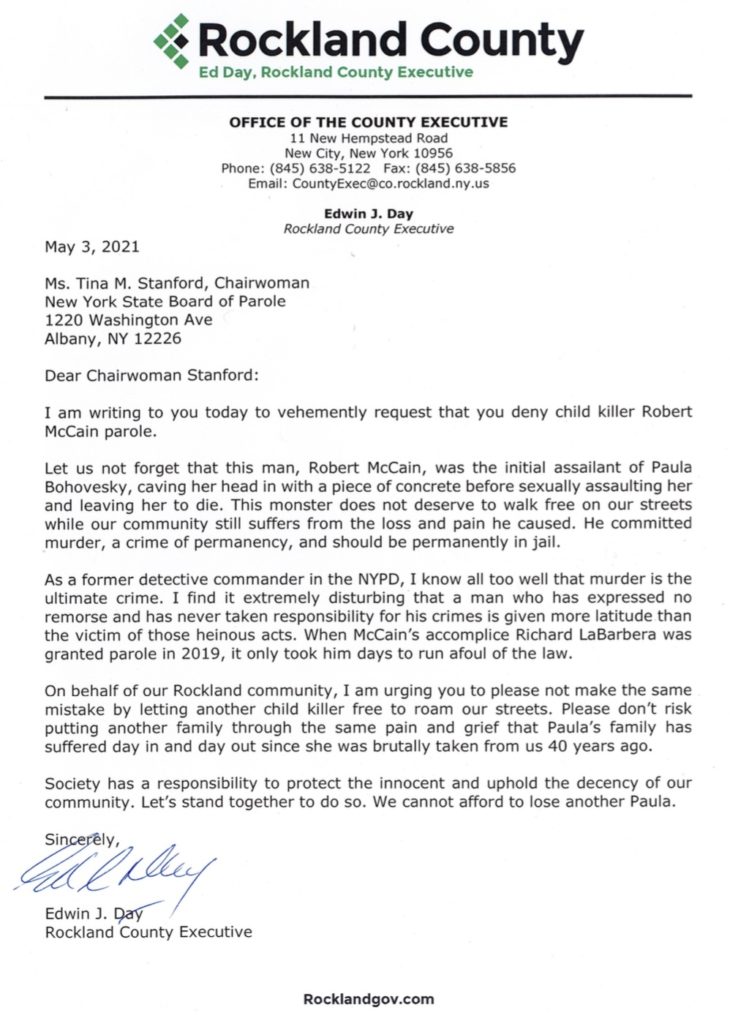 VIDEO: Paula Bohevesky Peaceful Demonstration in Pearl River, New York – June 16, 2019.