TAPPAN, NY – Service for Tappan Fire Department Life Member Franklin H. Knower Jr..
Over his nearly 52 years with the Volunteer Fire Association of Tappan, Frank served as Financial Secretary, Vice President, President, Captain of the Fire Police, and Lay Chaplain.
Frank's dedication to the fire service extended beyond Tappan, and he maintained an active role in the RCVFA (Past President), HVVFA (Past President & Former Director), NYS Fire Service Council and NYS Fire Chaplains Association (Past President) until his health no longer allowed it.
Video from September 12, 2020.
Last Call for Rockland EMT David Schneebalg
In Memory of Rockland EMT LT. Moshe Herzog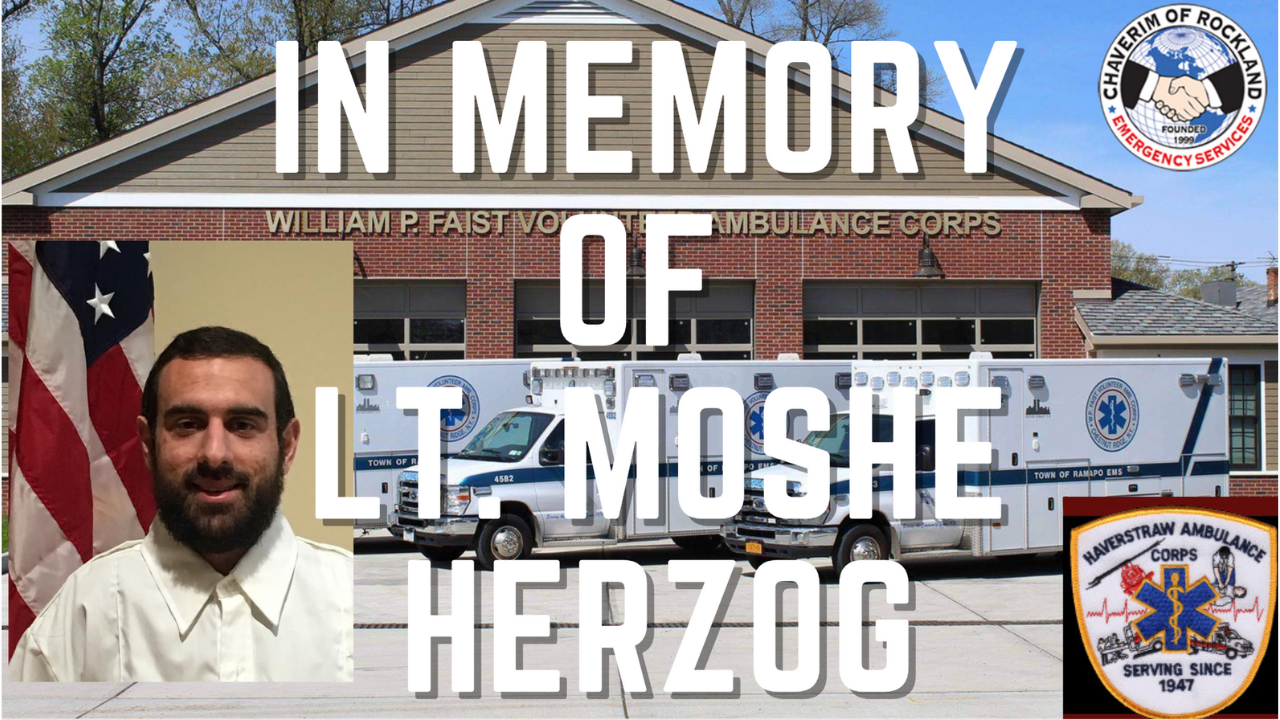 CHESTNUT RIDGE, NY – In memory of William P. Faist EMT Lieutenant and Chaverim of Rockland volunteer Moshe Herzog.
Herzog was a member of the Haverstraw Ambulance Corps. He along with fellow EMT David Schneebalg tragically died in a car accident with a tractor-trailer on the New York State Thruway near Suffern on September 22, 2020.