Senator Skoufis Touts $352K in Emergency Response Grants for Rockland County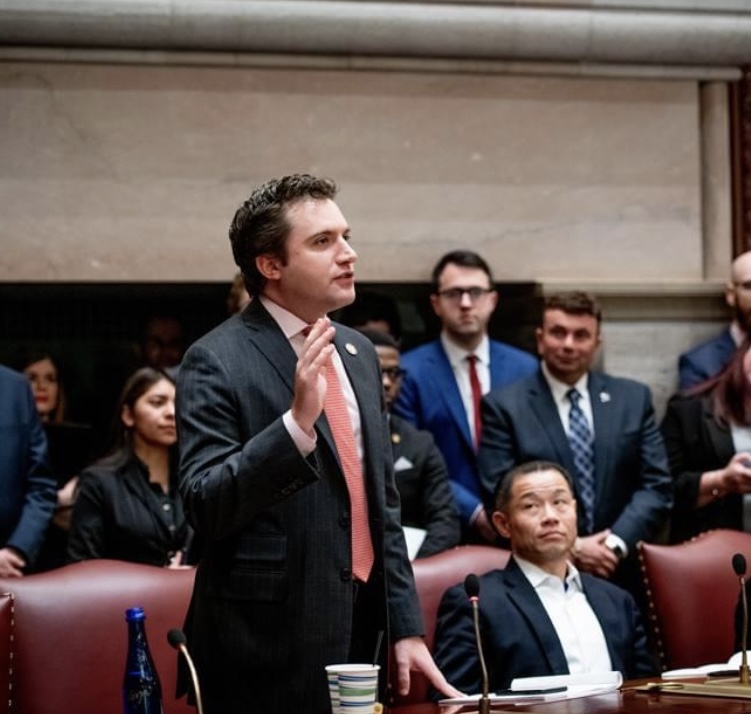 HAVERSTRAW, NY – Senator James Skoufis touted a $351,925 grant to Rockland County to support its emergency response operations and make critical improvements to 9-1-1 dispatch functions. The funding, announced Friday, will be administered by the State Division of Homeland Security and Emergency Services.
"Rockland County is more than deserving of this critical funding," said Senator Skoufis. "Our emergency service providers are on the front lines every day, responding to what may ultimately be life-and-death situations, in often unpredictable circumstances. Improving our communications infrastructure will save more lives while making the work of our dispatchers and first responders faster and more effective."
"These funds help recipients make important upgrades such as text-to-9-1-1 and implement other next-generation 9-1-1 technology so they're ready to handle calls for help and to dispatch first responders immediately," said Patrick A. Murphy, Commissioner of the Division of Homeland Security and Emergency Services. "Since 2014, the state has distributed approximately $60 million to help our local partners improve their public safety answering point capabilities."
Clarkstown Resident Rescue of a Baby Deer Goes Viral, Recognized by Supervisor Hoehmann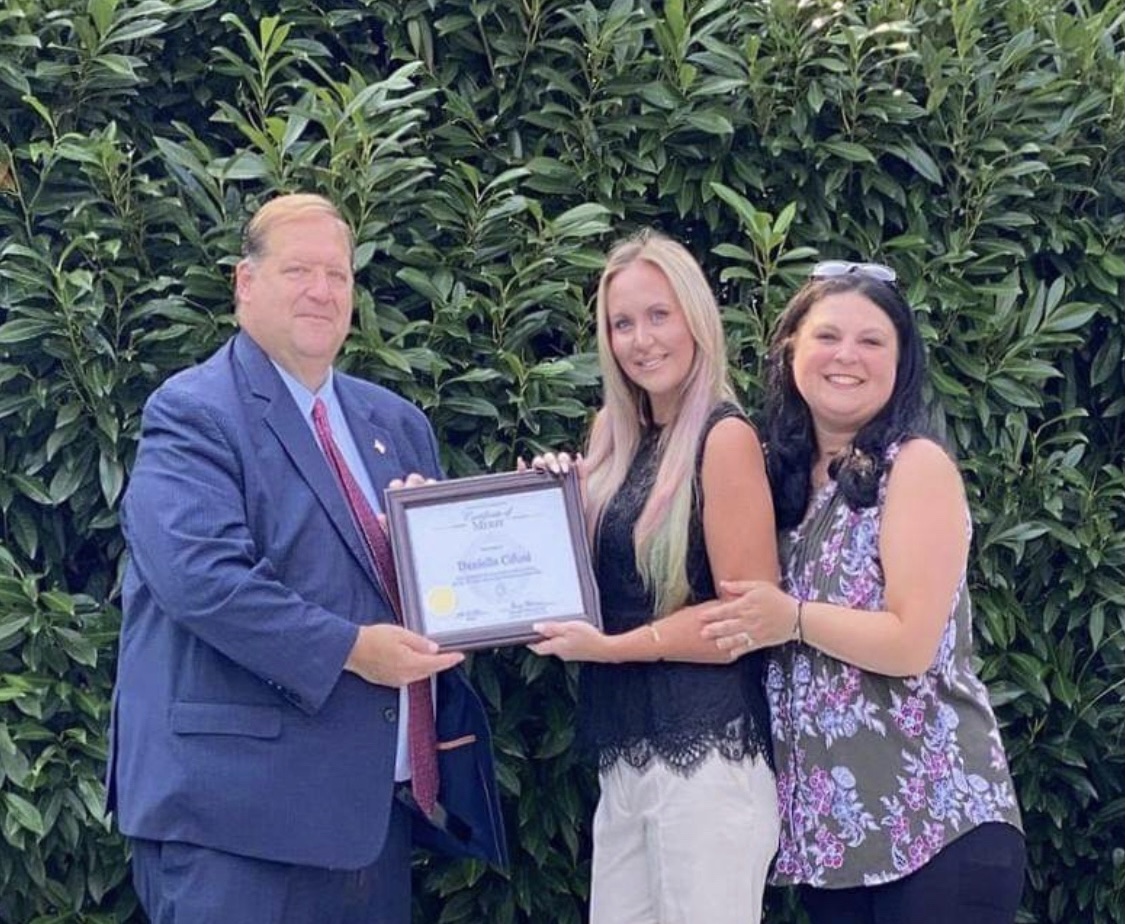 NEW CITY, NY – Clarkstown's Danielle Cifuni Rescue of a Baby Deer Goes Viral, Recognized Today by Clarkstown Supervisor George Hoehmann.
Lauren Marie Wohl, the admin of the popular Town of Clarkstown community group – Clarkstown Community Uncensored posted the story of a New City mom who jumped right into action saving a baby deer who was drowning in her pool. Wohl's post has gone viral with over 1,000 likes on Facebook and the story being featured on almost every major NYC news station.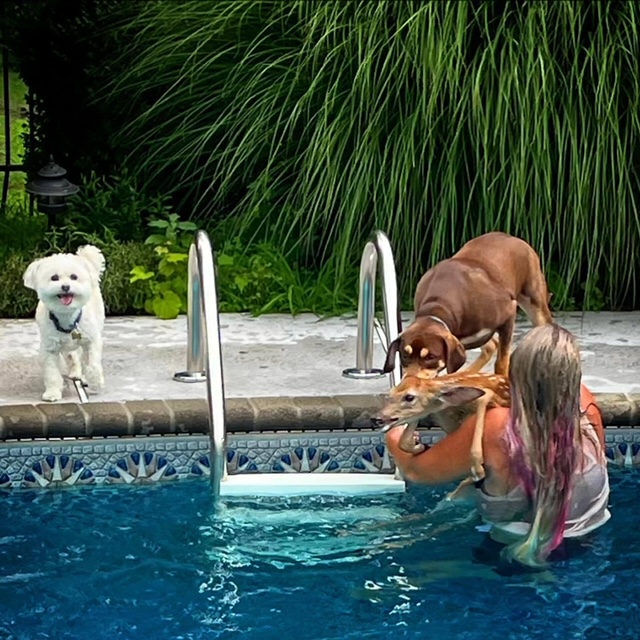 Today, Town of Clarkstown Supervisor George Hoehmann thanked Danielle and presented her with a certification of merit on behalf of the town.
You can read the full story below-
The baby deer broke the fence around the pool by slamming into it several times (very determined little baby deer)! The deer then fell into the pool. Danielle saw the deer drowning so she jumped into action to remove it from the pool. The deer was okay but crying after Danielle removed it from the pool. The mommy deer heard her baby and came out from the woods to watch. The baby deer is fine and went off with her mommy back into the woods! Danielle has a few hoof bruises but she said she is just happy the deer is okay and back safely with it's mom!
Great job Danielle! 🦌
COVID-19 Delta Variant Confirmed in Rockland: Rockland DOH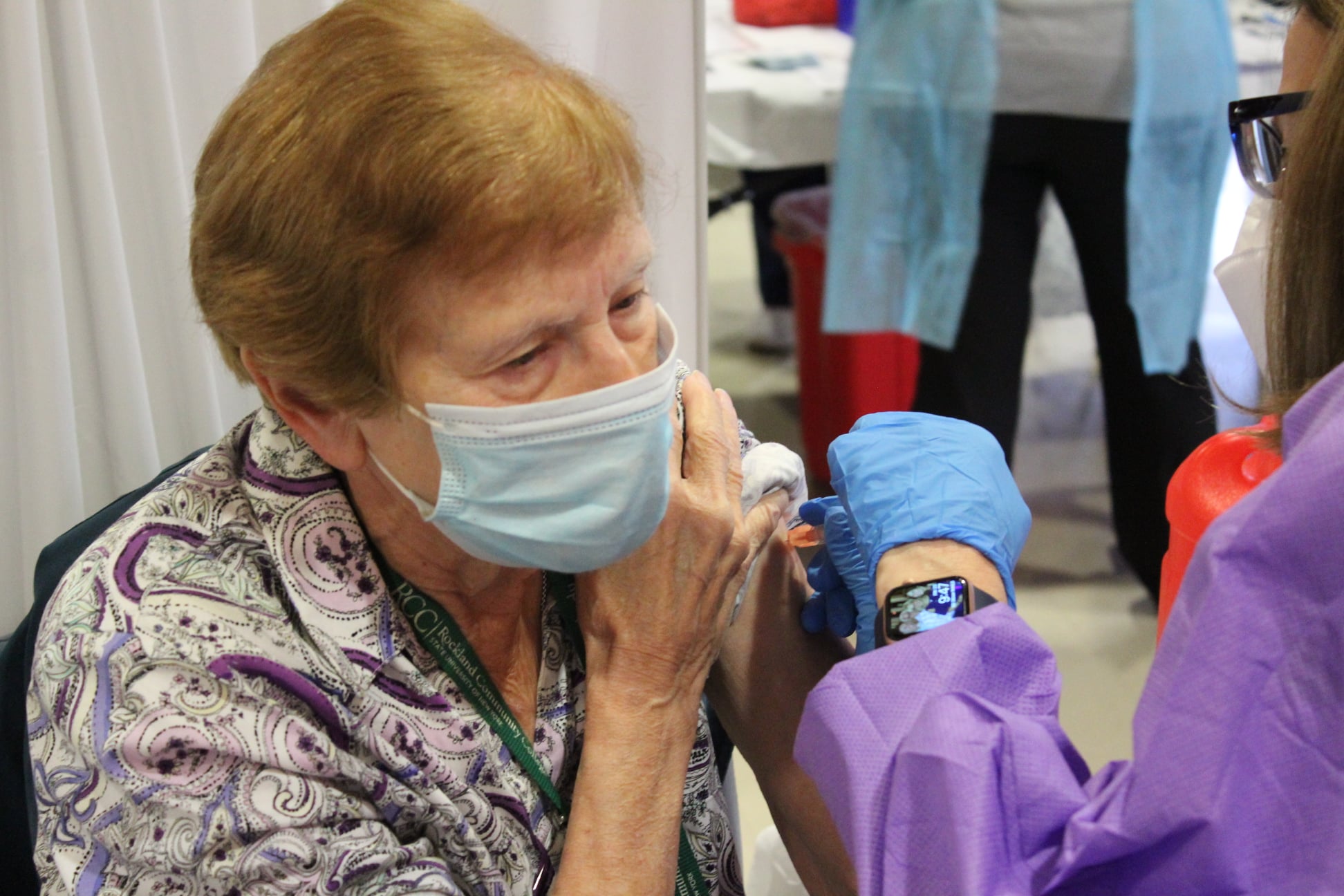 NEW CITY, NY – Rockland County officials announce that at least four cases of the highly contagious Delta (B.1.617.2) variant were confirmed to be in our community during the second week of July. Cases and the positivity rate in Rockland have increased over the last several weeks, likely due to the Delta variant.
County Executive Ed Day and County Health Commissioner Dr. Patricia Schnabel Ruppert are urging unvaccinated residents to get vaccinated for COVID-19 as soon as possible.
COVID-19 continues to spread in the United States and constantly changes through mutation, with new virus variants expected to occur. Multiple variants of the virus that causes COVID-19 have been documented in the United States and globally during this pandemic.
Classified by the Centers for Disease Control and Prevention (CDC) as a variant of concern, the Delta variant, initially detected in India and first detected in the United States in March 2021, is now the dominant form of COVID-19 cases in the U.S. This variant seems to spread more easily and quickly than other strains, leading to more cases of COVID-19. The Delta variant also impacts younger age groups more than previous strains, as more young people are getting sick and hospitalized with COVID-19. An increase in the number of cases will lead to more hospitalizations and potentially more deaths.
"All COVID-19 vaccines authorized for emergency use in the United States have proven extremely safe and effective at preventing serious illness, hospitalization, and death from COVID-19, including against variants of concern such as Delta. The antibody responses generated from the vaccine are much stronger and more consistent than immunity after a natural COVID-19 infection, making it even more important to get a vaccine, even if you've already had COVID-19," said County Health Commissioner Dr. Patricia Schnabel Ruppert.
Nearly all recent COVID deaths have been in unvaccinated individuals. The CDC is now calling the COVID-19 pandemic a "pandemic of the unvaccinated." Those who are unvaccinated and not practicing public health measures such as wearing a mask indoors, staying at least 6 feet apart, and avoiding crowds, have the greatest risk of becoming seriously ill or dying, which is why the Rockland County Department of Health (RCDOH) urges all eligible individuals to get vaccinated as soon as they are able.
"With recent COVID deaths and hospitalizations nationwide made up almost entirely of those who are unvaccinated, I strongly urge those who have not yet gotten the shot to reconsider and do so now. These numbers are compelling, and we must act to protect ourselves, our family and our entire community from further harm," said County Executive Ed Day.
If you're already vaccinated, please talk to your unvaccinated friends or family about the dangers of the Delta variant and the importance of getting vaccinated before it's too late. Anyone with questions or concerns about the vaccines should talk to their doctor.