Senator Skoufis Launches "Project Gratitude" Throughout 39th Senate District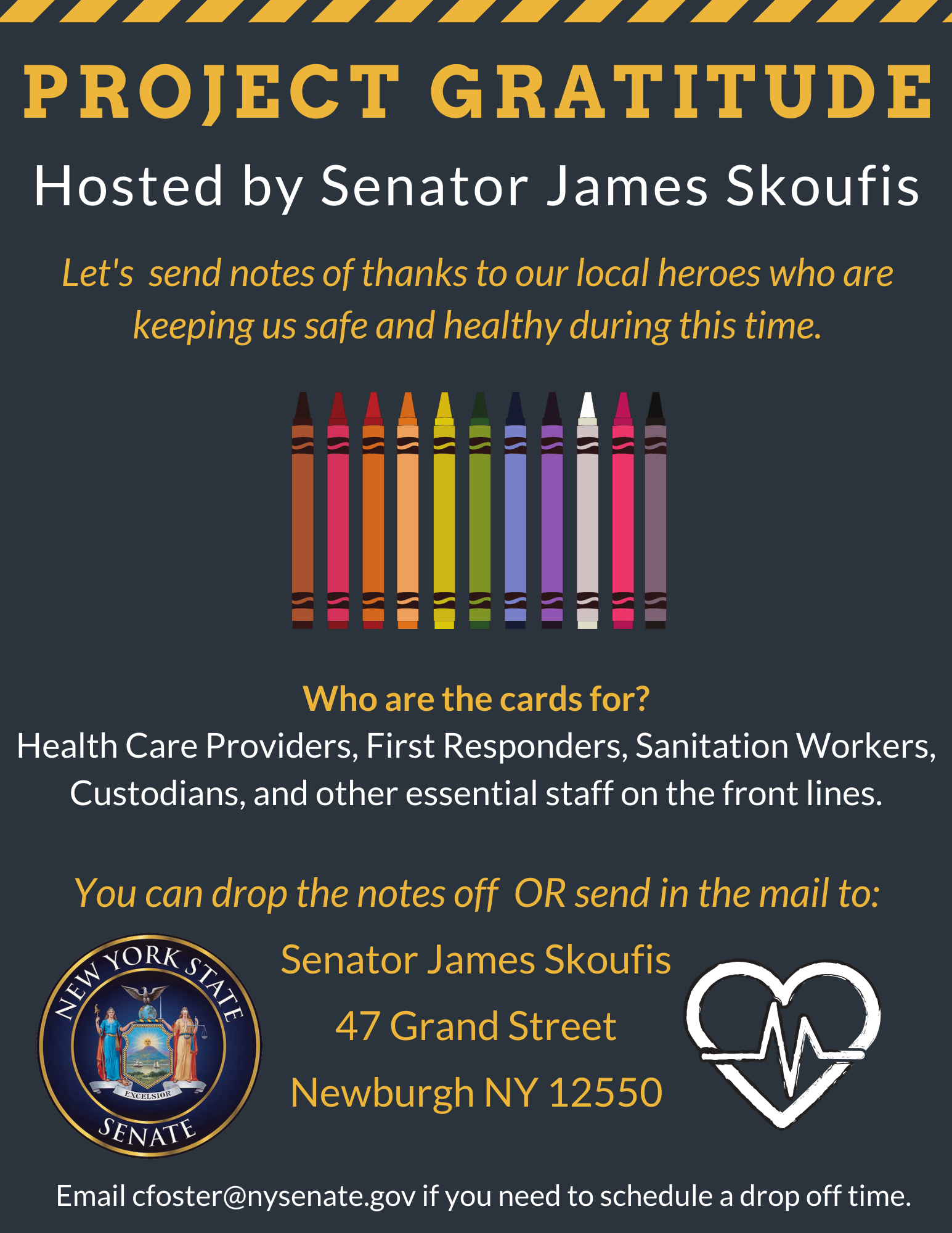 Senator James Skoufis (D-Hudson Valley) launched a community initiative called "Project Gratitude." Through this project, Senator Skoufis is asking students who are now home from school to take a moment to write a card to local heroes keeping us safe and healthy during unprecedented times.
Senator Skoufis reached out to school district superintendents and librarians across the district and distributed a suggested letter-writing outline encouraging students to think about the impact of first responders, sanitation workers, custodial staff, caregivers, health care professionals, and all the people fighting on the front lines of this pandemic.
Senator Skoufis said, "I'm launching Project Gratitude as a way for our community to take an extra moment to pause and think about how these selfless individuals are keeping us functioning as a society. During the 9/11 tragedy, as the rest of us were running away from the crisis unfolding, firefighters, police officers, and all our first responders were running towards the towers to save fellow New Yorkers. Today, in 2020, our essential workers are the individuals running towards this crisis; they are the local heroes of our time and they deserve our unwavering gratitude."
Senator Skoufis is using his Newburgh office as the distribution location and is asking folks to email [email protected] to coordinate a drop-off time, or mail the letters directly to his district office at 47 Grand Street Newburgh, NY 12550. Attached please find the promotional flyer with details about Project Gratitude.
Over 500 Turkeys Distributed to Families in the Village of Spring Valley for Thanksgiving Day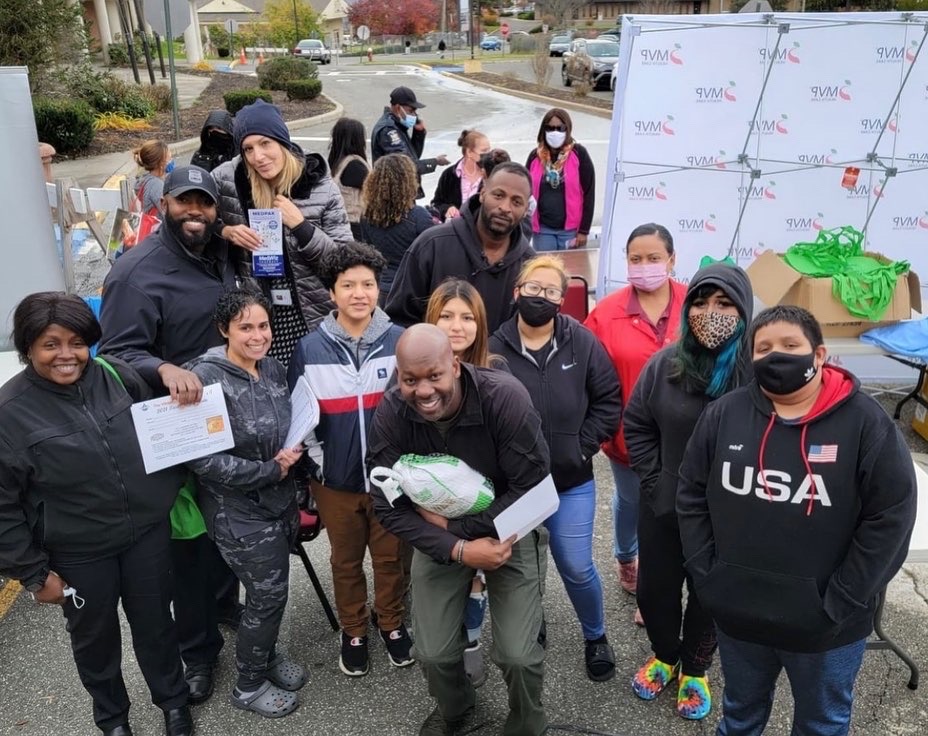 Over 500 Turkeys Distributed to Families in the Village of Spring Valley for Thanksgiving Day.
"This is the SEASON of GIVING and being THANKFUL! Remember that Thanksgiving is a joyous invitation to shower the world with love and gratitude. When we give cheerfully and accept gratefully, everyone is blessed." said East Ramapo School Board Member Sabrina Charles Pierre.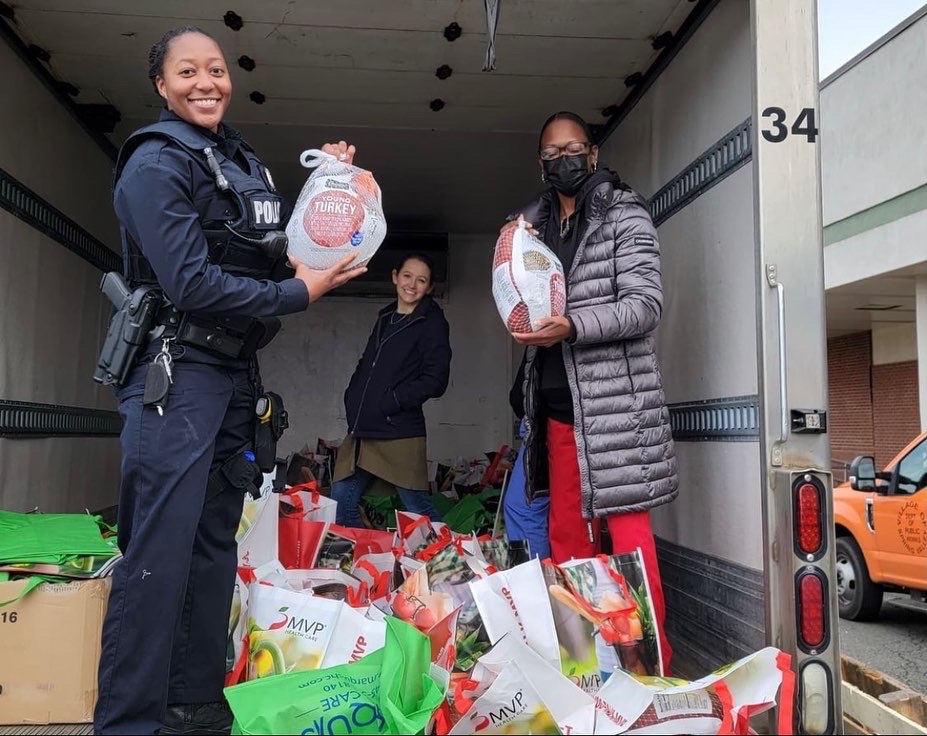 Great job by Sabrina Charles-Pierre, Spring Valley Police Department, and all involved. 
Sons of Italy Meatball Contest Raises $7,000 for Medical Expenses for Local Family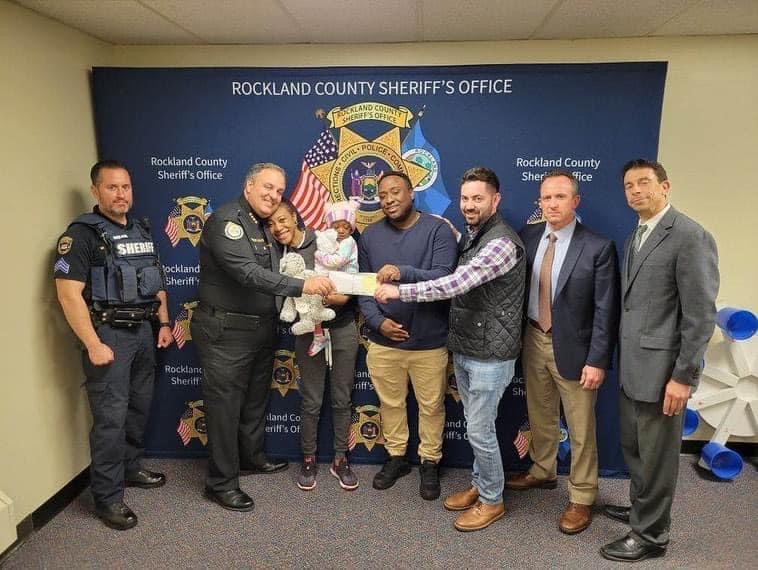 Assemblyman Lawler and Sheriff Falco presented 2-year old Jhanaè Fairclough and her parents Kirk and Jodi Ann with the proceeds raised from the recent Meatball Contest hosted by the Blauvelt Sons of Italy. Assemblyman Lawler won the contest defeating Sheriff Falco for best meatballs.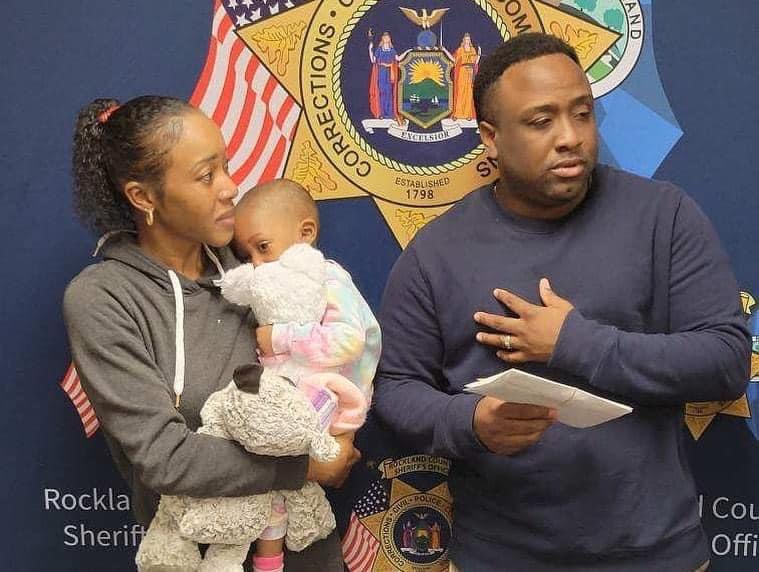 The $7,000 will help the family cover some of Jhanaè's medical expenses.
Our best wishes to the Fairclough family!