Senator Skoufis Launches "Project Gratitude" Throughout 39th Senate District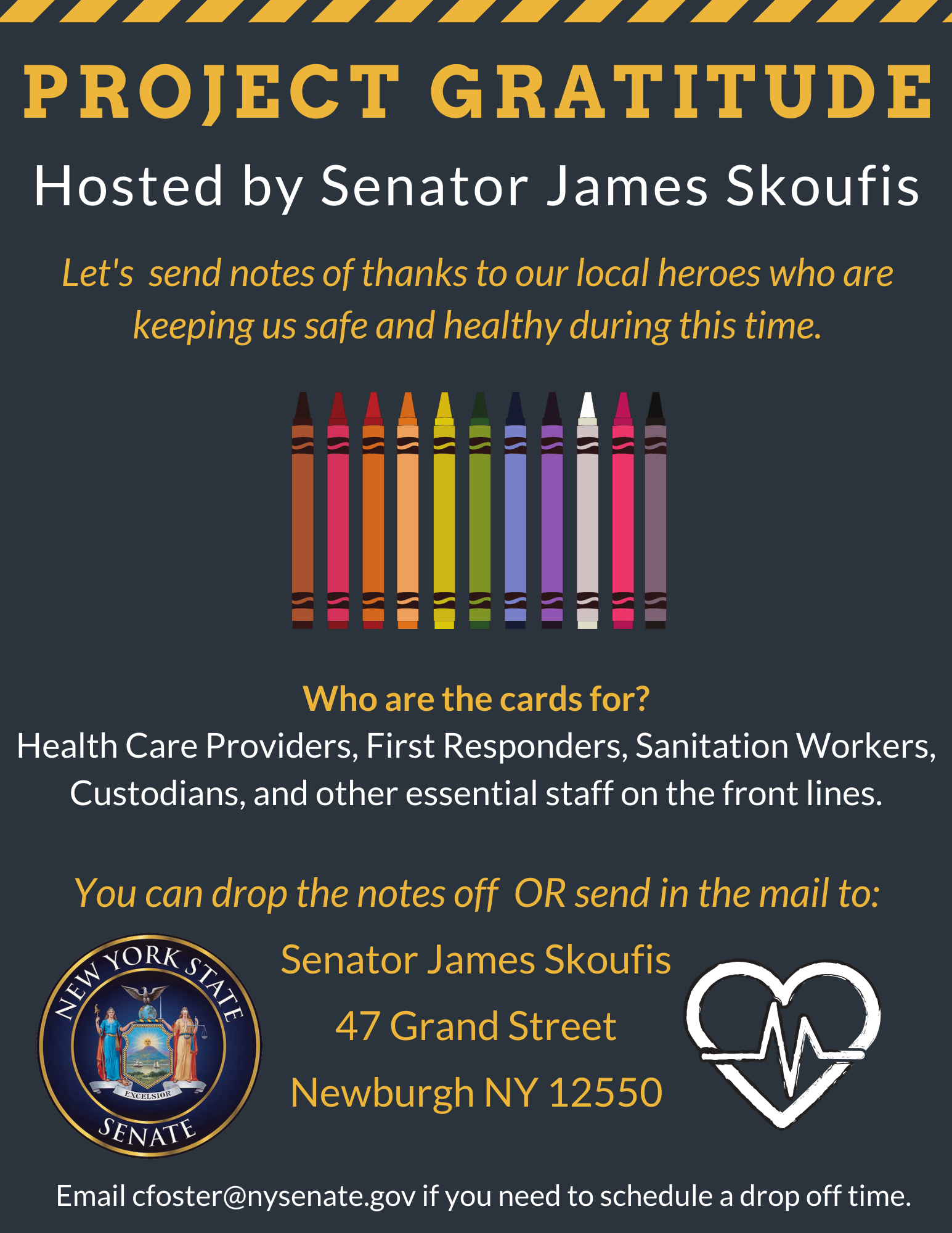 Senator James Skoufis (D-Hudson Valley) launched a community initiative called "Project Gratitude." Through this project, Senator Skoufis is asking students who are now home from school to take a moment to write a card to local heroes keeping us safe and healthy during unprecedented times.
Senator Skoufis reached out to school district superintendents and librarians across the district and distributed a suggested letter-writing outline encouraging students to think about the impact of first responders, sanitation workers, custodial staff, caregivers, health care professionals, and all the people fighting on the front lines of this pandemic.
Senator Skoufis said, "I'm launching Project Gratitude as a way for our community to take an extra moment to pause and think about how these selfless individuals are keeping us functioning as a society. During the 9/11 tragedy, as the rest of us were running away from the crisis unfolding, firefighters, police officers, and all our first responders were running towards the towers to save fellow New Yorkers. Today, in 2020, our essential workers are the individuals running towards this crisis; they are the local heroes of our time and they deserve our unwavering gratitude."
Senator Skoufis is using his Newburgh office as the distribution location and is asking folks to email [email protected] to coordinate a drop-off time, or mail the letters directly to his district office at 47 Grand Street Newburgh, NY 12550. Attached please find the promotional flyer with details about Project Gratitude.
11th Annual Blauvelt Sons of Italy Italian Feast and Carnival Cancelled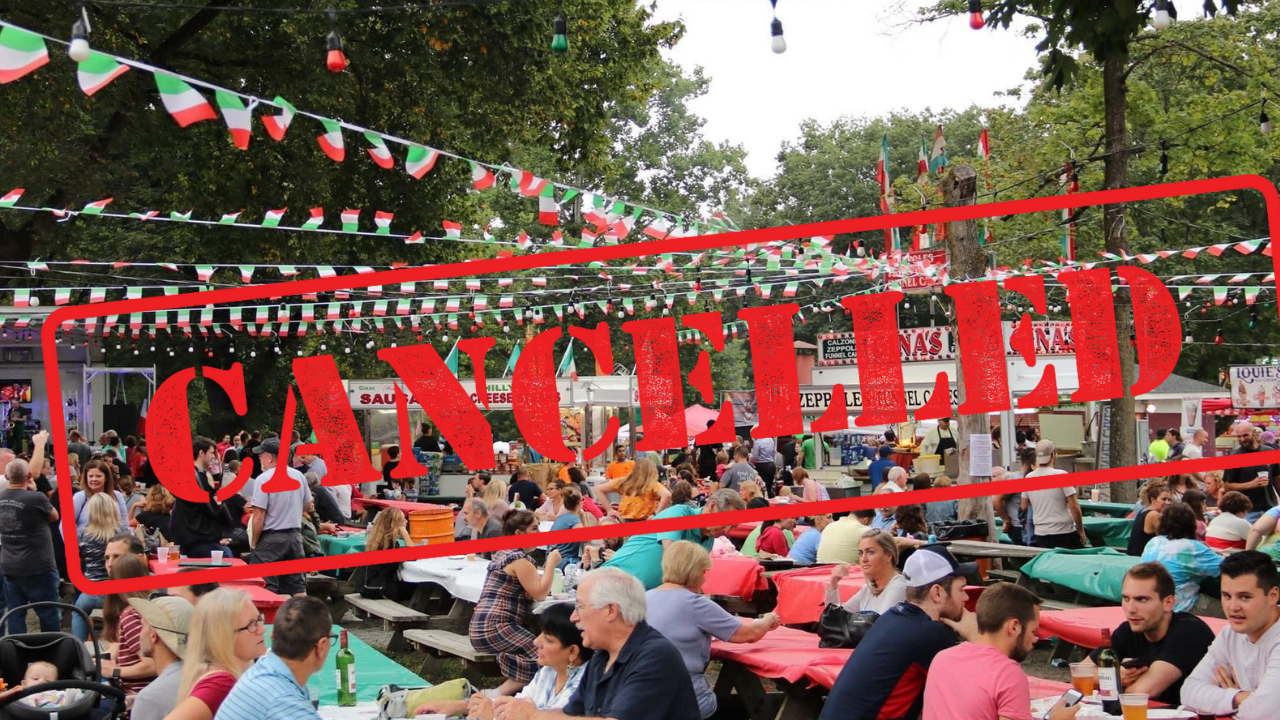 BLAUVELT, NY – In a post on Facebook, the Blauvelt Sons of Italy announced that the 11th Annual Italian Feast and Carnival scheduled for the weekend of September 16th has been cancelled due to rising number of Covid-19 cases.
The Blauvelt Sons of Italy posted the following on Facebook:
"It is will great regret that we announce that the 2021 Italian Feast is CANCELED.  The cases of COVID-19 are on the rise and there is a relatively low rate of people vaccinated in the county. We have always put the safety of our members, vendors and visitors as our top priority. We feel that this is the correct decision to make. I can't tell you how disappointed we are to not host this event.  We hope that next year this pandemic will all be behind us and we can all enjoy the Feast , mask free."
Volunteer Organization Chavivim Donates to Ramapo PD Back to School Drive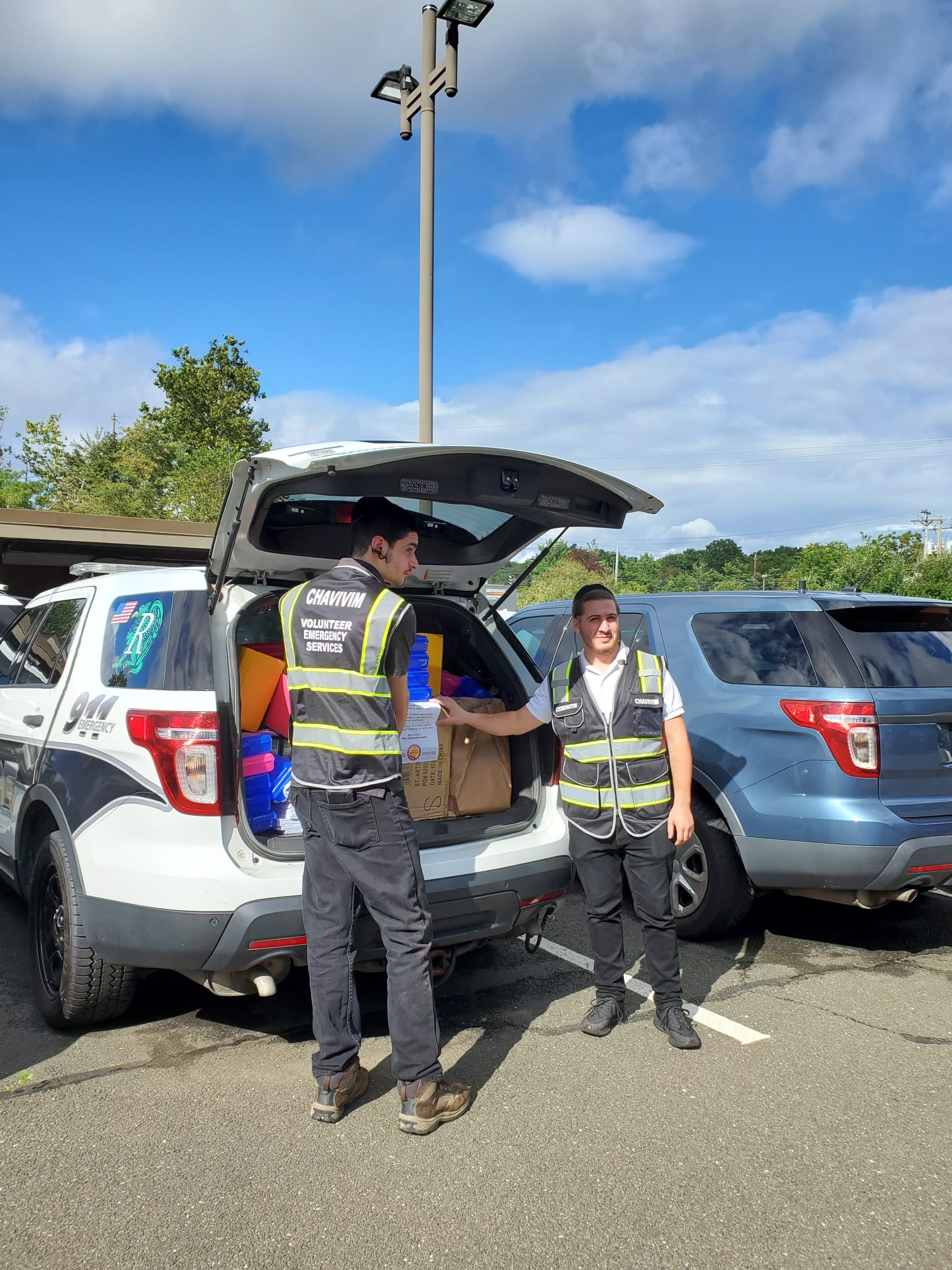 SUFFERN, NY – Volunteers from the organization Chavivim donated to the Ramapo police departments "Back to School Drive" last week.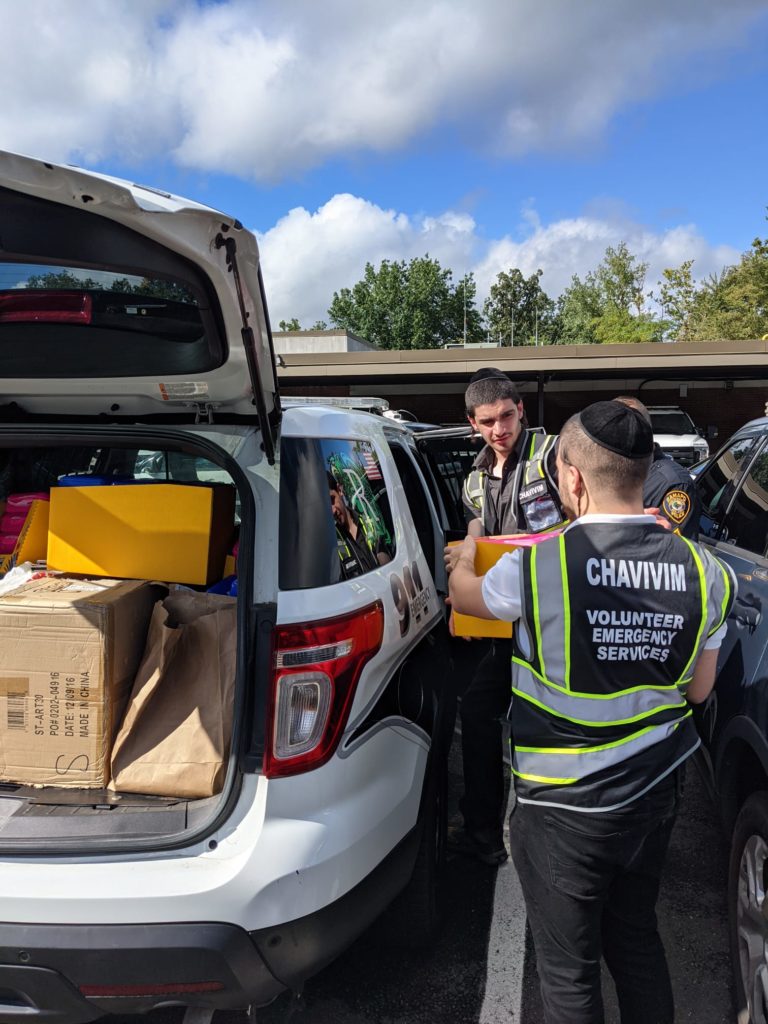 Chavivim Roadside Assistance was founded in 2018, they offer a large variety of options, ranging from fixing punctured tires, boosting batteries, pulling cars out of snow, and much more. You can learn more about Chavivim here.