Senator Skoufis Hosts Art Open House Featuring Work From North Rockland HS Students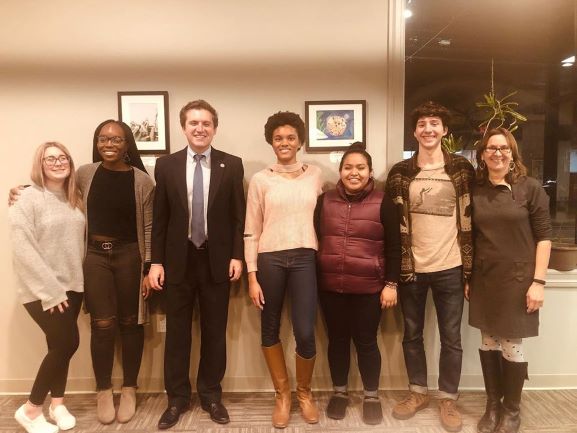 GARNERVILLE, NY – Last week, Senator James Skoufis hosted an art open house in his Rockland District office which is located in the Garner Arts Center. The display featured artwork from a dozen North Rockland High School students that had the ability to showcase their work. The pieces varied from photography and watercolor to digital art and collages.
"I thank Senator Skoufis for supporting the student art community in North Rockland and look forward to continuing to work together to engage students in public service, community outreach, and using their voice." said Karen Baumann, Art Coordinator at North Rockland Central School District.
"I'm incredibly grateful to the students who helped beautify our office by lending us their work for display, as well as Ms. Baumann for helping us coordinate. This is part of my continued effort to engage the North Rockland community more than ever before, and I look forward to continuing to find innovative ways to make state government easily accessible to students. " said Senator Skoufis.
Gallery of the Art work below
Senator Skoufis office is located at 55 West Railroad Ave Building 24, Suite A2 in Garnerville, NY 10923
Town of Orangetown Collecting Valentine's Day Cards for OPERATION LOVE OUR SENIOR CITIZENS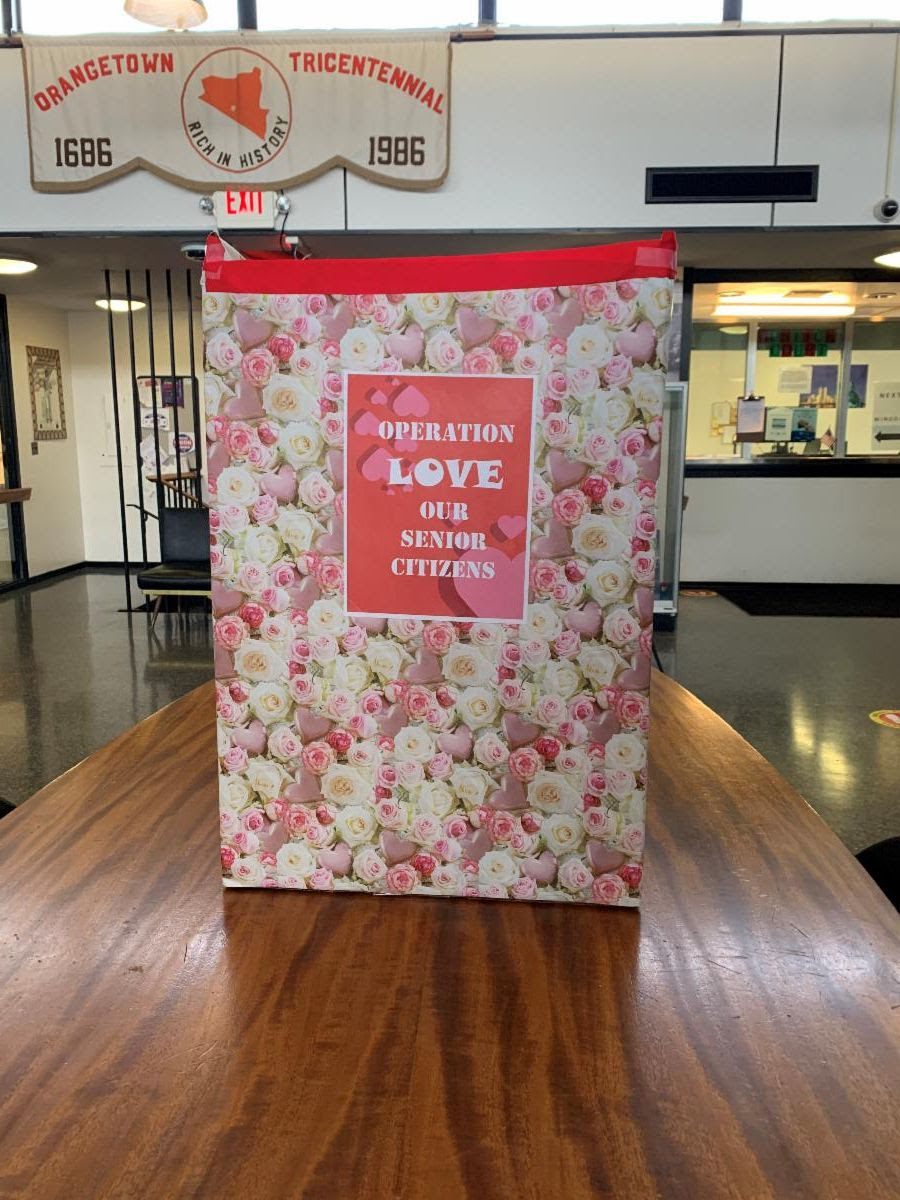 ORANGEBURG, NY – Valentine's Day is a day when we show love to those who mean the most to us. From our significant others to our best friends, school friends to colleague's, family members near and far, this day has turned into a yearly reminder to let the people we love hear it.
This year, nearly a full year of "pausing in place," the Town of Orangetown is asking you to join us in sending cards to those who could use an extra smile. We're talking about our elders, a group of well-seasoned, incredible humans who are sometimes forgotten.
Welcome to OPERATION LOVE OUR SENIOR CITIZENS.
The Town will be collecting Valentine's Day cards through Tuesday, February 9, 2021 for our local senior citizens and we will distribute later that week.
Buy a card or better yet, make a card for a senior citizen, bring it to Town Hall and drop it in the box marked "Operation Love Our Senior Citizens."
You'll be very happy you did.
30 Year Rockland Paramedic Robert Sobel Retirement Ceremony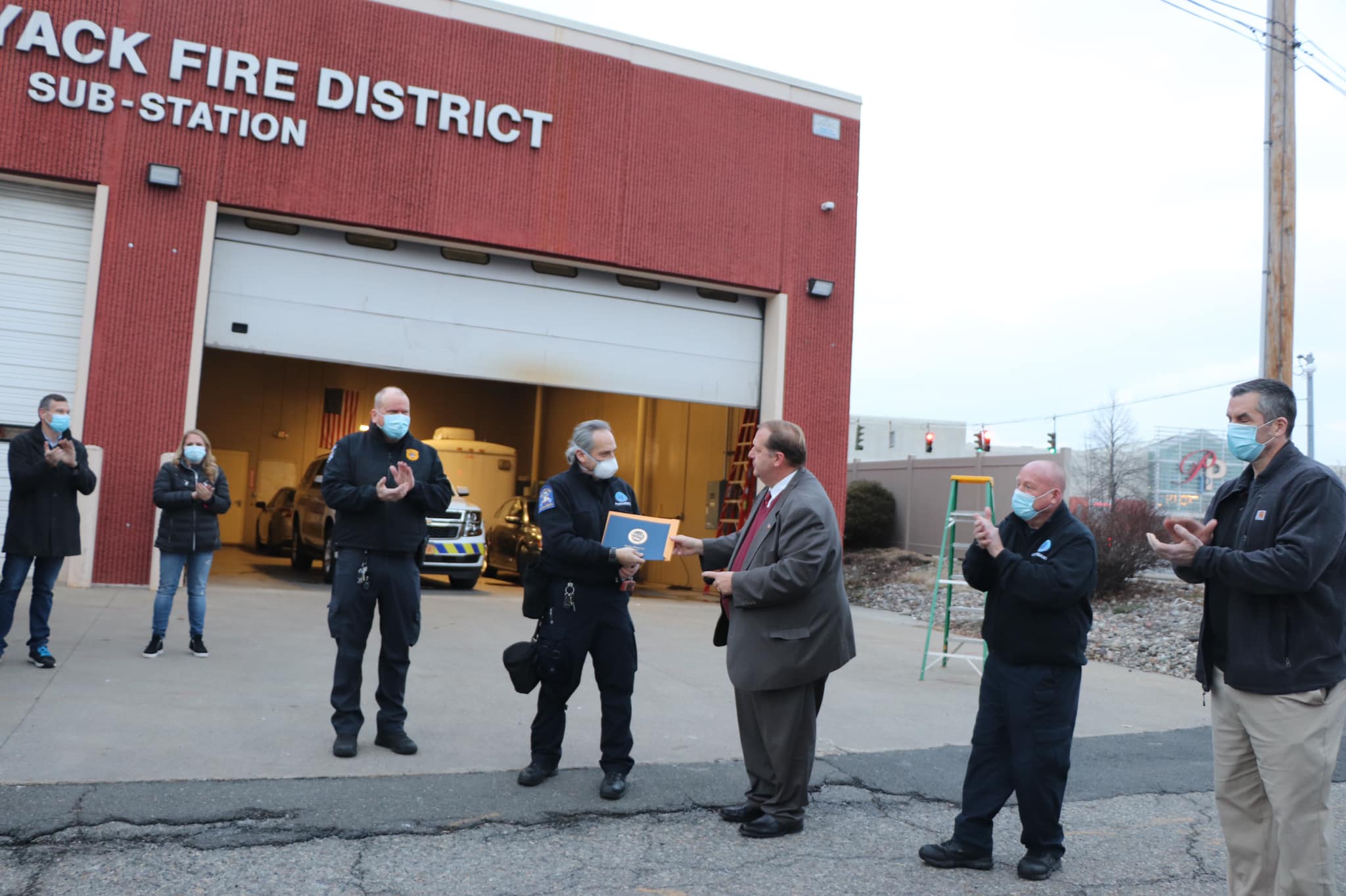 WEST NYACK, NY – Rockland Paramedic Robert Sobel has served for 33 years as an EMT and paramedic in the Town of Clarkstown.
On Wednesday, January 13, 2020 was his last day of service. Clarkstown Supervisor George Hoehmann, Clarkstown Police Department Chief McCullagh, and Detective LT. Ronan presented a certificate recognizing his service on behalf of the Town of Clarkstown.
Crews were on hand from New City Ambulance Corps, Nanuet Community Ambulance Corps., Congers-Valley Cottage Volunteer Ambulance Corps, Nyack Community Ambulance Corps and Rockland Paramedic Services.
Video via Rockland Fires.