Senator Skoufis Hosts Art Open House Featuring Work From North Rockland HS Students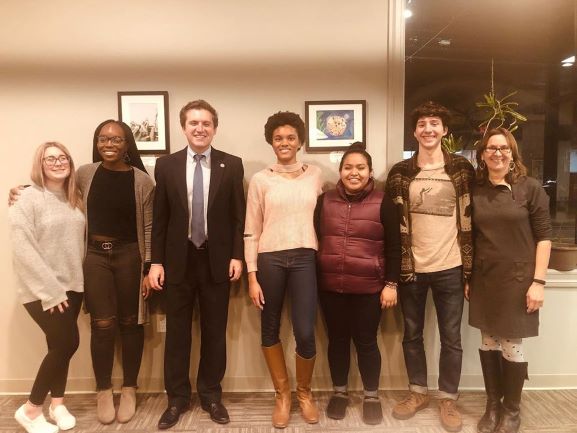 GARNERVILLE, NY – Last week, Senator James Skoufis hosted an art open house in his Rockland District office which is located in the Garner Arts Center. The display featured artwork from a dozen North Rockland High School students that had the ability to showcase their work. The pieces varied from photography and watercolor to digital art and collages.
"I thank Senator Skoufis for supporting the student art community in North Rockland and look forward to continuing to work together to engage students in public service, community outreach, and using their voice." said Karen Baumann, Art Coordinator at North Rockland Central School District.
"I'm incredibly grateful to the students who helped beautify our office by lending us their work for display, as well as Ms. Baumann for helping us coordinate. This is part of my continued effort to engage the North Rockland community more than ever before, and I look forward to continuing to find innovative ways to make state government easily accessible to students. " said Senator Skoufis.
Gallery of the Art work below
Senator Skoufis office is located at 55 West Railroad Ave Building 24, Suite A2 in Garnerville, NY 10923
Over 500 Turkeys Distributed to Families in the Village of Spring Valley for Thanksgiving Day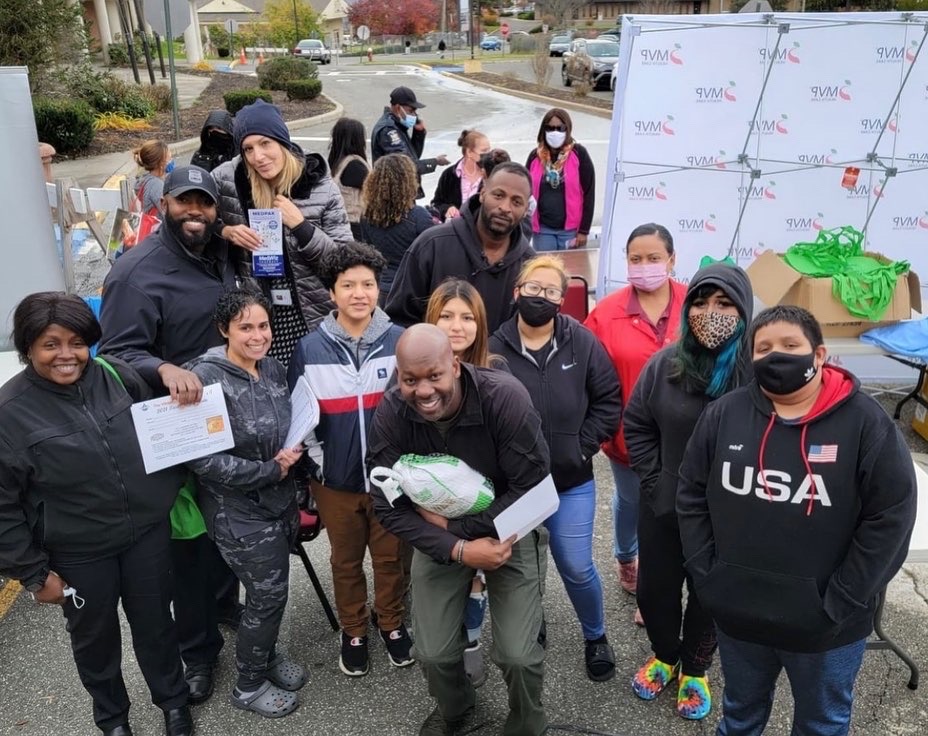 Over 500 Turkeys Distributed to Families in the Village of Spring Valley for Thanksgiving Day.
"This is the SEASON of GIVING and being THANKFUL! Remember that Thanksgiving is a joyous invitation to shower the world with love and gratitude. When we give cheerfully and accept gratefully, everyone is blessed." said East Ramapo School Board Member Sabrina Charles Pierre.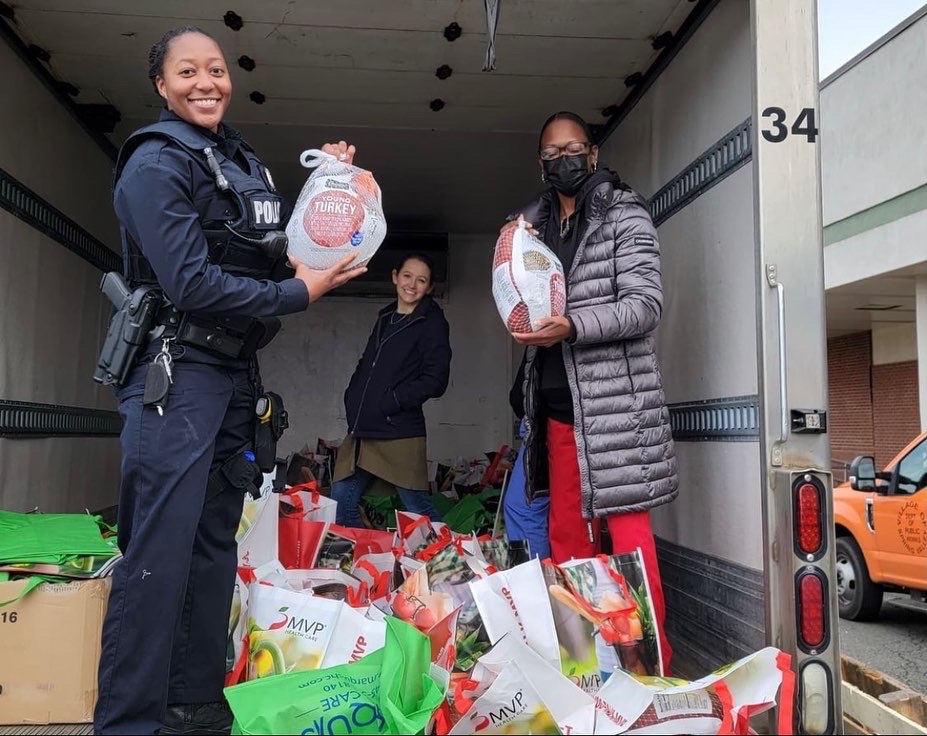 Great job by Sabrina Charles-Pierre, Spring Valley Police Department, and all involved. 
Sons of Italy Meatball Contest Raises $7,000 for Medical Expenses for Local Family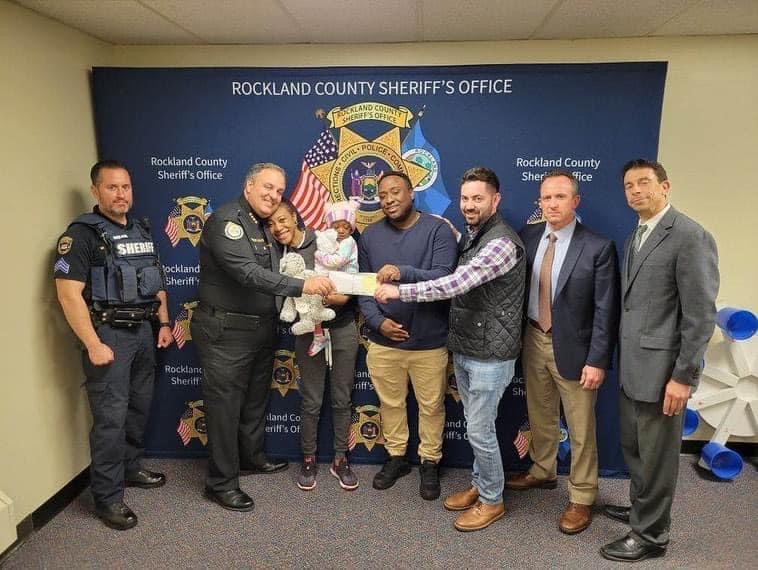 Assemblyman Lawler and Sheriff Falco presented 2-year old Jhanaè Fairclough and her parents Kirk and Jodi Ann with the proceeds raised from the recent Meatball Contest hosted by the Blauvelt Sons of Italy. Assemblyman Lawler won the contest defeating Sheriff Falco for best meatballs.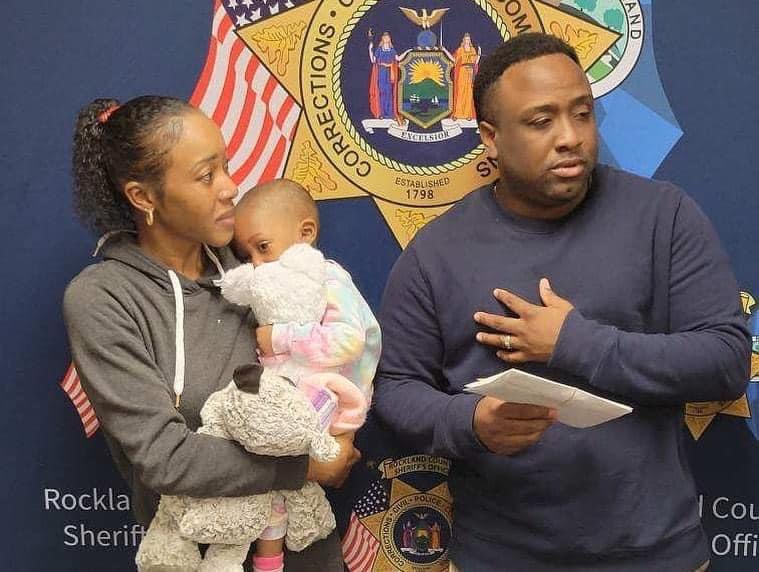 The $7,000 will help the family cover some of Jhanaè's medical expenses.
Our best wishes to the Fairclough family!