VIDEO: Senator Skoufis Grills Dept. of Health Commissioner on COVID-19 Nursing Home Deaths
"As it stands, someone who's in a nursing home as a resident gets infected in their nursing home, but loses their life in a hospital or elsewhere is not counted as a COVID nursing home death. So, first, how many other states similarly do not count the aforementioned as a nursing home death?" asked Senator James Skoufis.
"I can't give you the answer on the number of states. I know that the data that's coming into the CDC, and I've spoken to the CDC many times is quite fragmented regarding different states," said NYS DOH Commissioner Howard Zucker.
Senator Skoufis believes New York's counting method "misrepresents the true scale of this crisis" in nursing homes. Commissioner Zucker was not able to provide the number of nursing home residents who have died as a result of COVID in hospitals at this time saying he needs to make sure he has an accurate number.
Senator Skoufis Touts $352K in Emergency Response Grants for Rockland County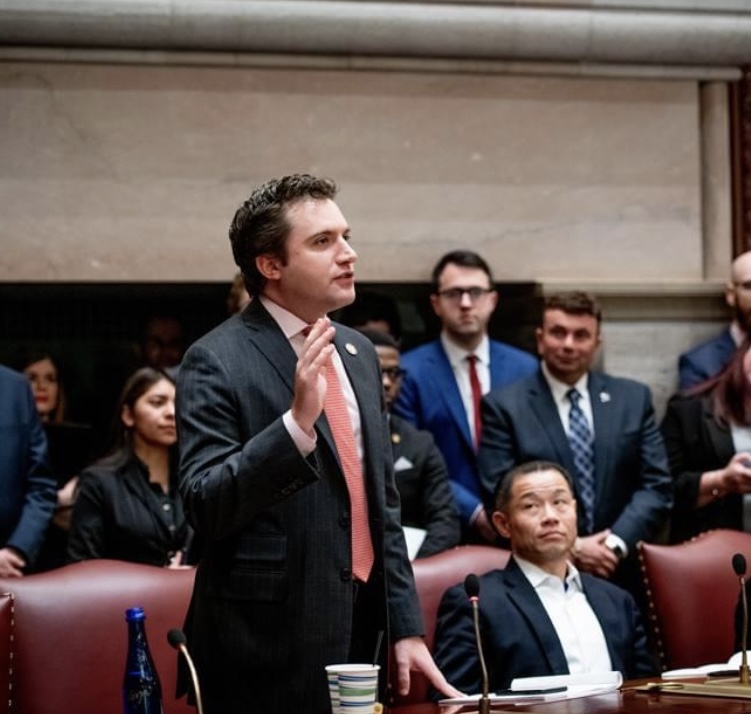 HAVERSTRAW, NY – Senator James Skoufis touted a $351,925 grant to Rockland County to support its emergency response operations and make critical improvements to 9-1-1 dispatch functions. The funding, announced Friday, will be administered by the State Division of Homeland Security and Emergency Services.
"Rockland County is more than deserving of this critical funding," said Senator Skoufis. "Our emergency service providers are on the front lines every day, responding to what may ultimately be life-and-death situations, in often unpredictable circumstances. Improving our communications infrastructure will save more lives while making the work of our dispatchers and first responders faster and more effective."
"These funds help recipients make important upgrades such as text-to-9-1-1 and implement other next-generation 9-1-1 technology so they're ready to handle calls for help and to dispatch first responders immediately," said Patrick A. Murphy, Commissioner of the Division of Homeland Security and Emergency Services. "Since 2014, the state has distributed approximately $60 million to help our local partners improve their public safety answering point capabilities."
Stony Point Resident Celebrates 100 Birthday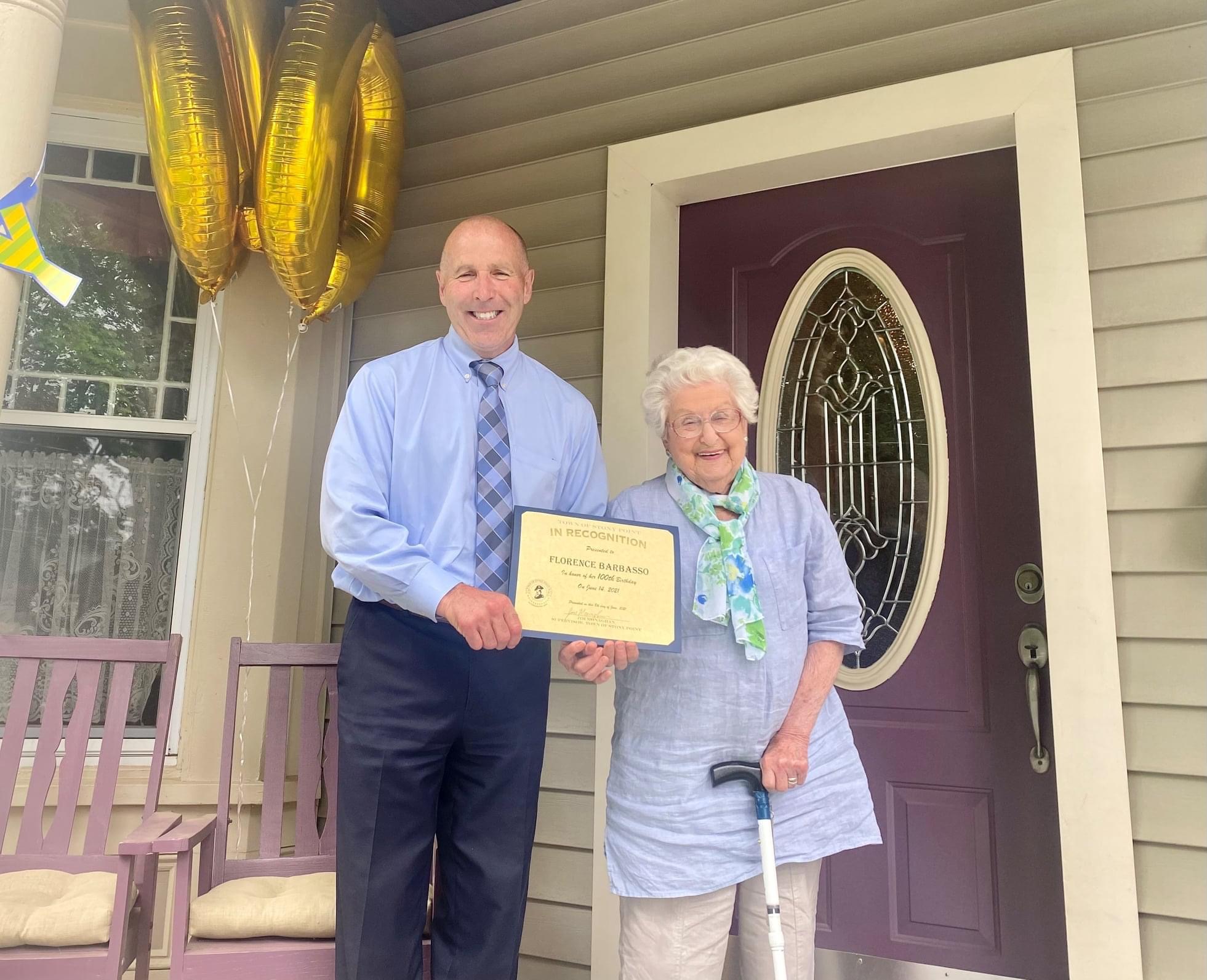 STONY POINT, NY – A big Happy (belated) Birthday to Florence Barbasso of Stony Point who turned 100 yesterday!
Florence was presented with a certification from Stony Point Supervisor Jim Monaghan. 🎂