Senator Reichlin-Melnick Memorializes Rockland County Clerk Paul Piperato on NYS Senate Floor
Rockland State Senator Elijah Reichlin-Melnick speaks on the Senate floor on a resolution to memorialize Rockland County – County Clerk Paul Piperato.
Senator Reichlin-Melnick introduced a bill with Assemblyman Kenneth P. Zebrowski to rename a stretch of Route 304 in Paul's honor that was approved by the Senate Transportation Committee. In the coming weeks, the Senator looks to work to get the legislation through the full Senate.
Paul Piperato passed in May, 2020.
Senator Skoufis Touts $352K in Emergency Response Grants for Rockland County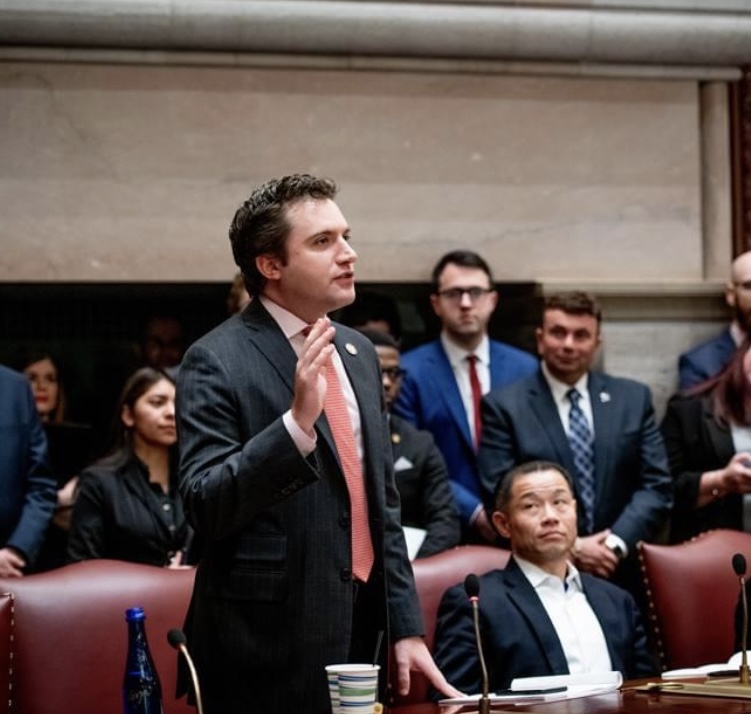 HAVERSTRAW, NY – Senator James Skoufis touted a $351,925 grant to Rockland County to support its emergency response operations and make critical improvements to 9-1-1 dispatch functions. The funding, announced Friday, will be administered by the State Division of Homeland Security and Emergency Services.
"Rockland County is more than deserving of this critical funding," said Senator Skoufis. "Our emergency service providers are on the front lines every day, responding to what may ultimately be life-and-death situations, in often unpredictable circumstances. Improving our communications infrastructure will save more lives while making the work of our dispatchers and first responders faster and more effective."
"These funds help recipients make important upgrades such as text-to-9-1-1 and implement other next-generation 9-1-1 technology so they're ready to handle calls for help and to dispatch first responders immediately," said Patrick A. Murphy, Commissioner of the Division of Homeland Security and Emergency Services. "Since 2014, the state has distributed approximately $60 million to help our local partners improve their public safety answering point capabilities."
Stony Point Resident Celebrates 100 Birthday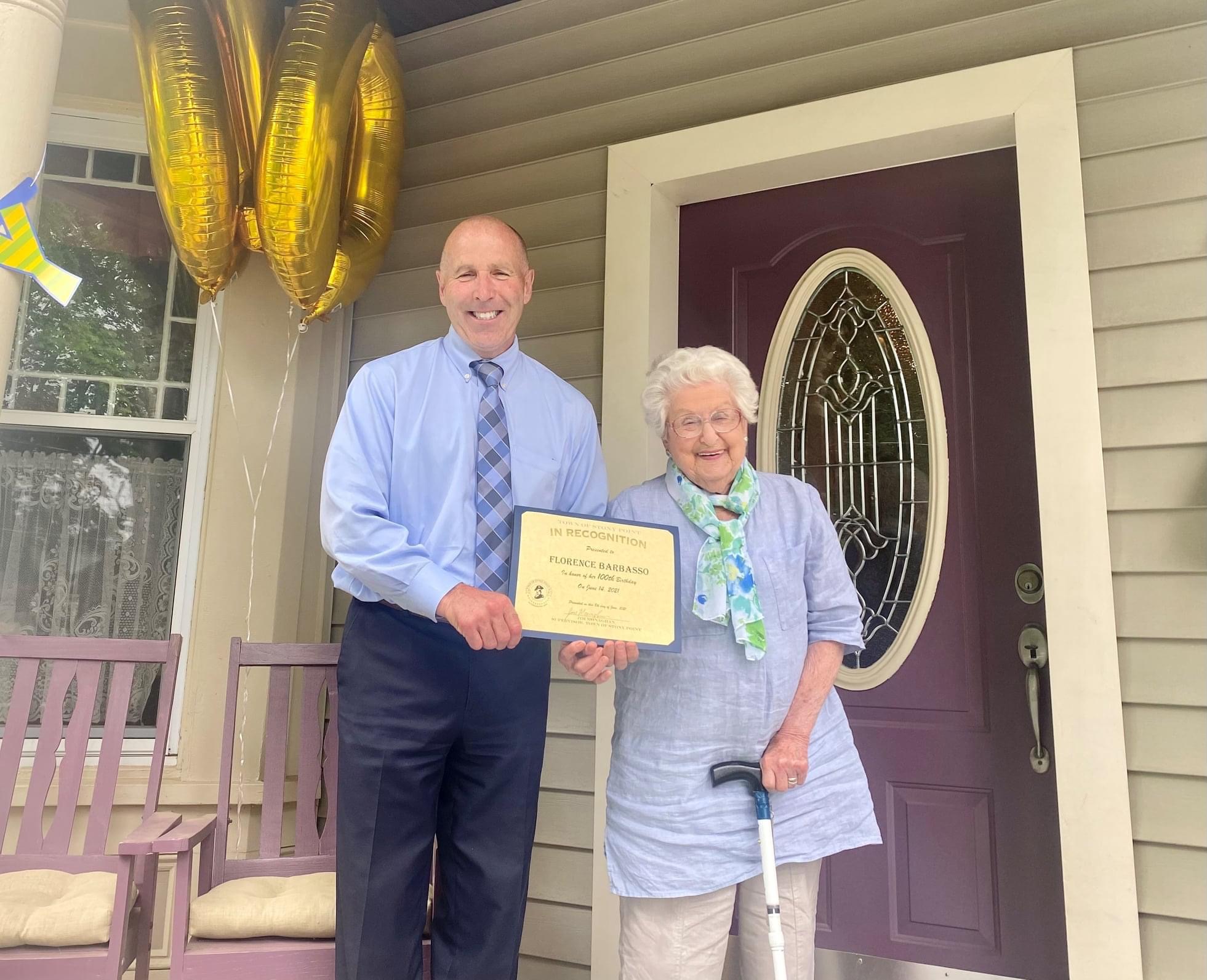 STONY POINT, NY – A big Happy (belated) Birthday to Florence Barbasso of Stony Point who turned 100 yesterday!
Florence was presented with a certification from Stony Point Supervisor Jim Monaghan. 🎂