Rockland Resident Arrested Following Viral Brawl in Brooklyn Pizza Place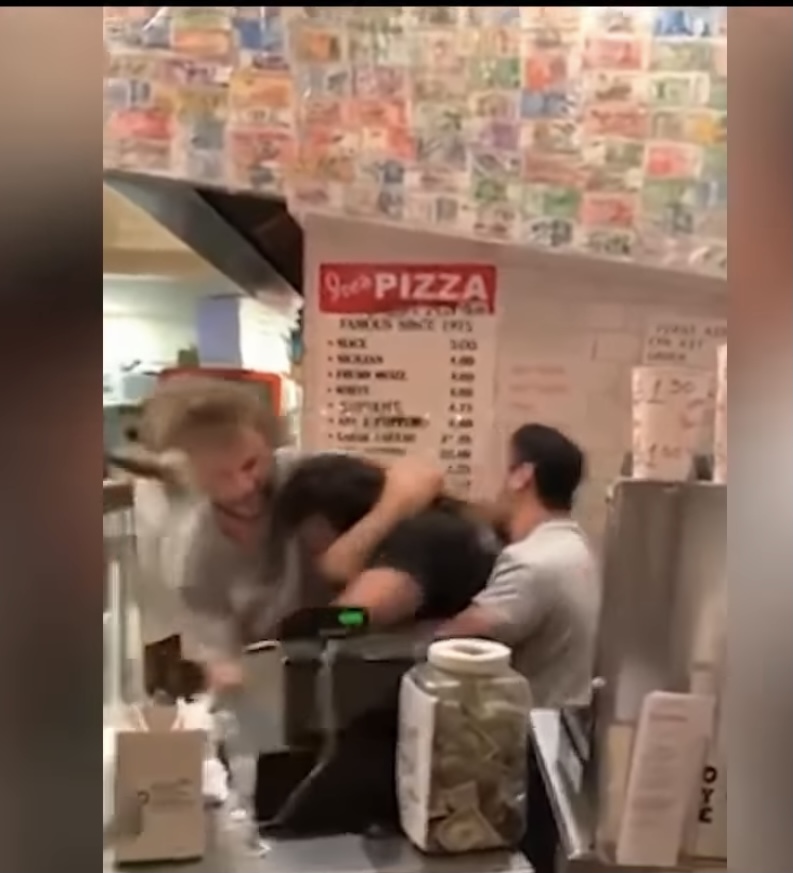 ROCKLAND COUNTY, NY – —  A Rockland County resident has been arrested following a wild brawl in a Brooklyn pizza place in early July. The chaotic video that has gone viral, shows multiple men fighting with various cooking supplies. The fight would leave at two men with injuries.
The NYPD said 33-year-old Erind Prelvukaj, of West Nyack, was arrested and hit with assault charges.
He recently spoke with PIX11's Anthony DiLorenzo and explained it all stemmed from drunk customers harassing a woman inside the slice shop and a worker trying to intervene.
According to police, it all happened around 3 a.m. back on July 17 when several customers got into a fight with employees at Joe's Pizza on Bedford Avenue in Williamsburg.
Cellphone video captured the chaos that unfolded inside the pizza parlor. At one point, a worker can be seen swinging a wooden pizza paddle and then metal ladle.
WATCH VIDEO OF THE INCIDENT BELOW 
Read the Full Article via PIX11 below
A 34-year-old employee was punched in the face and taken to an area hospital for treatment, while a 32-year-old man who was helping customers was also punched and taken to the hospital, police said. It was not clear if he was an employee.
Preluvkaj on Tuesday said he was not the instigator and plans to get a lawyer to clear things up with police. He said surveillance video will show more of the story than what is seen in the now-viral cellphone footage.
"I have been in that shop several times. I have a clean record. Why would I try to do something like that? I have family, kids," he said.
According to Preluvkaj, some men were harassing a woman when one of the workers told them to knock it off.
"He threatened to call the police and pushed the customer," Prevlukaj recounted. Things spiraled out of control from there, he said.
Police have not confirmed Preluvkaj's narrative of the events leading to the fight.
"I was trying to control the situation," he said. "It looks like I was beating them up but I was protecting myself," he added.
Preluvkaj believes he was the only one arrested because he was one of the only people who stuck around after the ruckus.
Two Suspect Arrested in Home Invasion and Manhunt in North Rockland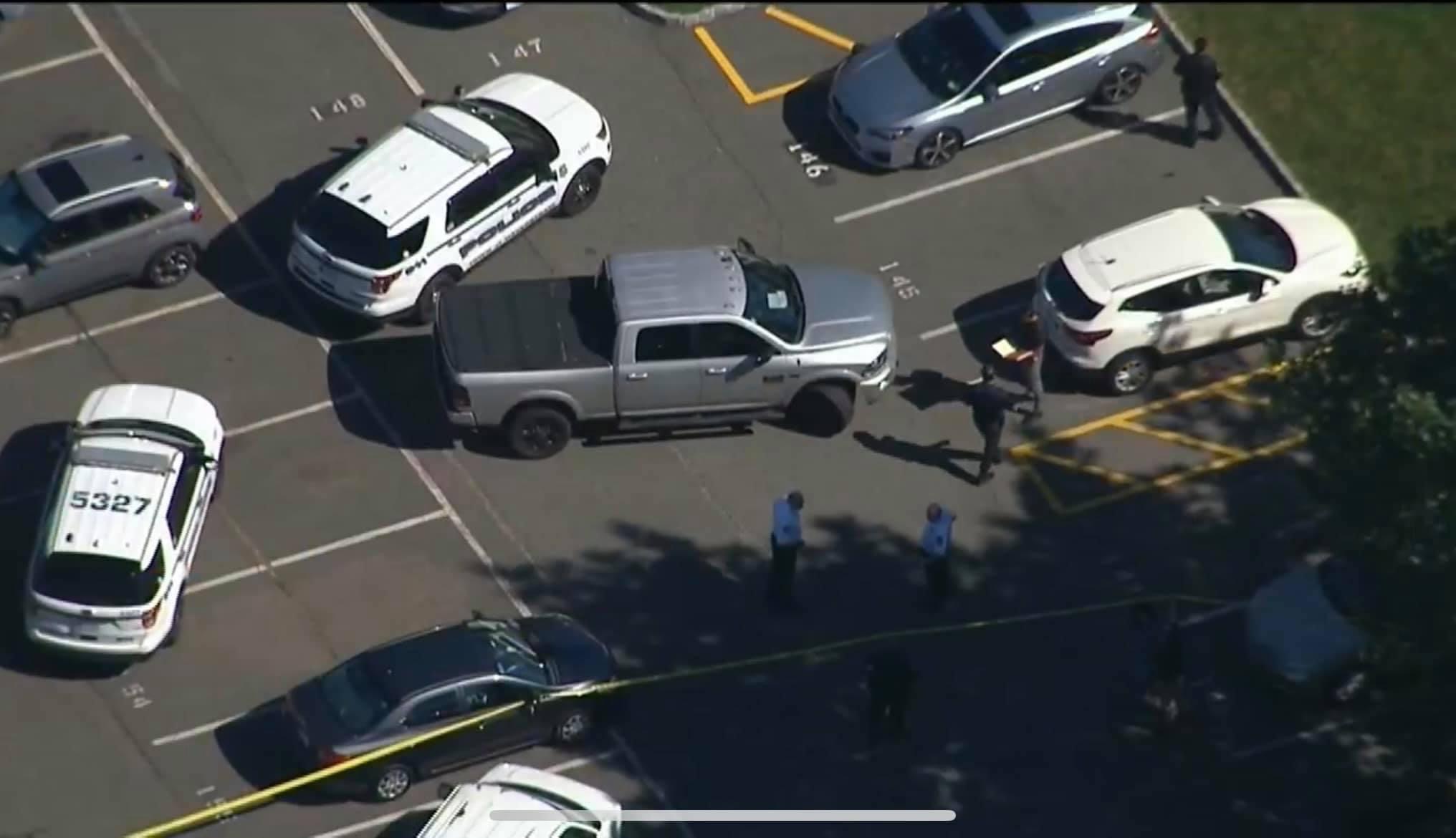 STONY POINT, NY – Stony Point police have identified the two men they arrested in connection to Tuesday's armed home invasion in West Haverstraw.
The suspects have been identified as Keinone Wilson, 35, and Dwayne Holmes, 38. They have both been charged with numerous crimes.
A Large Scale Manhunt Underway in Stony Point/North Rockland
Update 4:46 pm – Stony Point Police Department have both male suspects in custody.
https://www.facebook.com/290369427719837/posts/4368779376545468/?d=n
What we know: Police confirmed to News 12 they are searching for two suspects who pistol whipped a man and injured two children in West Haverstraw before crashing an SUV into a shed. News12's Blaise Gomez is at the scene.
Initial report via Rockland Fires – Haverstraw / Stony Point – Reported home invasion followed by a brief pursuit and crash with a search underway in the area of Hastings Lane. Haverstraw PD, Stony Point PD, RC Sheriff, State Police and the Rockland County Chopper are in the area.
** This post will be updated with the most up-to-date information available **
Photo credit Chopper 12/News 12
Statue Outside Church of St. Joseph in Spring Valley Vandalized, Police Looking to Identify Alleged Suspect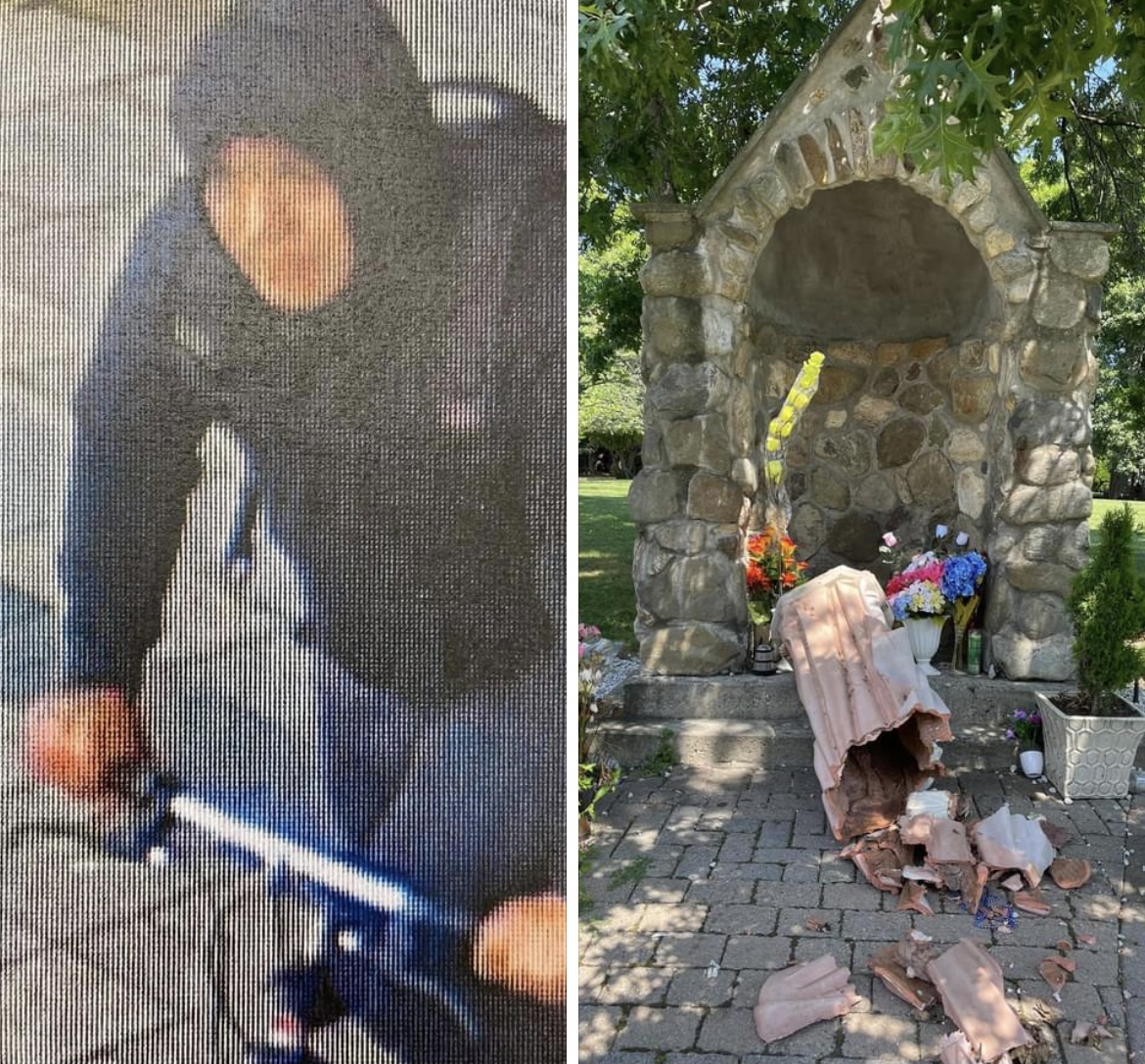 SPRING VALLEY, NY – On Thursday, the statue outside the church of St. Joseph was destroyed. It is alleged a man riding on his bike threw a rock at the statue. The Church of St. Joseph has been a staple in the Spring Valley Community for over 125 years.
Anyone with information is asked to call the Spring Valley Police Department at 845-356-7400 or email them at [email protected] You can also submit an anonymous tip via the Rockland County District Attorney's Office tip411.
Photo credit Ramon Soto