Rockland Resident and World War II Veteran Bernard Bernstein Celebrates 100th Birthday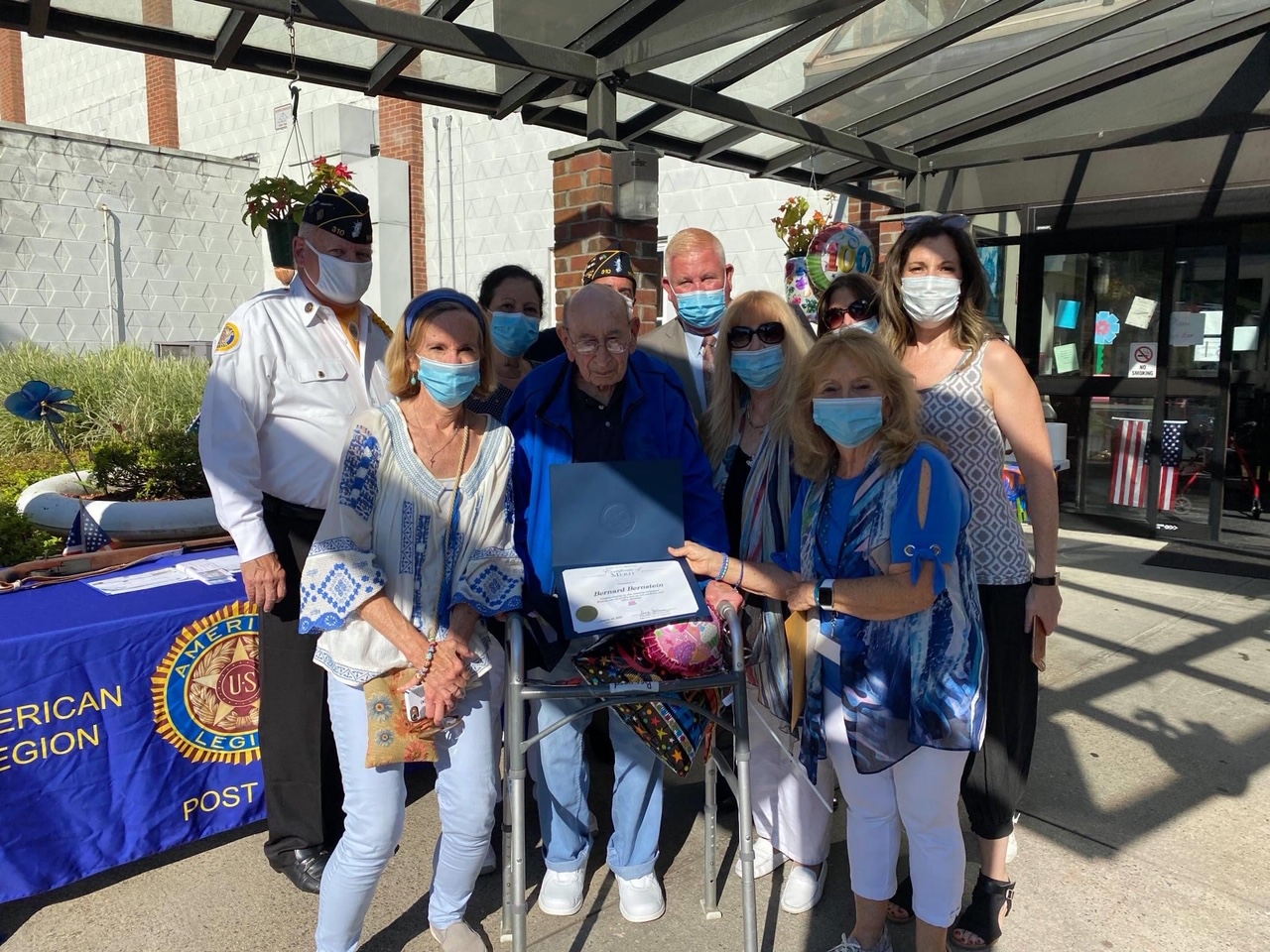 NYACK, NY – Rockland Resident and World War II Army Veteran Bernard Bernstein celebrates his 100th Birthday!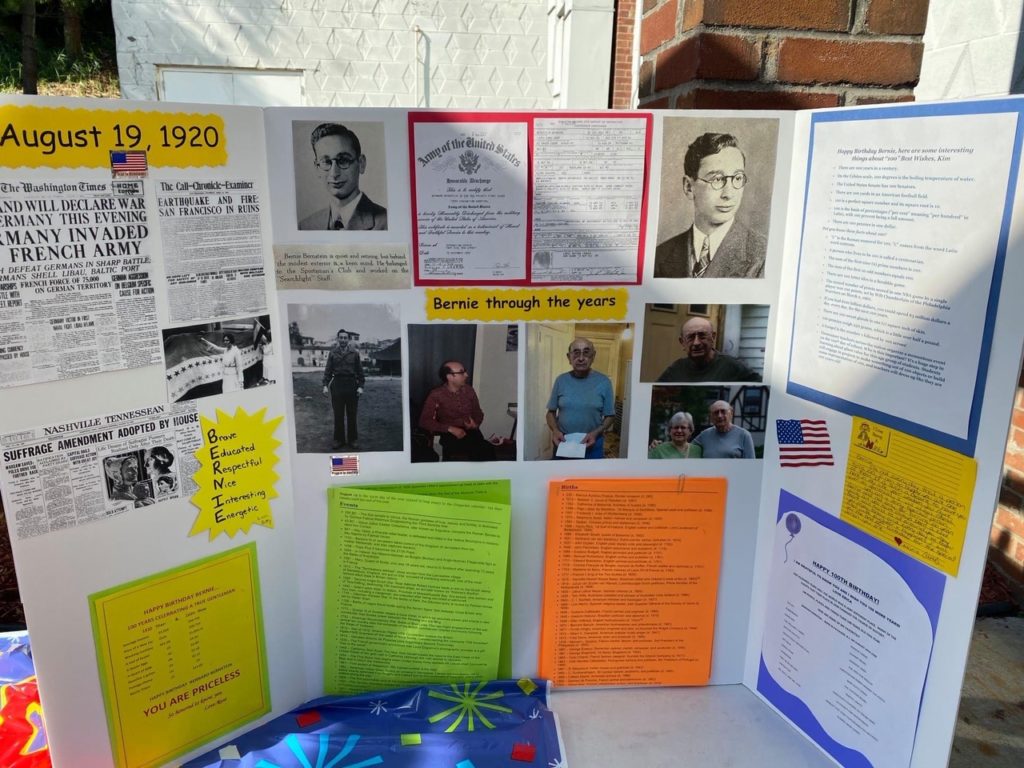 The American Legion helped family and staff of the Tappan Zee Manor coordinate the birthday drive-by.
Supervisor George Hoehmann said, "I was delighted to send a certificate celebrating a momentous milestone for Bernard Bernstein. He is a true American hero having served our country in WWII in the United States Army. We thank Bernie for his service and wish him the happiest 100th Birthday."
Thank you for your service and Happy Birthday Bernie!
Town of Orangetown Collecting Valentine's Day Cards for OPERATION LOVE OUR SENIOR CITIZENS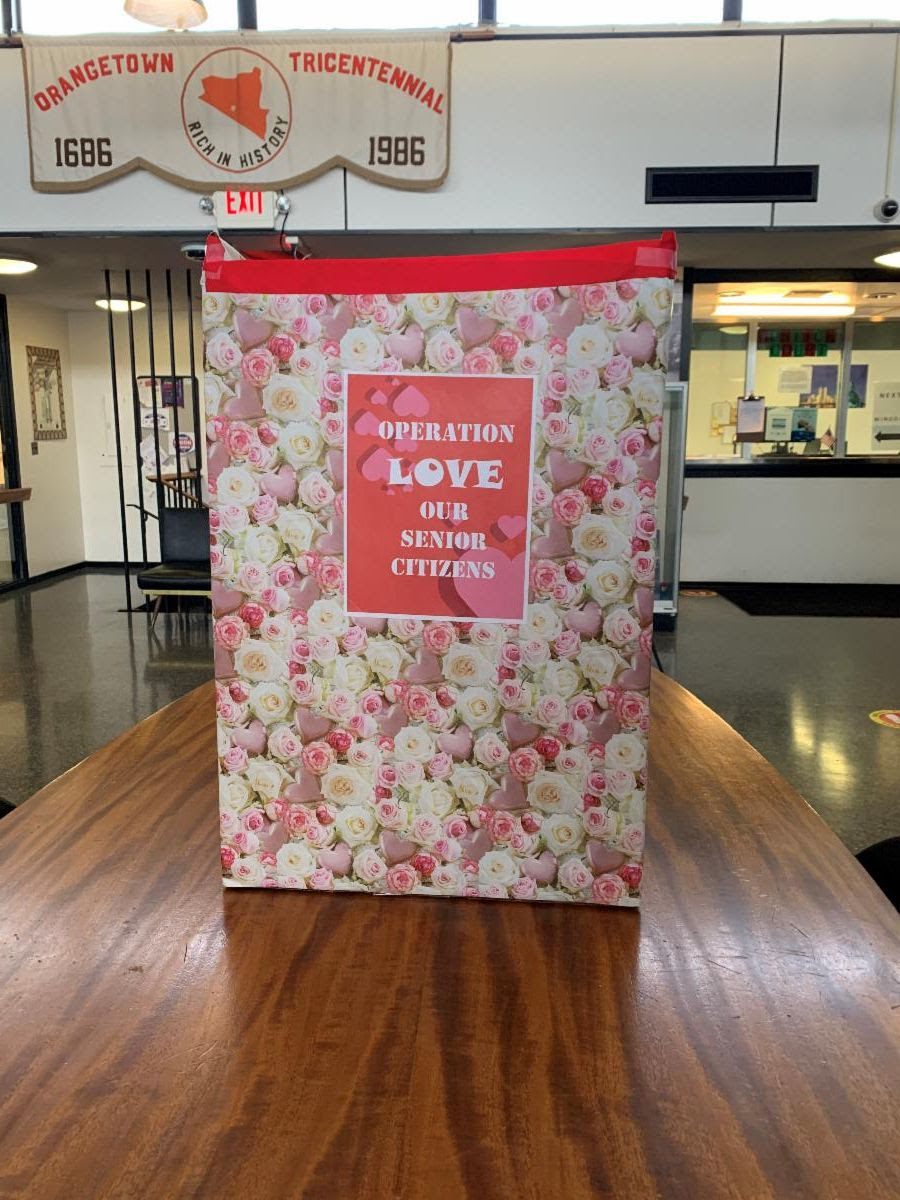 ORANGEBURG, NY – Valentine's Day is a day when we show love to those who mean the most to us. From our significant others to our best friends, school friends to colleague's, family members near and far, this day has turned into a yearly reminder to let the people we love hear it.
This year, nearly a full year of "pausing in place," the Town of Orangetown is asking you to join us in sending cards to those who could use an extra smile. We're talking about our elders, a group of well-seasoned, incredible humans who are sometimes forgotten.
Welcome to OPERATION LOVE OUR SENIOR CITIZENS.
The Town will be collecting Valentine's Day cards through Tuesday, February 9, 2021 for our local senior citizens and we will distribute later that week.
Buy a card or better yet, make a card for a senior citizen, bring it to Town Hall and drop it in the box marked "Operation Love Our Senior Citizens."
You'll be very happy you did.
30 Year Rockland Paramedic Robert Sobel Retirement Ceremony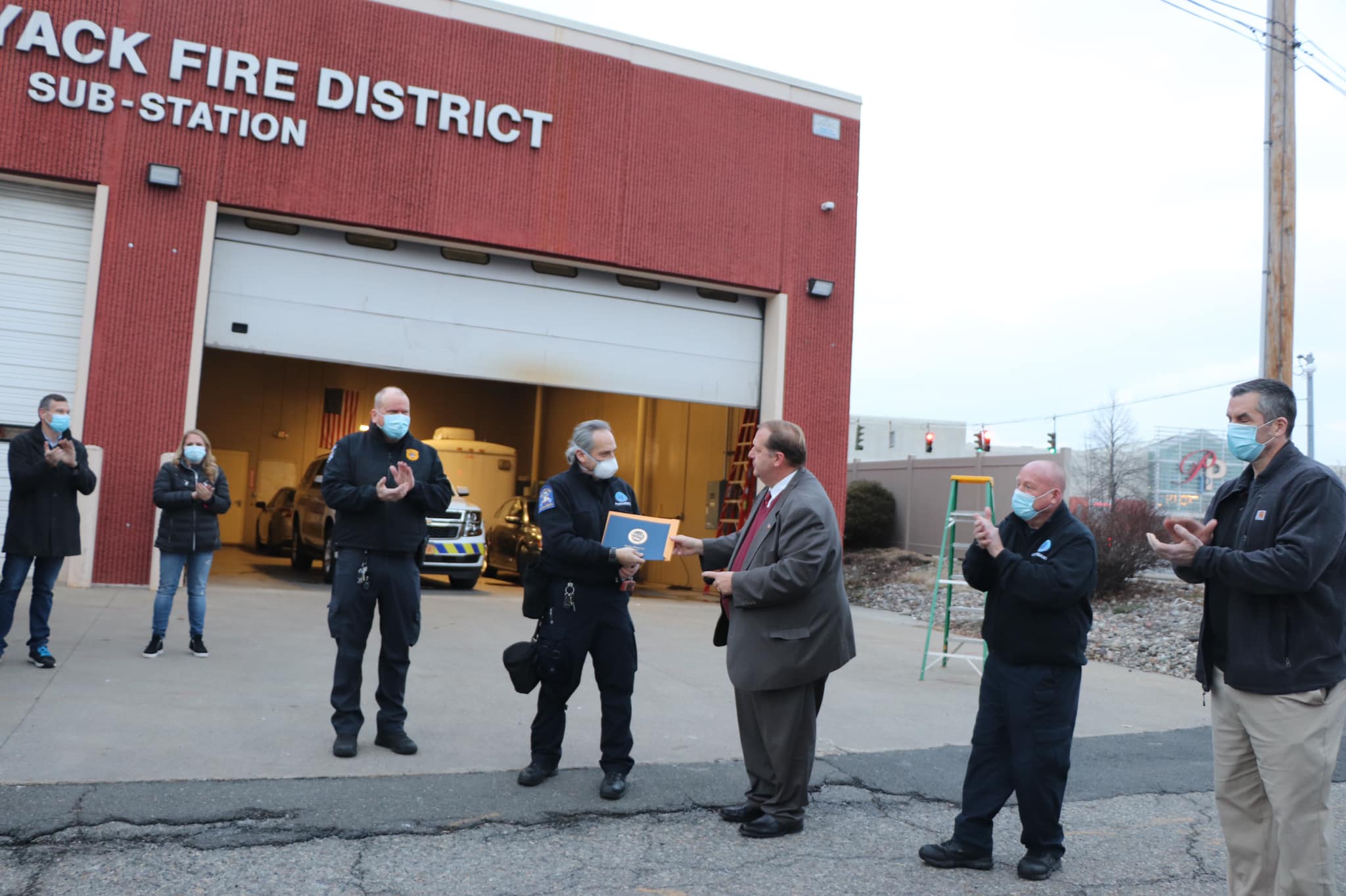 WEST NYACK, NY – Rockland Paramedic Robert Sobel has served for 33 years as an EMT and paramedic in the Town of Clarkstown.
On Wednesday, January 13, 2020 was his last day of service. Clarkstown Supervisor George Hoehmann, Clarkstown Police Department Chief McCullagh, and Detective LT. Ronan presented a certificate recognizing his service on behalf of the Town of Clarkstown.
Crews were on hand from New City Ambulance Corps, Nanuet Community Ambulance Corps., Congers-Valley Cottage Volunteer Ambulance Corps, Nyack Community Ambulance Corps and Rockland Paramedic Services.
Video via Rockland Fires.