Rockland Resident and Retired FDNY Captain Frank Portelle Passes Away from WTC Related Illness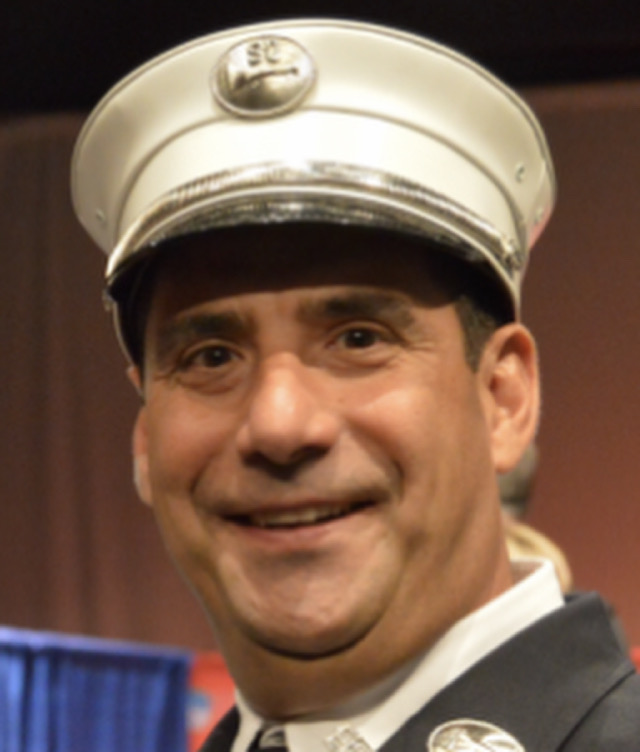 It is with deep sadness we report the passing of Rockland resident and retired FDNY Captain Frank A Portelle, Engine Company 50, who lost his battle with WTC related illness on Saturday, March 13, 2021.
In 1996, Frank became a firefighter with the FDNY where his career began at Engine 228, Brooklyn he then went on to spend a majority of his career at Ladder 13, Manhattan and then Lieutenant and Captain of Engine 50, Bronx. Capt. Portelle would serve for 24 with the FDNY.
Frank, who resided in Pearl River with his family, had an infectious laugh and was always the life of the party. He loved good food, working in his yard, starting another home project, the first to always lend a hand, loved spending time with his family and friends. Anyone who knew him knows if he wasn't doing one of those things he could be found on the golf course, he especially loved playing with Valerie.
In lieu of flowers. The family asks that donations in memory of Capt. Portelle be made to any of the following organizations:
https://glioblastomafoundation.org/
Or
https://www.nyffburncenter.com
Or
https://www.fdnyfoundation.org
We will #neverforget Captain Frank A Portelle
https://www.tributearchive.com/obituaries/20309950/Frank-A-Portelle/Pearl-River/New-York/Joseph-W-Sorce-Funeral-Home-Inc
Rockland's Amiel D'Auria Celebrates 100th Birthday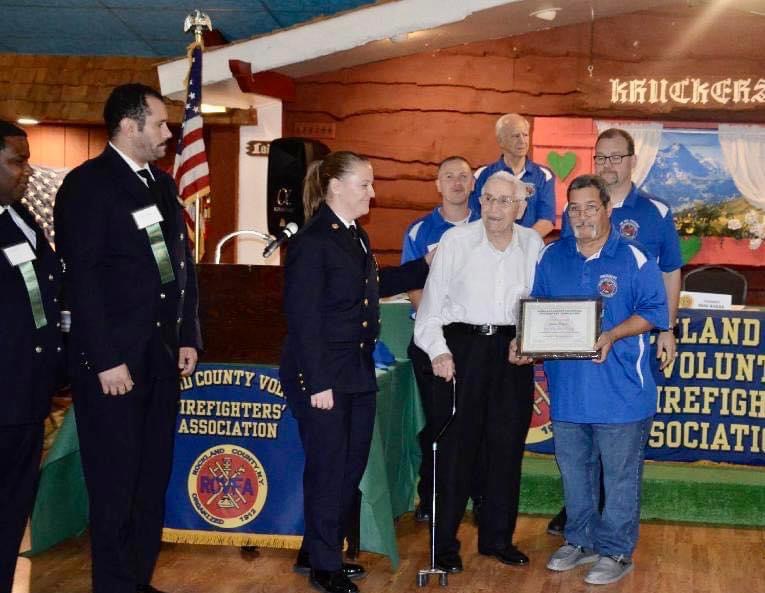 NYACK, NY –  Nyack Fire Department Honorary Battalion Chief Amiel D'Auria celebrates his Happy 100th Birthday!
Amiel is an 80 year Life Member of Chelsea Hook & Ladder Company # 2, joining in July of 1942. Amiel was recently honored by the Rockland County Volunteer Firefighters Association for his 80 years of service. Happy 100th Birthday Amiel!
Photo credit – Rockland Fires
Rockland County Sheriff's Office Captain Tony DeColyse Retires After 34 Years of Service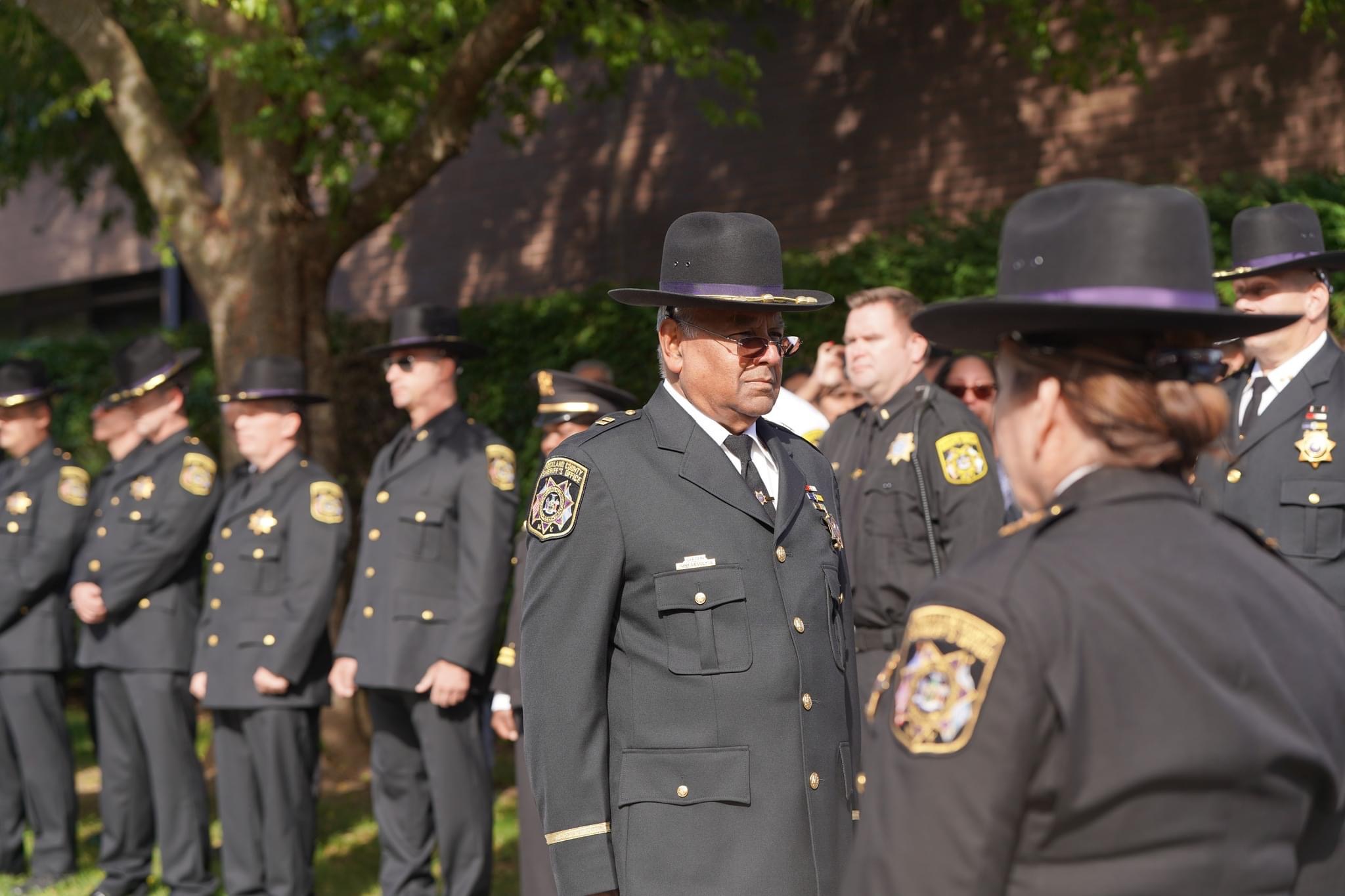 NEW CITY, NY – Captain Tony DeColyse walked out to celebrate his last day of service after 34 years in the Rockland County Sheriff's Office.
VIDEO BELOW
On a bright sunny day, friends and colleagues wished him well on his well deserved retirement. Captain DeColyse will be missed, but we wish him the best of health, happiness and a long enjoyable retirement with his wife, sons and grandson.