Rockland Resident and Retired FDNY Captain Frank Portelle Passes Away from WTC Related Illness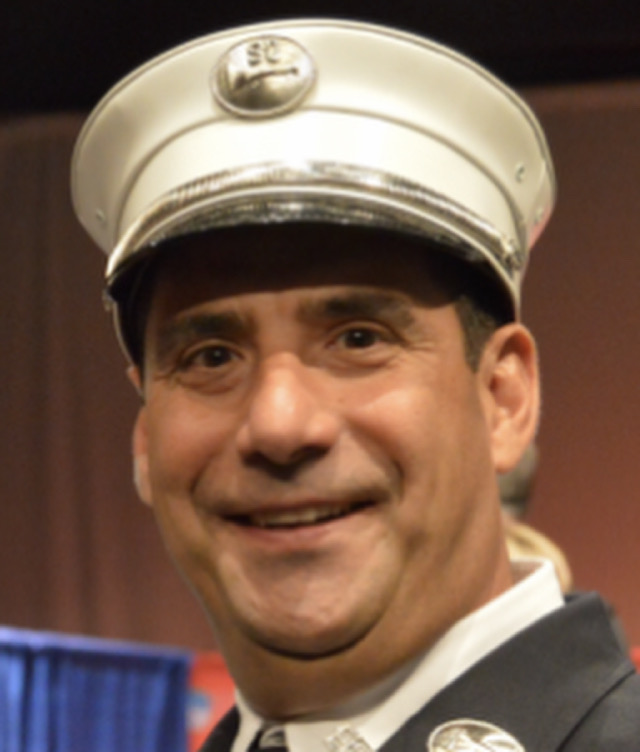 It is with deep sadness we report the passing of Rockland resident and retired FDNY Captain Frank A Portelle, Engine Company 50, who lost his battle with WTC related illness on Saturday, March 13, 2021.
In 1996, Frank became a firefighter with the FDNY where his career began at Engine 228, Brooklyn he then went on to spend a majority of his career at Ladder 13, Manhattan and then Lieutenant and Captain of Engine 50, Bronx. Capt. Portelle would serve for 24 with the FDNY.
Frank, who resided in Pearl River with his family, had an infectious laugh and was always the life of the party. He loved good food, working in his yard, starting another home project, the first to always lend a hand, loved spending time with his family and friends. Anyone who knew him knows if he wasn't doing one of those things he could be found on the golf course, he especially loved playing with Valerie.
In lieu of flowers. The family asks that donations in memory of Capt. Portelle be made to any of the following organizations:
https://glioblastomafoundation.org/
Or
https://www.nyffburncenter.com
Or
https://www.fdnyfoundation.org
We will #neverforget Captain Frank A Portelle
https://www.tributearchive.com/obituaries/20309950/Frank-A-Portelle/Pearl-River/New-York/Joseph-W-Sorce-Funeral-Home-Inc
VIDEO: Heroes Homecoming for Injured Valley Cottage Firefighter
Police Investigating Fatal Accident on Route 303 in Blauvelt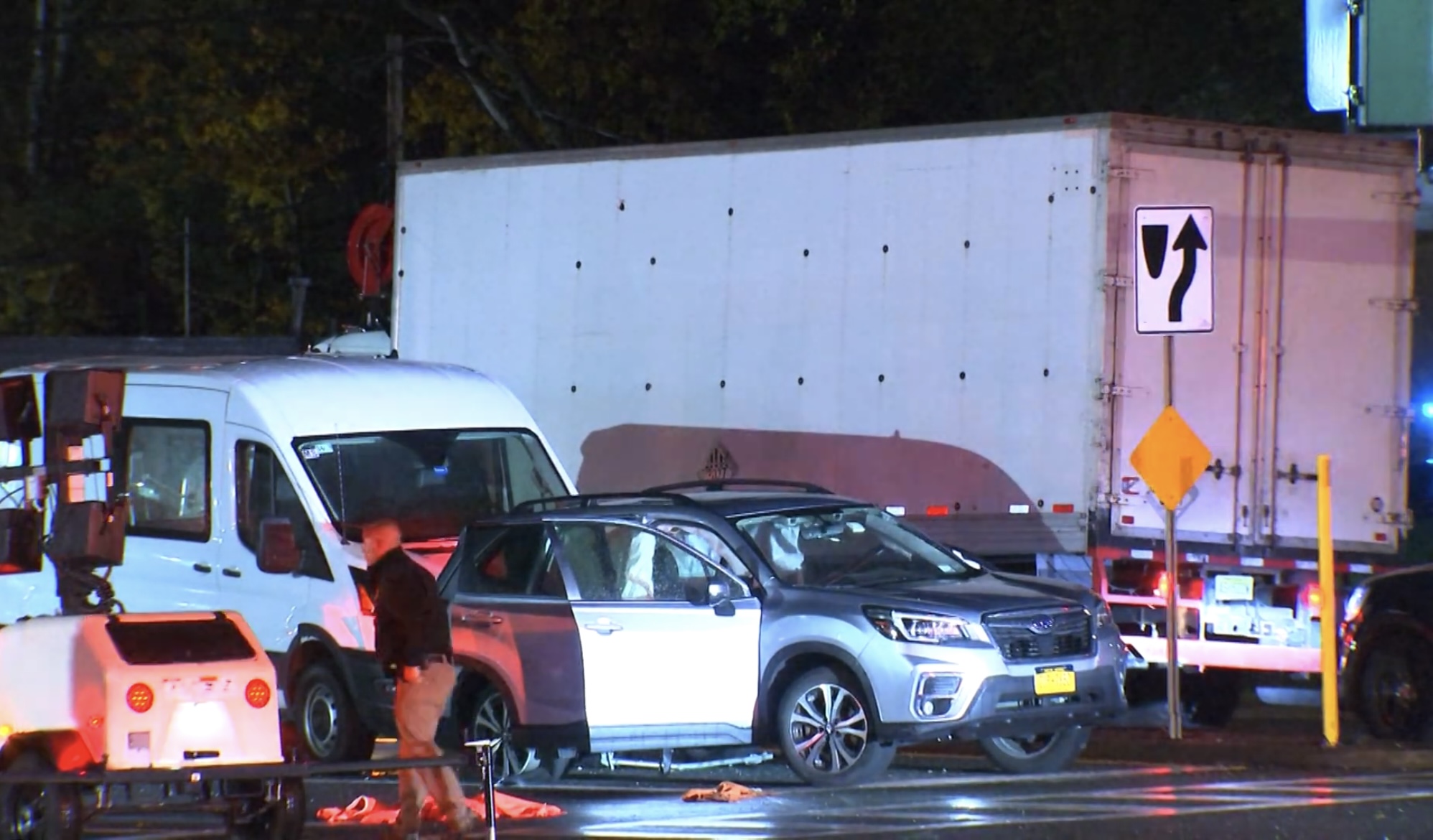 BLAUVELT, NY – On Monday November 15, 2021, at approximately 5:03PM, the Orangetown Police responded to a report of a Motor Vehicle Collision at the intersection of State Route 303 and East Erie Street in the Hamlet of Blauvelt, N.Y.
VIDEO
A 2005 Mack commercial box truck operated by Andrew Roe, 29, of Middletown, NY was traveling northbound on Route 303. A 2019 Subaru Forester, operated by Seymour Whynman, 83, of Blauvelt, NY was traveling westbound on E. Erie Street. A collision occurred at the intersection and the Subaru Forrester subsequently collided with a 2020 ford transit van in the southbound left only turn lane of Route 303. Mr. Whynmn and a female passenger were transported to Nyack Hospital by South Orangetown Ambulance Corps.
It is with deep sadness we report the passing of Seymour Whynman.
This accident is currently being investigated by the Orangetown Police Accident Investigation team. Police are asking anyone who may have witnessed the collision or anyone who may have additional information to contact the Orangetown Police Department at 845-0359-3700.
Photo credit – Rockland Video