Rockland Officials Stress Safety for National Bike Month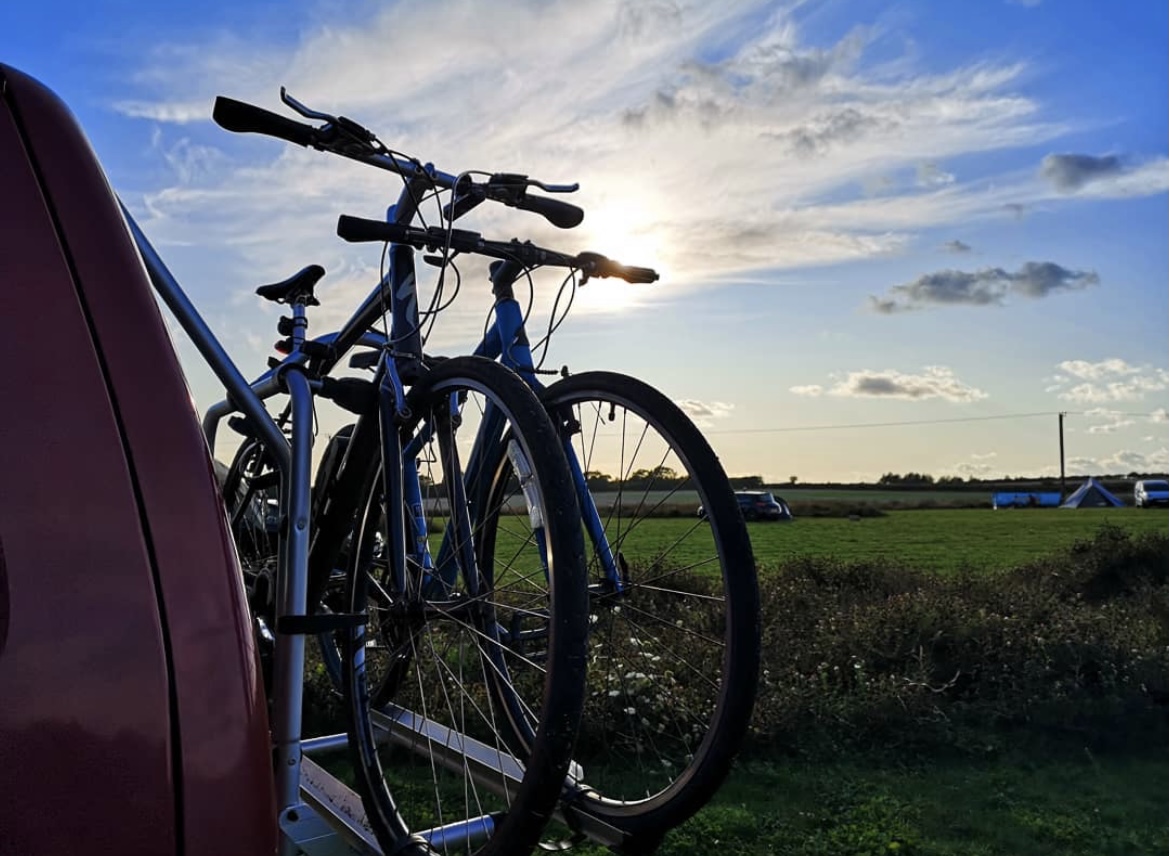 NEW CITY, NY – Rockland County Executive Ed Day and County Health Commissioner Dr. Patricia Schnabel Ruppert remind residents to follow safety guidelines when out bike riding.
One of the most important things you can do to stay safe when riding your bicycle is to wear a helmet that fits right every time you ride. This is the single most effective way to prevent head injury resulting from a bicycle crash. In Rockland County, all cyclists, no matter what their age, must wear a bike helmet.
"There are many great reasons to ride your bike: It offers fun, freedom, and exercise, and it's good for the environment. By law, bicycles on the roadway are vehicles with the same rights and responsibilities as motorized vehicles. To avoid crashes, be focused and alert to the road and all traffic around you; anticipate what others may do before they do it," said Dr. Ruppert.
Bike riders must follow the same rules of the road as motorists. Here are some additional safety basics that you should know when you are out bike riding:
Ride single file in the direction of traffic.
Use hand signals when turning and use extra care at intersections.
Before entering traffic, stop and look left, right, left again, and over your shoulder.
Wear bright clothing and ride during the day.
If night riding can't be avoided, wear reflective clothing.
Make sure your bike has reflectors on the bike frame in the front and back, pedals, and spokes, as well as a horn or bell. A rear-view mirror and a bright headlight are also recommended.
Do not wear earbuds when cycling. If you must stay connected, wear only one in your right ear.
No child under age one is permitted as a passenger on a bicycle.
If you haven't taken your bike out in a while, chances are it will need a slight tune-up. Here are some areas that should be checked before you get back on your bike:
Check your tires to see if they need air.
Spin the wheels to make sure the tires are not worn.
Check your brakes. Test them to make sure they can stop on dry pavement.
Make sure your bike frame is secure, and chains should not be rusted or black with grime.
Make sure your seat is secure.
Take your bike for a short trial ride in a parking lot or safe area to be sure the bike is in working order.
"We all must understand that the roads are shared by bicyclists, pedestrians and vehicles, and a failure to achieve peaceful coexistence can result in tragedy. It is everyone's responsibility to be smart and respectful on the roads to keep yourself and your family safe," said County Executive Day.
Senator Skoufis Touts $352K in Emergency Response Grants for Rockland County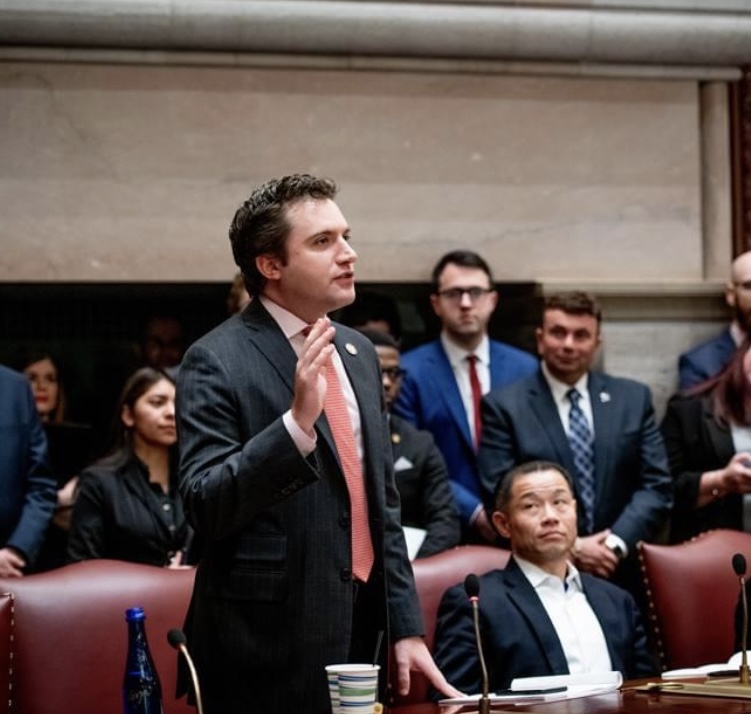 HAVERSTRAW, NY – Senator James Skoufis touted a $351,925 grant to Rockland County to support its emergency response operations and make critical improvements to 9-1-1 dispatch functions. The funding, announced Friday, will be administered by the State Division of Homeland Security and Emergency Services.
"Rockland County is more than deserving of this critical funding," said Senator Skoufis. "Our emergency service providers are on the front lines every day, responding to what may ultimately be life-and-death situations, in often unpredictable circumstances. Improving our communications infrastructure will save more lives while making the work of our dispatchers and first responders faster and more effective."
"These funds help recipients make important upgrades such as text-to-9-1-1 and implement other next-generation 9-1-1 technology so they're ready to handle calls for help and to dispatch first responders immediately," said Patrick A. Murphy, Commissioner of the Division of Homeland Security and Emergency Services. "Since 2014, the state has distributed approximately $60 million to help our local partners improve their public safety answering point capabilities."
Stony Point Resident Celebrates 100 Birthday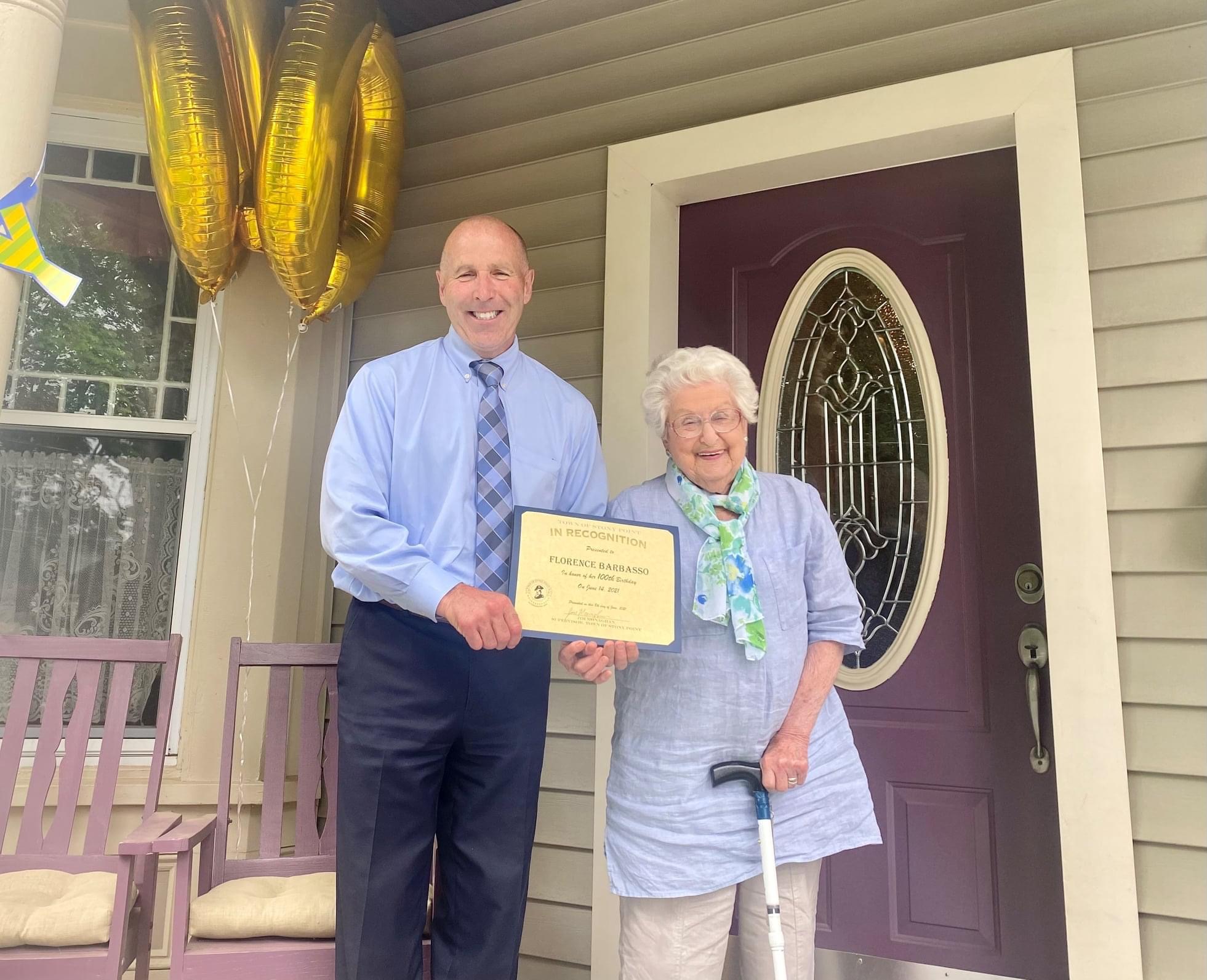 STONY POINT, NY – A big Happy (belated) Birthday to Florence Barbasso of Stony Point who turned 100 yesterday!
Florence was presented with a certification from Stony Point Supervisor Jim Monaghan. 🎂