Rockland Officials React To Brink's Getaway Driver Judith Clark Being Granted Parole
"Today's ruling by the parole board is a cruel and unjust slap in the face to the families of Sergeant Edward O'Grady, Officer Waverly "Chipper" Brown and Brinks guard Peter Paige. This perversion of justice is a sad continuation of the deadly assault on police officers happening across our Nation and signals to the criminal element that it is open season on cops. The parole board and the elected officials responsible, especially our governor who commuted her sentence thus setting the stage for this debacle, for allowing this domestic terrorist to walk free should be ashamed.
We, the community of Rockland, now need to focus on supporting the three spouses, nine children and countless others close to those murdered officers as they are reliving the horrors of October 20th,1981 this evening. Let us have a good thought and a prayer for them as the justice they received has now been betrayed by the same system their loved ones died protecting." – County Executive Ed Day
"I am not sure that we can adequately put into words the utter disgust and disappointment our members feel after today's decision to grant Judith Clark parole. It is an understatement to say that this is an absolute travesty of justice. This decision is a total slap in the face to all Americans. It completely disregards the reckless and willful acts of a convicted domestic terrorist and should outrage every good citizen in our County, State and Nation. Please make no mistake about it, Judith Clark is a domestic terrorist. She was a member of the Weather Underground and played a key role in the murders of Police Officer Waverly "Chip'" Brown, Sergeant Edward O'Grady and Brinks Guard Peter Paige. This group's anti-American sentiment was the driving force behind their terroristic activities. How ironic is it that the same America Judith Clark despised, has now afforded her freedom. I know that I speak for all the victims' families, the residents of Rockland County, and Law Enforcement officers from here and all across this country in saying that I am disgusted by this decision." – Larry Ayers, President – Rockland County PBA
"A DOMESTIC TERRORIST RELEASED FROM PRISON TODAY. A person who was convicted by a jury, and sentenced to 75 years to life, was paroled today, she has not served her sentence. She deserves to stay in prison and serve out her sentence. Nothing justifies the decision to set her free. NOTHING. – Sheriff Louis Falco
"Earlier this week on the day of the Judith Clark parole hearing I visited Rockland's memorial to the Brink's robbery. Every year I join hundreds of Rocklanders as we remember Sgt O'Grady, Officer Brown and Brink's guard Paige. I submitted opposition to her release and I continue to stand with these fallen officers, their families and the law enforcement community during this difficult day." – Assemblyman Kenneth P. Zebrowski
Sen James Skoufis: "Judith Clark may be a reformed prisoner. Far more importantly, she was involved in a heinous crime that led to the killing of two police officers. The families of (Sgt) Edward O'Grady and Officer Waverly Brown are in my thoughts."

— Steve Lieberman (@LoHudLegal) 17 Aibreán 2019
"Judith Clark may be a reformed prisoner. Far more importantly, she was involved in a heinous crime that led to the killing of two police officers. The families of (Sgt) Edward O'Grady and Officer Waverly Brown are in my thoughts." – Senator James Skoufis
"This violent terrorist has no business being released from prison! The blood of two cops and a security guard will forever be on her hands. #BlueLivesMatter" – Assemblyman Karl Brabenec
"I am disgusted with the decision of the New York State Parole Board to allow for the parole of Judith Clark the Brinks get away driver. I was a Junior at Clarkstown South that horrible October day and our innocence as a town was lost–we never quite felt the same. The absolute disregard for life and the senseless attack that killed three good men shocked the nation and was an attack on each and every one of us.
The reality at the time was that upon conviction nobody believed that the perpetrators of those attacks would ever see the light of day outside of prison. Justice it was believed had worked–because part of being just is accounting for the loss and paying a debt. In sacred scripture we understand justice at its most basic level as a "making right" of a wrong. Part of that equation was that the perpetrators of the crime would do the time to account for the deaths of three people. Years later to celebrate people who supposedly "paid the debt" by volunteering as counselors in prison omits the fact that those in prison are supposed to repent and pay the debt. We know that the actions of Judith Clark and cohorts can never be made right in the biblical sense because three lives can and will never be returned. No amount of counseling, in house activism and letter writing can "make right" the violent premature deaths of Police Officer Waverly "Chipper" Brown, Sgt. Edward O'Grady and Brinks Guard Peter Paige. This never had to come to pass the commutation of the sentence by Governor Cuomo leading to the decision of the Parole Board today is breathtaking in its disregard for the biblical sense of justice." – Clarkstown Supervisor George Hoehmann
"The actions of the State Parole Board represent a sad day for New York and a sad day for the families of the brave victims of the 1981 Brinks robbery in Nyack: Sgt. Edward O'Grady, Officer Waverly Brown and Brinks security guard Peter Paige. The three victims were gunned down during a violent crime – a crime that should force Judith Clark to serve the remainder of her sentence behind bars." – Ramapo Supervisor Michael B. Specht
Another convicted cop killer and domestic terrorist goes free thanks to @NYGovCuomo. This state's priorities are shot to hell. Disgusting. https://t.co/u9gC82S7sH

— Chris Day (@ChrisDayNY) 17 Aibreán 2019
"Another convicted cop killer and domestic terrorist goes free thanks to @NYGovCuomo. This state's priorities are shot to hell. Disgusting." – Orangetown Supervisor Chris Day
"We have just learned of the Parole Board's decision to grant Judith Clark parole. We have no comment on the Parole Board's decision. Our Village lost brave law enforcement officers on that terrible day – officers who were beloved neighbors and fine members of our Nyack community. We continue to grieve the loss of P.O. Waverly Brown, Sgt. Edward O'Grady and Brinks guard, Peter Paige. We offer nothing but support and love for their families, friends and all who knew them." – Village of Nyack Mayor Don Hammond
"So she's been a model prisoner Cuomo? Being a model prisoner does not bring back the police officers that sacrificed their lives for the safety of the residents of Rockland County. It doesn't erase the countless tears wept for these officers, fathers, sons, and friends lost. What it surely does is prove your agenda is not to support those who serve and protect NY state." – Legislator Laurie Santulli County
"I believe the early release of Judith Clark is a terrible injustice to the families of those whose loved ones were taken away forever right here in Rockland County,
I offer my deepest condolences to the families of her victims whose wounds will surely be reopened in knowing that Judith Clarke will be free to live the rest of her life as she chooses despite her active complicity in the murder of Nyack Police Sergeant Edward O'Grady and Officer Waverly Brown, as well as Brink's security guard Peter Paige." – Legislator Christopher Carey
"Today, my thoughts are with the families of Nyack police officers, Sgt. Edward O'Grady and Officer Waverly Brown, and Brinks guard Peter Paige.
The pain and the loss experienced by the families of the three men can not be erased and will not be forgotten.
The parole of a participant in the murder of three innocent people as part of a terrorist plot is a dark day for Rockland and for our brave law enforcement officers." – Legislator Aney Paul
"The Ultimate Slap in the Face! My mother was good friends with the sister of MURDERED COP, Eddie O'Grady. This granting of parole is an absolute slap in the face to all members of the Law Enforcement community. I stand tall and firm in my complete opposition to granting COP KILLERS parole! Beyond disgraceful!" – Clarkstown Councilman Pete Bradley
"As I write this post many things come to my mind, mostly anger and frustration due to the upcoming parole of Rockland County cop killer and domestic terrorist Judith Clark. I will contain my comments to simply say may we never forget the officers, Brinks guard as well as their families and friends who have been suffering for years due to this killer and her part in this terrorist act. Stay safe my friends." – Chief Clarke Osborn
Photo credit Clarkstown PD/ Lohud
"Meet Our New Human Rights Commissioner" By Rockland County Executive Ed Day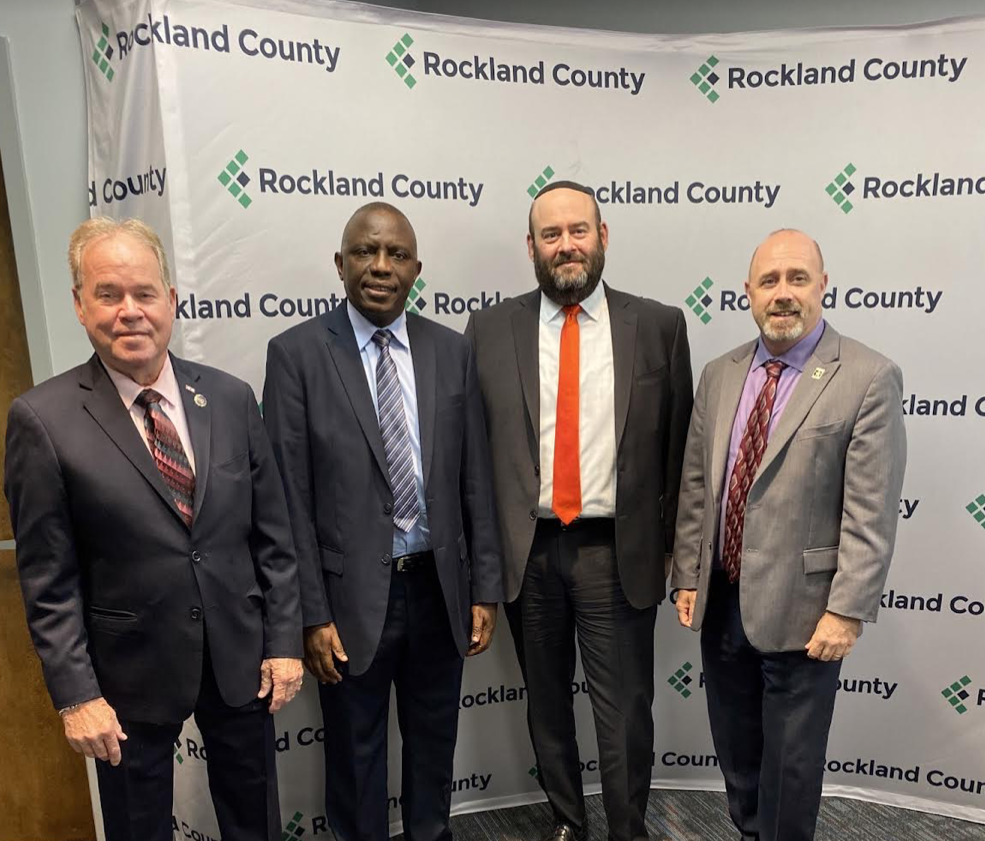 Without question Rockland County is a "melting pot" of diverse cultures and ethnicities which is exactly why my administration made sure to not rush the process of filling the critical position of Human Rights Commissioner.
We took our time combing through candidates to find the most qualified individual to protect the human rights of our residents.
That search started with an extensive recruitment process through multiple avenues including online job sites, the County of Rockland website, with assistance from the Human Rights Commission, members of the County Legislature, and many other
community members.
Once we gathered a list of leading candidates, we had them interviewed by a panel of top human rights advocates, which unanimously recommended that Spencer Chiimbwe move on to the next step of the interview process.
Most recently, Spencer worked for the County of Rockland as a Grants Specialist for our American Rescue Plan Act Department assisting local organizations and communities navigate the sometimes-complicated grant application processes. But as I share more of this Stony Point man's background it will be easy to see why he is being appointed to this position.
Throughout his career, Spencer worked in an array of positions that solidified his fundamental understanding of government, which is crucial in this role.
He spent several years working at the ACTION Support Center, securing grants from entities like the Ford Foundation.
He spent several years working in the New York State Senate conducting legislative research and drafting policy documents.
He volunteered for Congresswoman Nita Lowey assisting with constituent services and connecting with community stakeholders.
Spencer spent 5 years working with the United African Congress inspiring community engagement and participation around key issues like health care, domestic violence, education, and empowerment.
He also served as Vice President for the When In Need Foundation, a humanitarian and philanthropic nonprofit working with disadvantaged communities.
All that experience is just the tip of the iceberg for Spencer.
I am confident his extensive experience working across cultural lines will aid him in his new role.
We expect our Human Rights Commissioner to be omnipresent, establish trust, and be proactive in helping residents facing discrimination of any kind.
My appointment of Spencer Chiimbwe as our next Commissioner has been submitted to the Rockland County Legislature and I look forward to celebrating his confirmation in the coming weeks.
I remind our residents that no one person, one department, or one group, can get the job done. The collective ownership and responsibility of protecting human rights starts and ends with every one of us.
We must all commit, as a County, to stand united against any form of hate or discrimination that surfaces.
* Column written by Rockland County Executive Ed Day.
Rockland County Announces Senior of the Year Awards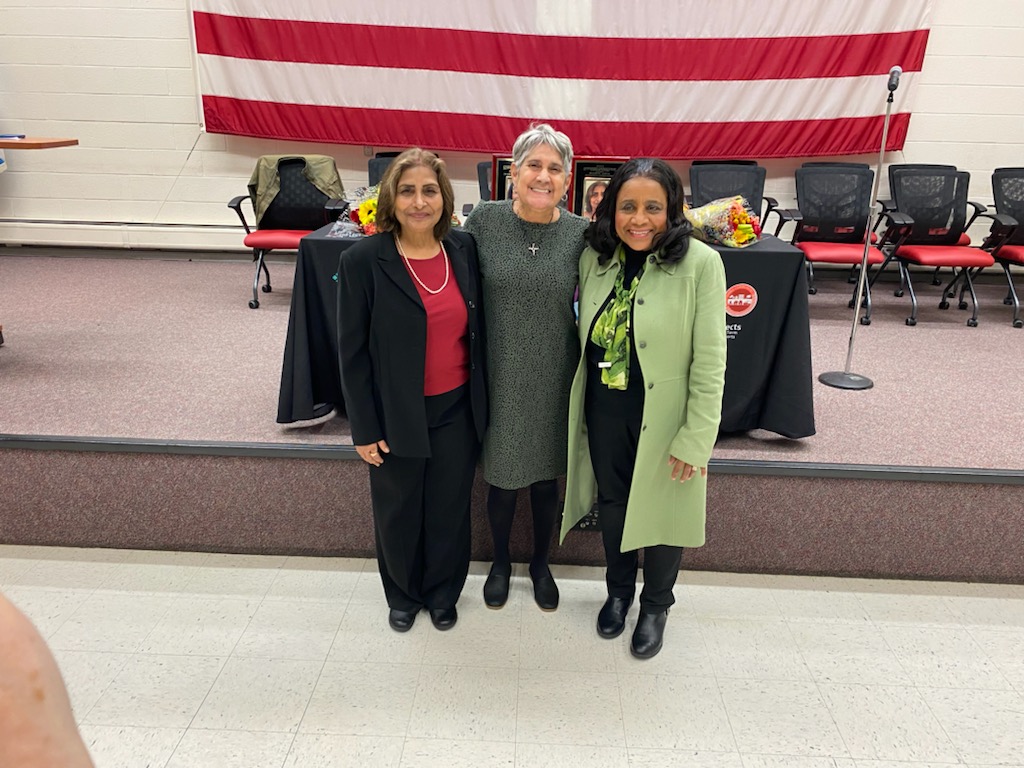 POMONA, NY – County Executive Ed Day and Office for the Aging Director Martha Robles honored two super seniors in Rockland Thursday for their longtime community service to helping others.
Winsome Downie Rainford was named 2022 Senior of the Year for dedicating her life to helping others overcome challenges. Rainford spent 42 years teaching political science while also serving on the Board of Directors of the Martin Luther King Multi-Purpose Center in Spring Valley. Winsome has also been an active member of the United Methodist Church since 1984, a Helping Hands Homeless Program volunteer, an officer in the Jamaican Civic and Cultural Association of Rockland (JAMCCAR) since its founding 32 years ago, and continues to serve as JAMCCAR's Parliamentarian and on its Scholarship Committee.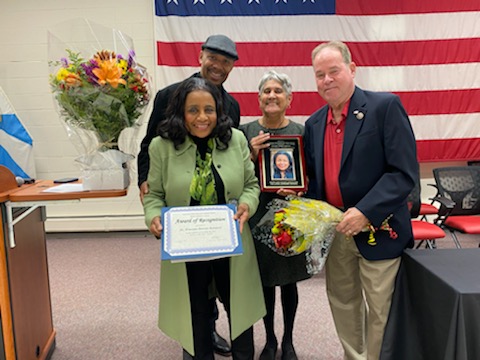 The second honoree Mamta Arya was awarded the 2022 Outstanding Contribution by a Senior Citizen. Arya has called Rockland County home ever since she immigrated here from India in 1976. After earning her master's degree, she spent 15 years working with people with mental illness, substance abuse, and special needs. With a passion for helping others, she went on to launch her own non-profit "Jeevan Jyoti." The organization offers free services to seniors including learning new skills or how to take care of their aging body and mind six days a week.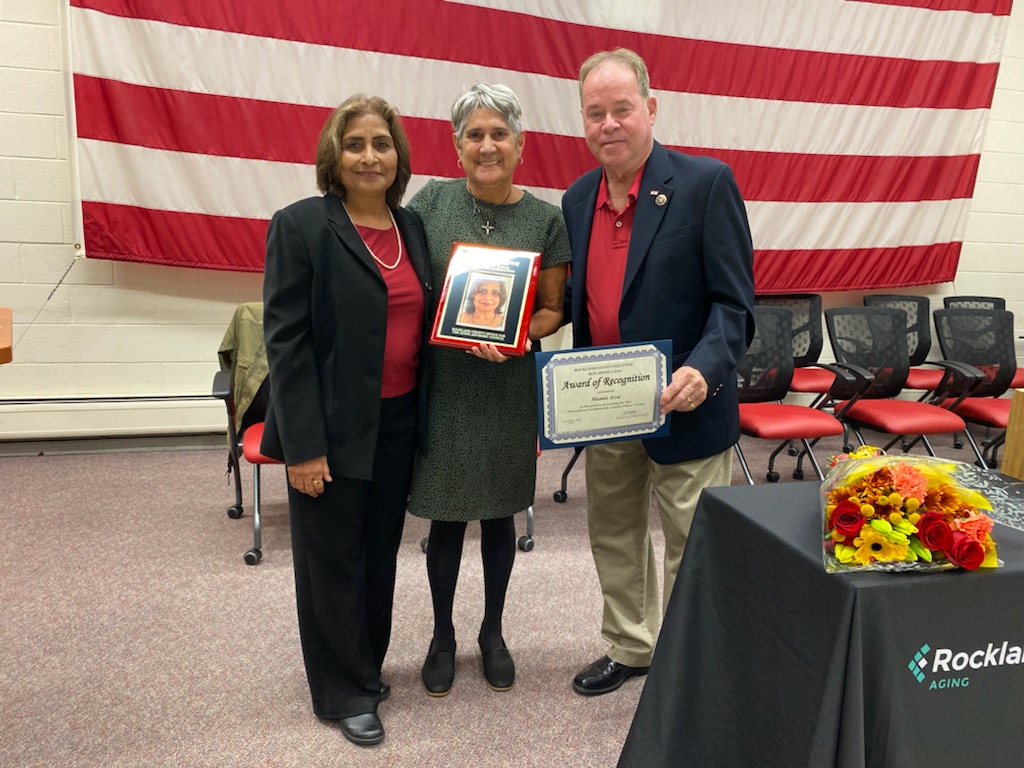 "These recipients are an inspiration to us all," said County Executive Ed Day. "And a reminder that regardless of where you come from you can make a difference."