Rockland native and New England Patriots Safety Devin McCourty Spotted at Ramapo HS Summer Football Practice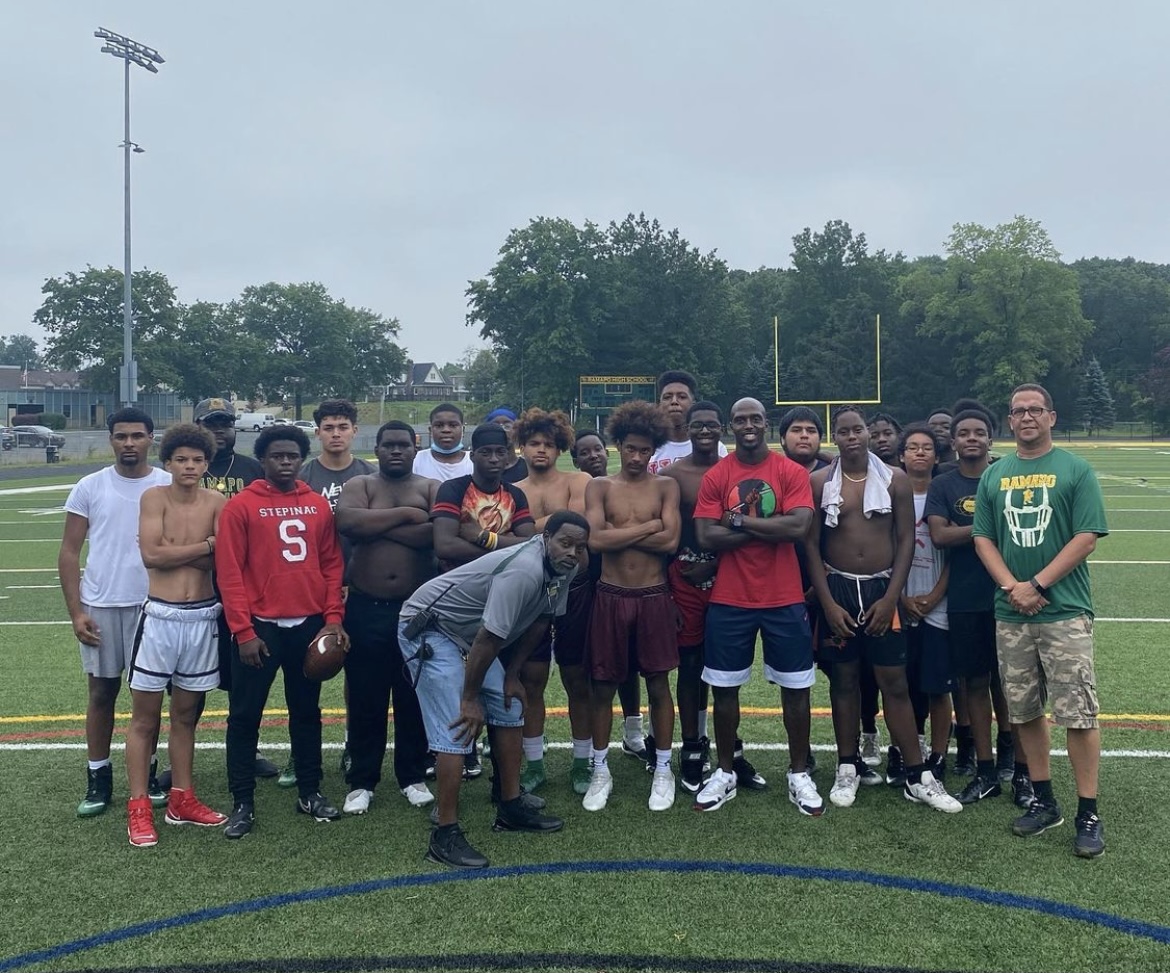 SPRING VALLEY, NY – Rockland native and New England Patriots Safety Devin McCourty spotted today at Ramapo High School summer football practices.
The McCourty twins who grew up in Nyack have not forgotten where they came from. From using their platform to be a role model and help mentor the next generation to providing students with crucial tools for receiving an education during a pandemic, they have always supported the county of Rockland.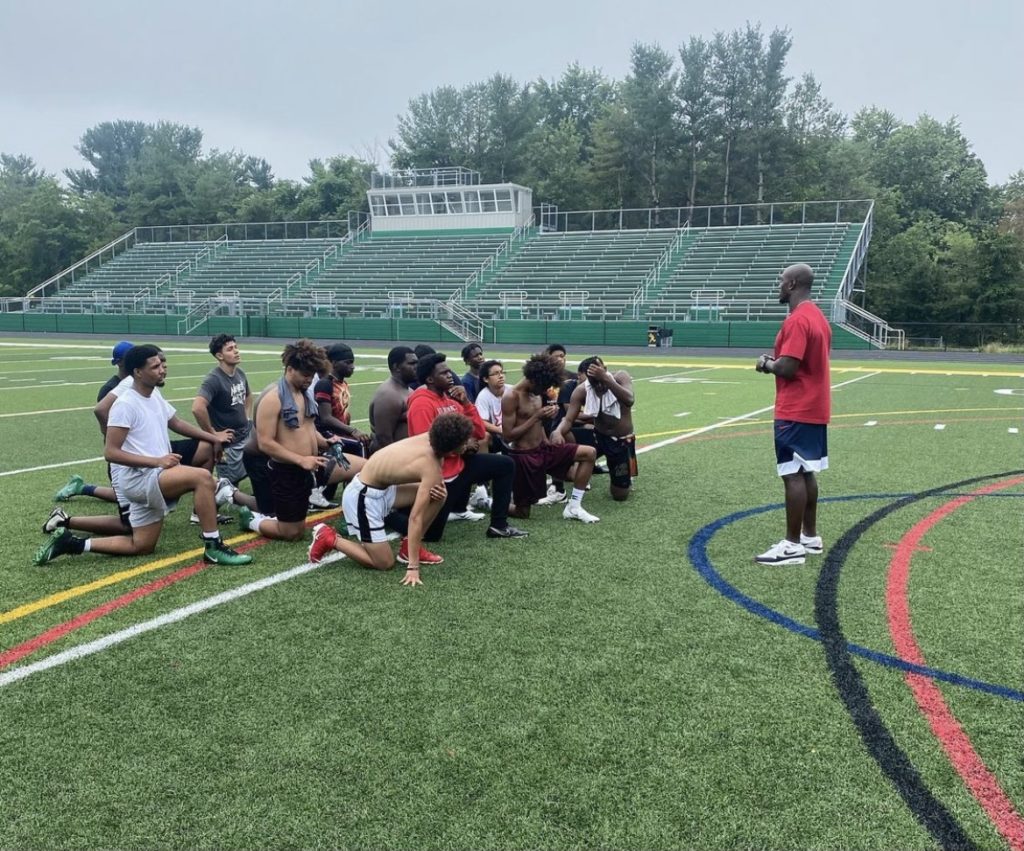 Ramapo Assistant Football Coach J Cesar posted the following on Instagram:
I tell ppl all the time when they ask me my reason for coaching… and still all these years later its still same answer to give these kids the guidance and opportunities i didnt have growing up. So after another rough Day of weight room and field work I wanted them to see what the ultimate result of hard work, dedication and sacrifices of their summer days could be. So i called in a favor to my big bro DMac @mccourtytwins and I can't thank him enough for this visit to my players @ramapogryphons_football We truly appreciate it!!!
In April of 2020 during the height of the pandemic and remote learning, the McCourty Twins, donated $90,000 worth of Chromebooks to students in the Nyack and East Ramapo Central School District who don't have access to computers at home.
This issue hit home for Devin & Jason as they grew up in Rockland County, going to school in both districts. First attending Upper Nyack elementary school in Nyack and then later Chestnut Ridge middle school in East Ramapo.
NY Boulders Sundberg Recipient of 2021 Johnny Thompson Unsung Hero Award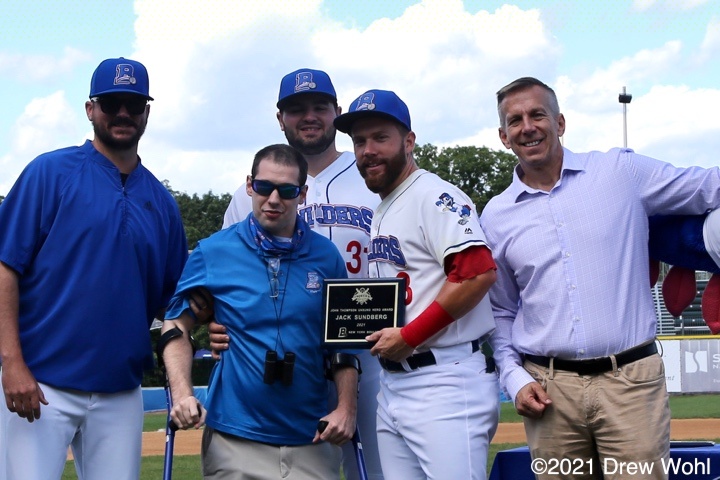 POMONA, NY – New York Boulders Baseball Outfielder Jack Sundberg named this year's recipient of the Johnny Thompson Unsung Hero Award.
John Thompson, who has Cerebal Palsy, is a resident of Nanuet and a true inspiration. He embodies the never quit attitude. He is the Disabilities Liaison Officer for the NY Boulders and the play-by-play announcer for the Rockland Community College Men's & Women's Basketball Team.
Thompson is a rising star in sports journalism, interviewing some of the biggest names in New York sports.
Sundberg has quietly put together an outstanding season on his way to the Thompson Award. He has given the Boulders' solid defensive play in left field, while, at bat, has maintained a batting average hovering around the .300 mark throughout the year and, through the Labor Day game versus Tri-City, is tied for the Boulders' single season stolen base mark of 47 set by Junior Arrojo in 2016.
Patriot Parachute Team – FDNY vs. NYPD Baseball Game at Boulders Stadium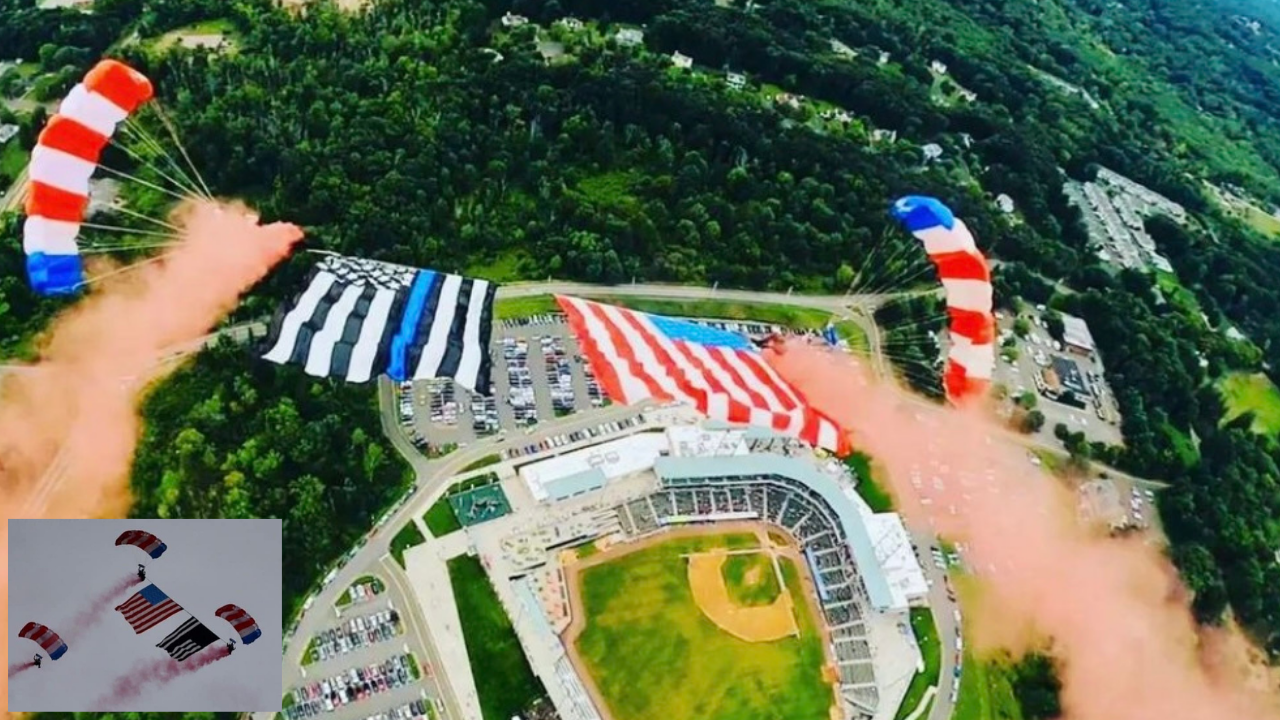 Patriot Parachute Team, who are all veterans, jumped into Boulders stadium during the national anthem of the FDNY vs. NYPD baseball game.
The New York City Fire Department (FDNY) would win the game 16 – 5.
Video credit Mike Joyce.