Rockland-Covid-19 Vaccine Appointments Available for Ages 12+ Wednesday, May 19th at the Health Department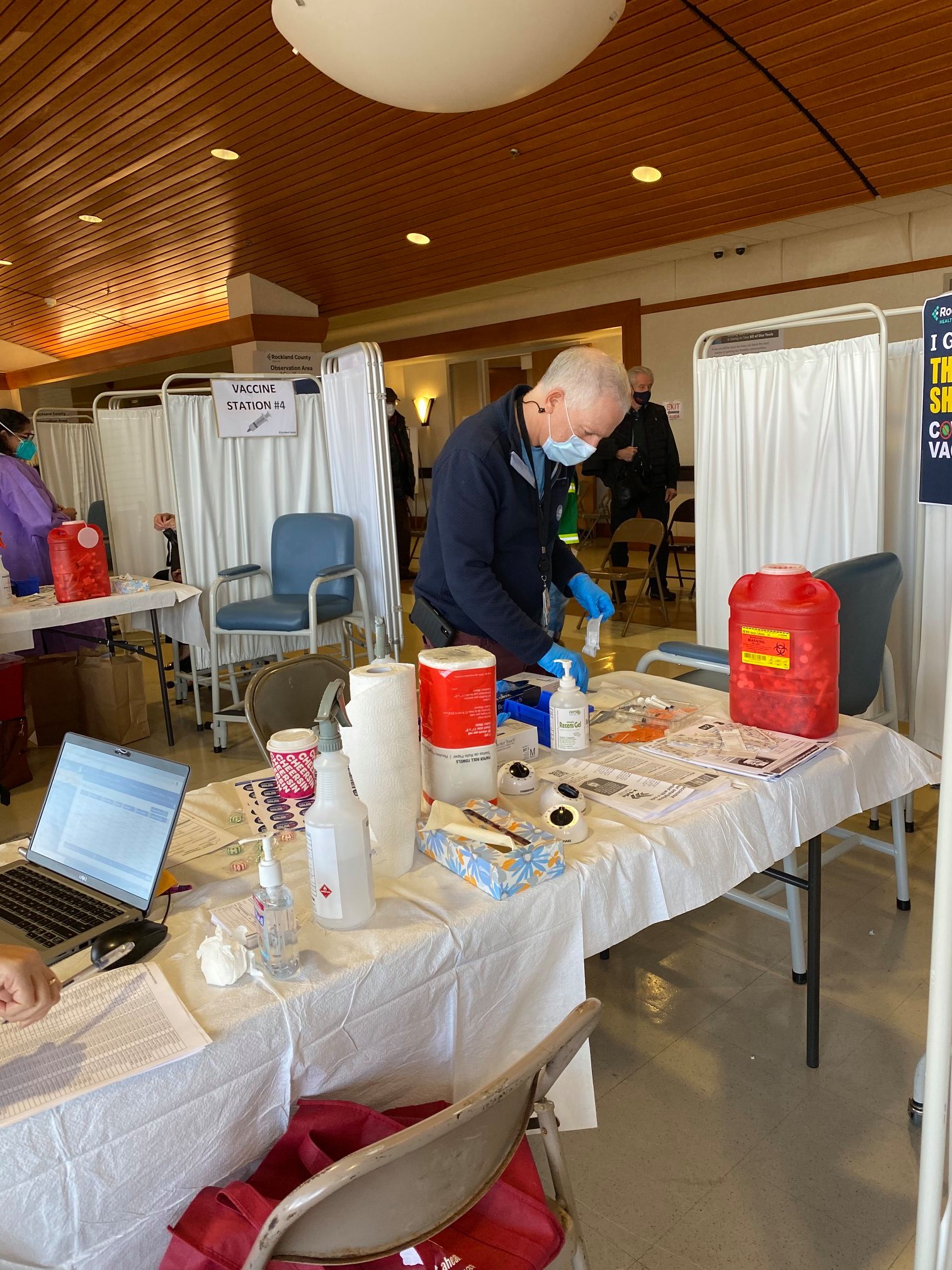 NEW CITY, NY – The Rockland County Department of Health (RCDOH) announces 1st dose appointments are available for the Pfizer-BioNTech COVID-19 vaccine from 3:00 pm to 7:00 pm on Wednesday, May 19, 2021. Anyone age 12 and older, can visit the COVID-19 webpage (http://rcklnd.us/covid19) to schedule their appointment. Appointments are encouraged but not necessary. Walk-ins are welcome and will be registered on-site.
If you do not have access to a computer and need assistance in scheduling the COVID-19 vaccine appointment at the RCDOH, call the Rockland County COVID Call Center at 845-238-1956 from 8:00 am – 5:00 pm Monday – Friday (except holidays).
The current recommendation is to get your second dose at the same place where you got your first shot. You will be given an appointment for your second dose when you receive your first dose. The Pfizer-BioNTech vaccine requires you to get a second dose 21 days/3 weeks after your first dose. If it is not possible for you to return on the date you are given call the Rockland County COVID Call Center at 845-238-1956 to reschedule your appointment.
Any 12–17-year-old receiving the vaccine must arrive with a parent or guardian who will sign a consent form. The parent or guardian must show some form of personal identification such as a driver's license. If you have health insurance, please bring your benefit card with you. The vaccine is free; however, the health department can collect an administrative fee from insurance plans.
"The Pfizer-BioNTech vaccine uses mRNA technology which continues to prove to be safe and effective for individuals 12+. This vaccine is an important public health tool that protects people from getting sick or severely ill with COVID-19 and may also help those around you," said County Health Commissioner Dr. Patricia Schnabel Ruppert.
Senator Skoufis Touts $352K in Emergency Response Grants for Rockland County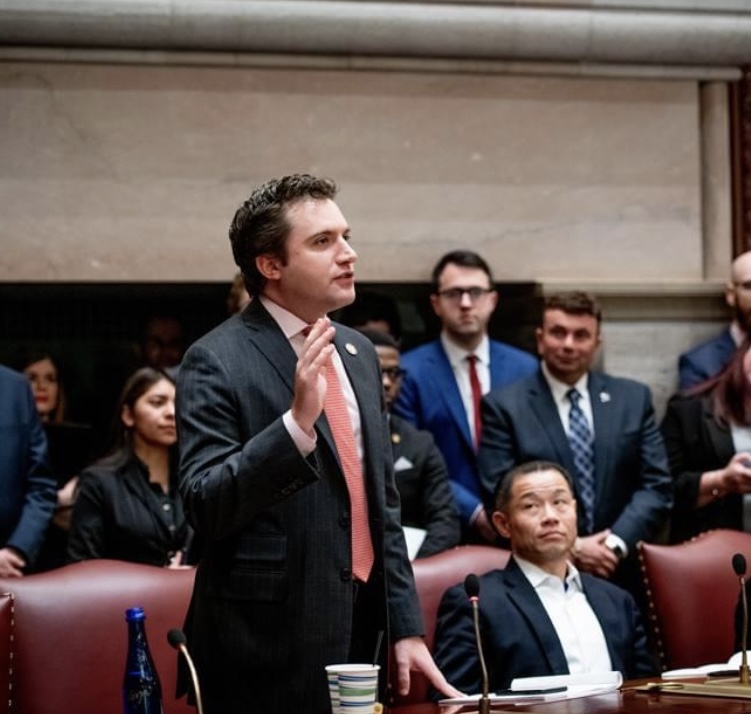 HAVERSTRAW, NY – Senator James Skoufis touted a $351,925 grant to Rockland County to support its emergency response operations and make critical improvements to 9-1-1 dispatch functions. The funding, announced Friday, will be administered by the State Division of Homeland Security and Emergency Services.
"Rockland County is more than deserving of this critical funding," said Senator Skoufis. "Our emergency service providers are on the front lines every day, responding to what may ultimately be life-and-death situations, in often unpredictable circumstances. Improving our communications infrastructure will save more lives while making the work of our dispatchers and first responders faster and more effective."
"These funds help recipients make important upgrades such as text-to-9-1-1 and implement other next-generation 9-1-1 technology so they're ready to handle calls for help and to dispatch first responders immediately," said Patrick A. Murphy, Commissioner of the Division of Homeland Security and Emergency Services. "Since 2014, the state has distributed approximately $60 million to help our local partners improve their public safety answering point capabilities."
Stony Point Resident Celebrates 100 Birthday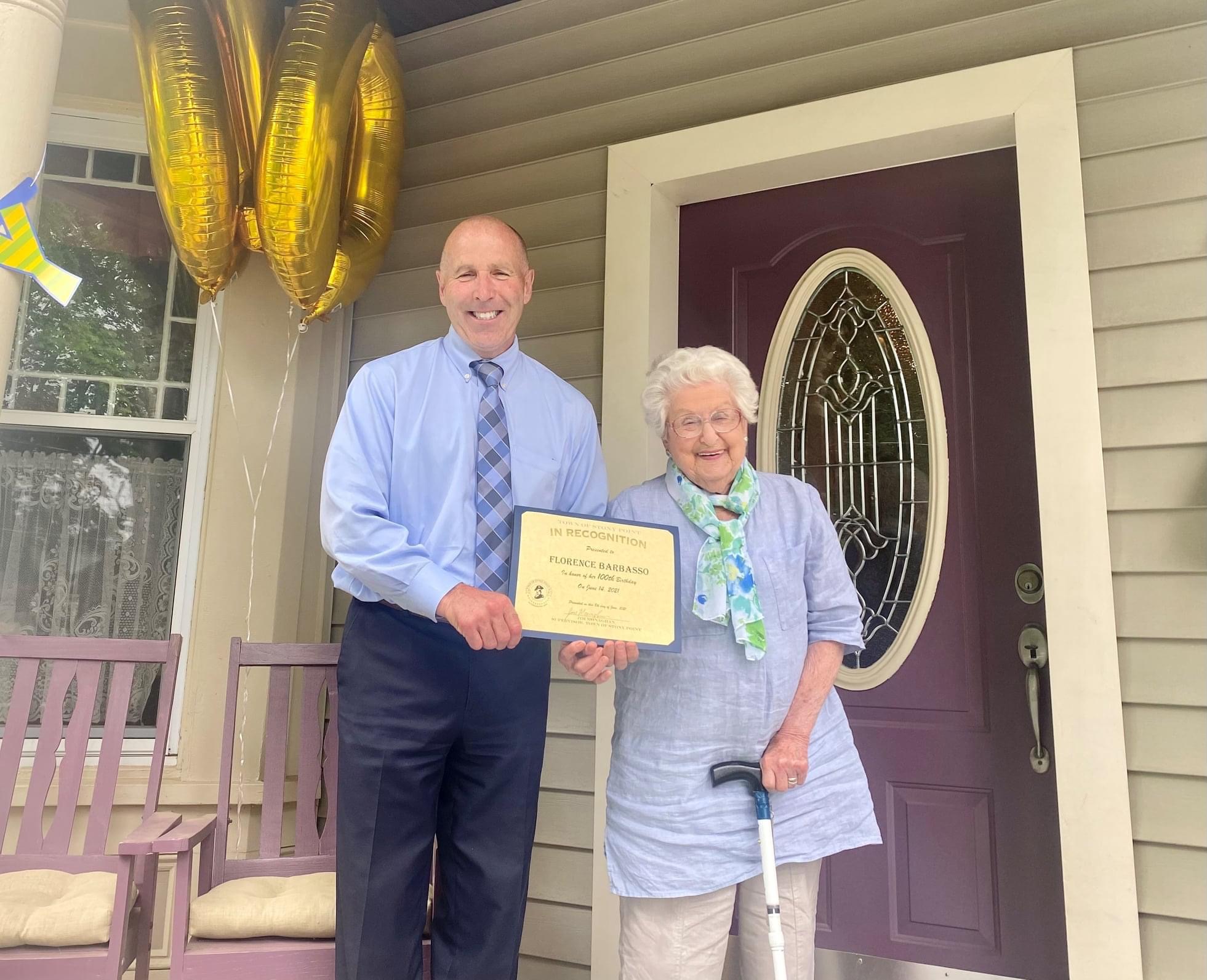 STONY POINT, NY – A big Happy (belated) Birthday to Florence Barbasso of Stony Point who turned 100 yesterday!
Florence was presented with a certification from Stony Point Supervisor Jim Monaghan. 🎂