Rockland County PBA Endorses Mike Lawler for State Assembly Race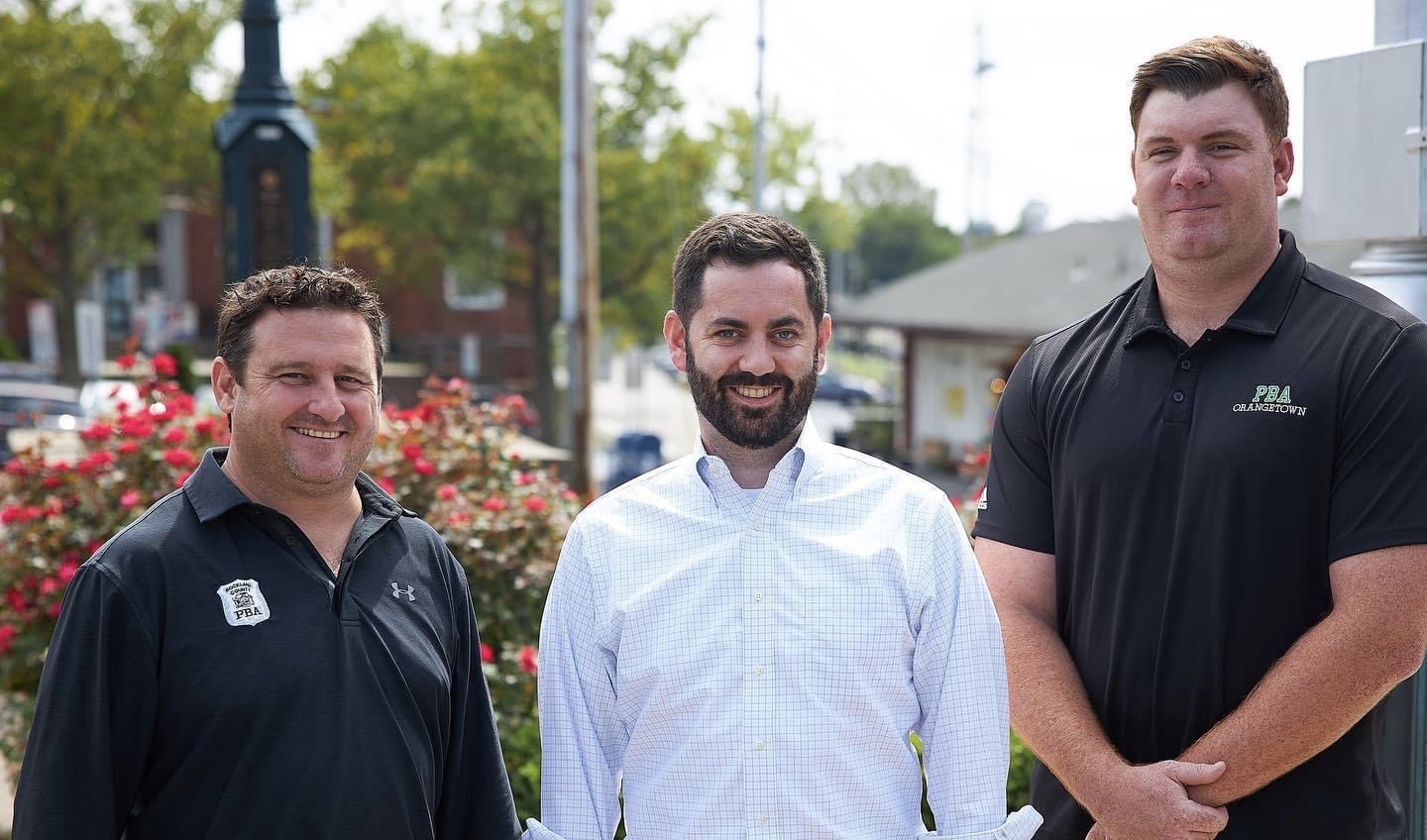 PEARL RIVER, NY – The Rockland County PBA announced they will be endorsing Mike Lawler in his race for the 97th Assembly District.
Lawler, who is running on a platform of repealing cashless bail, public safety, and additional funding for law enforcement, spoke about the importance of the Rockland County PBA's endorsement in this close Assembly race.
"It's an honor to have the strong support of the Rockland County PBA and I am grateful for the men and women who serve and protect our communities every day," said Lawler. "As our next Assemblyman, I will work closely with the Rockland County PBA to repeal the disastrous cashless bail bill and fight to ensure they have the resources they need to do their jobs and ensure equality and justice for all New Yorkers."
The Rockland County Patrolmen's Benevolent Association was founded in 1966 and represents the men and women of the following local police departments: Clarkstown, Orangetown, Piermont, South Nyack-Grand View, Spring Valley, Stony Point, Suffern and the Rockland County Sheriff's Office Patrol and Civil Divisions.
"Mike is a strong supporter of law enforcement who will fight for us in Albany," said Larry Ayers, President of the Rockland County PBA. "Mike is the only candidate who will work with us to keep Rockland County families safe. His opponent is a radical, out-of-touch legislator who brazenly co-sponsored the dangerous cashless bail law, which was passed without any input from law enforcement and made our communities less safe. He has our full support and we strongly endorse his candidacy for State Assembly."
"Mike's commitment to keeping Rockland County safe speaks for itself," commented Nick Whalen, President of the Orangetown PBA. "His desire to work with law enforcement, not against us, is what led us to give him our full support. Ellen Jaffee didn't even bother to ask us what we thought about cashless bail before she co-sponsored that disastrous bill. That won't happen again with Mike Lawler in Albany."
"Mike has demonstrated time and again his support for the brave men and women of the law enforcement community," remarked Conor Fitzgerald, President of the South Nyack-Grandview PBA. "Without question, he is the only candidate we can rely on to have our backs in Albany."
"Ellen Jaffee has failed our community for far too long," said Matt Galli, President of the Spring Valley PBA. "She has turned a blind eye to the needs of law enforcement officers and families in the 97th Assembly District, and that needs to end. Mike Lawler will always stand with law enforcement and ensure our communities remain safe."
"As a lifelong Rockland County resident, Mike Lawler knows where our communities are succeeding and struggling," said Billy Simurra, President of the Suffern PBA. "He is committed to taking steps to repeal the controversial bail reform law, putting the power to protect communities back into the hands of locally elected judges from repeat offenders with no community ties."
"In addition, Mike wants to work with law enforcement officials as well as community leaders to ensure that communities are safer than ever, and that law enforcement is a part of the team facilitating that safety," concluded Simurra.
"There is no doubt in my mind that Mike Lawler will be an excellent representative of our district, and one that stands with law enforcement, rather than against it," said Steve Leuthner, President of the Piermont PBA. "Ellen Jaffee should be ashamed of herself for co-authoring the disastrous cashless bail bill and must be voted out this November."
Last month, Lawler received the endorsement of former NYPD Commissioner Ray Kelly.
Mike Lawler is a lifelong Rockland County resident and currently serves as Deputy Town Supervisor in Orangetown under Supervisor Teresa Kenny. He previously worked in the Westchester County Executive's Office as an advisor to Rob Astorino, where he dealt with issues ranging from the county budget to public policy and community outreach initiatives.
Assemblyman Schmitt Presents State Assembly Proclamation to Heroic Stony Point Police Officers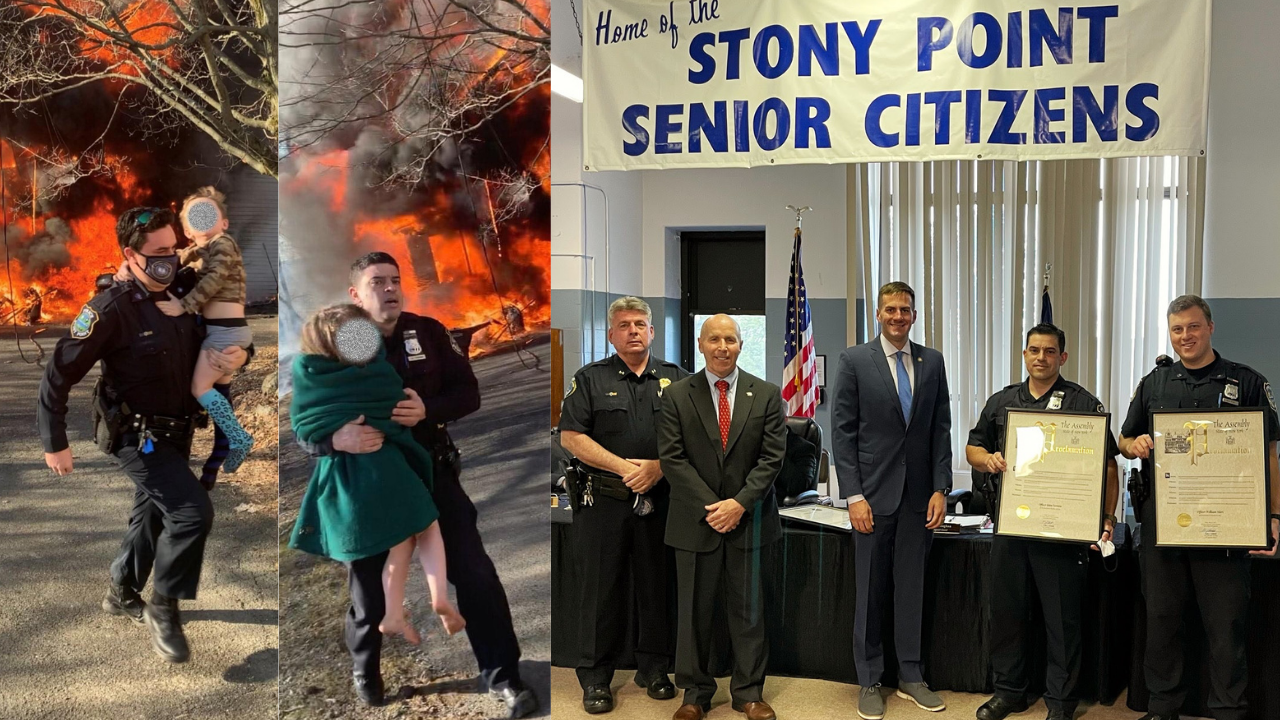 STONY POINT, NY – Assemblyman Colin J. Schmitt (Stony Point) joined by Stony Point Town Supervisor Jim Monaghan recognized three Stony Point Police Officers; Vincent Agovino, John Ferrara, and William Mari.
They were formally presented with a New York State Assembly Proclamation, by Assemblyman Schmitt, for their heroic efforts in March when they ran into a burning house to save the lives of children who were inside. (Photos at the end of the video)
Video of the ceremony below.
Each of these police officers received their own official Proclamations at the Stony Point Town Board meeting on, May 11, 2021, detailing their service of honor, courage, and personal sacrifice.
Supervisor Jim Monaghan, "Officers Vincent Agovino, John Ferrara, and William Mari are heroes. Their actions saved the lives of local residents and represent the very best of our local police department and it is great that Assemblyman Colin Schmitt joined the town board during police week to honor them."
Assemblyman Colin J. Schmitt stated, "Today and every day we should be thanking law enforcement who put their lives on the line to protect our families and communities. Police Officers Vincent Agovino, John Ferrara, and William Mari are prime examples of what the badge stands for; honor. courage, sacrifice, and selfless service. These heroes were just doing their jobs, not looking for recognition, but they deserve this honor today. I am proud to officially recognize the heroes that live amongst us and thank them for their service."
Video via Stony Point Facebook Live Stream – rocklandreport.com
VIDEO: Stony Point Supervisor Monaghan Announces Retirement of Chief Brian Moore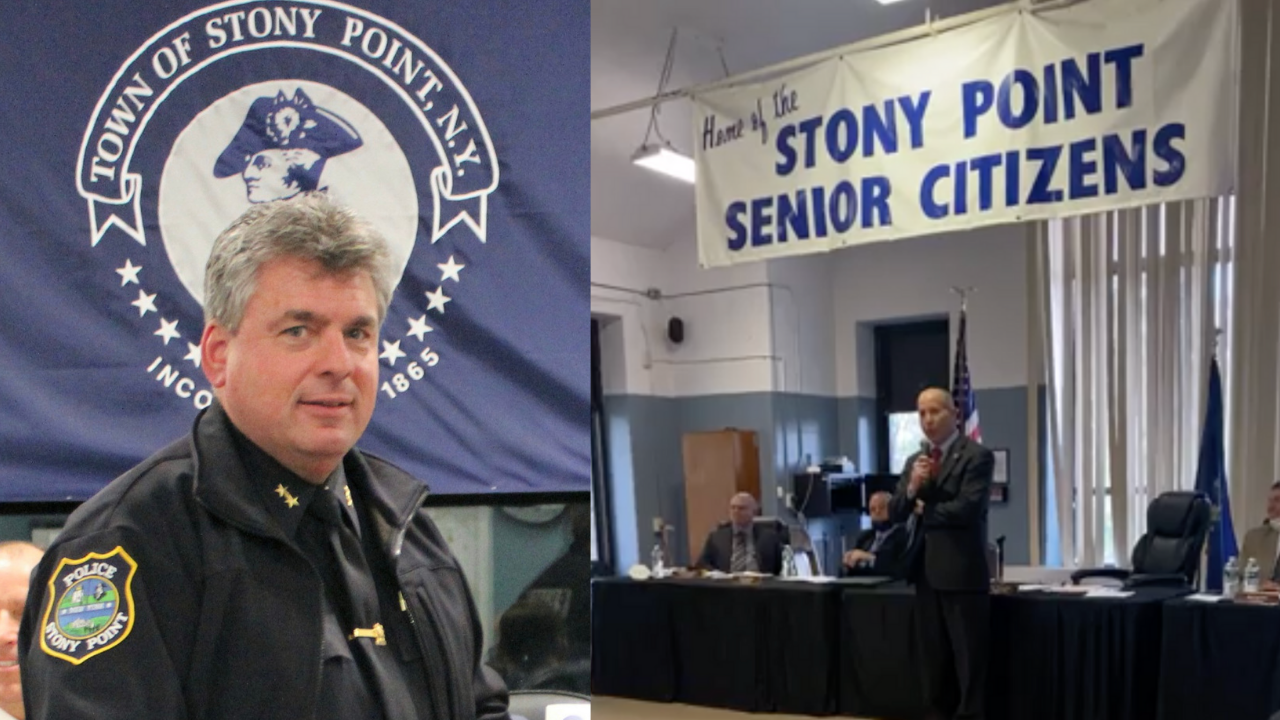 At the April 11, 2021 Stony Point Town Board Meeting, Supervisor Jim Monaghan announced that Police Chief Brian Moore was retiring.
Moore has been an officer with the Stony Point Police Department for forty-one years.