Rockland County Health Dept. Issues Two New "Commissioner's Orders" To Combat Measles Outbreak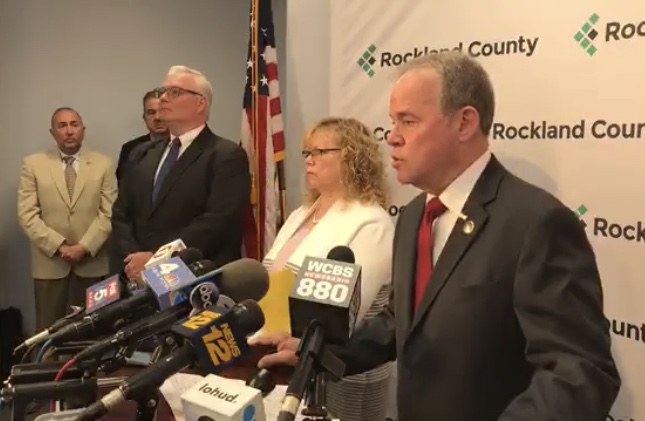 New City, NY – Rockland County Executive Ed Day and Commissioner of Health, Dr. Patricia Schnabel Ruppert issued new Commissioner's Orders that will be used moving forward to contain the ongoing measles outbreak.
Two new Commissioner's Orders were announced today:
– The first is a RCDOH Communicable Disease & Exposure Exclusion Order, which is a Commissioner's Order, and which has three components:
Any person diagnosed with the measles or exposed to a person diagnosed with the measles as evidenced by laboratory evidence or a measles tracing investigation conducted by RCDOH must be excluded from indoor and outdoor places of public assembly located in Rockland County for a period of up to 21 days.
The individual is prohibited from going to or being present at any place of public assembly for any period of time with exceptions for medical care, emergency situations and court appointments.
Individuals are required to cooperate with RCDOH public health authorities by providing information regarding details of one's illness, exposures and contacts.
Failure to comply can result in a $2,000 fine per violation per day. Parents and guardians served with this order on behalf of an exposed minor are responsible for compliance by their child.
"Many students, even in schools that have now achieved the required 95% vaccination rate, have not yet been immunized. This has to change," said Commissioner of Health Ruppert. "I have the authority from the State DOH to exclude those children who are not up to date on their immunization. With this outbreak, I am implementing further exclusions of students without evidence of proper MMR vaccination effective immediately. This is addressed to the school administrators and principals."
– The second Order involves students who are required to have the proper MMR immunizations and to date have not demonstrated that the vaccines have been administered. New York State (NYS) Public Health Law Section 2164 and New York Codes, Rules and Regulations (NYCRR) Title 10, Subpart 66-1 requires mandatory immunizations to be in school unless the student has a medical or religious exemption.
Pursuant to an audit conducted by NYSDOH/RCDOH, students have been identified as having neither a valid certificate of immunization on file for MMR vaccine or laboratory evidence of immunity against measles, mumps and rubella, nor a valid medical or religious exemption on file.
A notarized affidavit sworn under penalty of perjury or if unable to take an oath, a notarized affirmation affirmed under penalties of perjury, identifying students who have been excluded from the school/day care is required according to this order.
Failure to comply can result in a $2,000 fine per violation per day. These Orders to affected schools were delivered as of April 16, 2019.
– – – – – – – – – – – – –
Press Conference
"What I want to leave with the people of Rockland is that we will not quit, and we will not take a back seat when it comes to their health. We will use every tool at our disposal and do so regardless of opposition or distractions. That is our responsibility and we will conquer the challenge that is in front of us," concluded County Executive Ed Day.
Statement: Congressman Lawler – George Santos Should Resign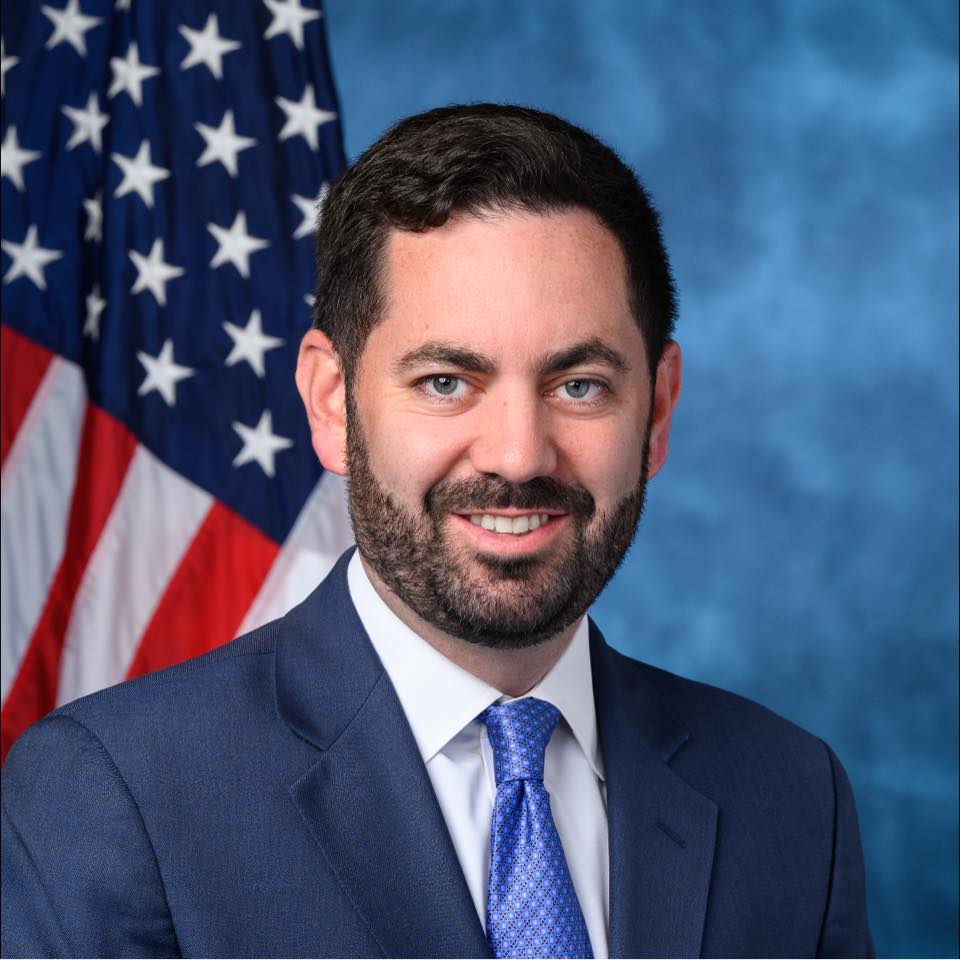 PEARL RIVER, NY – Rockland's Congressman Mike Lawler (NY-17) has released the following statement regarding controversial newly elected Congressman George Santos:
"It is clear that George Santos has lost the confidence and support of his party, his constituents, and his colleagues. With the extent and severity of the allegations against him, his inability to take full responsibility for his conduct, and the numerous investigations underway, I believe he is unable to fulfill his duties and should resign."
Statement from County Executive Ed Day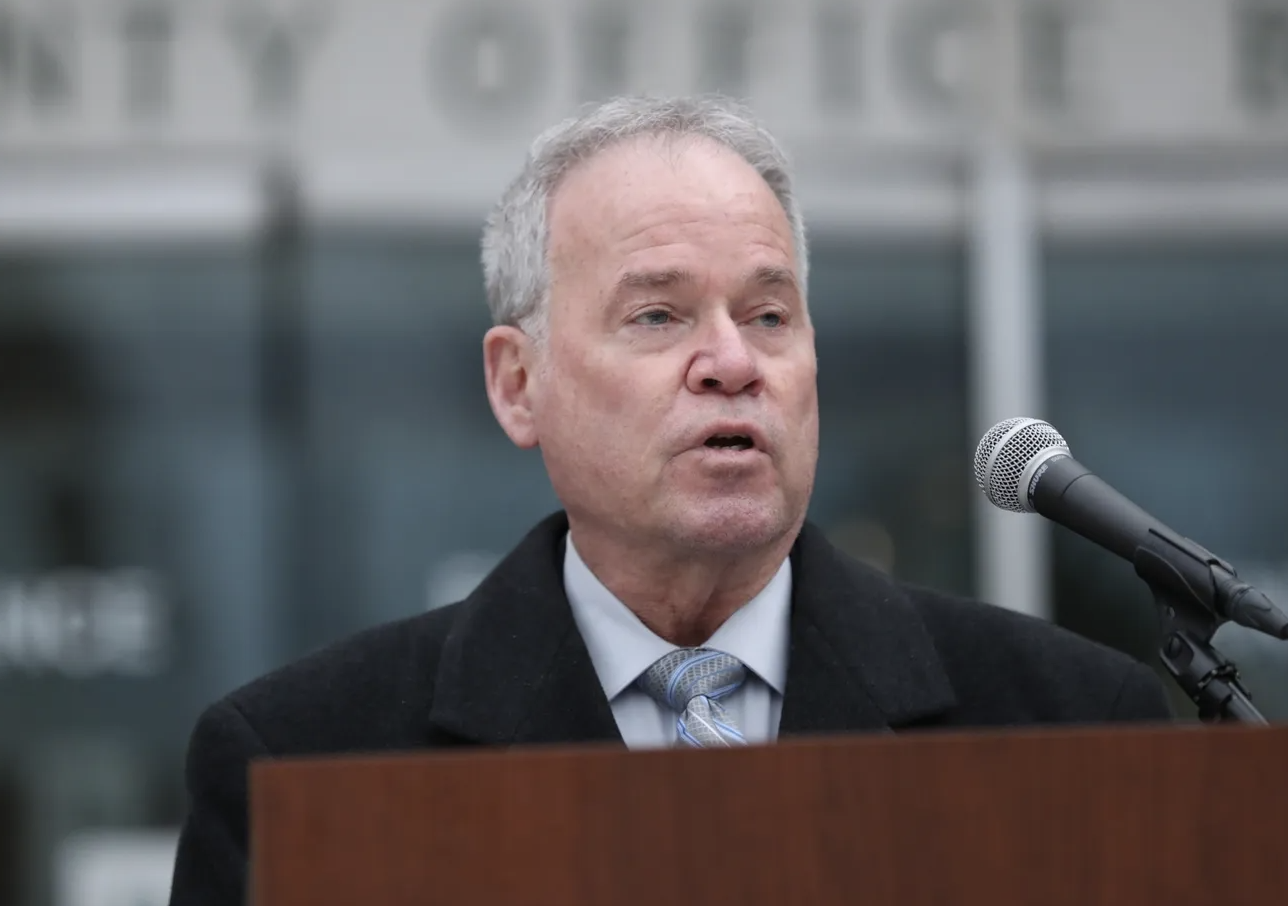 "Since Fall of 2021, I've adamantly spoken out against state legislation to create Accessory Dwelling Units (ADUs), as New York is a home rule state. Yesterday the Governor proposed expanding a property tax exemption that would allegedly reward homeowners who "build-out" ADUs, essentially incentivizing the development of these types of units. While there is no legislation currently in place requiring municipalities to allow ADUs, I fully believe that widespread construction of ADUs in suburban areas like Rockland County would be harmful to our community.
Last February, when Gov. Kathy Hochul pulled the bill from her 2023 executive budget, I was quoted saying:
"…the removal of this legislation from the Governor's proposed State Budget seemingly is not the end but a re-start, one that I am convinced the Governor will throw her weight behind AFTER Election Day IF she is re-elected. Keep that in mind when you vote on November 8th."
The proposed ADU bills are still active and in committees in the Senate and Assembly. We will continue to oppose any attempt for this legislation to be revived.
While creating affordable housing is an admirable goal, our own Planning Department stated in their professional assessment the one-size-fits-all approach of the ADU legislation is extremely problematic and does not account for differences between rural, suburban, and urban communities and I'm concerned there is a strong likelihood that the character of our County could be changed forever.
I am concerned as well about some of the mandates included in the Governor's new NY Housing Compact that will require municipalities to change zoning in specific areas of their communities and meet mandatory home growth targets. As your County Executive, and past president of a local civic association, I believe this concept to be contradicted by the Constitution of New York State and will continue to stand firmly in opposition to any politically based plan that undermines New York State Home Rule regulations and municipal zoning ordinances. My Administration will keep all our options open in order to stop this plan in its tracks."