HAVERSTRAW, NY – The Gulf War/War on Terror Monument was designed by a group of Veterans from each of these conflicts. The land where this Monument has been built was purposely designated by Rockland County so that it overlooks the 9/11 Memorial that is forever tied to all of these struggles.
The Monument itself is comprised of several sections:
Five concrete barriers known as T-Walls. T-Walls have been used in Iraq and Afghanistan to protect service members from indirect and direct fire. Mounted on these walls are granite plaques with the eight names of those service members who lost their lives in support of combat operations throughout the conflict areas.
The back wall shows a timeline of the conflicts carved in granite. The center of this wall is a Gold Star that represents all of the families who have lost loved ones during this period. In front of the Gold Star is a rifle facing downward with a helmet on top and combat boots at its base. This is the symbol all service members know as a memorial to a lost comrade in battle.
To the side of the wall is a statue of Megan Leavey, CPL (Ret.), USMC, and her military working dog Rex. This statue is purposely set back on overwatch of this sacred ground. The ground around the monument and between the walls is the color of desert sand. The T-walls are set with wider bases so that visitors to the site can sit and pay tribute to those who served. It is the hope of the committee who designed this Monument that this place will become a site for those who have served to come and reflect on their service, remember those they lost and find some closure to the horrors of war.
Eight names are currently listed on the Monument. SN Gilbert A. Fontaine and SSG Tatiana Dees who gave their lives in Desert Storm. CPL Manuel Lopez III, CPT Phillip Esposito, CPL Steve Vahaviolos and CPL Justin Rivero Garcia who gave their lives in Iraq. SGT Edward Bolen and MAJ Thomas E. Kennedy who gave their lives in Afghanistan. The monument was opened in November of 2018.
Rockland Health Dept. Issues Potential COVID-19 Exposure Warning in New City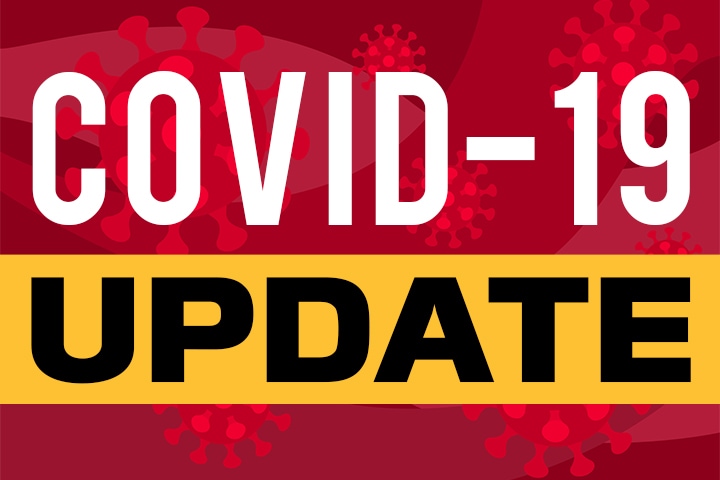 NEW CITY, NY – The Rockland County Department of Health has released a warning to all residents that a person who tested positive for COVID-19 attended three separate masses at the Gracepoint Gospel Fellowship Church, located at 384 New Hempstead Road in New City during their infectious period.
Anyone who attended the following masses should contact the Rockland County Department of Health to determine if they should quarantine:
Friday, September 18 from 7:30 to 9:00 PM
Sunday, September 20 from 2:00 to 3:00 PM
Wednesday, September 23 from 5:30 to 7:00 PM
Contact Rockland County Department of Health Disease Control by calling 845-364-2997. If your call is not answered, please leave a message with your complete contact information and we will contact you as soon as possible.
** This article will be updated when more information is available. **
Rockland Health Department Offers Free Drive-Thru Rabies Vaccination Clinic on October 4

NEW CITY, NY, – Rockland County Executive Ed Day and County Health Commissioner Dr. Patricia Schnabel Ruppert today announced that free rabies shots (vaccinations) are available for cats, dogs, and ferrets on Sunday, October 4, 2020, from 10:00 am until 1:00 pm. at the Robert Yeager Health Complex, 50 Sanatorium Road in Pomona (Enter Complex at Building F). No appointment is needed. The shots are free; however, a $5 donation per animal will help defray our costs. Please download and print a Rabies Vaccination Release FORM and bring the completed and signed form to the clinic. To prevent the spread of COVID-19, all attendees must limit the number of passengers and remain in the vehicle. In order for your pet to receive a vaccine, everyone in the vehicle must wear a mask.
"Animal rabies continues to be a serious public health problem in Rockland County. We remind all residents to make sure that their animals are immunized against rabies and that the vaccinations are kept up to date," said Dr. Ruppert.
To get a free rabies shot:
Your dog, cat or ferret must be healthy.
Your pet must be older than three months.
Your dogs must be on a leash.
Your cats and ferrets must be on a leash or in a top-opening container.
New York State law requires that all dogs, cats, and domesticated ferrets be vaccinated against rabies by four months of age. Owners can be fined up to $250 if they fail to get their pets vaccinated and keep them up-to-date. All animal bites or contacts with animals suspected of having rabies must be reported to the Rockland County Health Department at (845) 364-2656. After hours, callers should contact (845) 364-8600.
For more information on animal rabies or the vaccine, call the Rockland County Department of Health at (845) 364-2594.