Rockland County District Attorney's Office Detective Xavier Fernandez Passes Away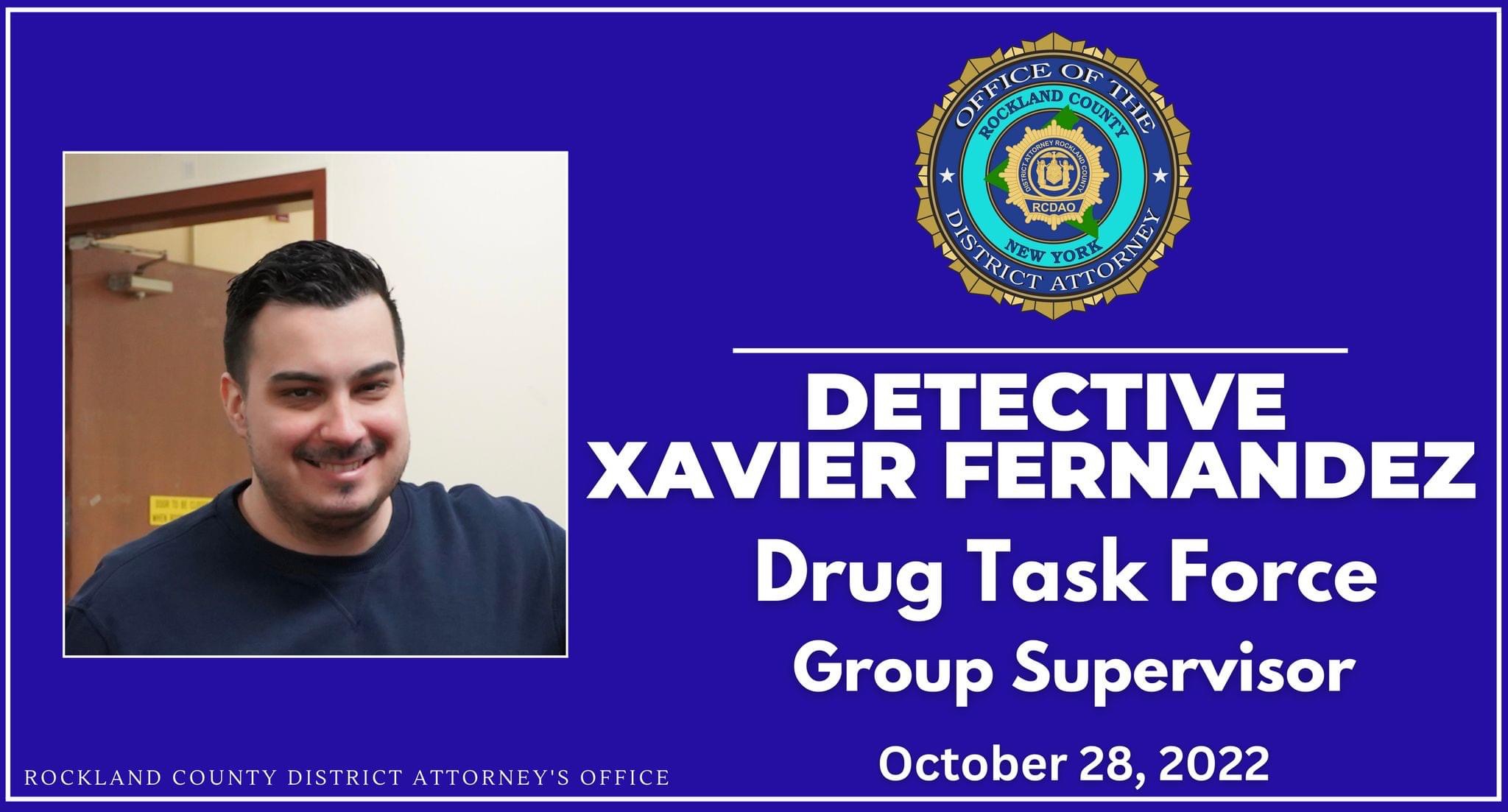 ROCKLAND COUNTY, NY – The Rockland County District Attorney's Office announces the passing of Detective Xavier Fernandez.
Detective Xavier Fernandez was born on February 5, 1991. He graduated High School on June 26, 2009 and Rockland Community College with a degree in Criminal Justice. As a little kid, Xavier always said that when he grew up, he wanted to "get the bad guys" and he did just that when he became an officer on July 2, 2015 for the New York Police Department.
Det. Fernandez worked as an NYPD officer and PBA representative for the 44th precinct until November 14, 2021. He started his dream job as a Detective in his home of Rockland County in November 2021 and was assigned to the RCDAO Drug Task Force and was quickly promoted to Group Supervisor. Det. Fernandez worked closely with federal, state and local law enforcement agencies to combat drug distribution and related violence in each of Rockland's towns and villages.
Xavier was a huge foodie, loved country music and spending time with his family and friends. He is survived by his devoted and loving sister Marleny Fernandez, and his beloved niece Mikayla. He is predeceased by his parents, Pedro and Melania Fernandez. Xavier is loved and will forever be remembered by his aunts, uncles, cousins, colleagues, and friends.
Detective Xavier Fernandez served the citizens of Rockland County with the highest caliber of professionalism and dedication. Xavier will be greatly missed and your loss will leave a void that can never be filled.
Funeral and Service Arrangements for Rockland County District Attorney's Office Detective Xavier Fernandez, Group Supervisor for the Rockland County Drug Task Force.
Wake
November 6th & 7th
2-4pm and 7-9pm
Location:
TJ McGowan Sons Funeral Home
71 N. Central Highway
Garnerville, NY
Funeral Mass
November 8th at 10am
Location:
St. Peter's Church
115 Broadway
Haverstraw, NY
Rockland's Amiel D'Auria Celebrates 100th Birthday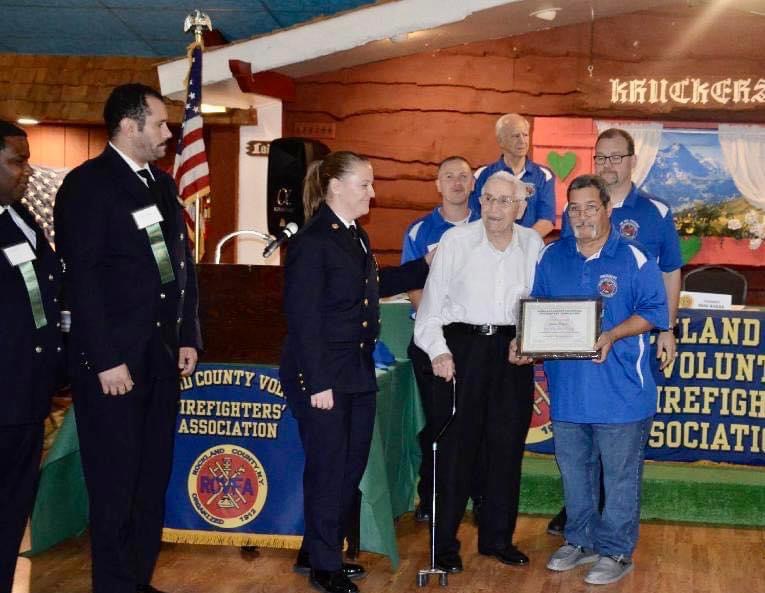 NYACK, NY –  Nyack Fire Department Honorary Battalion Chief Amiel D'Auria celebrates his Happy 100th Birthday!
Amiel is an 80 year Life Member of Chelsea Hook & Ladder Company # 2, joining in July of 1942. Amiel was recently honored by the Rockland County Volunteer Firefighters Association for his 80 years of service. Happy 100th Birthday Amiel!
Photo credit – Rockland Fires
Rockland County Sheriff's Office Captain Tony DeColyse Retires After 34 Years of Service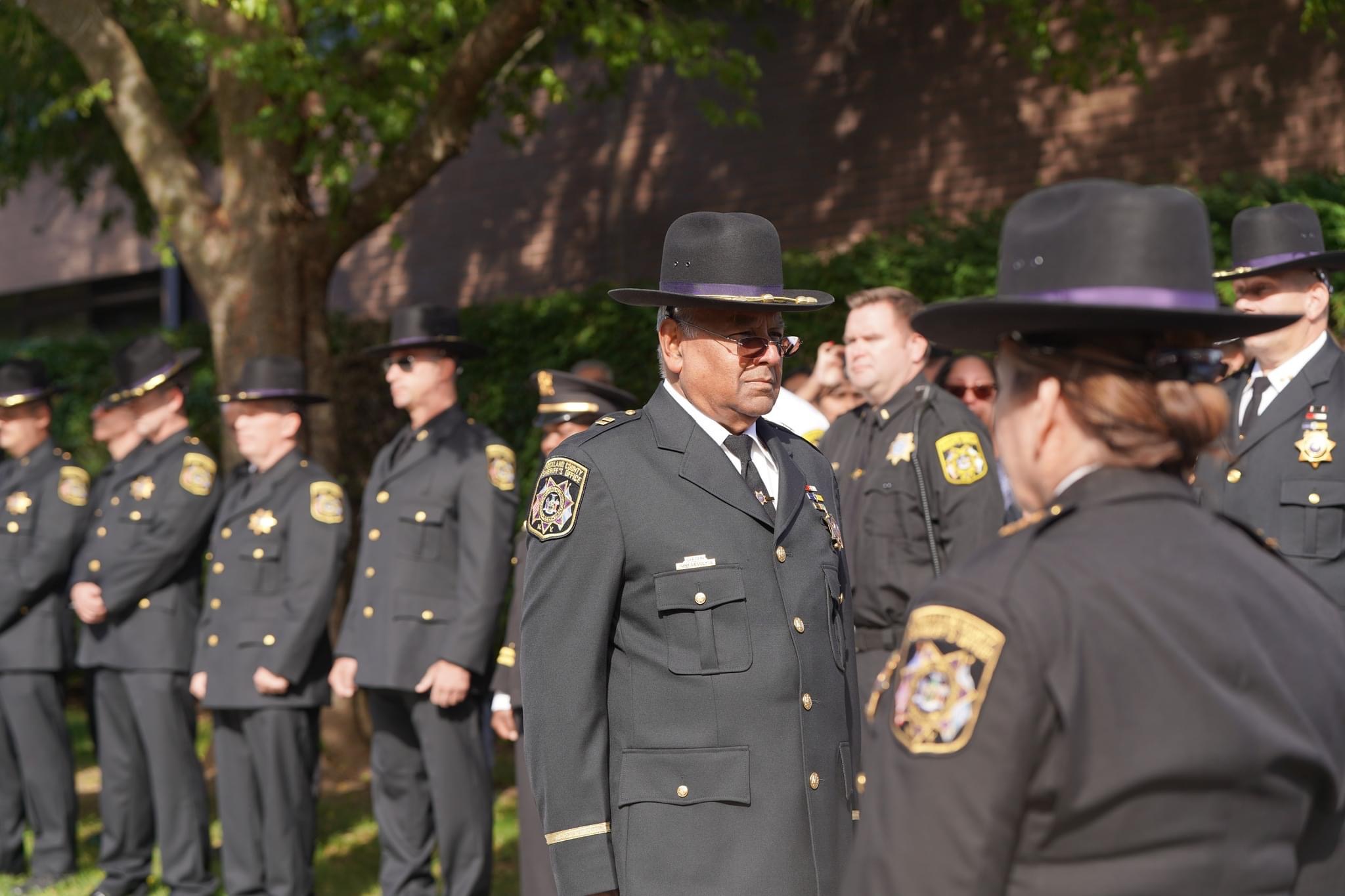 NEW CITY, NY – Captain Tony DeColyse walked out to celebrate his last day of service after 34 years in the Rockland County Sheriff's Office.
VIDEO BELOW
On a bright sunny day, friends and colleagues wished him well on his well deserved retirement. Captain DeColyse will be missed, but we wish him the best of health, happiness and a long enjoyable retirement with his wife, sons and grandson.