Rockland County Department of Health Announces Sunday Covid-19 Vaccination Appointments Rescheduled to Monday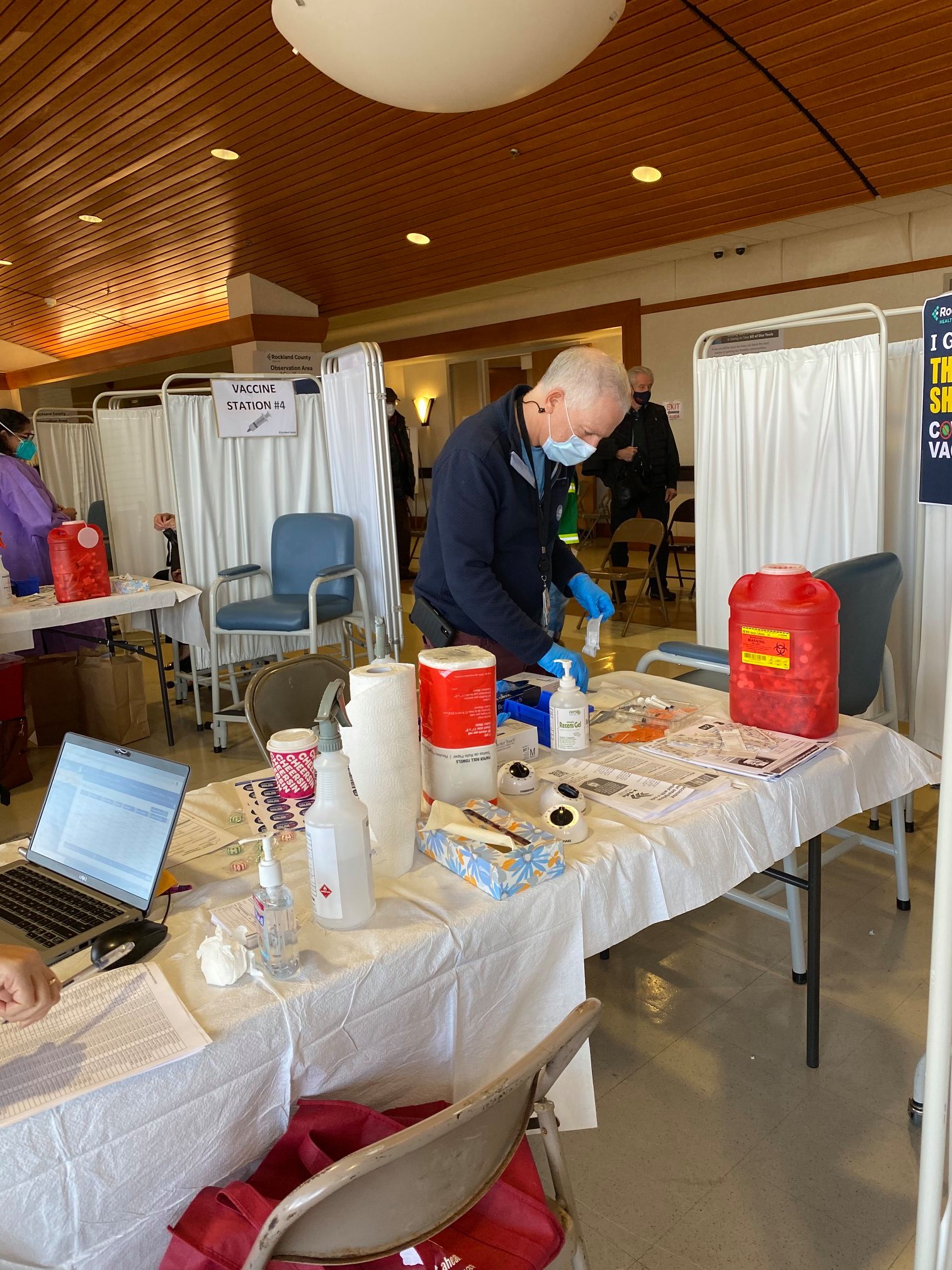 NEW CITY, NY – The Rockland County Department of Health announces that the COVID-19 vaccination clinic scheduled for tomorrow, Sunday, February 7, 2021, from 9 AM – 1 PM has been rescheduled for Monday, February 8, 2021, from 1 PM – 7 PM due to the weather.
If you have an appointment for Sunday to be vaccinated at Rockland County Department of Health clinic, you will receive a COVID-19 vaccine on Monday between 1 PM and 7 PM. No new appointment will be scheduled, and you can come at your convenience from 1 PM – 7 PM on Monday. Please be patient upon arrival Monday as some times may be busier than others due to these circumstances.
If you are unable to come at all Monday, please call the County's COVID-19 Hotline at 845-238-1956 to cancel; you will be prioritized for a rescheduled appointment upon receipt of our next allocation of COVID-19 vaccine from New York State which is expected during the week of February 8th.
The latest forecast from the U.S. National Weather Service has snow beginning early Sunday morning which could become moderate to heavy at times from 9 AM Sunday into Sunday afternoon.
"While we want to get shots into the arms of residents as quickly as possible, we must do so in as safe a way as possible," said County Health Commissioner Dr. Patricia Schnabel Ruppert. "We apologize for the inconvenience but want to protect those coming to be vaccinated as well as our staff during what could be a significant winter storm with snowfall rates of at least an inch per hour."
Reminder:
· If you are a Phase 1b essential employee who works in New York State you must bring proof of employment to your appointment such as an employee ID card, a letter from your employer or affiliated organization, a recent pay stub, etc.
· If you are a Phase 1b essential employee who lives in New York State but works out of state, you must bring proof of residency to your appointment such as a New York State driver's license or proof of New York State residency in addition to the proof of employment listed above.
Senator Skoufis Calls for Governor Cuomo's Resignation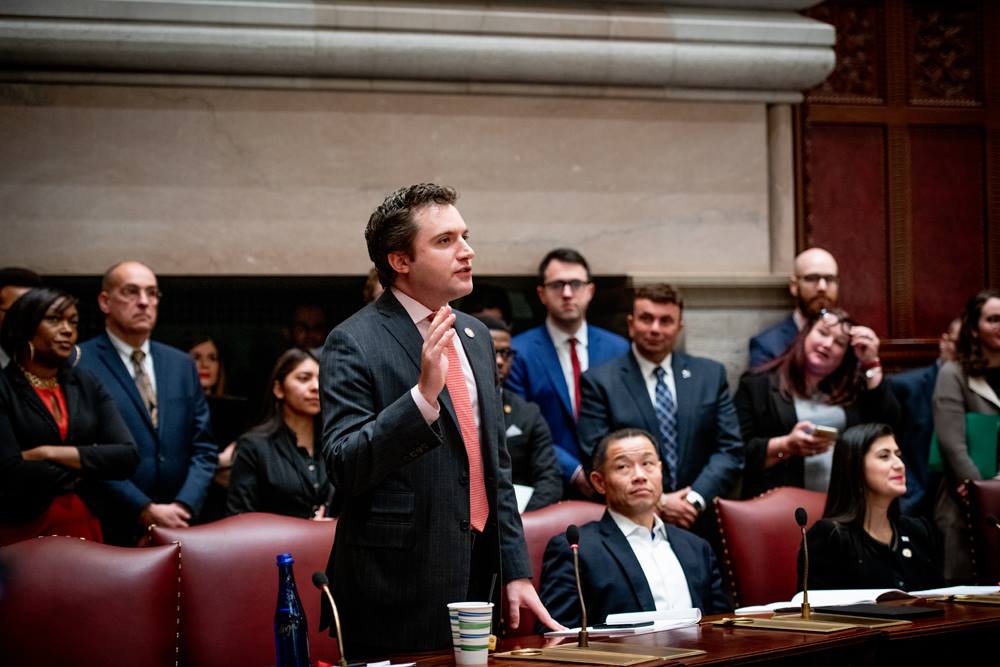 HAVERSTRAW, NY – Senator Skoufis calls for Governor Cuomo to resign. He released the following statement:
The past week has been a period of significant reflection for our state as we all, with gut wrenching dismay, absorbed the allegations lodged by a number of women against the Governor. Lindsey Boylan's, Charlotte Bennett's, and Anna Ruch's experiences lay bare intolerable hostility, exhibited by a high level of detail, photographs, text messages, emails, journalistic vetting, and the Governor's non-denials. As subordinates to the Governor, the sexual harassment described by Lindsey and Charlotte is harrowing. The photo of Anna's face, bearing unmistakable terror, is haunting.
"For these reasons, I cannot in good conscience wait for a months-long inquiry by the Attorney General to run its course. I have seen sufficient evidence to conclude that, beyond a reasonable doubt, the Governor's behavior represents a pattern of abuse that deems him unfit for office. Governor Cuomo must resign.
"Some fellow Democrats have attempted to compare the current situation to former President Trump, arguing that if he did not face consequences, neither should Governor Cuomo. While dozens of women have come forward with sexual harassment allegations against former President Trump, he is not the standard by which we should be holding our leaders accountable. Putting aside the hypocrisy of many Republicans who were silent on the former President's behavior, this moment calls for us to demand more and better of ourselves.
"The Governor's refusal to appear before the public over this past week lends further credibility to the allegations brought forward by the three women – and counting. At a time when our state is demanding answers and accountability, we are instead met with attempts to unduly influence an investigation and, otherwise, silence. Distressingly, the silence speaks volumes.
"A dark cloud hangs over our Capitol, the likes of which makes it extraordinarily difficult for the Legislature to move forward with the essential work at hand. Of equal importance, the women of this state – both current and future – demand a Governor who respects them and leaders who hold him accountable when he does not."
"True Partnership" By Rockland County Executive Ed Day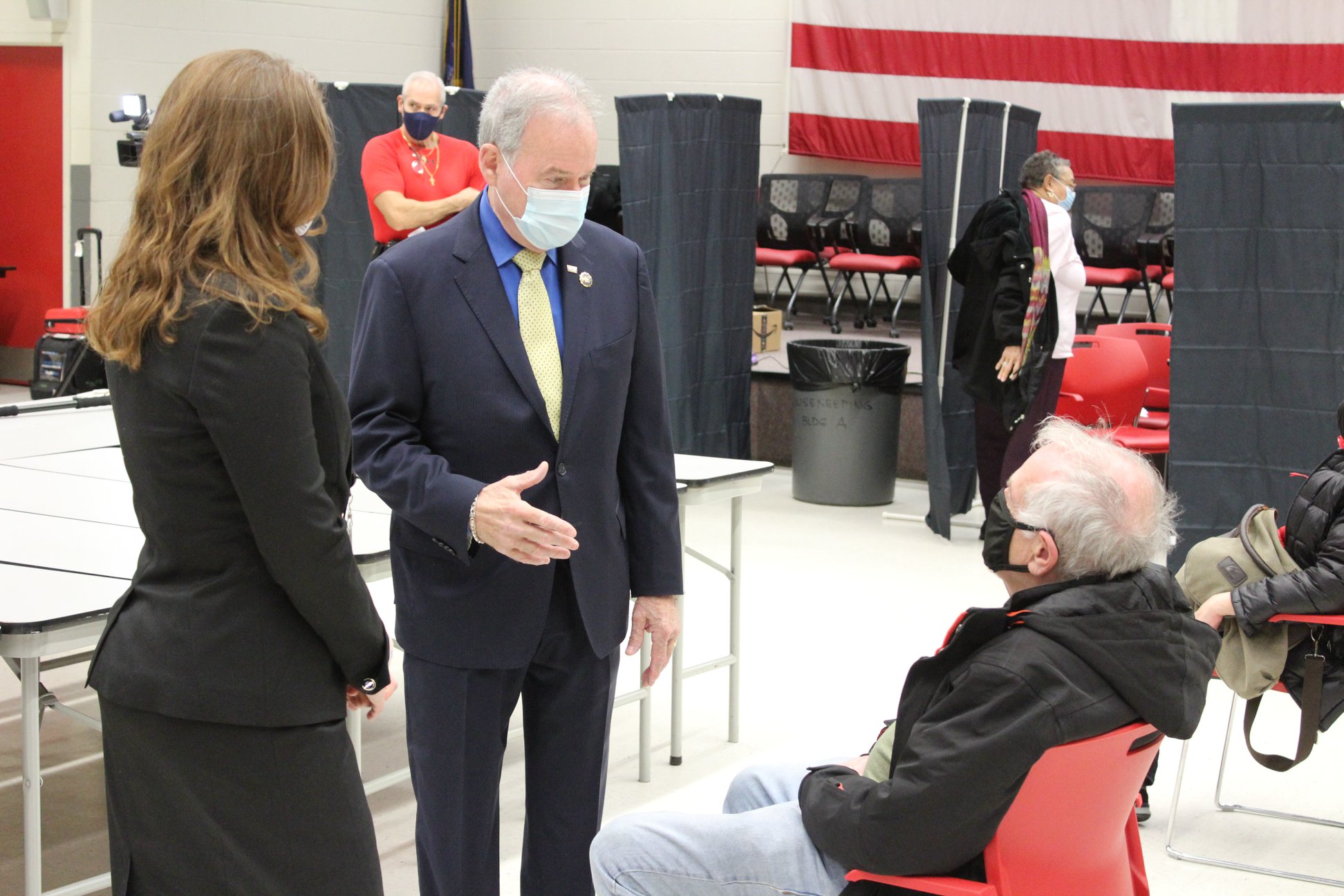 Together we are making progress. As of March 2nd, 14.9% of Rockland residents have received their first dose of vaccine. This number is beginning to climb more quickly as vaccine allocations from New York State and the Federal government increase and with the approval of the Johnson and Johnson vaccine we will soon be making even more progress.
We are collaborating with everyone we can to move this process forward. Recently my Administration, the Governor's Office and Refuah Health Center were able to get hundreds of vaccines into the arms of many across the entire County with an emphasis on our beleaguered senior population who have been largely boxed out due to the difficulties they experienced with the State website.
Over the last week 280 seniors who had signed up for the Office for the Aging's COVID- 19 Vaccine Waitlist have been vaccinated with shots originally delivered to Refuah. 80 were vaccinated at Good Samaritan Hospital in Suffern by hospital staff and 200 were vaccinated at the County's Fire Training Center by Refuah staff. Our Office for the Aging staff also assisted seniors as they went through the process.
We also partnered with Refuah in connecting to many community groups across Rockland. Refuah vaccinated eligible individuals at these locations:
– Suffern Community Center (in cooperation with the Suffern Mayor's Office)
– Centro De Amigos
– Yeshiva Spring Valley Schools
–  Horizons of Wurtsburo (Sullivan County)
– Esther Gitlow Towers Senior Housing Center
– Hyenga Lake Senior Housing in Spring Valley
– Konbit Neg Lakay
– Yeshiva of Greater Monsey
– Dunkin Donuts of Suffern
Refuah did tremendous work during our measles outbreak where county-wide over 30,000 MMR shots were given. They are true public health and community partners who know how to get shots into arms.
Rockland residents age 65+ can still sign up to the Senior COVID-19 Vaccine Waitlist by calling the Rockland County Office for the Aging at 845-364-2110, Monday through Friday (except holidays), 8:00 am through 5:00 pm. In addition, residents can sign up online http://rcklnd.us/c19-waitlist.
Those 65+ are also being prioritized by pharmacies. You must make an appointment or get on a list at each separate location depending on how their process works. Each week we update the list of locations in Rockland receiving vaccine from New York State; that list is available here: https://rocklandgov.com/departments/health/coronavirus-covid-19/vaccine-allocation/
Refuah, as a Federally Qualified Health Center, is also able to vaccinate anyone who is currently eligible under NYS guidelines at their facilities. You can find more information about signing up with Refuah here: https://refuahhealth.org/get-the-shot/
Additionally, any individual eligible under the NYS guidelines can schedule an appointment at any NYS-operated mass vaccination site through this website: https://am-i-eligible.covid19vaccine.health.ny.gov/
We will continue to identify and implement strategies designed to overcome the difficulties presented by the State's vaccine rollout. For those still searching, please be patient. We want to get you vaccinated, and we will as soon as we have the vaccine needed to do so.
*This is a weekly column by Rockland County Executive Ed Day.