Rep. Mondaire Jones Marks Pride Month With Interior Secretary Deb Haaland At Historic Stonewall Inn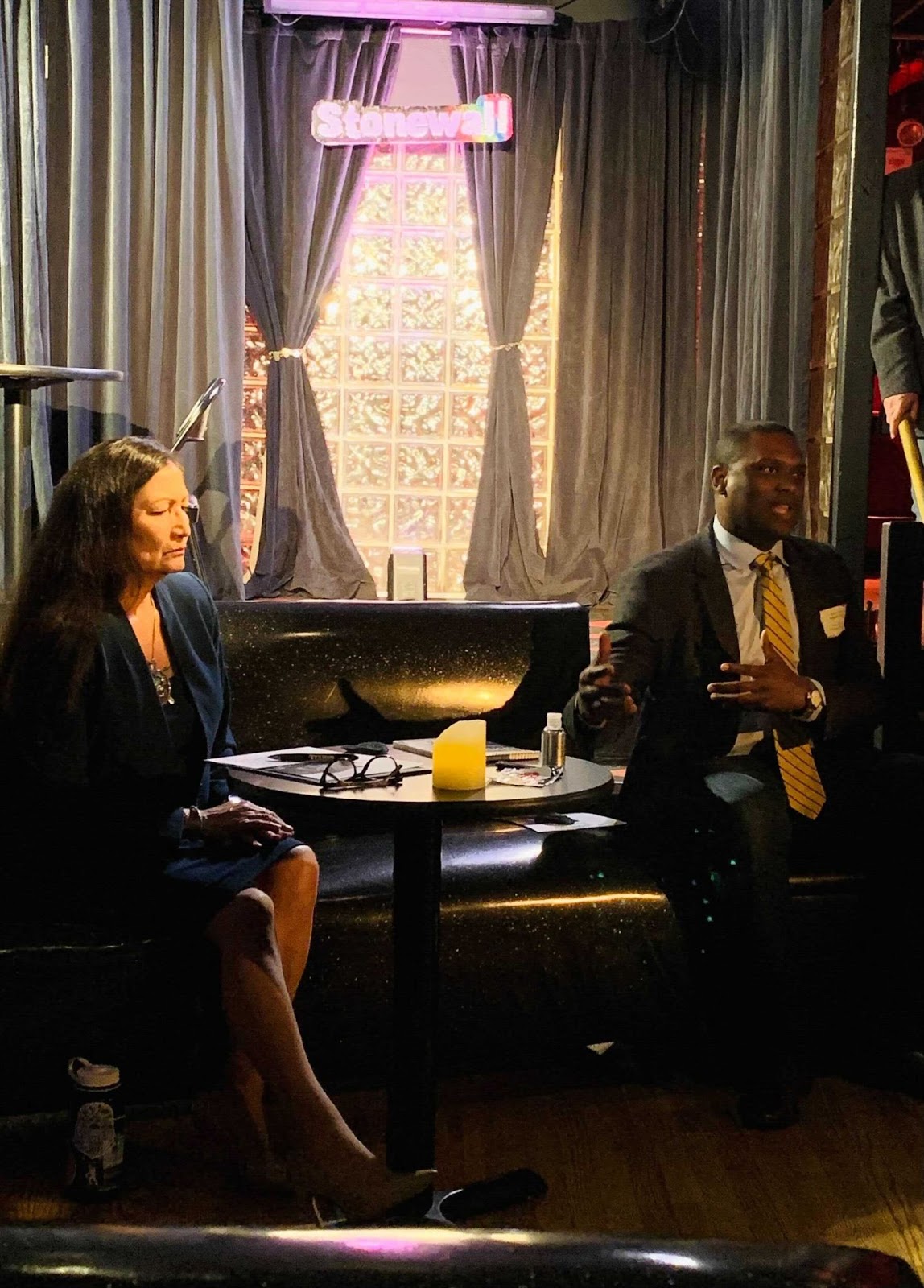 Congressman Mondaire Jones (D-NY), the first openly gay, Black Member of Congress, joined U.S. Secretary of the Interior Deb Haaland for a Pride Month conversation at the Stonewall Inn, the first national landmark dedicated to LGBTQ+ history in the United States. At the event, Congressman Jones and Secretary Haaland discussed the Stonewall Inn's historic place in the LGBTQ+ rights movement, the importance of the site's designation as a national monument, and the ongoing fight for LGBTQ+ equity.
"I'm honored to celebrate Pride Month with Secretary Haaland at the Stonewall Inn, the site of the first-ever Pride protest and a national landmark in the fight for LGBTQ+ equity," said Congressman Jones. "Pride is an opportunity to celebrate the progress our community has made, reflect on the work it's taken to get here, and recommit to the work that remains to secure justice for all LGBTQ+ people. At a time when LGBTQ+ rights, and trans rights in particular, are under attack from the far-right, it is as important as ever that we fight to create a world where every LGBTQ+ person can live and thrive as their authentic selves. I know Secretary Haaland and the Biden Administration are committed to this fight, and I'll continue working in partnership with the Administration and my colleagues in Congress to affirm LGBTQ+ justice."
Senator Skoufis Touts $352K in Emergency Response Grants for Rockland County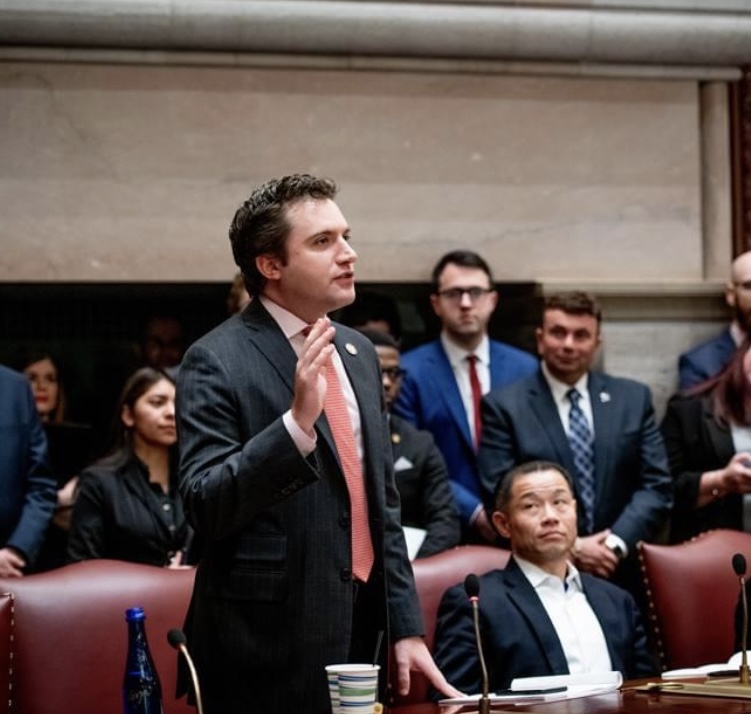 HAVERSTRAW, NY – Senator James Skoufis touted a $351,925 grant to Rockland County to support its emergency response operations and make critical improvements to 9-1-1 dispatch functions. The funding, announced Friday, will be administered by the State Division of Homeland Security and Emergency Services.
"Rockland County is more than deserving of this critical funding," said Senator Skoufis. "Our emergency service providers are on the front lines every day, responding to what may ultimately be life-and-death situations, in often unpredictable circumstances. Improving our communications infrastructure will save more lives while making the work of our dispatchers and first responders faster and more effective."
"These funds help recipients make important upgrades such as text-to-9-1-1 and implement other next-generation 9-1-1 technology so they're ready to handle calls for help and to dispatch first responders immediately," said Patrick A. Murphy, Commissioner of the Division of Homeland Security and Emergency Services. "Since 2014, the state has distributed approximately $60 million to help our local partners improve their public safety answering point capabilities."
Stony Point Resident Celebrates 100 Birthday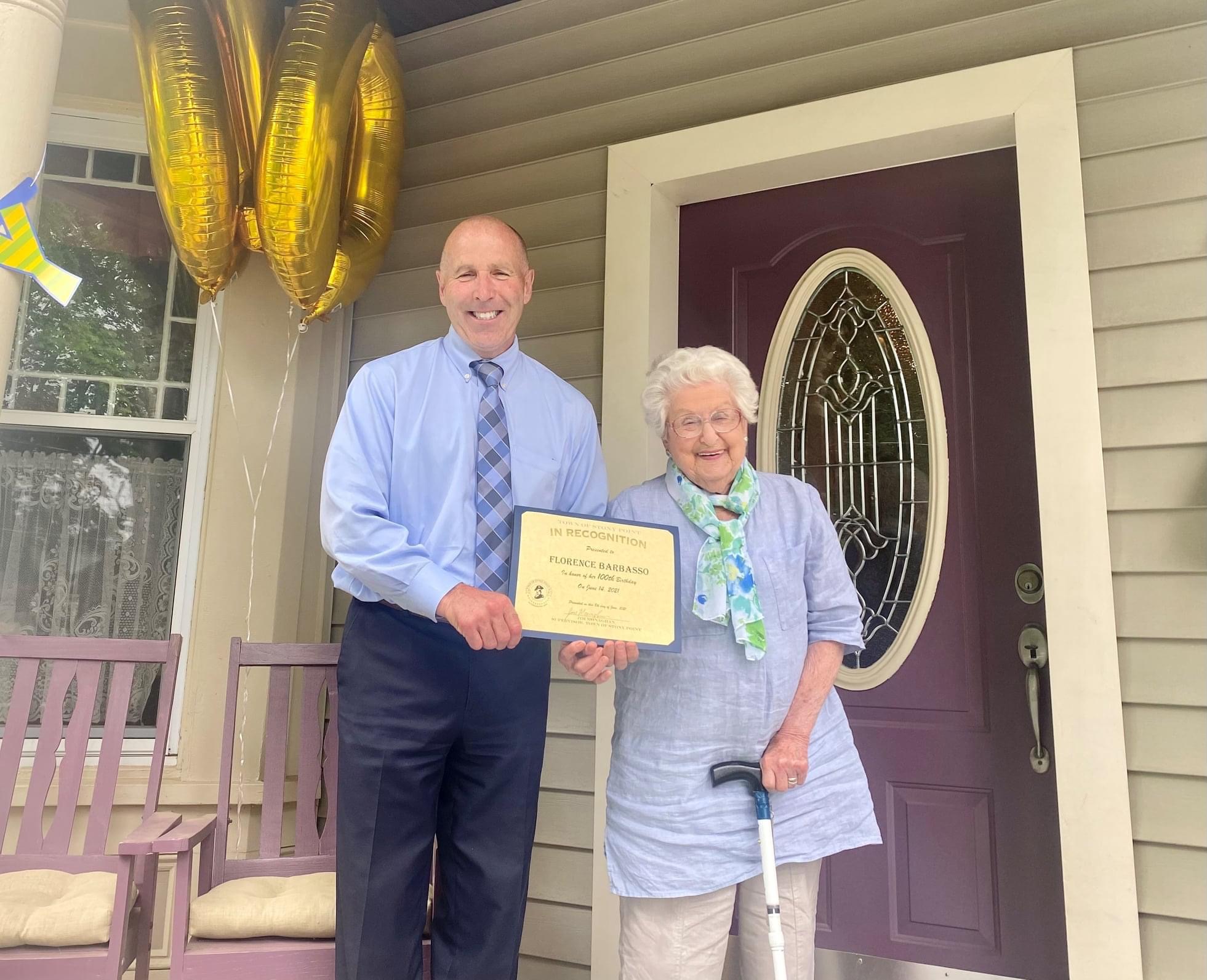 STONY POINT, NY – A big Happy (belated) Birthday to Florence Barbasso of Stony Point who turned 100 yesterday!
Florence was presented with a certification from Stony Point Supervisor Jim Monaghan. 🎂