"Reinventing Rockland" By County Executive Ed Day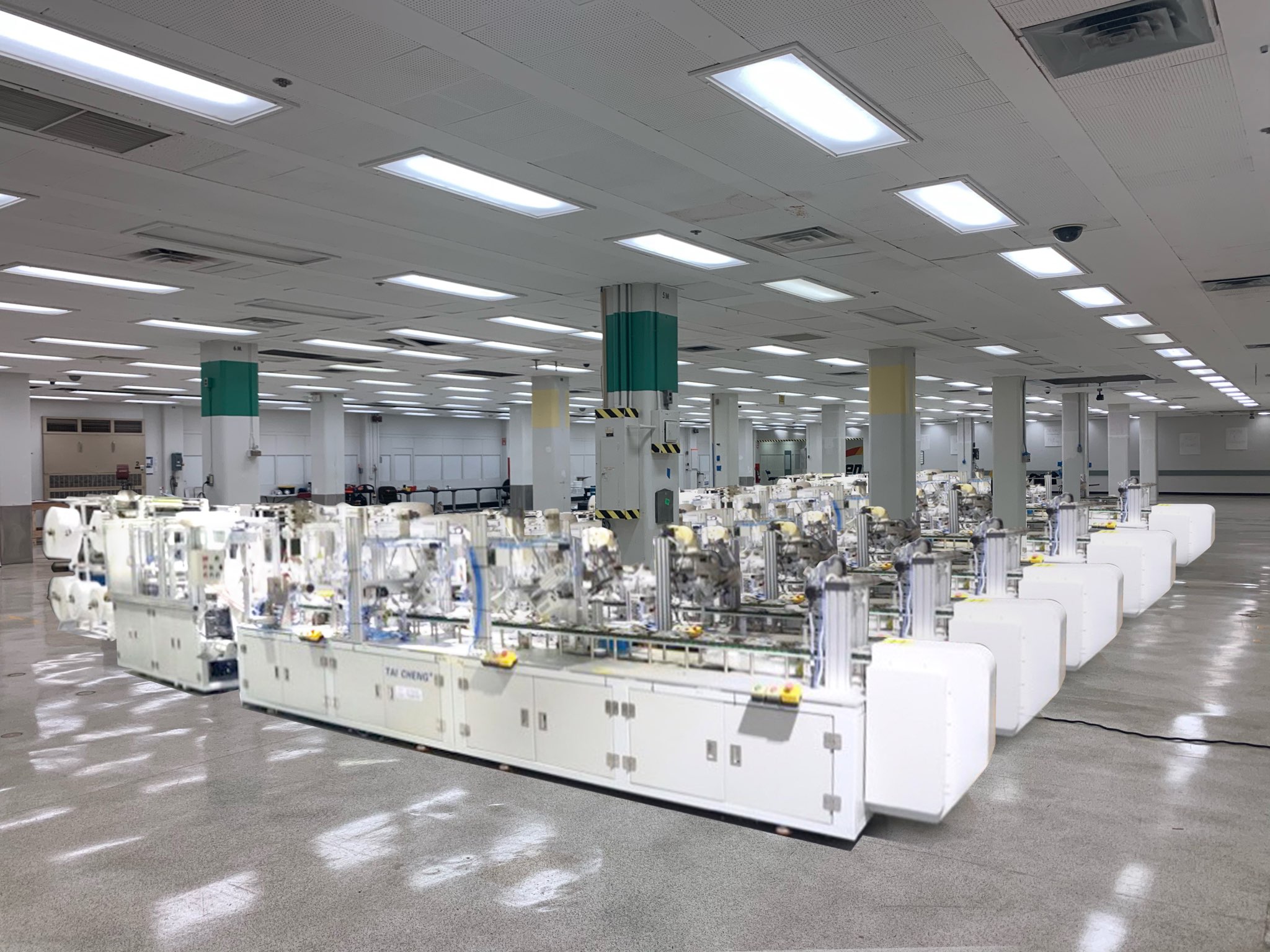 Our local economy is getting a major shot in the arm thanks to the work of our Office of Economic Development and Empire State Development. NY Critical Materials LLC, a manufacturer of Personal Protective Equipment (PPE) was awarded a $750,000 New York State grant which was the largest amount given in this round of funding by the State.
They're using this grant money along with a significant investment to open a $4.9 million facility at the New York Center for Innovation (the former Pfizer campus) in Pearl River to produce N95 respirator face masks. And we are thrilled that NY Critical Materials has chosen Rockland County to produce these lifesaving supplies. This speaks to the fact that Rockland has all the essential elements conducive for entrepreneurship, production and growth.
NY Critical Materials is a subsidiary of Hudson Holdings Group which is expanding beyond its Piscataway, New Jersey, base and was formed in response to the pandemic and the demand for American-made PPE. NY Critical Materials plans to hire 100 new employees and has invested in eight specialized machines that will allow it to manufacture up to 2 to 3 million face masks per day.
They are leasing over 50,000 square feet of commercial space in Building 100 at the campus, making it the first manufacturer and largest tenant to occupy the building, which has ample space, power and specialized infrastructure to accommodate future expansion plans and those of other industrial users.
Not only will this help to lower our unemployment rate, which stands at 5.6% in March, down from 6.4% in February and down from a high of 13.4% during the worst of the pandemic last April, but it will also significantly strengthen our ability to protect the health of Rockland residents.
The opening of the NY Critical Materials facility will help solve the PPE shortage crisis and their made-in-America mission will support New York State and local needs. They are using mass production to bring high-quality, low-cost disposable masks to a space dominated by Chinese imports.
We are getting people back to work, leveraging State resources and investment to bring new businesses to Rockland. This is how we have created a stable tax base over the last 7 years and brought back billions of tax ratables that were lost during the great recession.
Remember, each and every one of these businesses not only creates good paying jobs but helps protect you from the double-digit tax increases of the past. Smart, sustainable development is the future of Rockland, and I will not stop fighting for it.
"Restaurant Week" By Rockland County Executive Ed Day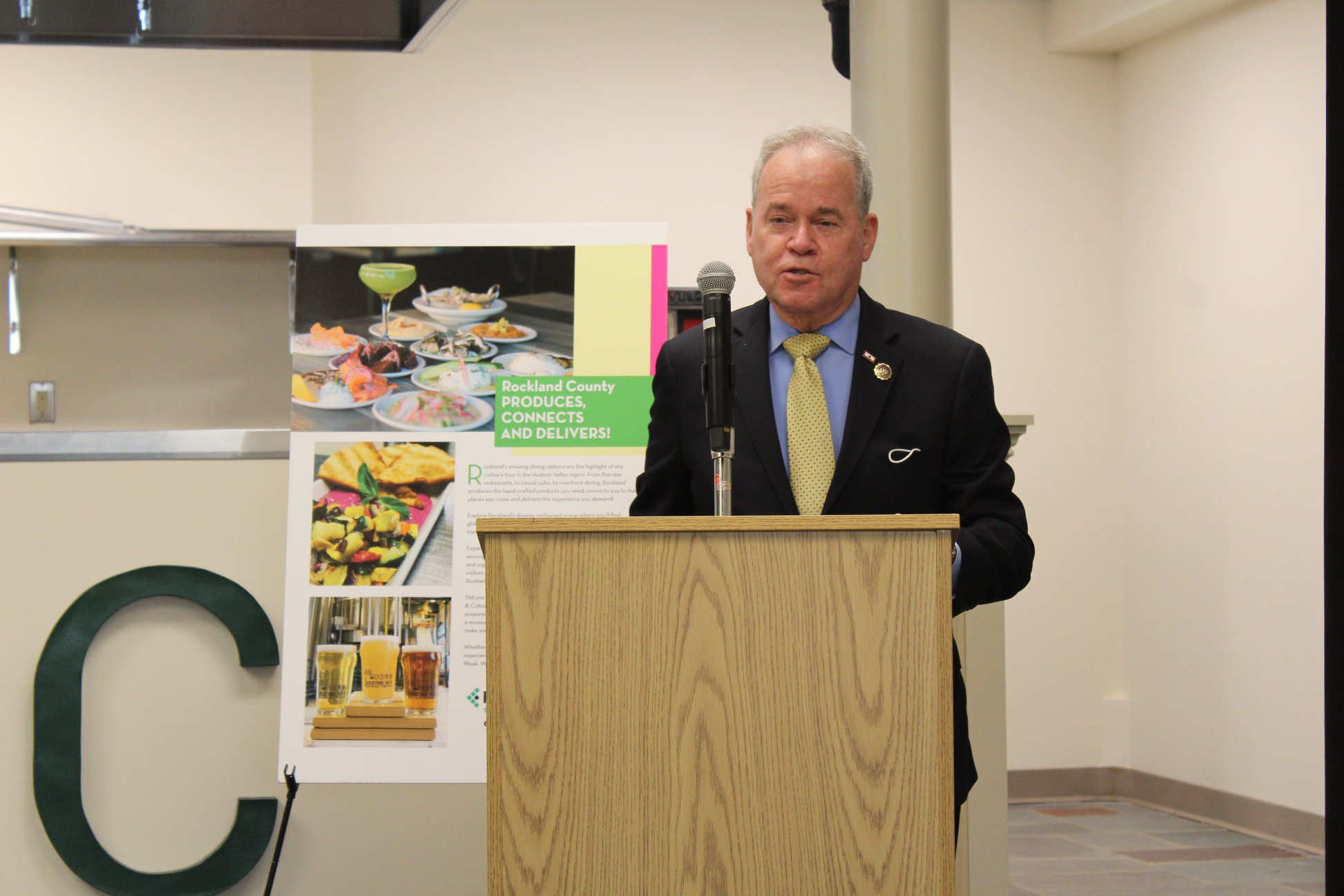 This week we welcome back "Restaurant Week" to Rockland County and the Hudson Valley. I am thrilled to see this event returning as we continue on the road to recovery as it spells very good things for our future.
Running until May 23rd it is a great opportunity to try the food at some of our great local restaurants at a price that won't break the bank. Participating restaurants are offering three-course dinner menus for $35.95 and lunches for $25.95.
And now that restaurants in New York are able to operate at 75% dining capacity and with all capacity restrictions being lifted on May 19th, we are making real progress at getting back to a new normal. I encourage residents to support our local businesses, especially our restaurants, who were all affected by the pandemic.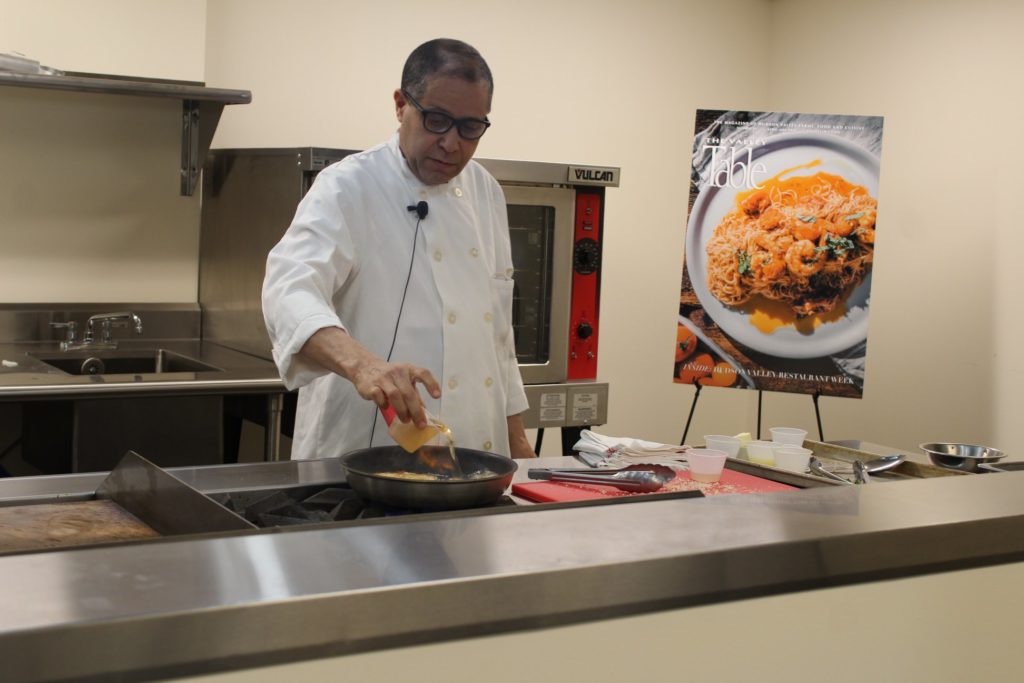 With people now feeling more comfortable getting out and about, Restaurant Week is the perfect time to show our support for the restaurants that have been there for us when we needed them. Dining out will also give our local economy an extra boost as we in government aim to get more folks back to work.
All this should lead to further improvements in the local unemployment rate which stood at 5.6% in March. Down from 6.4% in February and down from a high of 13.4% during the worst of the pandemic last April. Rockland is heading in the right direction and anything we can do to support restaurants will help.
Dining establishments are a key part of our local economy. 763 of these businesses employed more the 7,400 people prior to the pandemic. The number of employees dropped to just over 6,200 in the Fall of 2020, but the number of businesses remained relatively stable.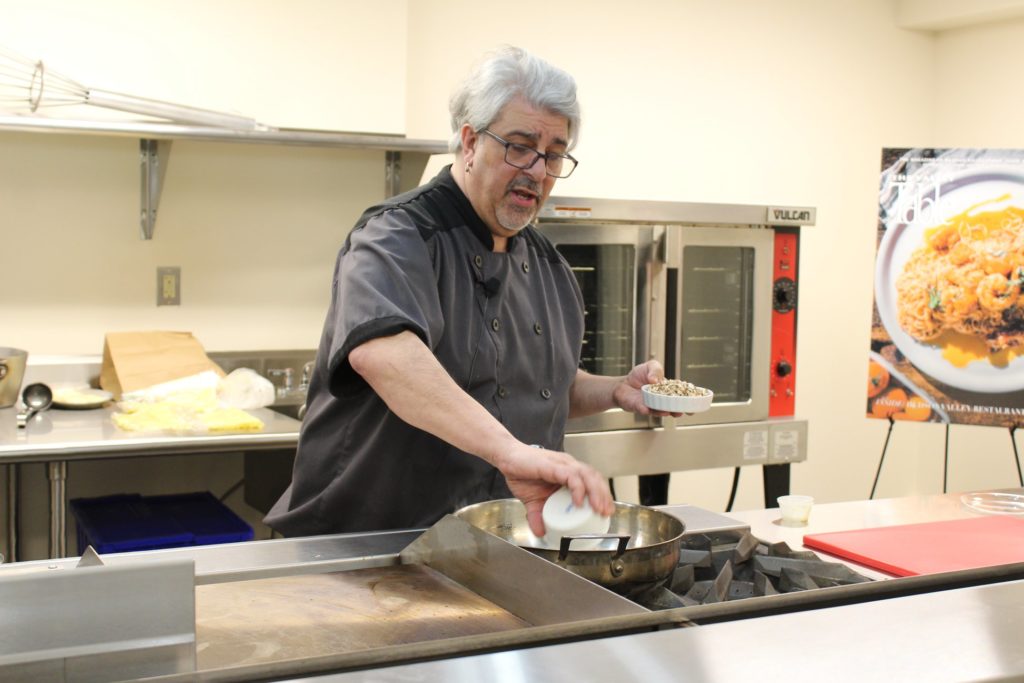 These numbers make it clear to me that this is an area that is primed for a full recovery and I look forward to doing my part to help it along by dining out and enjoying some great local food. And if you are not comfortable dining out just yet, that's okay too, this year many restaurants are also offering takeout options.
You can view participating Rockland restaurants and make your reservation here: https://bit.ly/3sB332Q
I hope to see you there!
*This is a weekly column by Rockland County Executive Ed Day.
Assemblyman Schmitt Presents State Assembly Proclamation to Heroic Stony Point Police Officers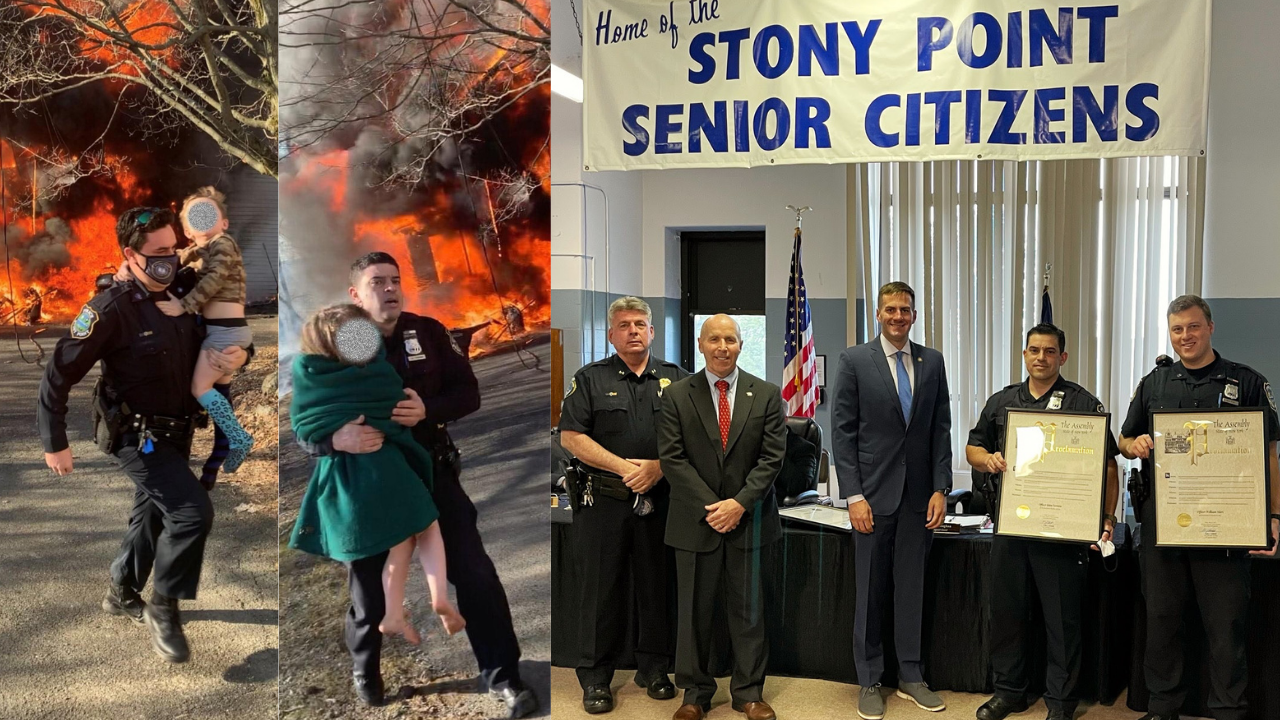 STONY POINT, NY – Assemblyman Colin J. Schmitt (Stony Point) joined by Stony Point Town Supervisor Jim Monaghan recognized three Stony Point Police Officers; Vincent Agovino, John Ferrara, and William Mari.
They were formally presented with a New York State Assembly Proclamation, by Assemblyman Schmitt, for their heroic efforts in March when they ran into a burning house to save the lives of children who were inside. (Photos at the end of the video)
Video of the ceremony below.
Each of these police officers received their own official Proclamations at the Stony Point Town Board meeting on, May 11, 2021, detailing their service of honor, courage, and personal sacrifice.
Supervisor Jim Monaghan, "Officers Vincent Agovino, John Ferrara, and William Mari are heroes. Their actions saved the lives of local residents and represent the very best of our local police department and it is great that Assemblyman Colin Schmitt joined the town board during police week to honor them."
Assemblyman Colin J. Schmitt stated, "Today and every day we should be thanking law enforcement who put their lives on the line to protect our families and communities. Police Officers Vincent Agovino, John Ferrara, and William Mari are prime examples of what the badge stands for; honor. courage, sacrifice, and selfless service. These heroes were just doing their jobs, not looking for recognition, but they deserve this honor today. I am proud to officially recognize the heroes that live amongst us and thank them for their service."
Video via Stony Point Facebook Live Stream – rocklandreport.com