Recognizing Spring Valley HS Football Coach Delva for Black History Month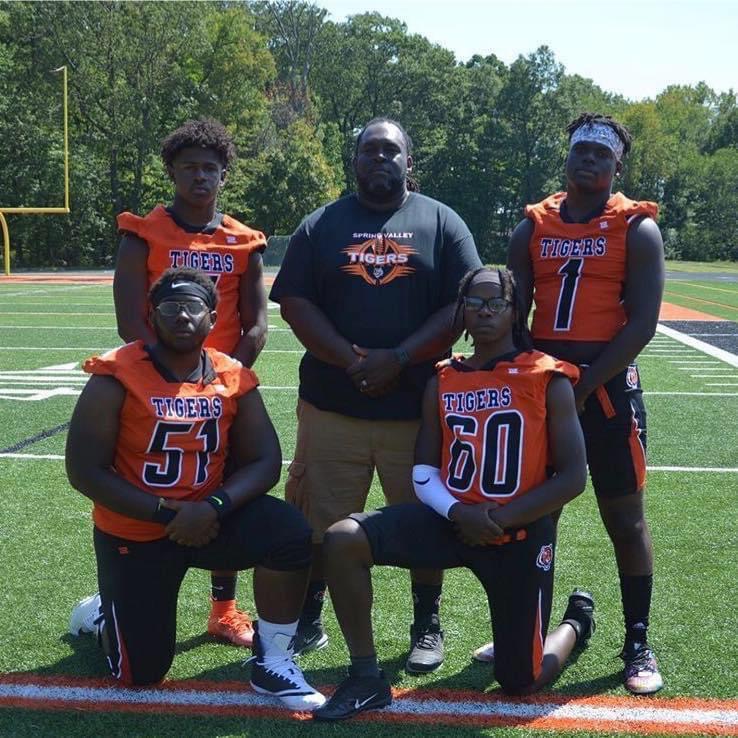 SPRING VALLEY, NY – February is Black History Month and we would like to recognize Spring Valley HS Football Coach Andrew Delva.
Delva is a Spring Valley HS graduate and has dedicated himself to Spring Valley High School. Besides Football, he also coaches track and field. Rockland & Spring Valley are extremely lucky to have an individual like Andrew Delva mentoring the youth in our community.
An incident that shows Coach Delva's character and dedication occurred in 2018.
After coaching the Spring Valley HS Football team on Friday night, Coach Andrew Delva Sr. woke up early Saturday morning to coach the Spring Valley Pop Warner team – the Hornets.
At the end of a long day filled with multiple games, he was filmed by parents from the opposing team cleaning the stands himself.
Video can be viewed below
In March of 2020, Laurie Santulli County Legislator presented Coach Delva with the Distinguished Service Award.
"Coach Delva has been an older brother and father figure to hundreds if not thousands of students in his years at Spring Valley. He takes absolutely no nonsense or excuses, he pushes for and expects maximum effort. But in return students know they will have the strongest and most dedicated man in their corner for life. " said Spring Valley HS teacher and Rockland County Legislator Laurie Santulli.
NY Boulders Sundberg Recipient of 2021 Johnny Thompson Unsung Hero Award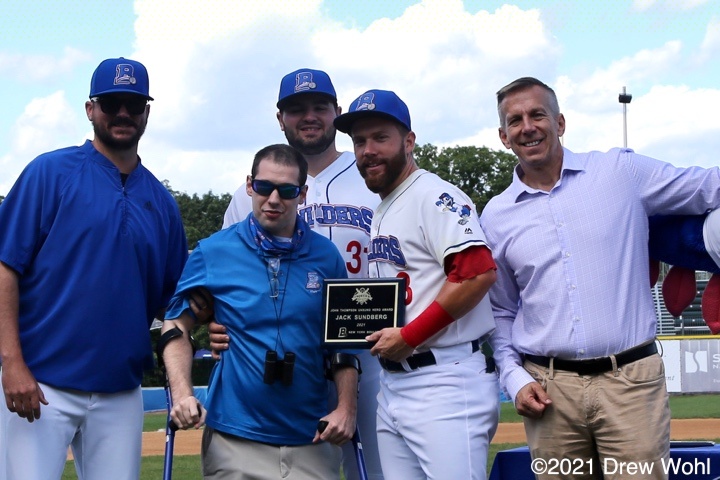 POMONA, NY – New York Boulders Baseball Outfielder Jack Sundberg named this year's recipient of the Johnny Thompson Unsung Hero Award.
John Thompson, who has Cerebal Palsy, is a resident of Nanuet and a true inspiration. He embodies the never quit attitude. He is the Disabilities Liaison Officer for the NY Boulders and the play-by-play announcer for the Rockland Community College Men's & Women's Basketball Team.
Thompson is a rising star in sports journalism, interviewing some of the biggest names in New York sports.
Sundberg has quietly put together an outstanding season on his way to the Thompson Award. He has given the Boulders' solid defensive play in left field, while, at bat, has maintained a batting average hovering around the .300 mark throughout the year and, through the Labor Day game versus Tri-City, is tied for the Boulders' single season stolen base mark of 47 set by Junior Arrojo in 2016.
Patriot Parachute Team – FDNY vs. NYPD Baseball Game at Boulders Stadium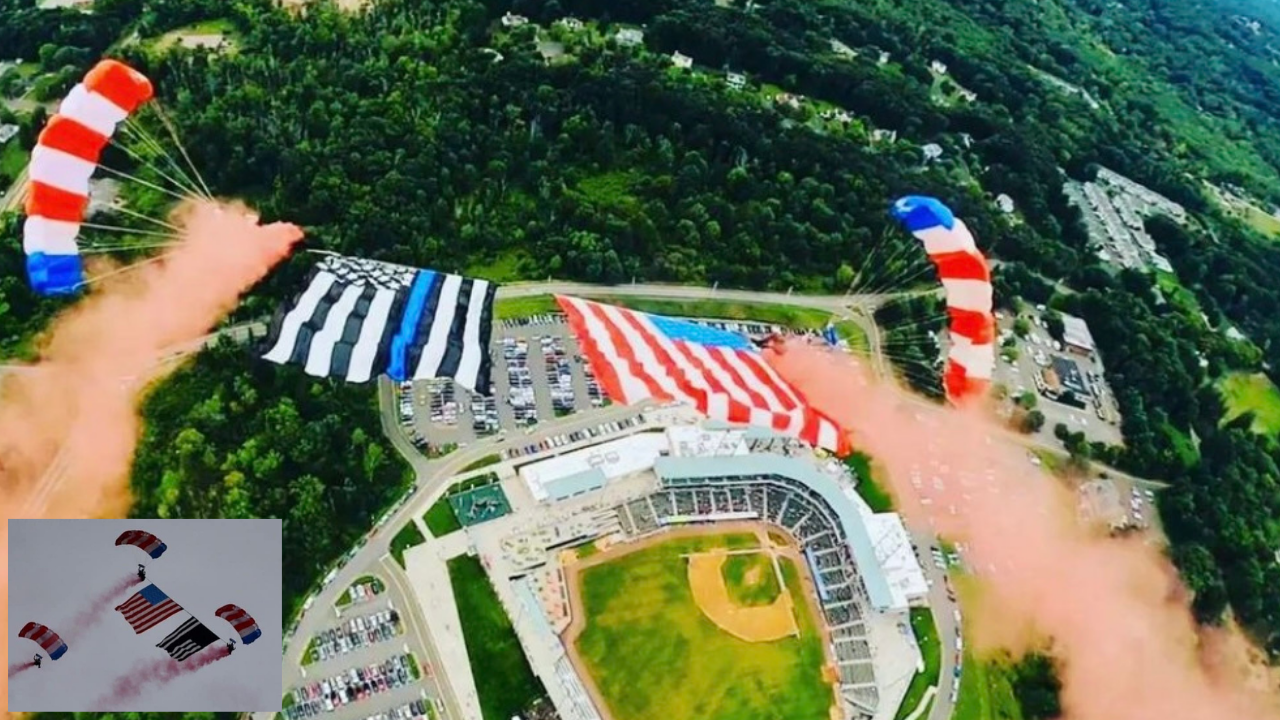 Patriot Parachute Team, who are all veterans, jumped into Boulders stadium during the national anthem of the FDNY vs. NYPD baseball game.
The New York City Fire Department (FDNY) would win the game 16 – 5.
Video credit Mike Joyce.