RCC Professor Co-Creator of Comic-Con Museum Event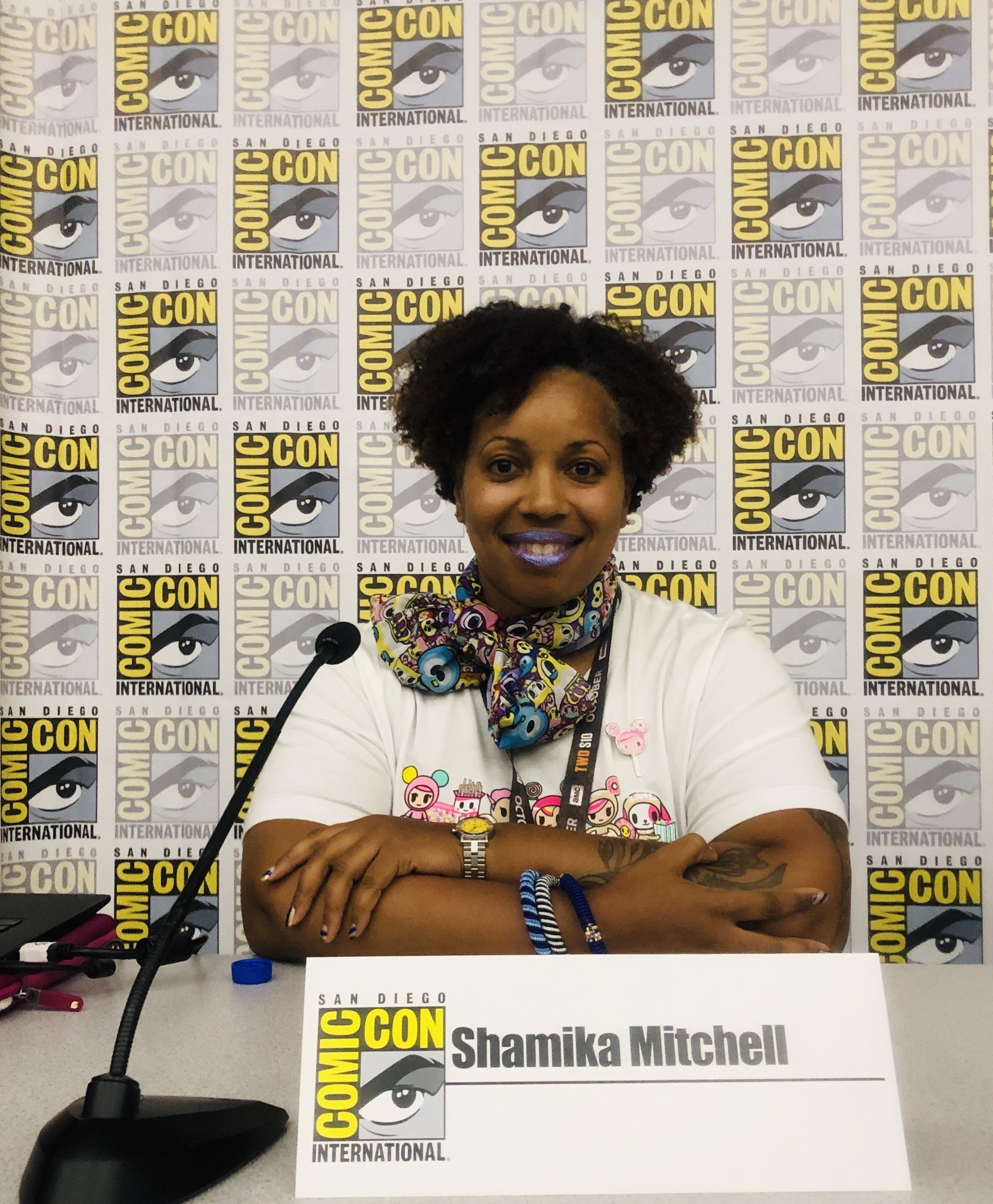 SUFFERN, NY – In May, Shamika Mitchell, PhD, an RCC English Professor, was the co-creator of a San Diego Comic-Con Museum event featuring Alitha E. Martinez, a comic book artist best known for her work for Marvel Comics's Iron Man and DC's Batgirl. "San Diego Comic-Con and the Comic-Con Museum are wonderful institutions that are committed to building community and supporting fandom," says Mitchell, who is a founding member of the museum. She has recently launched Joystick Angels, a new project on Kickstarter, is the editor for WinC Magazine which debuts this month, and is the lead editor for Rae Comics.
During the event, Mitchell and Martinez talked about their experiences working for companies like Marvel, DC Comics, Image Comics, Archie Comics and Humanoids. "I've known Alitha for years, Mitchell says. "She is a highly credited artist who won the prestigious Eisner Award, and is also a professor and mentor to art students."
For students who are interested in a comics career and Comic-Con, Michell advises students to reach out and share their talents. "Fandom knows no bounds, and there is room for everyone. For planning panels and programs, it's important to know your field of interest. Be prepared for rejections but keep applying-and create opportunities for yourself! Don't wait for approval from others to pursue the projects you are most passionate about."
The comics industry is more than just fun and games; those interested in pursuing a career must hone their skills, accept feedback and meet deadlines, Mitchell says. Juggling six projects, she depends on her calendar alarms to keep her on track. "If you are talented, but are always late with deadlines, you will lose opportunities-especially if you are from a marginalized or underrepresented population. But no matter what is going on in your world, keep creating! Your work speaks for itself."
Rockland's Amiel D'Auria Celebrates 100th Birthday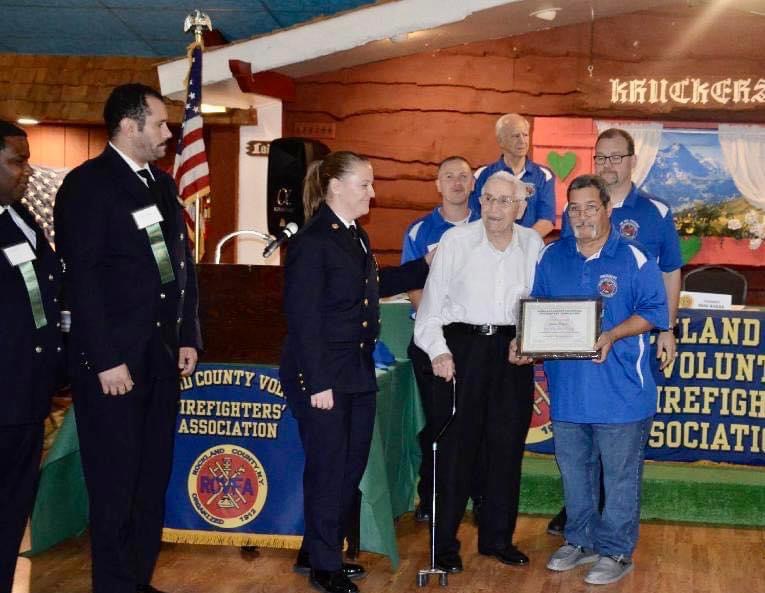 NYACK, NY –  Nyack Fire Department Honorary Battalion Chief Amiel D'Auria celebrates his Happy 100th Birthday!
Amiel is an 80 year Life Member of Chelsea Hook & Ladder Company # 2, joining in July of 1942. Amiel was recently honored by the Rockland County Volunteer Firefighters Association for his 80 years of service. Happy 100th Birthday Amiel!
Photo credit – Rockland Fires
Tappan Zee Bridge lit Pink for Breast Cancer Awareness Month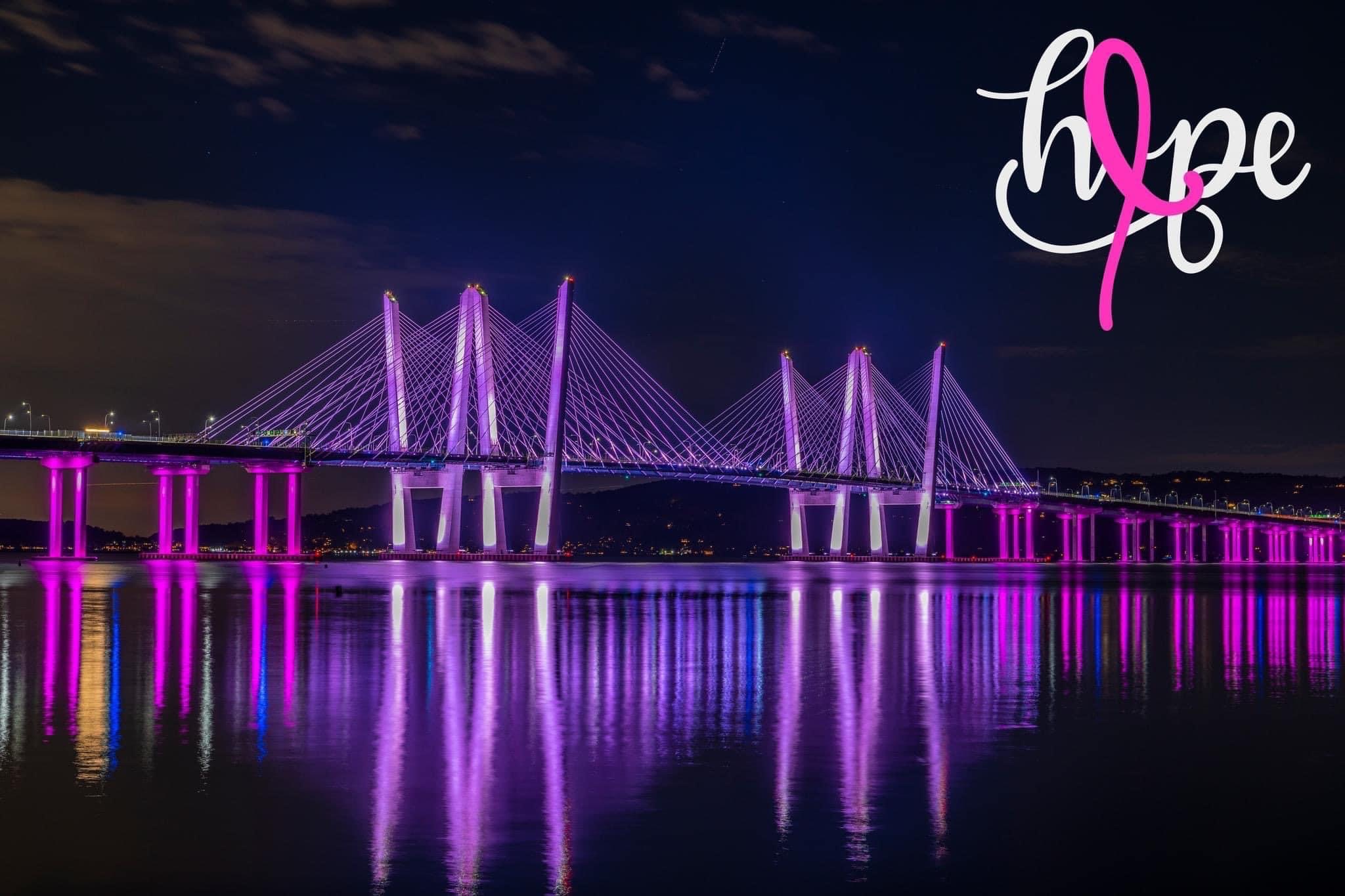 Tappan Zee Bridge lit Pink for Breast Cancer Awareness Month
Join us as we remember those taken by this disease, admire the survivors, and support those still fighting.
Photo by Laura Kibala