RCC Professor Co-Creator of Comic-Con Museum Event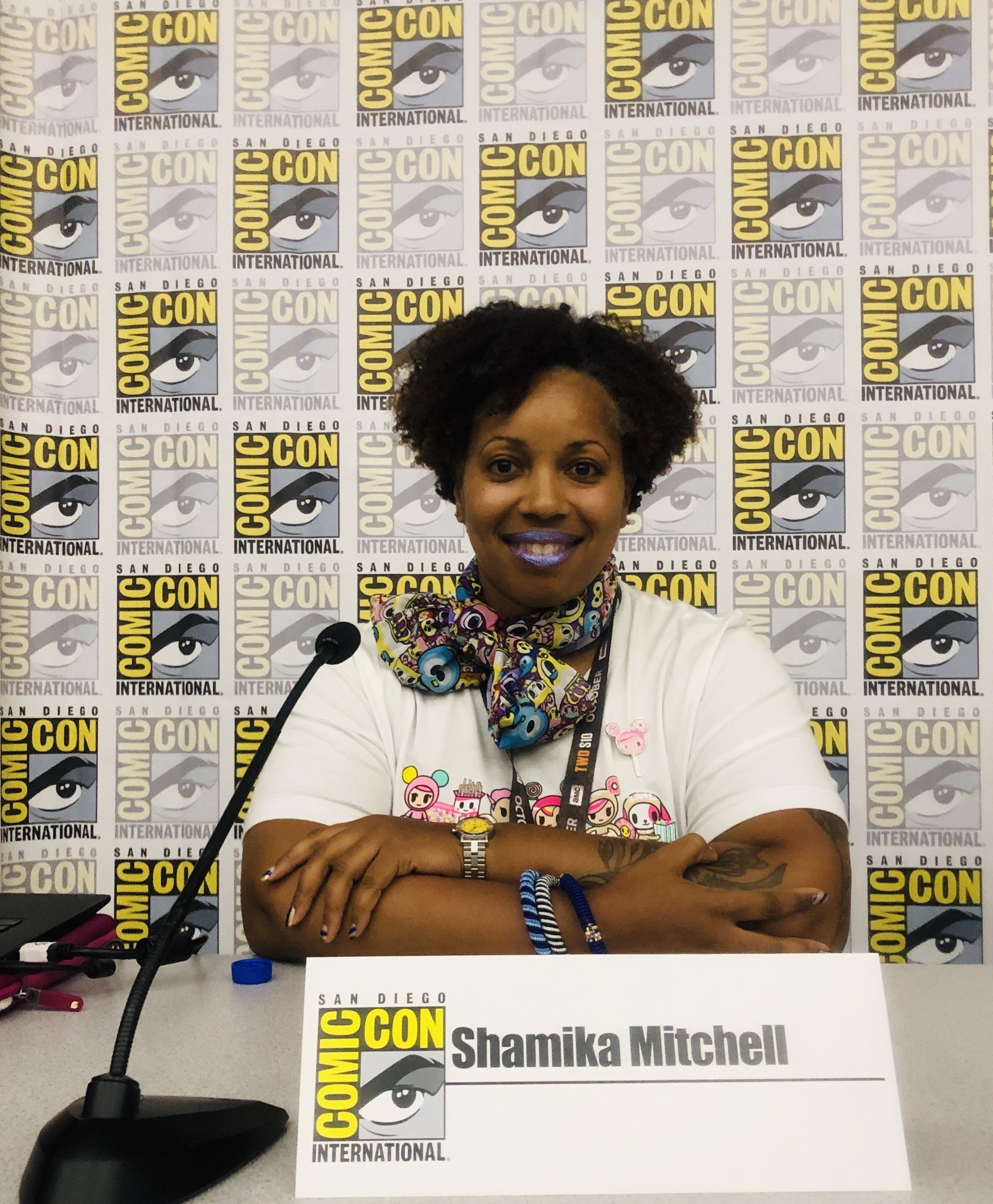 SUFFERN, NY – In May, Shamika Mitchell, PhD, an RCC English Professor, was the co-creator of a San Diego Comic-Con Museum event featuring Alitha E. Martinez, a comic book artist best known for her work for Marvel Comics's Iron Man and DC's Batgirl. "San Diego Comic-Con and the Comic-Con Museum are wonderful institutions that are committed to building community and supporting fandom," says Mitchell, who is a founding member of the museum. She has recently launched Joystick Angels, a new project on Kickstarter, is the editor for WinC Magazine which debuts this month, and is the lead editor for Rae Comics.
During the event, Mitchell and Martinez talked about their experiences working for companies like Marvel, DC Comics, Image Comics, Archie Comics and Humanoids. "I've known Alitha for years, Mitchell says. "She is a highly credited artist who won the prestigious Eisner Award, and is also a professor and mentor to art students."
For students who are interested in a comics career and Comic-Con, Michell advises students to reach out and share their talents. "Fandom knows no bounds, and there is room for everyone. For planning panels and programs, it's important to know your field of interest. Be prepared for rejections but keep applying-and create opportunities for yourself! Don't wait for approval from others to pursue the projects you are most passionate about."
The comics industry is more than just fun and games; those interested in pursuing a career must hone their skills, accept feedback and meet deadlines, Mitchell says. Juggling six projects, she depends on her calendar alarms to keep her on track. "If you are talented, but are always late with deadlines, you will lose opportunities-especially if you are from a marginalized or underrepresented population. But no matter what is going on in your world, keep creating! Your work speaks for itself."
Clarkstown Resident Rescue of a Baby Deer Goes Viral, Recognized by Supervisor Hoehmann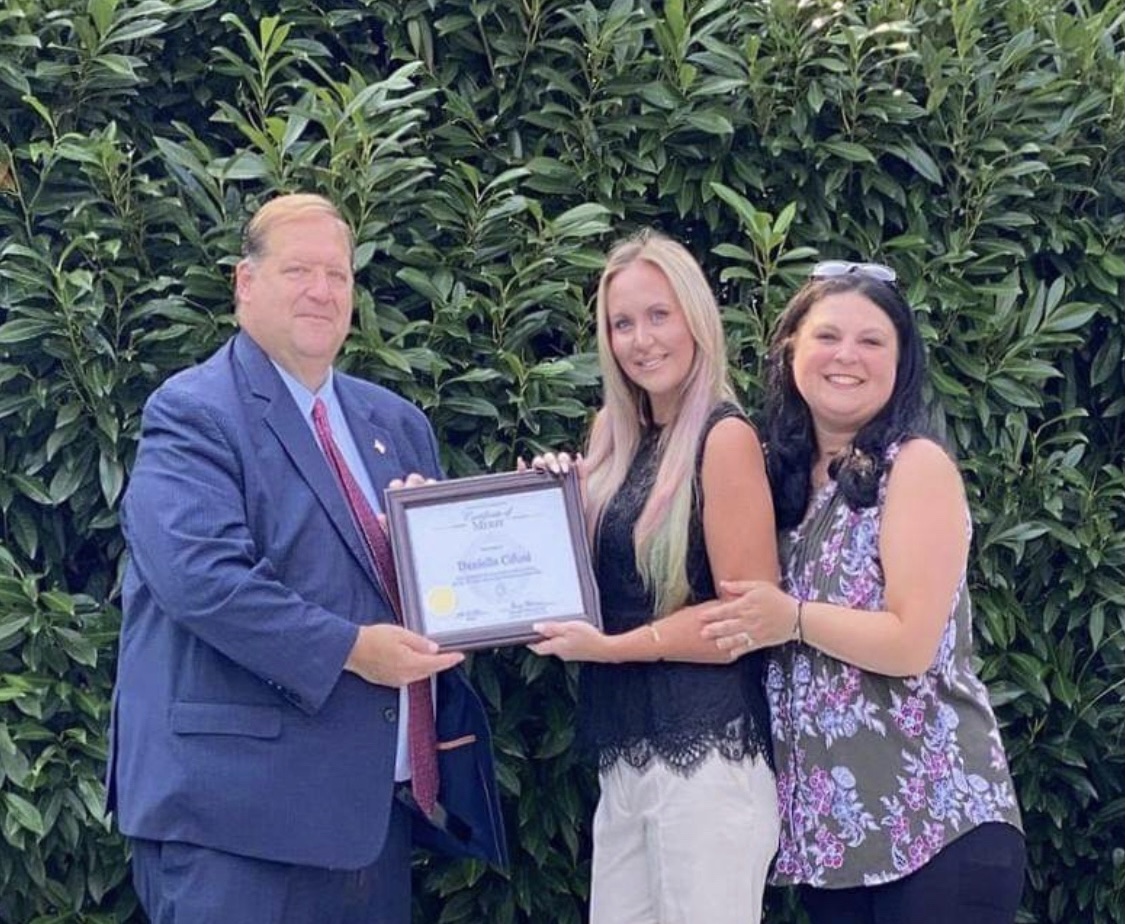 NEW CITY, NY – Clarkstown's Danielle Cifuni Rescue of a Baby Deer Goes Viral, Recognized Today by Clarkstown Supervisor George Hoehmann.
Lauren Marie Wohl, the admin of the popular Town of Clarkstown community group – Clarkstown Community Uncensored posted the story of a New City mom who jumped right into action saving a baby deer who was drowning in her pool. Wohl's post has gone viral with over 1,000 likes on Facebook and the story being featured on almost every major NYC news station.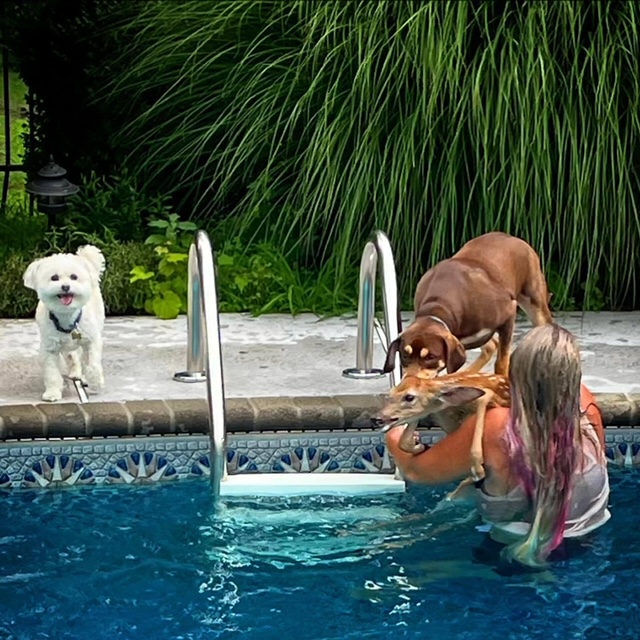 Today, Town of Clarkstown Supervisor George Hoehmann thanked Danielle and presented her with a certification of merit on behalf of the town.
You can read the full story below-
The baby deer broke the fence around the pool by slamming into it several times (very determined little baby deer)! The deer then fell into the pool. Danielle saw the deer drowning so she jumped into action to remove it from the pool. The deer was okay but crying after Danielle removed it from the pool. The mommy deer heard her baby and came out from the woods to watch. The baby deer is fine and went off with her mommy back into the woods! Danielle has a few hoof bruises but she said she is just happy the deer is okay and back safely with it's mom!
Great job Danielle! 🦌
Orangeburg Fire Dept. Motor-Fest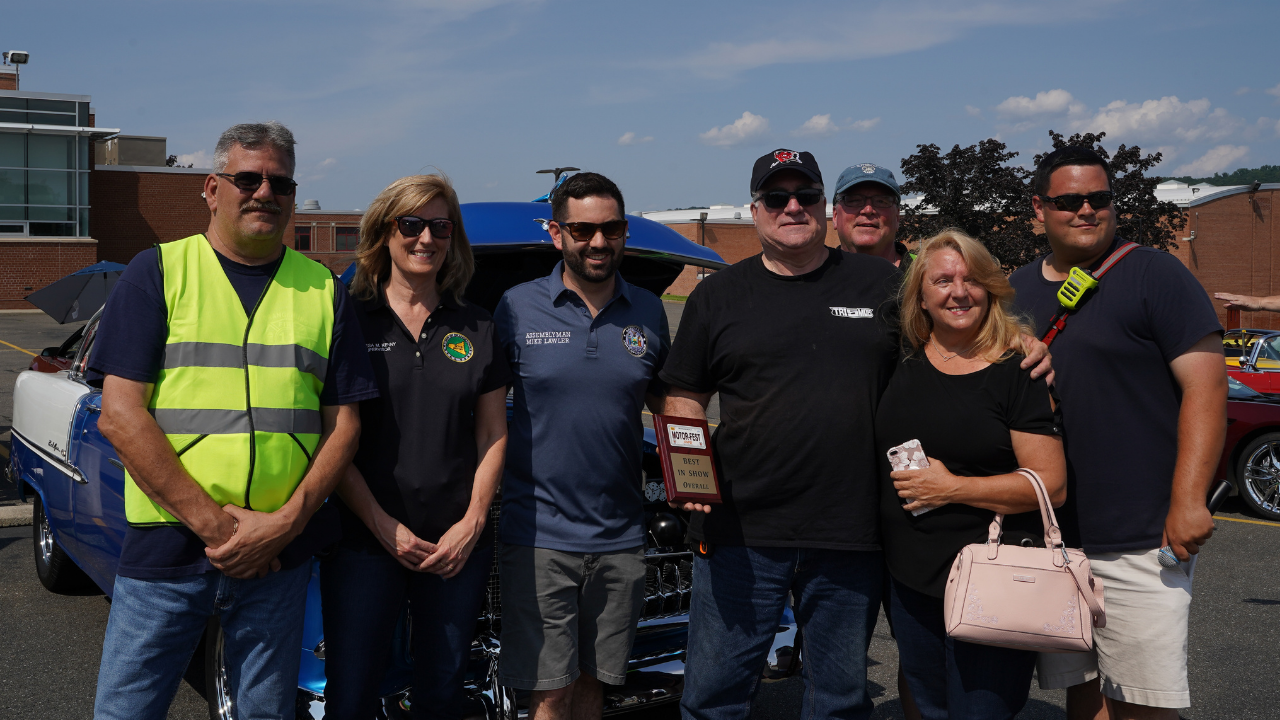 ORANGEBURG, NY – The Orangeburg Volunteer Fire Department held a MOTOR-FEST on Saturday, July 24 at Tappan Zee High School.
Over a hundred residents attended the event which featured antique fire trucks, new and historical cars, and motorcycles.
We interviewed Assistant Chief of the Orangeburg Fire Department Kenny Gordon about the event and Orangetown Supervisor Teresa Kenny and Assemblyman Mike Lawler who were judges.