RCC Culinary Arts Center to Offer 8-Week Series of Free Cooking and Nutrition Classes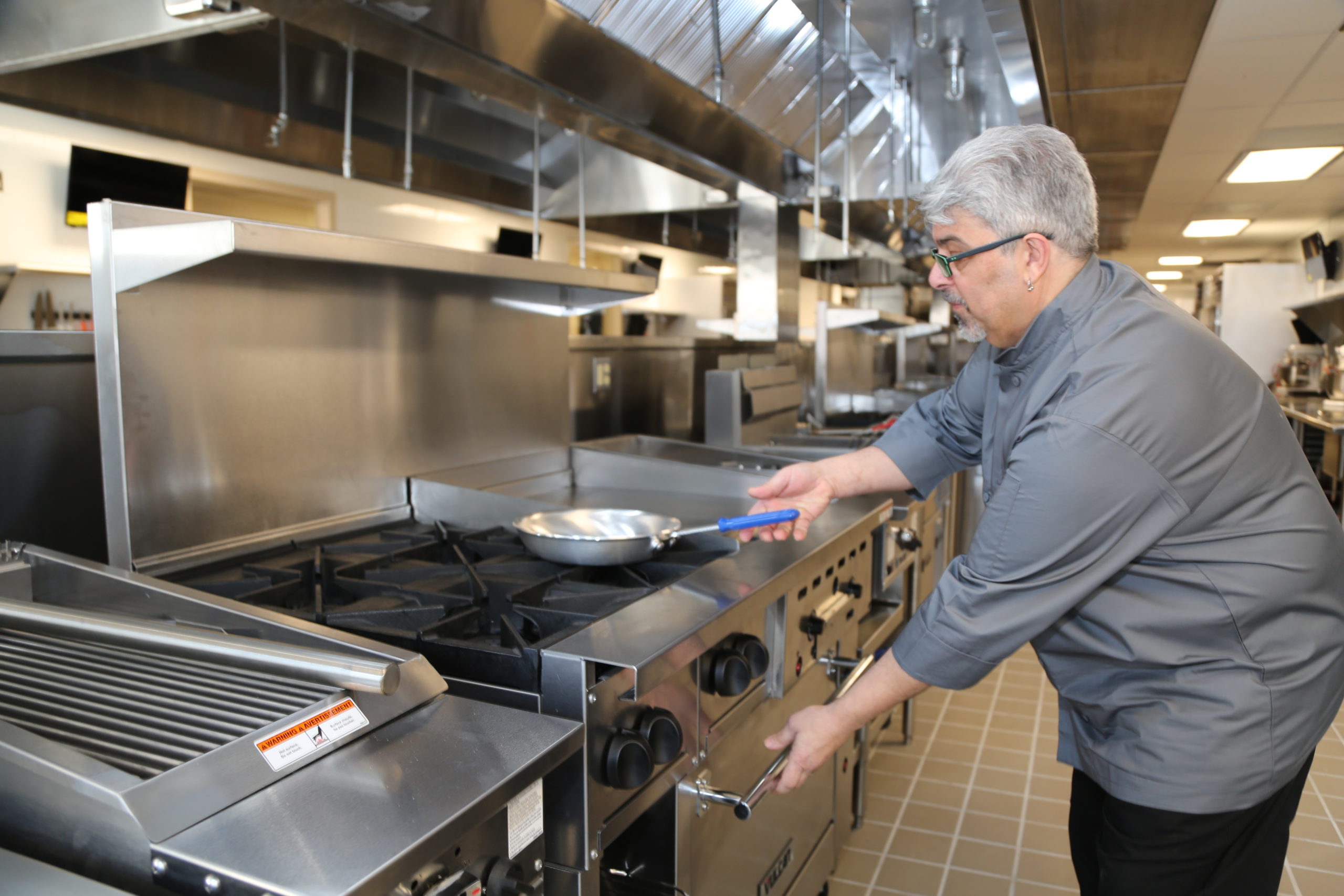 Rockland Community College (RCC) has announced an 8-week series of free cooking and nutrition classes for food insecure individuals or families. Up to 2 members from a family may attend. The classes will take place at RCC's Hospitality and Culinary Arts Center located at 70 Main Street in Nyack. Participants will learn how to purchase and prepare delicious and nutritious food, and gain skills and confidence in preparing healthy food.
Classes will start on Monday, March 22 and run from 9:30 to 11:30 am, and continue each Monday through May 10. The classes are free and open to food insecure RCC students and the public, and the food is included. Children age 14 and older may attend with an adult.
Expert instructors will help participants gain skills and confidence in the Culinary Art Center's classroom kitchen, which features ten workstations with state-of-the-art equipment, as well as a teaching station equipped with audio and video technology so that students can easily hear and see exactly what the steps are for each lesson.
For more information, email Mark Davidoff at [email protected] or call 845-875-7571.
Over 500 Turkeys Distributed to Families in the Village of Spring Valley for Thanksgiving Day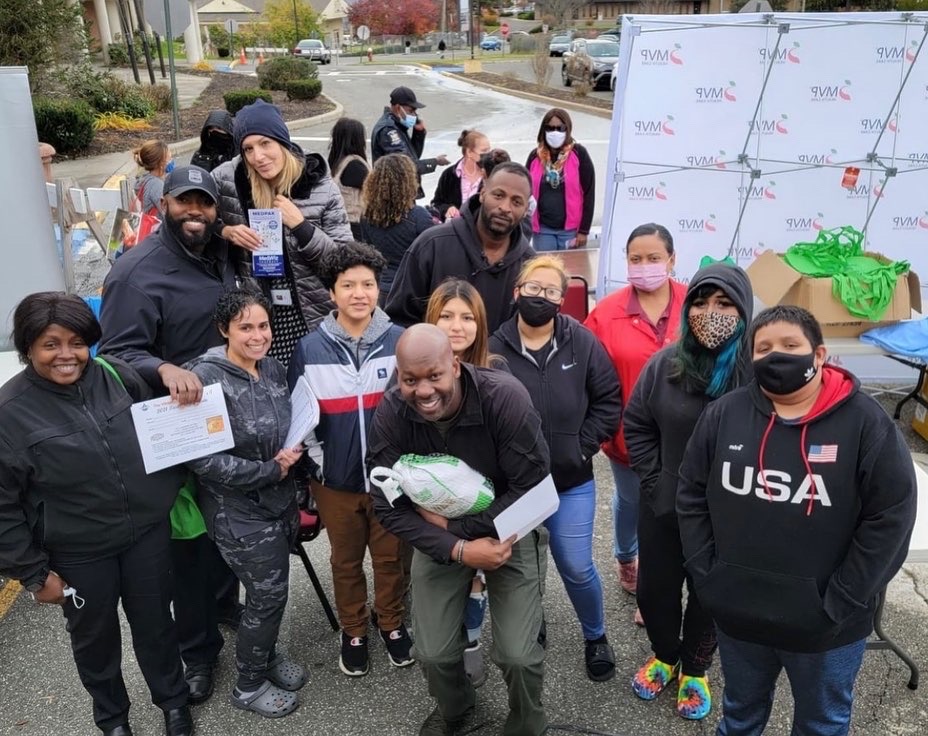 Over 500 Turkeys Distributed to Families in the Village of Spring Valley for Thanksgiving Day.
"This is the SEASON of GIVING and being THANKFUL! Remember that Thanksgiving is a joyous invitation to shower the world with love and gratitude. When we give cheerfully and accept gratefully, everyone is blessed." said East Ramapo School Board Member Sabrina Charles Pierre.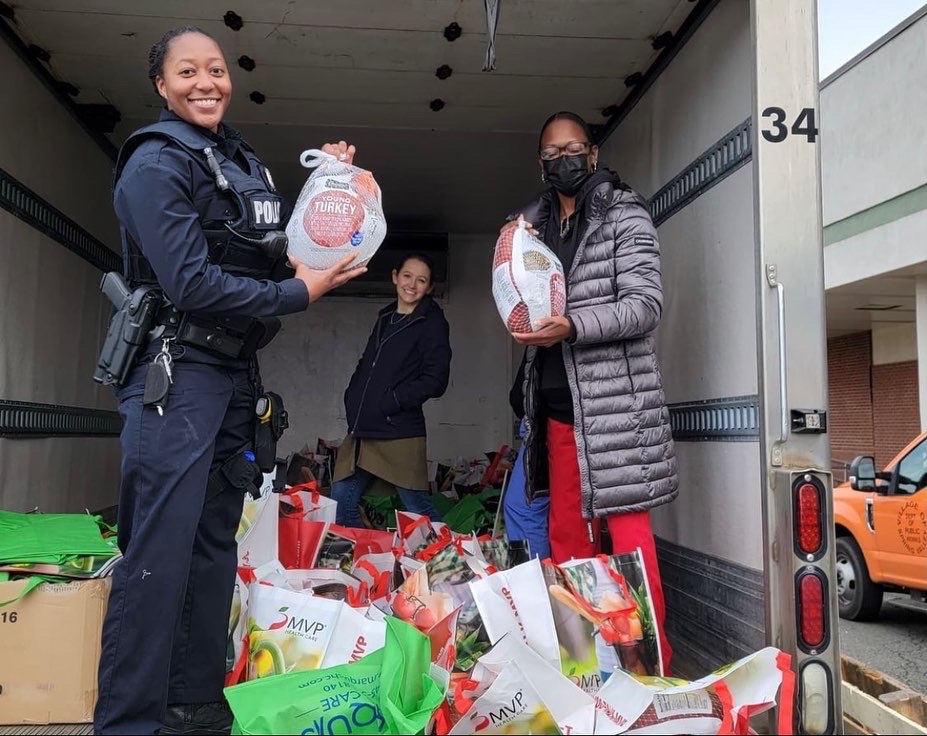 Great job by Sabrina Charles-Pierre, Spring Valley Police Department, and all involved. 
Sons of Italy Meatball Contest Raises $7,000 for Medical Expenses for Local Family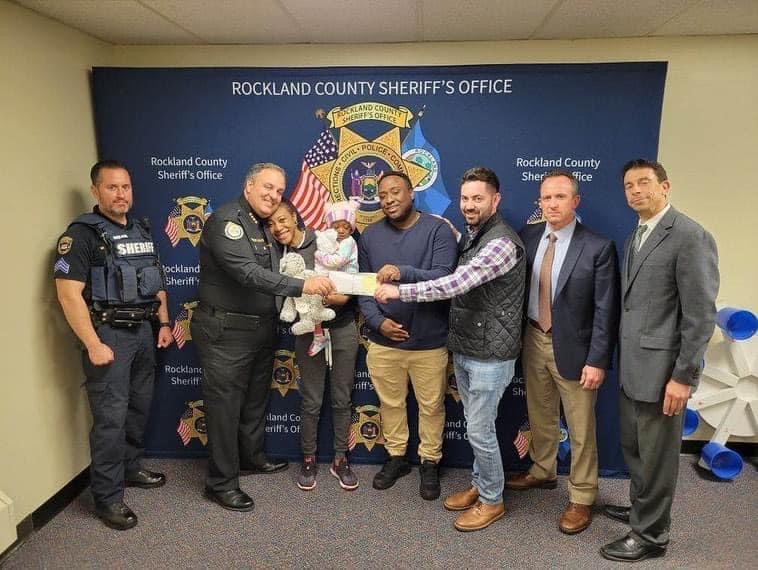 Assemblyman Lawler and Sheriff Falco presented 2-year old Jhanaè Fairclough and her parents Kirk and Jodi Ann with the proceeds raised from the recent Meatball Contest hosted by the Blauvelt Sons of Italy. Assemblyman Lawler won the contest defeating Sheriff Falco for best meatballs.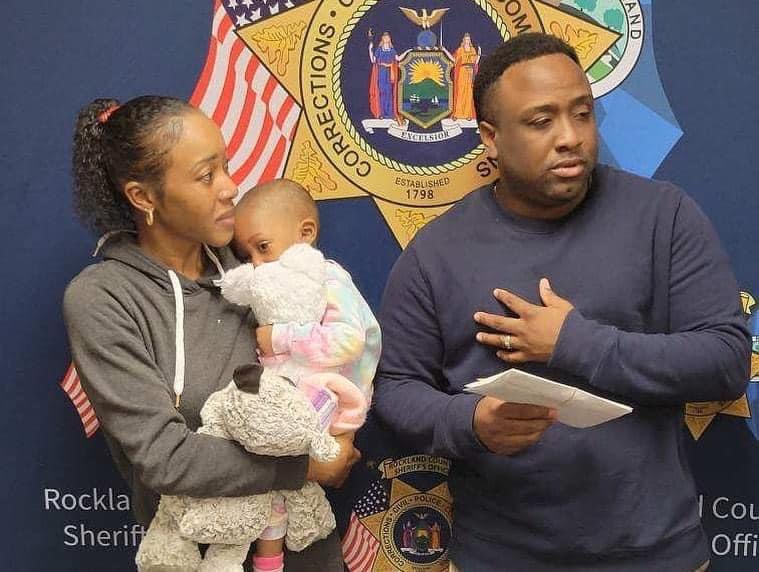 The $7,000 will help the family cover some of Jhanaè's medical expenses.
Our best wishes to the Fairclough family!