POMONA, NY – On Sunday, July 25 Ramapo PO Byrnes got sent to a residence in Pomona, where the homeowner reported having a raccoon with a can stuck on its head in the yard.
Thanks to PO Byrnes' persistence and love of animals he was able to remove the can! The video has gone viral with over 60k views on Facebook.
DA Walsh Announces Daniel Anfang as Detective Lieutenant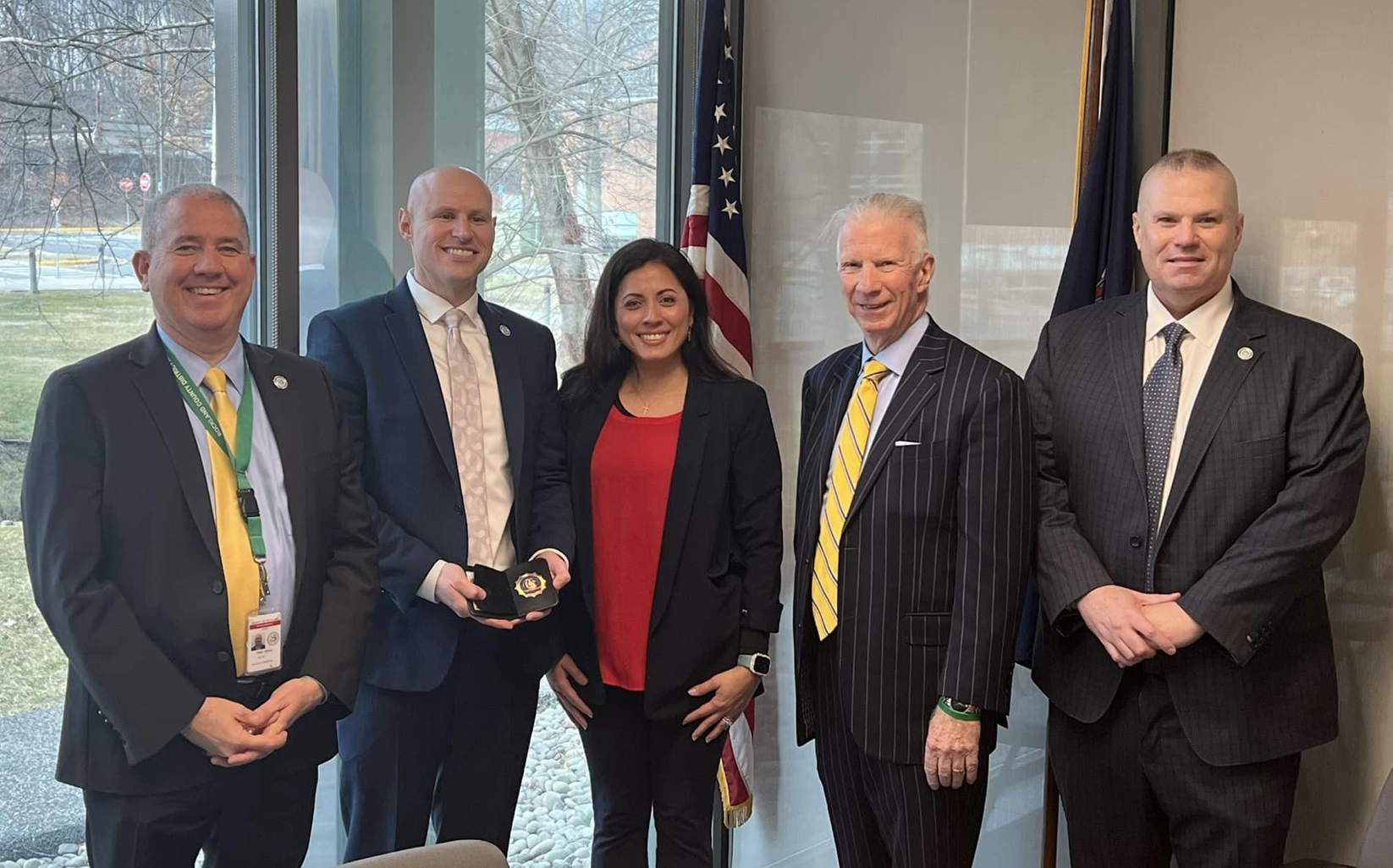 DA Walsh Announces Daniel Anfang as Detective Lieutenant
Lt. Anfang has a distinguished career serving in various leadership roles in the military and law enforcement before joining the Rockland County District Attorney's Office. Lt. Anfang served in the United States Marine Corps and the United States Navy. He would then join the NYPD and rise the ranks to detective investigator and work in various intelligence bureaus. Anfang then joined the
Haverstraw Police Department
where he has worked the last five years. During his time at Haverstraw PD, he worked directly with community organizations and members to identify public safety concerns.
Lt. Anfang brings a great deal of experience and expertise to the RCDAO and will play an important role in our goal of keeping the residents of Rockland County safe and pursuing justice on behalf of the victims.
Town of Ramapo welcomes two new members to their department