SUFFERN, NY – Town of Ramapo Police Department Chief Brad Weidel retired today after a 40 year distinguished career in law enforcement.
Chief Weidel is a lifelong Rockland County resident and began his career in December of 1980 with the Rockland County Sheriff's Office. He was hired by the Town of Ramapo Police Department in September 1981. In June 1987 he was promoted to Sergeant. In January 2003 he was promoted to Lieutenant. In February 2004 he was assigned as Detective Lieutenant in the Investigations Division. In October 2010 he was promoted to Captain. In February 2016 he was promoted to Chief of Police.
Members of the Town of Ramapo Police Department were joined by a large outpouring of support from colleagues from various Rockland Police (including Chiefs from Clarkstown, Suffern, South Nyack, and the Rockland County Sheriff), NYS police, and Orange County Sheriff's Dubois for one last walkout of the department for Chief Weidel.
VIDEO: Heroes Homecoming for Injured Valley Cottage Firefighter
Police Investigating Fatal Accident on Route 303 in Blauvelt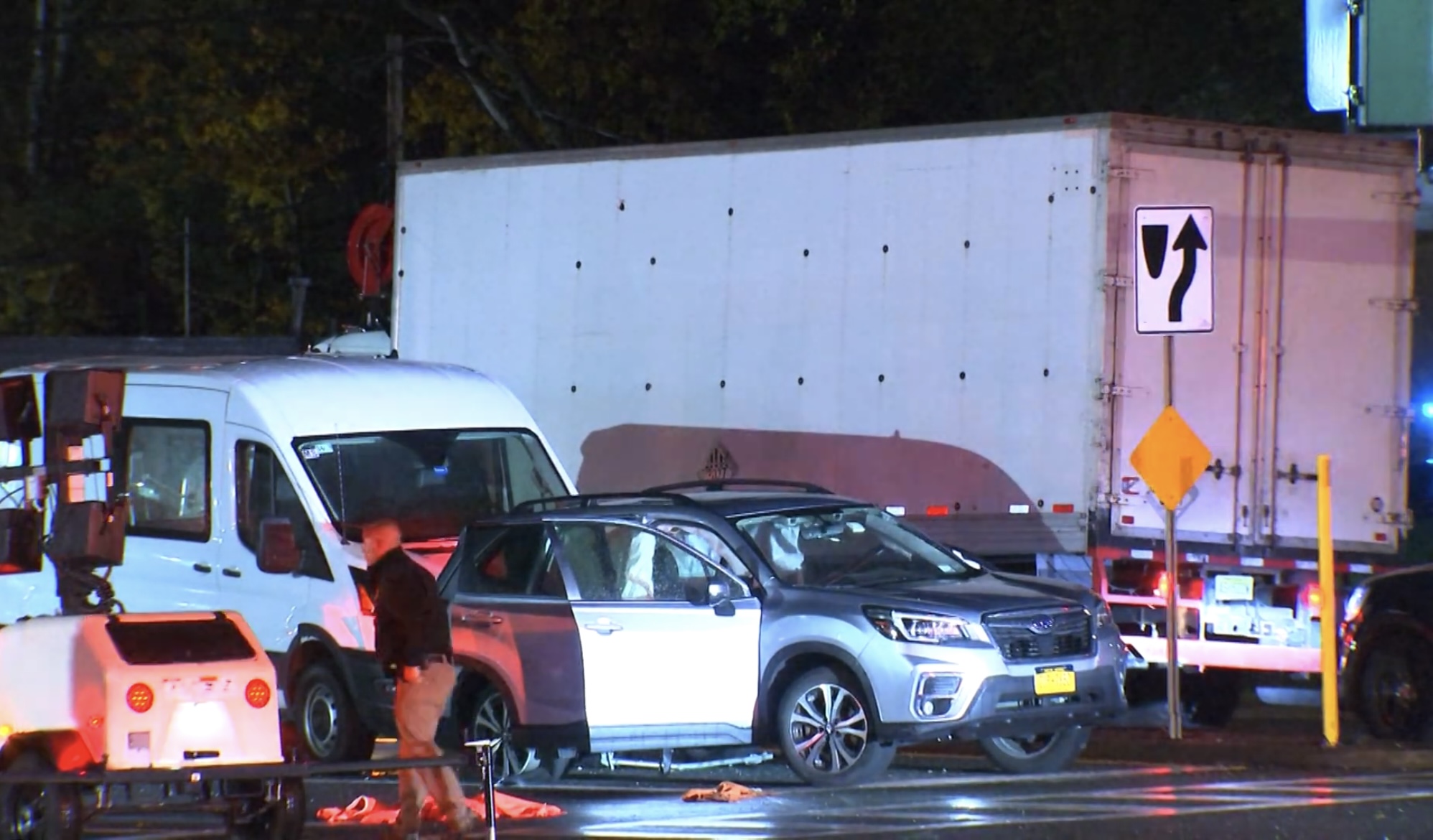 BLAUVELT, NY – On Monday November 15, 2021, at approximately 5:03PM, the Orangetown Police responded to a report of a Motor Vehicle Collision at the intersection of State Route 303 and East Erie Street in the Hamlet of Blauvelt, N.Y.
VIDEO
A 2005 Mack commercial box truck operated by Andrew Roe, 29, of Middletown, NY was traveling northbound on Route 303. A 2019 Subaru Forester, operated by Seymour Whynman, 83, of Blauvelt, NY was traveling westbound on E. Erie Street. A collision occurred at the intersection and the Subaru Forrester subsequently collided with a 2020 ford transit van in the southbound left only turn lane of Route 303. Mr. Whynmn and a female passenger were transported to Nyack Hospital by South Orangetown Ambulance Corps.
It is with deep sadness we report the passing of Seymour Whynman.
This accident is currently being investigated by the Orangetown Police Accident Investigation team. Police are asking anyone who may have witnessed the collision or anyone who may have additional information to contact the Orangetown Police Department at 845-0359-3700.
Photo credit – Rockland Video