Ramapo PD Provide Update on Fatal Accident on Route 202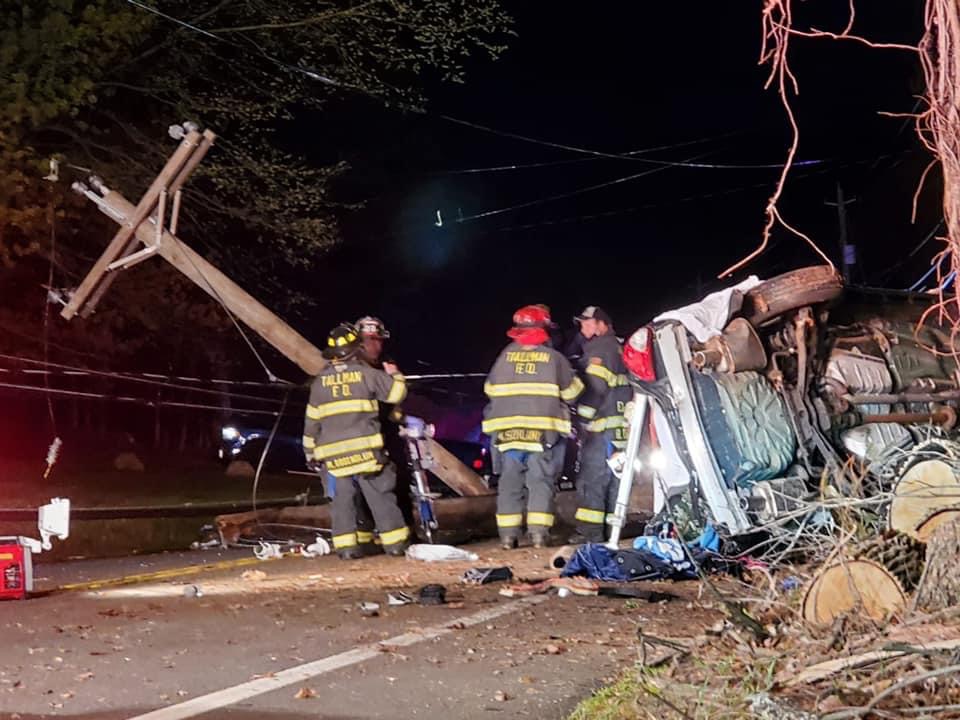 MONTEBELLO, NY – 5PM (Saturday) Update via Ramapo PD
OVERNIGHT CAR ACCIDENT CLAIMS THE LIFE OF LOCAL RESIDENT AND THE ARREST OF A SUFFERN YOUTH
At approximately 2:50 AM this morning on Rt.202 in the Village of Montebello, NY, the RPD responded to a report of a one car accident. Responding patrol officers observed a vehicle flipped over on its side. It had been occupied by five individuals.
Four of the occupants were transported to both Nyack Hospital and Westchester Medical Center. Those occupants were treated for non-life threatening injuries. One female occupant was declared deceased at the scene. All of the occupants including the deceased were under the age of 18 years old.
The vehicle struck a utility pole, causing power disruption in the area. The road remains closed at this time.
The Rockland County District Attorney's Office is assisting the Ramapo Police Department Crash Investigation Team with the investigation.
The preliminary investigation revealed that the 17 year old male driver from Suffern, NY was intoxicated. He was transported from Nyack Hospital to the Ramapo Police Department for arrest processing.
The driver, whose identity will be withheld due to his juvenile status, was charged with Manslaughter 2nd, Assault 2nd, Vehicular Assault 1st, Vehicular Manslaughter 2nd and DWI.
The investigation into the cause of the crash is ongoing and is expected to take some time to complete.
The male driver was arraigned virtually this afternoon in Rockland County Youth Superior Court. He was released on his own recognizance and will return to court on Monday April 26, 2021.
– – – – – – – – – – – – – – – – – – – – –
The Ramapo Police Department continue their investigation into a serious car accident that occurred on Route 202 and Viola Road in the Village of Montebello in the early morning hours of Saturday, April 24.
Police have confirmed that five individuals were in the vehicle at the time of the crash.  One occupant of the vehicle was killed in the crash. Other individuals were transported to local hospitals.
Assisting RPD early this morning was Tallman Fire Department, Springhill, W.P. Faist, Ramapo Valley Ambulance Corps and Rockland Paramedics. O&R utilities also initially responded and remains on scene.
Photo by Rockland Buff.
** This is a developing story and this article will be updated with the latest information **
Rockland's Amiel D'Auria Celebrates 100th Birthday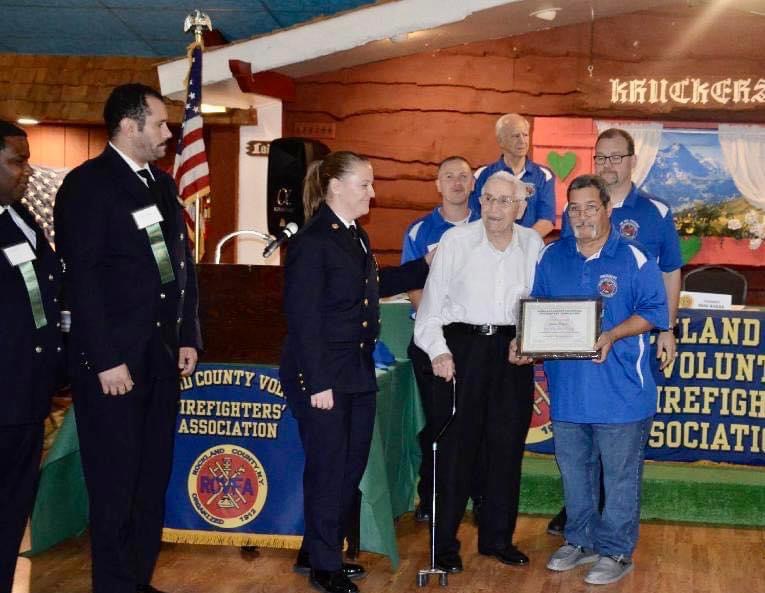 NYACK, NY –  Nyack Fire Department Honorary Battalion Chief Amiel D'Auria celebrates his Happy 100th Birthday!
Amiel is an 80 year Life Member of Chelsea Hook & Ladder Company # 2, joining in July of 1942. Amiel was recently honored by the Rockland County Volunteer Firefighters Association for his 80 years of service. Happy 100th Birthday Amiel!
Photo credit – Rockland Fires
Rockland County Sheriff's Office Captain Tony DeColyse Retires After 34 Years of Service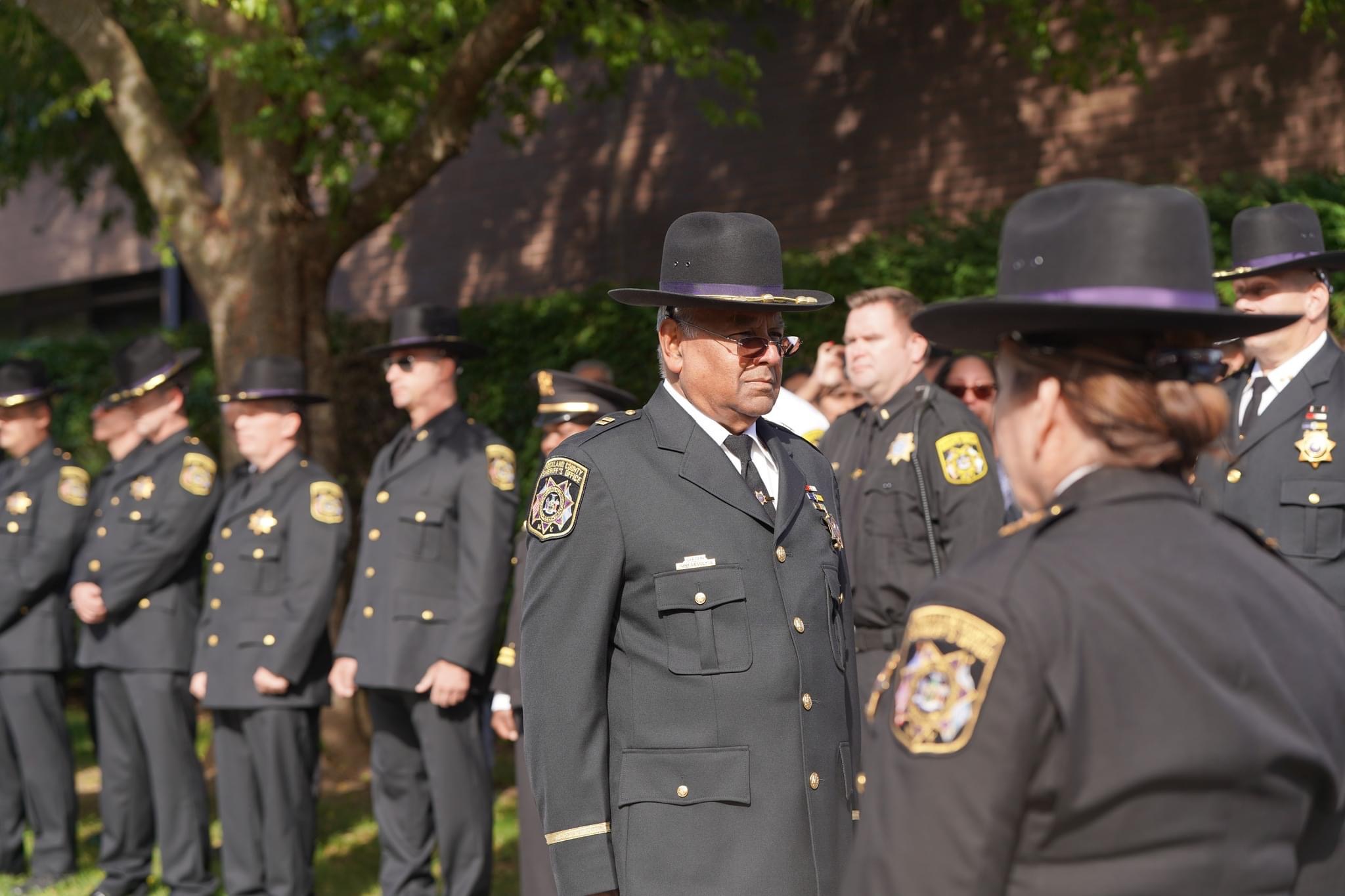 NEW CITY, NY – Captain Tony DeColyse walked out to celebrate his last day of service after 34 years in the Rockland County Sheriff's Office.
VIDEO BELOW
On a bright sunny day, friends and colleagues wished him well on his well deserved retirement. Captain DeColyse will be missed, but we wish him the best of health, happiness and a long enjoyable retirement with his wife, sons and grandson.