Ramapo PD Provide Update on Fatal Accident on Route 202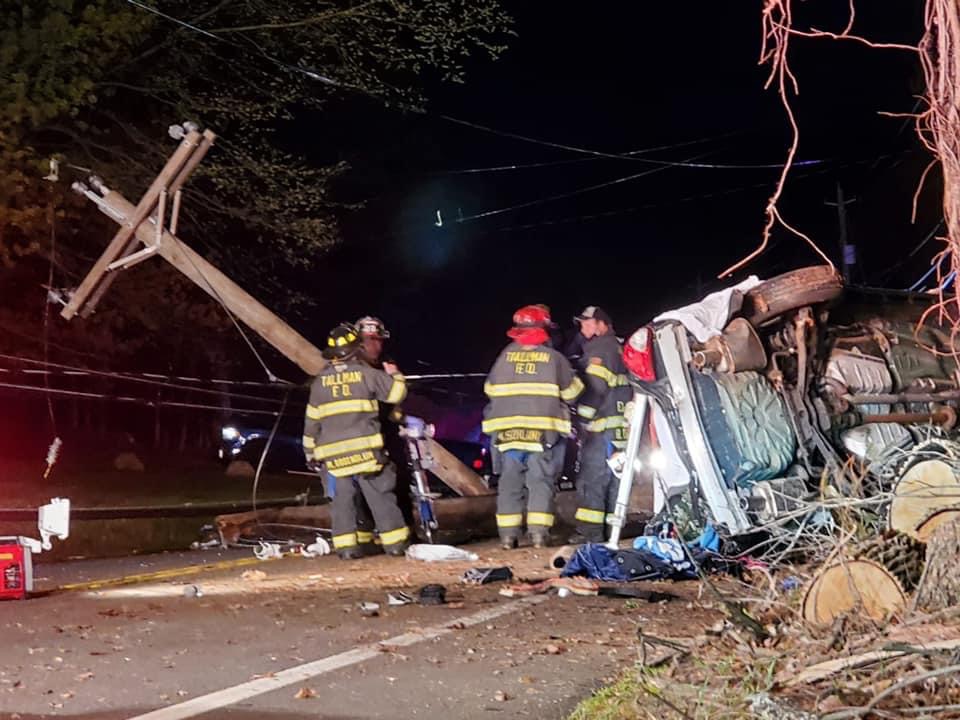 MONTEBELLO, NY – 5PM (Saturday) Update via Ramapo PD
OVERNIGHT CAR ACCIDENT CLAIMS THE LIFE OF LOCAL RESIDENT AND THE ARREST OF A SUFFERN YOUTH
At approximately 2:50 AM this morning on Rt.202 in the Village of Montebello, NY, the RPD responded to a report of a one car accident. Responding patrol officers observed a vehicle flipped over on its side. It had been occupied by five individuals.
Four of the occupants were transported to both Nyack Hospital and Westchester Medical Center. Those occupants were treated for non-life threatening injuries. One female occupant was declared deceased at the scene. All of the occupants including the deceased were under the age of 18 years old.
The vehicle struck a utility pole, causing power disruption in the area. The road remains closed at this time.
The Rockland County District Attorney's Office is assisting the Ramapo Police Department Crash Investigation Team with the investigation.
The preliminary investigation revealed that the 17 year old male driver from Suffern, NY was intoxicated. He was transported from Nyack Hospital to the Ramapo Police Department for arrest processing.
The driver, whose identity will be withheld due to his juvenile status, was charged with Manslaughter 2nd, Assault 2nd, Vehicular Assault 1st, Vehicular Manslaughter 2nd and DWI.
The investigation into the cause of the crash is ongoing and is expected to take some time to complete.
The male driver was arraigned virtually this afternoon in Rockland County Youth Superior Court. He was released on his own recognizance and will return to court on Monday April 26, 2021.
– – – – – – – – – – – – – – – – – – – – –
The Ramapo Police Department continue their investigation into a serious car accident that occurred on Route 202 and Viola Road in the Village of Montebello in the early morning hours of Saturday, April 24.
Police have confirmed that five individuals were in the vehicle at the time of the crash.  One occupant of the vehicle was killed in the crash. Other individuals were transported to local hospitals.
Assisting RPD early this morning was Tallman Fire Department, Springhill, W.P. Faist, Ramapo Valley Ambulance Corps and Rockland Paramedics. O&R utilities also initially responded and remains on scene.
Photo by Rockland Buff.
** This is a developing story and this article will be updated with the latest information **
VIDEO: Heroes Homecoming for Injured Valley Cottage Firefighter
Police Investigating Fatal Accident on Route 303 in Blauvelt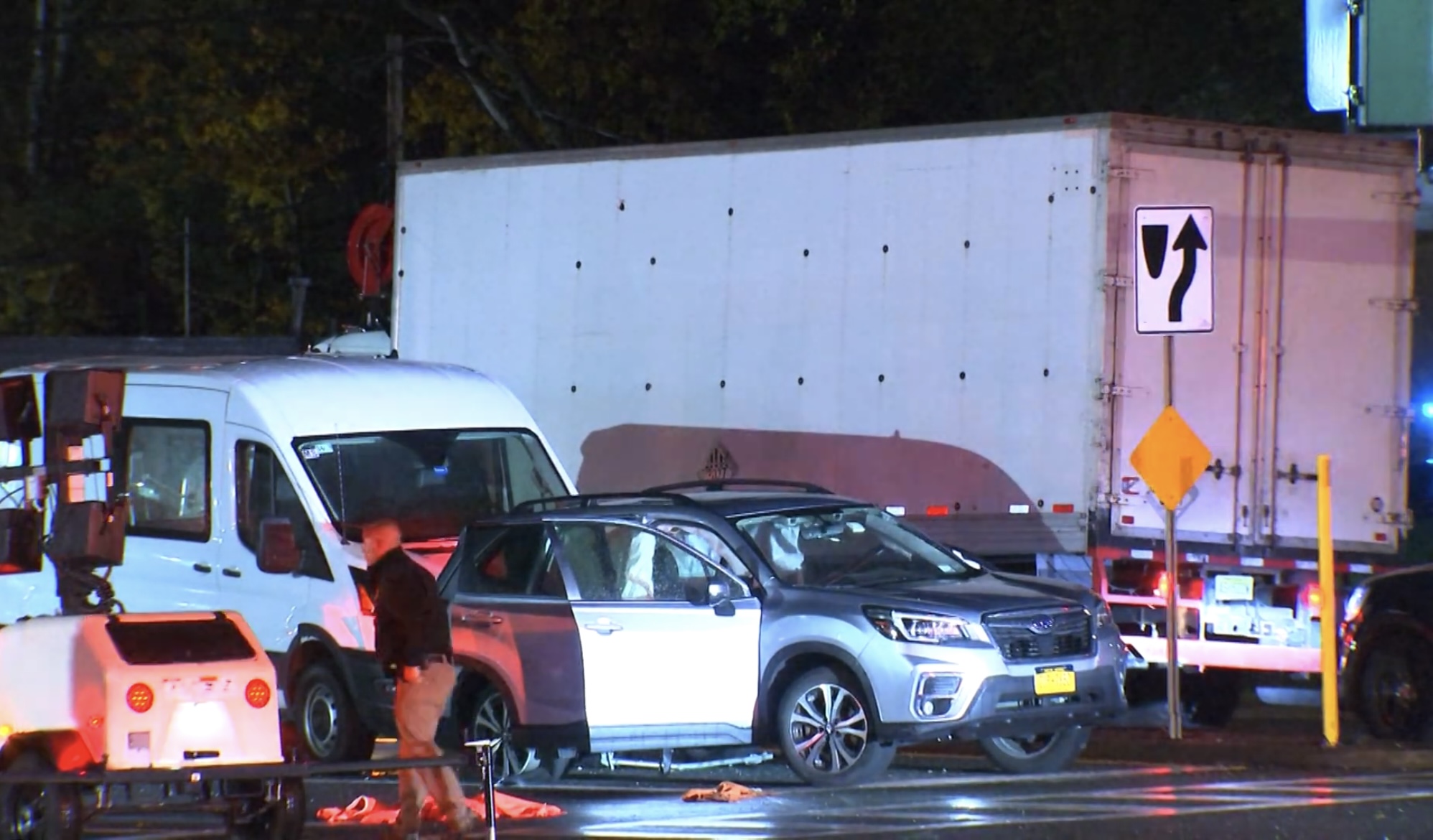 BLAUVELT, NY – On Monday November 15, 2021, at approximately 5:03PM, the Orangetown Police responded to a report of a Motor Vehicle Collision at the intersection of State Route 303 and East Erie Street in the Hamlet of Blauvelt, N.Y.
VIDEO
A 2005 Mack commercial box truck operated by Andrew Roe, 29, of Middletown, NY was traveling northbound on Route 303. A 2019 Subaru Forester, operated by Seymour Whynman, 83, of Blauvelt, NY was traveling westbound on E. Erie Street. A collision occurred at the intersection and the Subaru Forrester subsequently collided with a 2020 ford transit van in the southbound left only turn lane of Route 303. Mr. Whynmn and a female passenger were transported to Nyack Hospital by South Orangetown Ambulance Corps.
It is with deep sadness we report the passing of Seymour Whynman.
This accident is currently being investigated by the Orangetown Police Accident Investigation team. Police are asking anyone who may have witnessed the collision or anyone who may have additional information to contact the Orangetown Police Department at 845-0359-3700.
Photo credit – Rockland Video