Ramapo HS Wrestler Dimitri Pierre Wins Section 1 285 lb. Championship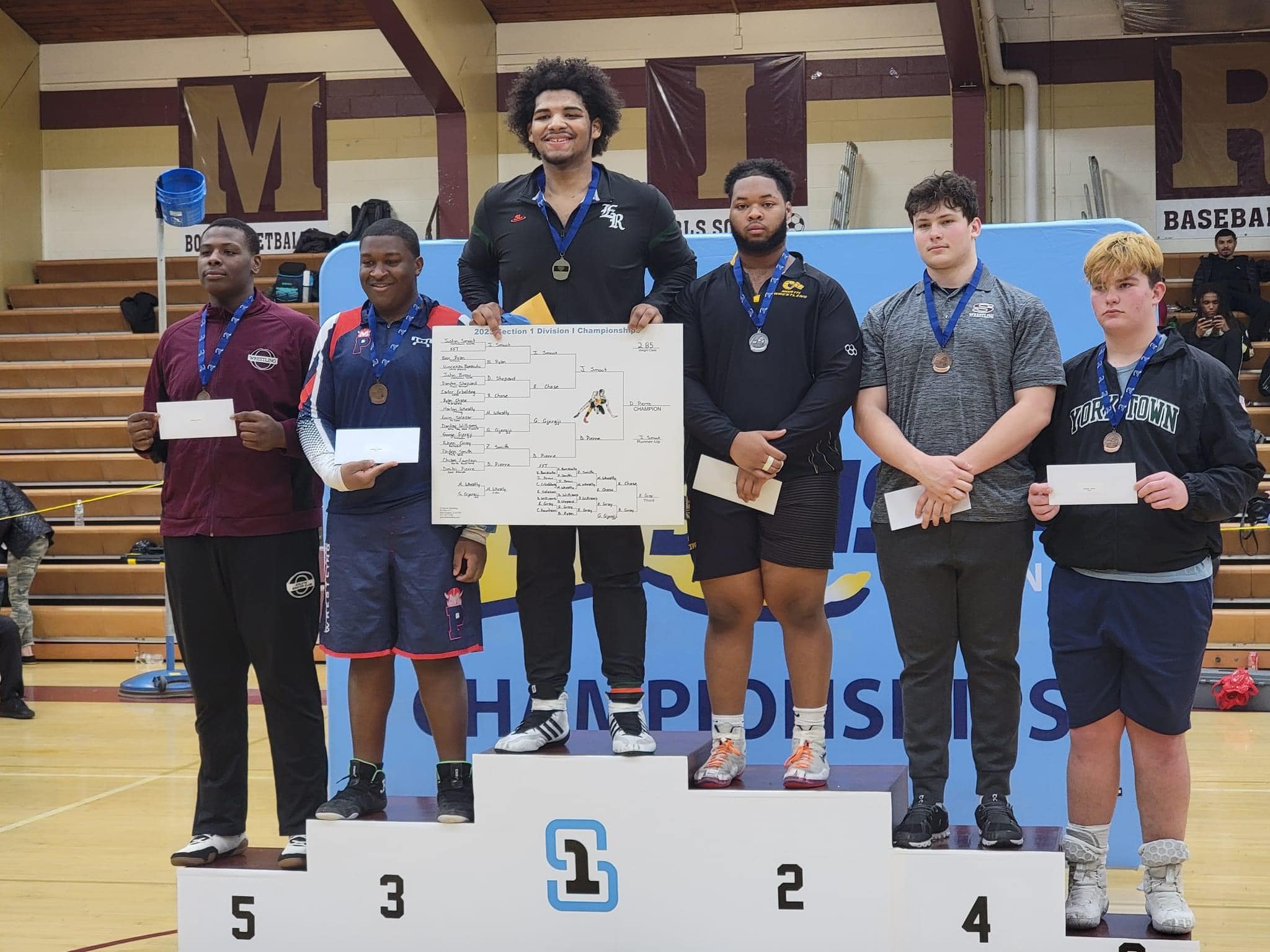 RAMAPO, NY – Congratulations to Ramapo HS Wrestler Dimitri Pierre on Winning the Section 1 285 lb. Championship.
Pierre was down by 1 point in overtime, he hit a hip toss and pinned his opponent in true storybook fashion. First, he defeated cancer, and now he has defeated section 1.
Next up: The NY State Championships on 2/24 and 2/25.
"If I see myself to the end, then there wouldn't be much to look back on and regret, because I don't want to regret anything," Pierre said. "I saw myself there and I saw myself getting through all this, so eventually I said, 'You know what?' One day it's gonna happen, so just wait for it." – Dimitri Pierre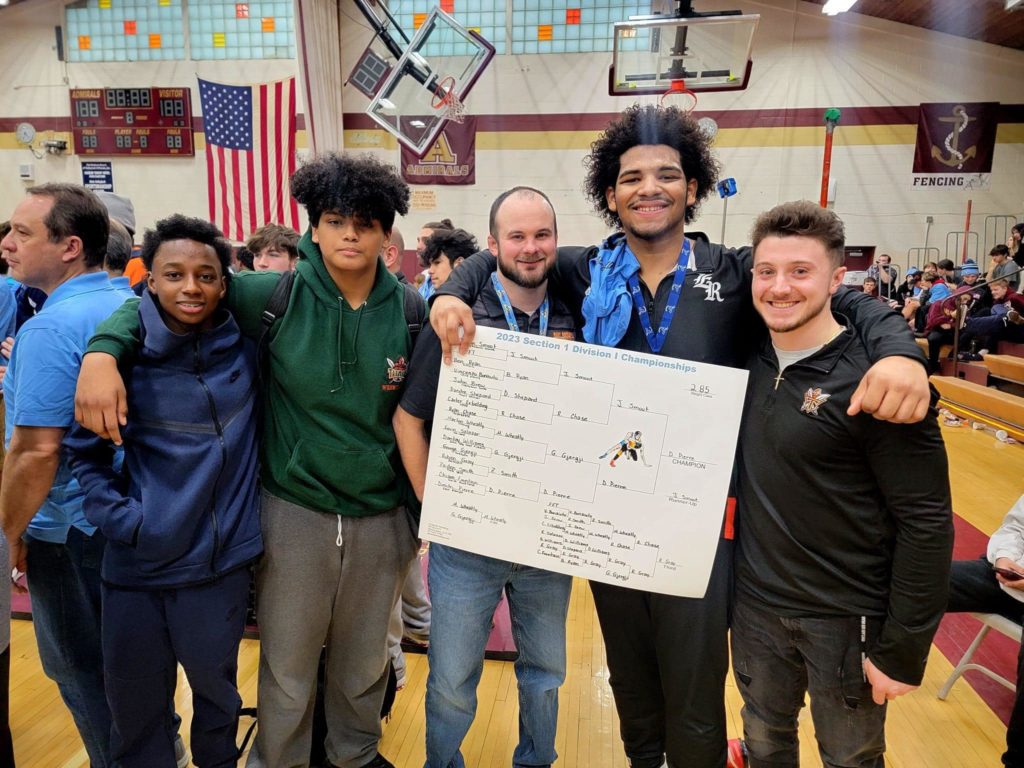 Photo credit Sabrina Charles-Pierre
Congratulations North Rockland HS!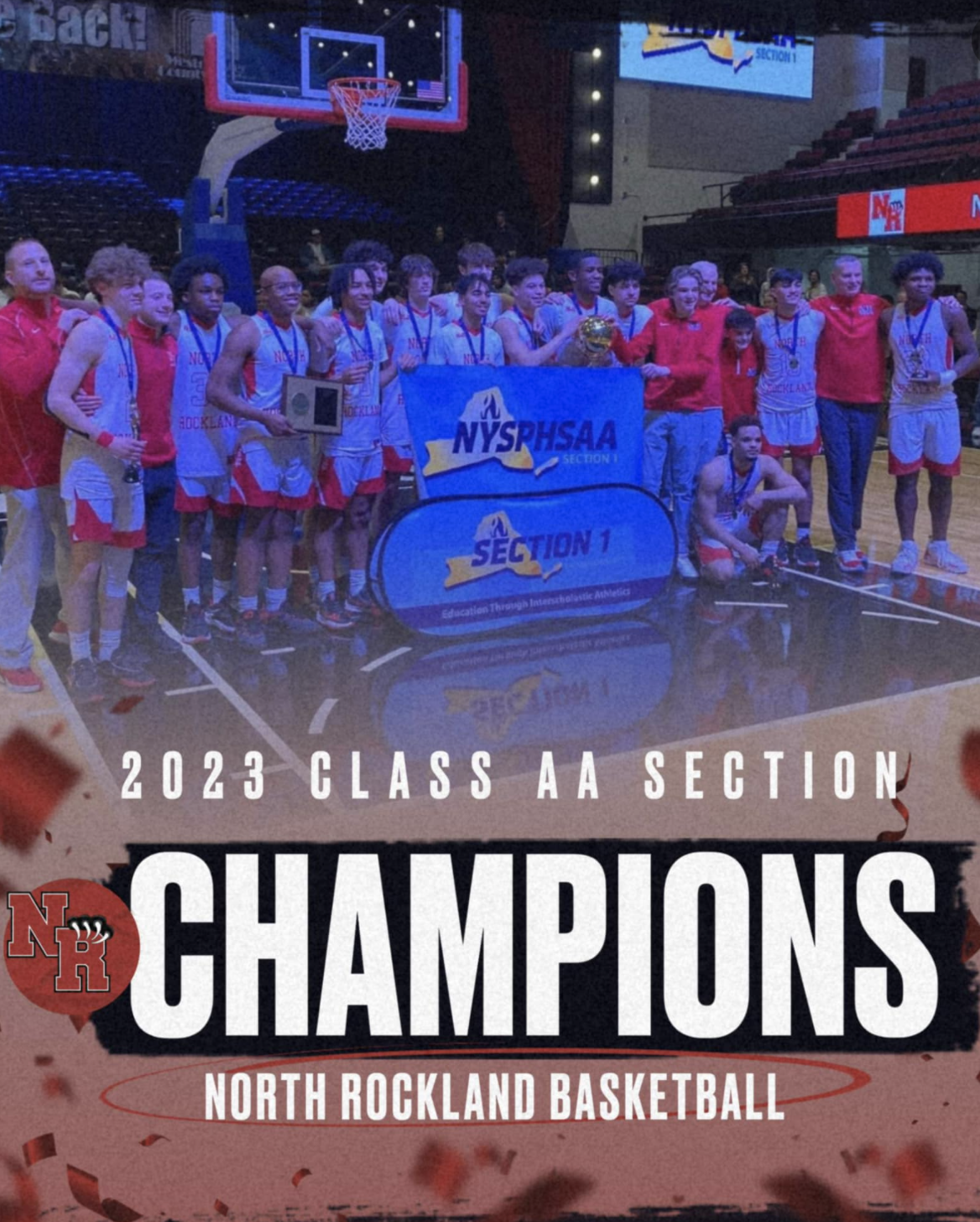 North Rockland HS Basketball Team Wins the 2023 Class AA Section 1 Championships!
The North Rockland Red Raiders defeated Scarsdale 52 – 40 on Sunday. They overcome a sluggish 3rd quarter and powered ahead in the 4th to overtake a surging Scarsdale Raiders squad.
Congratulations
North Rockland HS!
Congratulations to the 2022-23 Clarkstown Varsity Hockey Team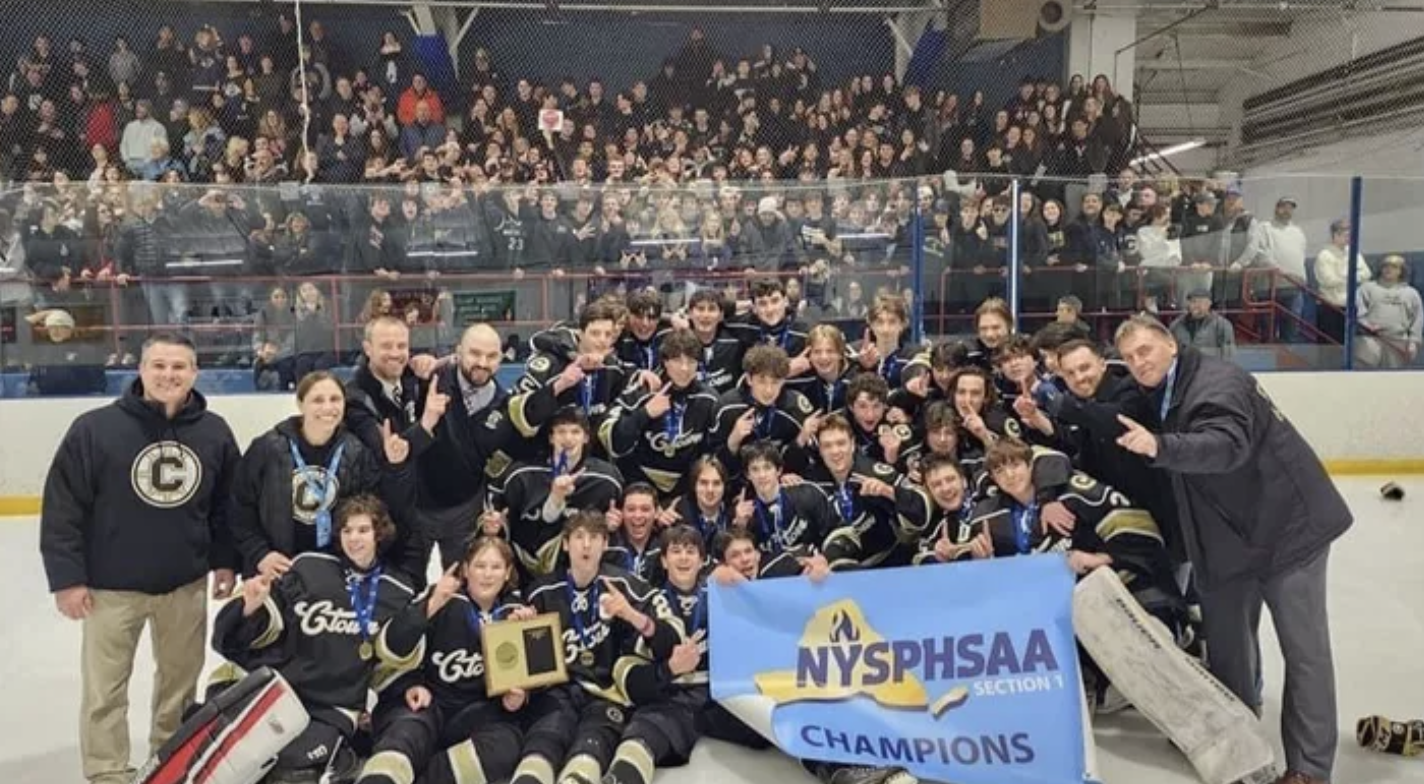 Congratulations
to the 2022-23 Clarkstown Varsity Hockey Team and the Coaches for winning the Section 1 Championship and Regionals!
The team has now qualified for the NYS Tournament in Buffalo, NY, on March 11-12. This is the FIRST time a Clarkstown Varsity Hockey team has qualified for the state tournament since 2003.
The team is asking for donations to help make this a once-in-a-lifetime trip for the players. All donations will go directly toward funding the costs required for such a trip. These boys have worked hard and have enjoyed a special run. Let's help them out! Any excess money will be put towards the Clarkstown Varsity Hockey team for 2023-24 season.